Massive aid has been arriving in Ukraine from NATO countries amid an imminent threat of Russian invasion. US President Joe Biden has described any possible attack as an event that would change the world forever and one that would be the largest ever since World War II.
A small yet significant breakthrough, however, was achieved amid growing tensions. Moscow and Kyiv agreed to a ceasefire in eastern Ukraine after more than eight hours of discussion in Paris that took place between the Normandy format comprising France and Germany apart from Russia and Ukraine.
While these talks are a positive signal after months of vicious rhetoric from both sides. Ukraine has been assured of all support from the US and NATO, despite its failure in formally joining the military bloc until now.
In fact, the primary trigger for Russia to carry out a massive build-up across the Ukrainian border has been the latter's plan on joining the anti-Russian organization. In 2021, NATO had announced that it welcomed the aspirations of Ukraine and Georgia to join the Euro-Atlantic bloc.
As a country with flatlands and no natural barriers to defend it against an enemy attack, Russia considers the eastward march of NATO as detrimental to its security. Despite assurances against it, NATO has continued to grant membership to East European countries. However, President Putin has repeatedly warned Ukraine against joining NATO.
The last time when pro-West demonstrations led to the fall of a pro-Russian government in Ukraine was in the year 2014. And when its NATO membership became an inevitable situation, Putin ordered his troops to march inside the country and take away Crimea so that access to Sevastopol port was not hindered. Ukraine could not join NATO then and the relationship between Russia and the West reached an all-time low.
The #Russian air force is testing the reaction time of #NATO air forces. pic.twitter.com/pUdYd5kWsg

— Indo-Pacific News – Watching the CCP-China Threat (@IndoPac_Info) January 26, 2022
At the time of Crimea's annexation, NATO did not come for its help and Ukraine realized that the West was far away and the Russian bear was across the border. This had emboldened Putin and has been one of the reasons for him to carry out such a large-scale build-up with more than a million troops stationed at the border waiting for marching orders.
This time, however, NATO is in Ukraine and has vowed to defend it. Missiles, tanks, fighter jets, and other weapons have been consistently arriving in Kyiv. Units have also been identified by the USA to be stationed in Europe to deter Russia, as previously reported by the EurAsian Times.
By now, there is enough clarity on who all are up in arms against Russia. However, it is also imperative to identify the countries that are likely to support Moscow if a war was to break out between Russia and Ukraine supported by NATO. Even though experts have ruled out a full-scale war, the possibility cannot be ruled out given the scale of the build-up.
Who Would Support Russia?
There has been a traditional opinion about Putin in the West that he's a man of action rather than a strategist. In fact, when Joe Biden assumed power, he bluntly remarked that Vladimir Putin was a "killer" that had enraged Russians at the time. However, one should not jump the gun and doubt Putin's strategic acumen.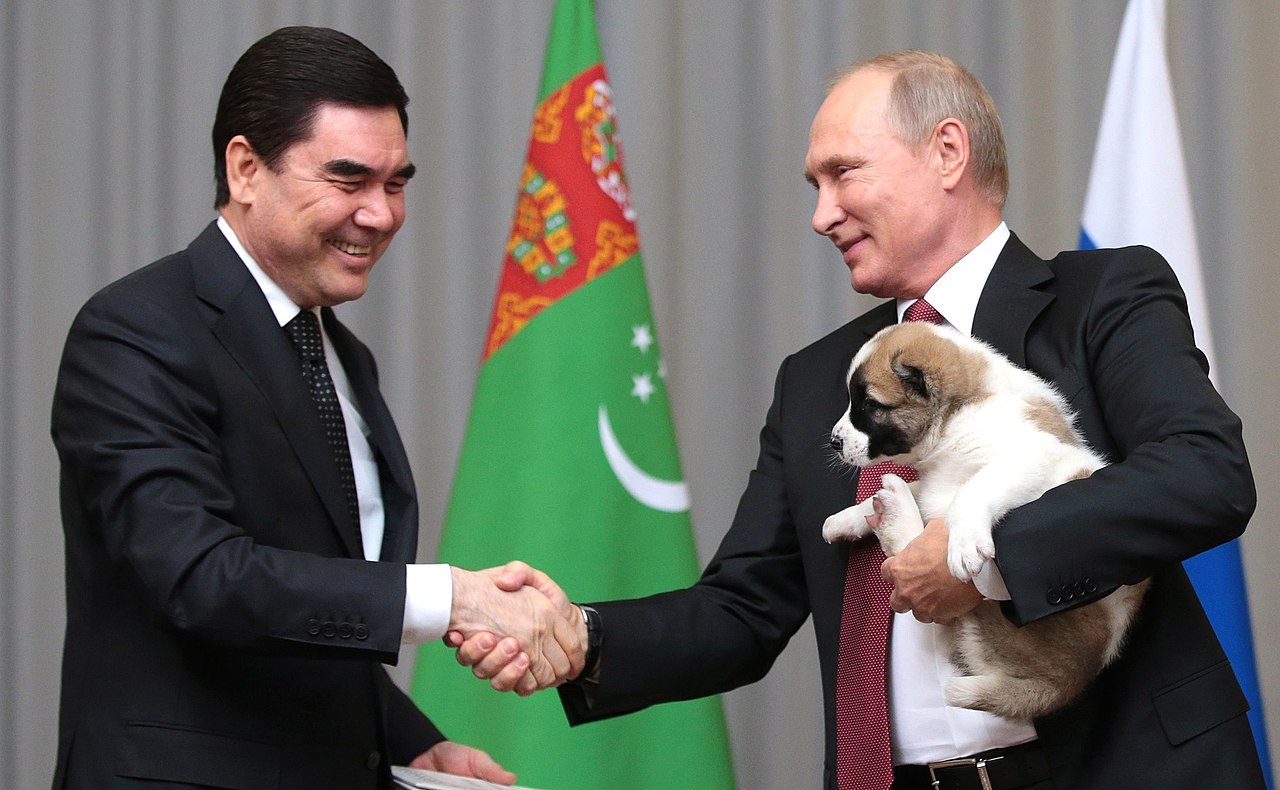 Moscow has pro-Russian groups and even troops in the Donbass region of Ukraine which have long been accused of causing instability in the region. These are the majority Russian speaking people. In case of a war, this region will probably be the first to throw its weight behind Russia.
Then, there is the Collective Security Treaty Organization (CSTO), a military bloc similar to NATO. It is essentially a security alliance made up of former Soviet republics. If attacked, the six countries that make up the CSTO (Russia, Armenia, Belarus, Kazakhstan, Kyrgyzstan, and Tajikistan) are most likely to defend each other.
Peacekeeping forces of the #CSTO have completed their withdrawal from Kazakhstan. Is there anyone who would like to add something to his words about Russians who are "very difficult to get to leave once they are in your house"? Mr. Secretary of State of the USA, maybe, you? pic.twitter.com/NQIRto6ZSr

— Russia in RSA ?? (@EmbassyofRussia) January 21, 2022
Due to the abrupt American withdrawal from Afghanistan and the takeover by the Taliban, the security concerns among the West Asian countries have increased, causing a natural shift towards Russia.
Putin used the opportunity presented to it when widespread protests broke out in the most prosperous country of the region, Kazakhstan. He mobilized troops to aid the government. This has restored the faith of the CSTO countries in Russia and the alliance overall.
Despite the fact that the organization isn't designed to engage with internal problems, some or all of these partners would undoubtedly rush to President Putin's aid if Russia invaded Ukraine.
Another country in the Caucasus region, Azerbaijan (non-CSTO), is also expected to ignore any calls for rising against Russia in case of a conflict. In 2020, the Russian President brokered a truce between Armenia and Azerbaijan fighting over the Nagorno-Karabakh region.
While the entire world called on them to end the war, it was only Putin's intervention that resulted in a ceasefire pact, although it was hailed as an Azerbaijan victory. Subsequently, Russian troops were stationed in and around the disputed area to avert another ethnic conflict. So, it is almost certain that Azerbaijan wouldn't join forces against Russia even if it does not back it openly.
Moving further towards the Middle East, Iran is one country that would back Russia in whatever capacity it could. After the nuclear deal fell apart, Russia has been consistently courting Iran to its fold.
While tensions have risen over the years between the US and its allies on one hand and Iran on the other, Russia has supplied arms and has been cooperating with Iran in the Syrian War.
When the relationship between Washington and Tehran hit a thaw after General Qasem Soleimani's assassination, Moscow condemned the attack in no ambiguous words. As Iran continues to reel under the economic sanctions imposed by the US, it could be expected to support Russia wholeheartedly.
Most importantly, the world's seen biggest economy and the 'Asian Dragon' – China is a major partner of Russia. Moscow has deepened its partnership with Beijing over the years while tensions between the West and China have continued to rise.
In fact, both Russia and China have a multi-dimensional partnership with cooperation ranging from trade to military to space. China has categorically asked the US to set aside the "Cold War mentality" and take Russia's security concerns seriously. In case of a conflict, China would certainly support Russia.
Close to China is another isolated yet strategically significant country, the Democratic People's Republic of Korea or North Korea. Being a communist state, it is Beijing's foremost ally and a partner of the erstwhile Soviet Union.
North Korea is the country that remains the most belligerent against the United States and its allies. In fact, China and Russia recently blocked the US bid to impose sanctions on North Korea at the United Nations following a spate of missile launches in the peninsula. There is no doubt that North Korea would wholeheartedly support Russia if a full-scale war was to take place.
India is one of the most geopolitically important countries in Asia and is typically known for its neutrality and being a non-aligned state despite having strong ties with Russia and the West.
Even during the Cold War, it had led the banner of the Non-Aligned Movement from the very front. It would not be easy for India to decide which side to take given that it has a very close relationship with both, Russia and the United States.
The India-Russia partnership is marked by defense cooperation, while its proximity to the US is necessitated by the China factor. But New Delhi has taken a very nuanced approach in order to avoid antagonizing either country. Therefore, it is highly unlikely that India would support any conflict against Russia, irrespective of Westen pressure.
Going up towards the Americas, there is Cuba, one of the oldest partners of Russia. The communist nation Cuba's close cooperation with the erstwhile Soviet Union is well-known.
President Vladimir Putin and Cuban President Miguel Dáz-Canel recently discussed "strategic cooperation" and pledged to "strengthen bilateral relations". This has fuelled speculation that Cuba will side with Russia in the event of a conflict.
Russia's Deputy Foreign Minister Sergei Ryabkov had told Russian television network RTVI that he could "neither confirm nor exclude" Russia sending military assets to Cuba if the US and its allies do not heed Moscow's demands.
The list might be even longer than what has been cited above because loyalties and alignments could shift quickly depending on various factors. Even though all countries have publicly denounced aggression, a full invasion of Ukraine by Russia could trigger a third world war as many analysts have predicted.