Off late, Russian and Chinese Air Forces have been engaging in dangerous interceptions with Western aircraft, which could result in accidents similar to the mid-air collision between a Norwegian surveillance plane and a Soviet Flanker shortly before the end of the Cold War.
Tensions between Russia and NATO have been at an all-time high since the onset of the Russian invasion of Ukraine, reflected in the European skies with Russian aircraft engaging in dangerous encounters with NATO forces.
In November, Hungary, which was the lead nation of NATO's Baltic Air Policing (BAP) mission at the time, said that the Russian Aerospace Forces (VKS) operations across the region are trying to make "life harder" for the alliance.
"In terms of behavior… I would say they [VKS] try to make our life harder, but it's not super aggressive," said Maj. Jozsep Papp of the Hungarian Air Force's "Puma" Tactical Fighter Squadron, during a press briefing on November 15.
While there has not been any significant change in the scrambling rate of Hungarian JAS 39 Gripen C fighter jets since the Russian invasion of Ukraine, according to Papp, interceptions have included Russian Su-24, Su-27, Su-35s, MiG-31 combat jets, IL-20 airlifters, AN-26 and AN-72 transport aircraft.
Footage Shows Close Interaction Between Gripen And A Russian Aircraft
In June, NATO declassified footage reportedly taken from the cockpit of a Czech Air Force Gripen C fighter that revealed close encounters with a Russian reconnaissance aircraft over European Skies.
This unique cockpit footage shows a Nato jet encounter with a Russian reconnaissance plane – something they say has become a daily, and potentially dangerous occurrence.

How united is Nato over Ukraine? https://t.co/tOG4fjoH5B pic.twitter.com/bLhNDn0kS8

— BBC World Service (@bbcworldservice) June 17, 2022
Reports suggest such encounters have become a daily and potentially dangerous occurrence.
The most recent instance of the dangerous encounter between Russian and NATO forces was on November 17, when two Russian fighter aircraft made "an unsafe and unprofessional approach" toward NATO vessels, HNLMS Tromp (of the Royal Netherlands Navy) and FNS Chevalier Paul (of the French Navy) in the Baltic Sea, according to NATO's Allied Maritime Command (MARCOM)'s press release.
The Russian pilots did not respond to Allied forces' attempts to communicate and flew over the vessels at an altitude of around 91 meters and a distance of about 73 meters.
NATO deemed the interaction unsafe and unprofessional since it was conducted in a known dangerous area, activated for air defense training. The altitude and proximity of Russian aircraft during this interaction increased "the risk of miscalculations, mistakes, and accidents," said MARCOM.
China Harassing Western Aircraft
On November 29, Canada also accused China's People's Liberation Army Air Force (PLAAF) of conducting numerous 'dangerous interceptions' of a Royal Canadian Air Force (RCAF) CP-140 Aurora flying surveillance sorties from Japan as part of Operation Neon between October and November.
Recent allegations come just months after Canada revealed that the Chinese fighter pilots had been carrying out dangerous interceptions since December last year, as reported by EurAsian Times.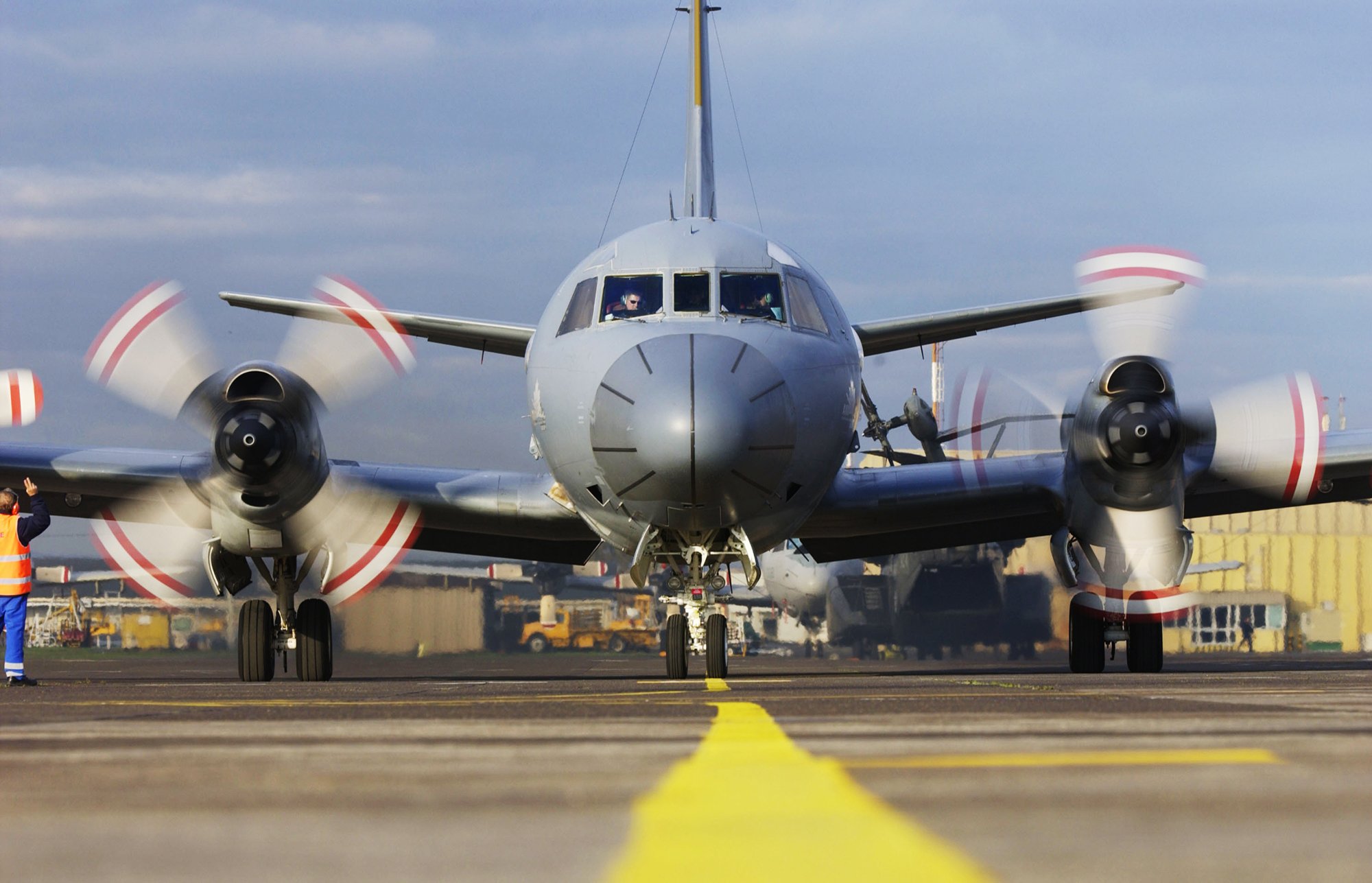 In June, the Canadian government revealed that since December 2021, the Chinese fighter jets had intercepted a Canadian aircraft flying as part of a UN mission about 60 times.
Of these, almost 20 interceptions were labeled as 'dangerous,' as the Chinese aircraft flew only 20 to 100 feet (6-30 meters) from the Canadian aircraft.
The Canadian pilots could make eye contact with the Chinese pilots from that distance and sometimes even see them raising their middle fingers.
When NATO Aircraft Collided With Su-27 Flanker
Recent reports of close encounters of the Western forces with Russian and Chinese military aircraft are reminiscent of similar dangerous interactions between NATO and Soviet forces during the height of the Cold War.
According to experts, such close encounters at high speeds could lead to a collision or crash. This was witnessed in September 1987 when a NATO surveillance plane and a Soviet fighter jet collided in international air space over the Barents Sea.
A Norwegian Air Force P-3B Orion was on a routine surveillance flight when a Soviet Su-27 fighter approached it, approximately 274 kilometers southeast of Vardoe, Norway, which was around 88 kilometers from the nearest Soviet territory.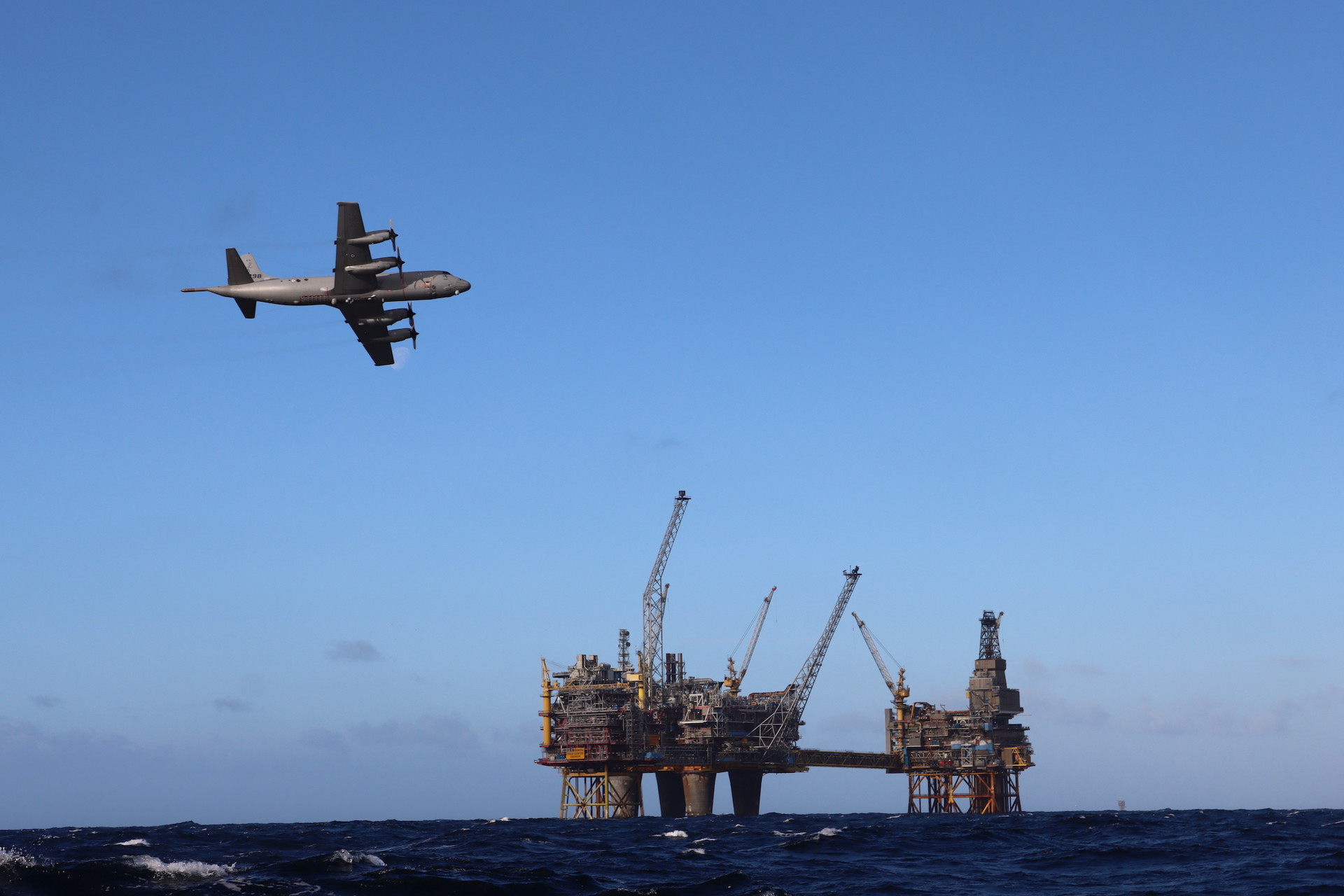 Norway's defense command said that the Soviet fighter made two close approaches to the Orion, and the collision occurred during the second of those two close approaches.
In the first approach, the Su-27 reportedly flew within seven feet (approximately two meters) of the Norwegian surveillance aircraft and then flew away.
"It disappeared for a while but returned after about 15 minutes. This time the fighter scraped the Norwegian plane, and fragments of one of its (the Orion's) propellers loosened and hit Orion's fuselage," the command said.
The pilot of the Orion, Jan Salvesen, shut down the damaged motor and landed the aircraft safely at Banak air base in northern Norway, and all ten Norwegian crew members were safe. At the same time, no damage was observed to the Soviet fighter.
"It was the most dramatic moment of my life," Salvesen told reporters.