As Russian troops and combat vehicles slowly move towards the Ukrainian capital Kyiv, there is speculation that Moscow is sending an armored train to the conflict zone. A video circulating on social media shows the train reaching Melitopol from Crimea.
The train is painted with "Z" markings and the video was filmed at Novobohdanivka, roughly 25 kilometers north of Melitopol. 
Two diesel locomotives and eight railcars can be seen in the video. The locomotive in front is shown between two armored rail cars, while the one in the rear is equipped with two ZU-23 twin-barrel 23mm automatic cannons. 
These cannons are apparently employed against low-flying aircraft and ground targets, and the train carriages may be transporting vehicles that can offer firepower.
#Russia'n armored train arrived in Melitopol (from #Crimea) pic.twitter.com/71DSxQIfxZ

— C4H10FO2P (@markito0171) March 7, 2022
The train also has a boxcar, a passenger car, a flatbed car, two more armored railcars, the second locomotive and another flatbed dragging at the end. The flatbed in the center appears to have a hidden load, while the one at the end appears to be unoccupied. 
Brent M. Eastwood, Defense and National Security Editor at 19FortyFive, a foreign policy web magazine, told The EurAsian Times, "The deployment of these armored trains shows the Russians are concerned and are even desperate about their logistical supplies coming under attack."
These armored trains, he believes, are being used in the southern part of Ukraine. "The Russians are advancing north toward Zaporizhya from Crimea and they could get out ahead of their logistics supply so these trains will help with that axis of attack if they are indeed operating in the south."
Russia's Armored Trains 
Russia is believed to have around four armored trains from the post-Soviet era. However, these trains were reported to have been substantially disassembled by the late 2000s. In 2016, Defense Minister Sergey Shoigu ordered the reactivation of these trains into combat service.
Two of them, Baikal and Amur, participated in a logistics exercise that involved operations in Crimea in 2016. It was the first time in 15 years that any of Russia's armored trains had participated in maneuvers anywhere in the country. 
Russia's armored trains come in a variety of configurations, and they can transport tanks and APCs. They also feature armored carriages that carry anti-aircraft guns and artillery. Armor-plated troop cars are also common, as are locomotives that have been significantly fortified against kinetic attacks.  
These trains' conventional missions include escorting supply trains, repairing rails in war zones, clearing mines, defending important logistics points, and providing infantry backup. They can also carry extremely valuable materials or personnel.
Reasons Behind The Deployment 
Military observers point to a hindrance in the supply route as a reason for Russian soldiers' slow progress. The Russian supply routes have come under attack from the Ukrainian forces, according to videos and photographs from the frontlines. Apparently, Turkish-made TB2 armed drones launched a strike on a Russian train transporting fuel to the frontlines.
Eastwood noted, "The guns on the armored trains can protect against the Turkish TB2 unmanned aerial system that the Ukrainians are flying to great effect."
According to US intelligence, Russia may be able to achieve greater military prowess in southern Ukraine due to shorter supply lines from Crimea. However, as the Russians expand westward, supply lines will become longer and more difficult to manage.
"These trains seem like they come out of something you would see in the early stage of the Cold War, so it shows that the Russians are digging deep into their arsenal of tools to fight Ukraine," Eastwood said.
Like the Soviets, the Russian armed forces move practically everything by rail network. However, in Ukraine, all transportation is undertaken by road network, and the Russian army is persistently short of trucks to do so as it does not require them on a regular basis.
US Army Lieutenant Colonel Alex Vershinin, writing for War on the Rocks, said, "The Russian army does not have enough trucks to meet its logistic requirement more than 90 miles beyond supply dumps." 
Russia is the largest country in the world by area and its highways are in bad condition in comparison to those in Western countries. This goes some way to explain why the country's and army's logistics rely so largely on trains.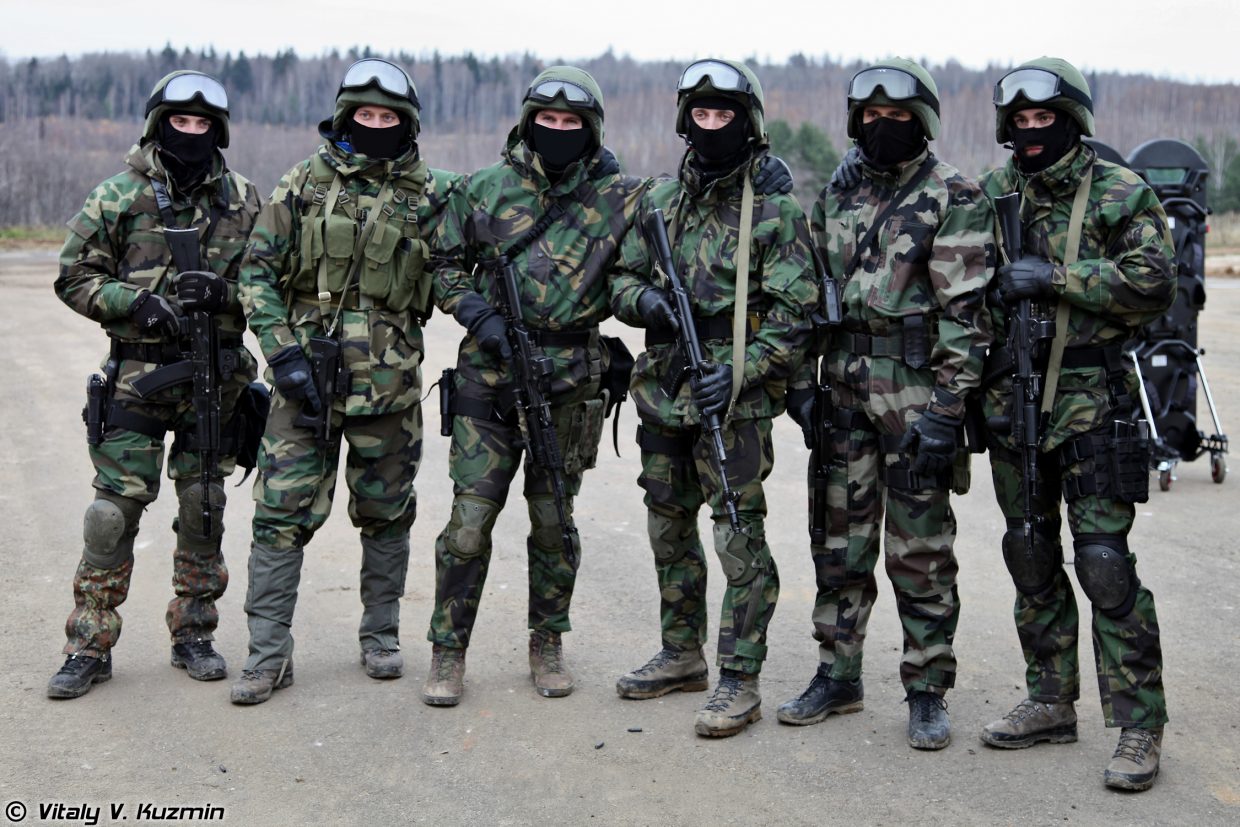 Russia's dilemma is that the military requires access to the rail network through key cities. Russia can't run temporary pipelines to deliver fuel to its forces since it can be easily targeted by Ukrainian forces or civilians. 
Oil tankers must instead be transported via road, imposing further strain on a scarce resource. The Ukrainian Defense Ministry, on the other hand, encouraged civilians to use Molotov cocktails, hunting rifles or anything they can use to "destroy or detain" rear convoys bringing fuel, fuel, and ammunition.
Given these circumstances, the Russian military perhaps believes that this armored train provides valuable additional capabilities to strengthen Moscow's operation in Ukraine.