Israeli Air Force (IAF) claimed its F-35I stealth fighters engaged in their first aerial confrontation last year, shooting down at least two Iranian Shahed 197 drones that were purportedly moving towards Israeli territory. 
The Shahed 197 was reportedly designed by reverse engineering an American RQ-170 that was shot down inside Iran in 2011. It is powered by a micro-turbojet engine and has a combat range of 2,000 kilometers and a 20-hour endurance.
The Israel Defense Forces (IDF) posted a video, which shows one of the F-35Is engaging the drone. According to their statement, IAF F-35Is intercepted two Iranian drones that were "on their way to Israel" and shot them down "at a great distance from Israel".
A regional country retrieved and documented the UAV fragments, which were then shared with the IDF. "The interceptions of the UAVs were carried out prior to them entering Israeli airspace in coordination with neighboring countries," the military said, declining to name the countries owing to security concerns.
Making History:

Last year, Israeli "Adir" (F-35I) fighter jets successfully intercepted two Iranian UAVs launched towards Israeli territory. pic.twitter.com/FQsEjKzxct

— Israeli Air Force (@IAFsite) March 7, 2022
While two drones were shot down by F-35I fighter jets, the third UAV was knocked down by using an electronic warfare system, according to the Times of Israel. This was the first time F-35 jets were used to shoot down a drone, IDF said.
The drones were hauling armaments to the Gaza Strip, which were to be delivered to Hamas militants. Iran is alleged to be supporting this outfit. Tehran, according to Israeli sources, was seeking to see if military equipment could be delivered to Gaza via drones.  
IDF's announcement comes amid Israel's warning that Iran is becoming more assertive in the region, even as it continues to negotiate with Western countries in Vienna over its stalled nuclear deal.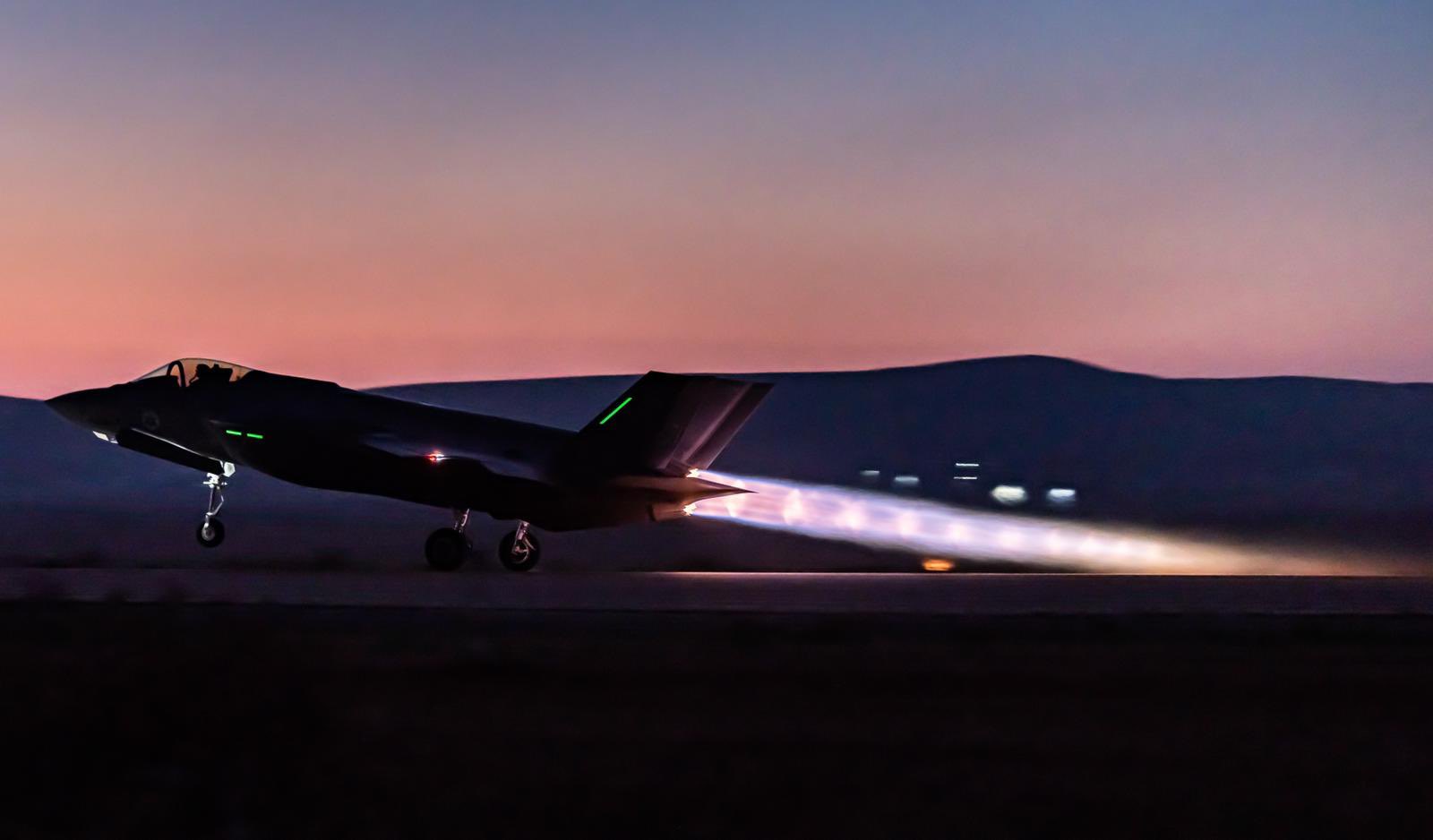 After the announcement, the Israeli Minister of Defense Benny Gantz said: "We must reiterate the warning that Iranian aggression, whether it emanates from Iranian territory or through Iranian proxies — is a threat to global peace and to regional stability, as well as a threat to the state of Israel."
Iranian Drones A Major Of Concern?
Last November, Gantz accused Iran of sending a drone into Israeli airspace from Syria in order to transport TNT to terrorists in the West Bank.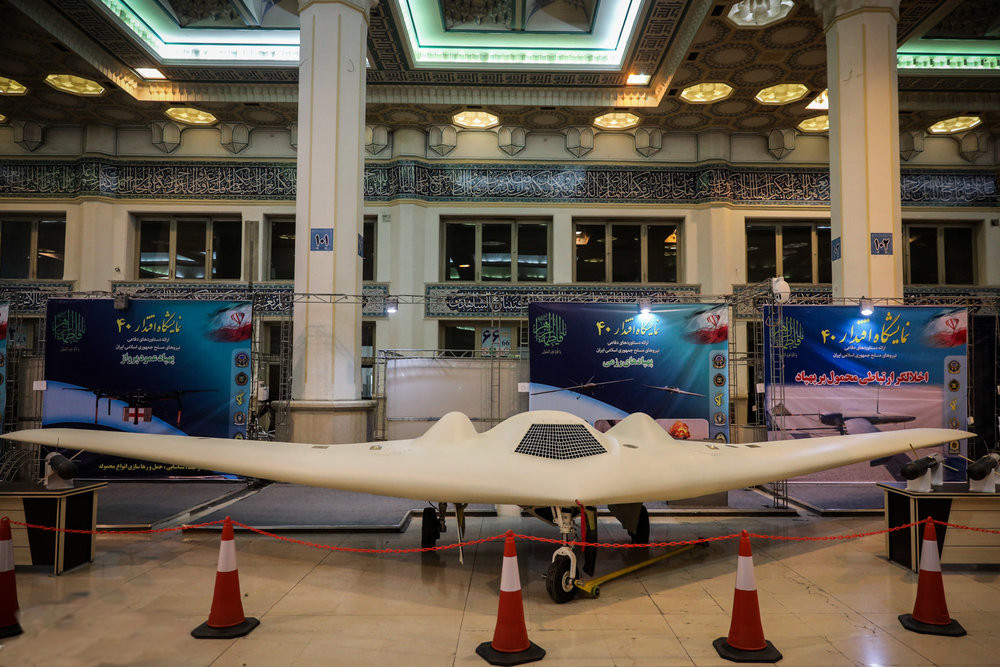 In February 2018, Tehran launched a Shahed 141 transporting TNT from Syria. It was reported to be the first time Tehran planned to supply explosives to Palestinian militants in the West Bank by employing unmanned aerial vehicles.
The Iranian drone took off from the T-4 Airbase in Homs, Syria, and flew over Jordanian airspace towards West Bank. However, an Israeli AH-64 Apache attack helicopter shot down the drone, but the incident sparked a barrage of counter-strikes that resulted in the loss of an IAF F-16I fighter and damage to one of its F-15s.
Two months after that episode, Israel conducted 'Operation Guardian of the Walls', a battle against Hamas infrastructure in the Gaza Strip. During that confrontation, Hamas launched a number of unmanned aircraft at Israel, including models of the new Shehab "kamikaze drones". 
Nevertheless, Israel also shot down an Iranian "armed drone" believed to have been dispatched from Iraq or Syria and crashed near Israel's Jordanian border. 
Armed drones are becoming a major cause of concern, particularly in the Middle East. It's worth noting that the militaries in the region are depending upon high-tech weapons to counter essentially low-cost drones.
Iran's Drone Capabilities 
Since 1984, Iran has been developing its drone fleet. The Iranian drones are believed to be quite advanced, making them difficult to detect and intercept for the IAF's aircraft defenses.
Iran's Revolutionary Guard Corps (IRCG) has recently unveiled two underground bases for attack drones and missiles. These bases are built in the shape of tunnels in the middle of high mountains and house surface-to-surface missile systems and attack drones, according to the IRGC's information website. 
اولین تصاویر از پایگاه‌های جدید موشکی و پهپادی نیروی هوافضا سپاه pic.twitter.com/ZsyaK2XuvK

— باشگاه خبرنگاران جوان | YJC (@yjc___agency) March 5, 2022
Drones with a 2,000-kilometer range, two-missile launch platforms, and multi-drone launch platforms are all part of this complex. However, the exact location of the bases is not yet known.
Moreover, the Israeli media claimed that the Houthis in Yemen, Hezbollah in Lebanon, and Hamas and Palestinian Islamic Jihad in Gaza — have all received Iranian drones and technical expertise from Tehran.
Iran has also developed drones that can function in a swarm of more than 10 UAVs. One such drone with a combat warhead weighing five to fifteen kilograms and a range of 400 kilometers was unveiled in April last year. 
In the face of mounting drone threats, Israel is developing a regional detection array with many neighboring countries, at Hatzor Air Force Base. According to reports, Israel's radar technology may detect such threats in those countries and assist in their elimination.