With growing optimism in Ukraine about securing F-16 fighter jets from its NATO allies, a Russian lawmaker has called on the nation to get ready and bolster its air defenses, as Kyiv could receive these aircraft "sooner or later."
State Duma Deputy Alexei Zhuravlev, in his Telegram channel, suggested preparing the entire Russian air defense system for the fight against American fighters in advance since Ukraine will sooner or later receive F-16 fighters.
"It is necessary to prepare the entire Russian air defense system for the fight against American fighters in advance – after all, it has never encountered such instances at all before… There is no doubt that Ukraine will sooner or later receive F-16s, and if they do not have time to train Ukrainian pilots, although, in principle, this is a simple task, then they can put American pilots at the controls," the deputy wrote.
The deputy also noted that Russian systems require updating. "They need to be urgently modernized to meet the modern conditions of warfare," the deputy added. Zhuravlev suggested establishing an interceptor squadron of eagles to prevent a Kremlin-drone attack-like incident in Moscow again.
Zhuravlev is known for regularly making bold claims and suggestions to the Russian administration, besides issuing stern warnings to Moscow's enemies. However, his recent suggestions about updating and preparing Russian air defenses against a "potential" threat posed by F-16s emanate from Ukraine's repeated calls for the modern Western fighter jets that the West has been reluctant to offer.
Earlier this month, amid a massive barrage of missiles unleashed by Russian troops, Ukrainian Foreign Minister Dmitry Kuleba called for F-16 fighter jets to be handed over to Kyiv to keep Russian ships and planes out of the grain corridor in the Black Sea.
After Kuleba's fiery calls, the Commander-in-Chief of the Armed Forces of Ukraine, Valerii Zaluzhnyi, expressed his country's hope for receiving F-16 fighter jets in a meeting with Inspector General of the Bundeswehr, General Carsten Breuer, as recently reported by Ukrainska Pravda.
With Russia attacking Ukraine with full power, the latter has intensified its calls for Western fighter jets, a demand floated last year and has since remained unmet. After the Ukrainian Air Force reportedly shot down a Kinzhal hypersonic missile using the Patriot air defense system, the service's spokesperson Yury Ihnat reiterated how desperately the country needed F-16 fighter jets.
He explained that Ukraine still needs F-16 fighters to shoot down aerial targets, noting, "We do have weapons against ballistics, which is what we have been asking our partners for a long time."
These repeated calls from Ukraine's highest-ranking officials have made the Russian lawmakers sit up and consider the possibility that the F-16s would be transferred to Ukraine.
Moreover, these concerns are not without reason, as the NATO alliance has shed its inhibitions and transferred equipment like the Patriot air defense and Main Battle Tanks, previously denied to Kyiv.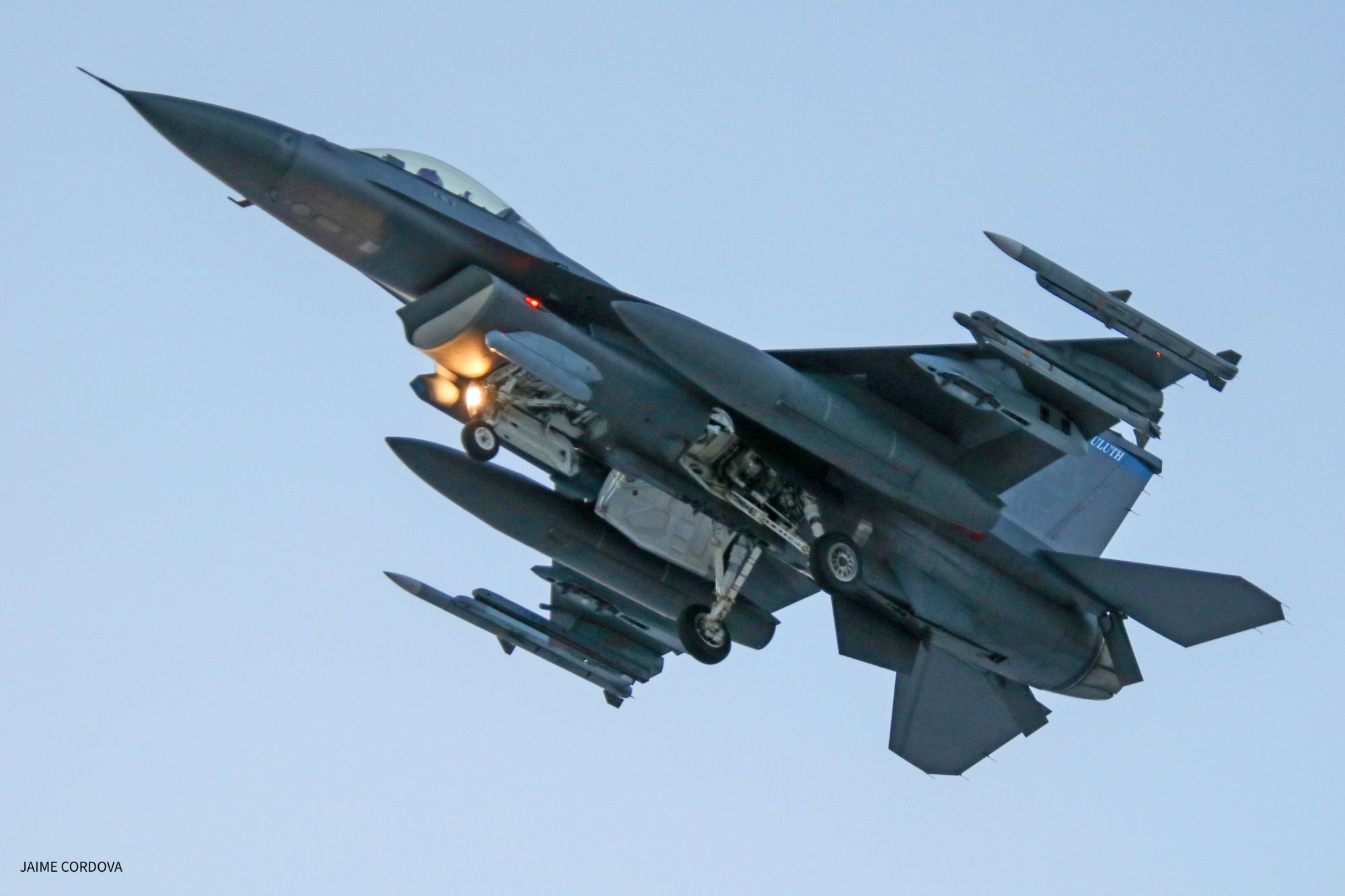 Russia's Air Defenses Vs. F-16s
As the ongoing Ukraine conflict grows, some US politicians and military officials have urged the Pentagon to send F-16s to Ukraine. Ukrainian officials argue that the air-to-air missiles carried by F-16s can shoot down incoming Russian missiles and drones.
Fighter jets can move quickly through a region to defend various targets, unlike the Patriots and NASAMS that the West has sent.
However, the appeals for NATO-grade fighter jets, especially the F-16, have been regularly punted by US officials on the premise that Kyiv does not need fighter jets in the conflict.
Air warfare experts and officials contend that giving Ukraine F-16 fighter jets would burden Kyiv's military too much. They claim that in addition to the demands of setting up vital maintenance and support facilities, these fighter jets would struggle to survive in the current threat environment and have little effect on the protracted conflict.
In a recent development, John Venable, a former F-16 pilot, explained that sending a fourth-gen fighter jet to Ukraine would not be a good idea since Russia's long-range air defense missiles could quickly shoot them down. His assertion was based on his interviews with a dozen operational pilots from a team called "Weasels."
"More than a dozen operational Weasel pilots I interviewed in 2017 said the fighter losses from such a dual would be unsustainable. Each conveyed the belief that the only fighter capable of taking on the S-400 and avoiding those losses is the fifth-generation fighter designed specifically for that fight—the F-35," Venable argued.
Without a doubt, the question of arming Ukraine with a fifth-generation fighter like the F-35 is untenable at best. This leaves the Ukrainian pilots contending with the long-range and cutting-edge Russian air defenses that can shoot the F-16s down with little difficulty.
Justin Bronk, an air-warfare specialist with the Royal United Service Institute think tank warned last month that the F-16s could become an easy target for Russian attacks. Bronk said the F-16s have an air inlet under the nose that "sucks everything from the ground directly into it."
This would require the Ukrainian Air Force to refurbish and change the location of the airfields. Employing its long-range missiles, the Russians would obliterate the F-16s on the ground itself, not allowing the aircraft to take off for operations.
Ukraine's optimism spurred by the recent arm deliveries secured by it is unmissable. Ukraine's air force claims that the pilots will learn to fly the F-16 in record time, for which the service has already identified the "best of the best" fighter pilots.
Russia, on its part, could be forced to bolster and update its air defenses should the NATO allies oblige and send their F-16s to Ukraine.