Massive Russian missile strikes in retaliation to the alleged Ukrainian bombing of the Crimean bridge have put a dilemma before Ukraine – to protect its civilian areas or frontline troops.
Ukraine has moved most of its existing Soviet-era air defense to the east, south, and southeast to protect its advances against the Russians while awaiting the use of advanced Western surface-to-air missile systems.
The military situation has become a classic intersection of defense, industrial, and diplomatic hurdles.
Moreover, it also reveals the resumption of a previous Russian tactic to overwhelm enemy air defenses with a swarm of missile strikes, leading to a checkmate. Put differently, engaging them leads to exhausting their limited air defense missiles, and not engaging them entails losing critical civilian and military infrastructure.
Massive 'Missile Monsoon'
Monday saw over 80 rapid missile strikes – fired by airborne Tu-22M and Tu-95 strategic bombers, sea-launched missiles that comprised X-101 and Kalibr cruise missiles – deep inside the Ukrainian capital. Aimed at Ukraine's energy infrastructure, social and mainstream media reported power blackouts in 30% of Kyiv.
The Russian Ministry of Defense (MoD) then confirmed Ukrainian military command, control sites, and energy infrastructure being the targets. "The attacks hit all intended targets and achieved their goals," the MoD statement said.
In the latest G7 virtual meeting, President Volodymyr Zelenskyy asked the western nations for an "air shield to stop Russia."
"I am asking you to strengthen the overall effort to help financially create an air shield for Ukraine. Millions of people will be grateful to the Group of Seven for such assistance," he said in the video address.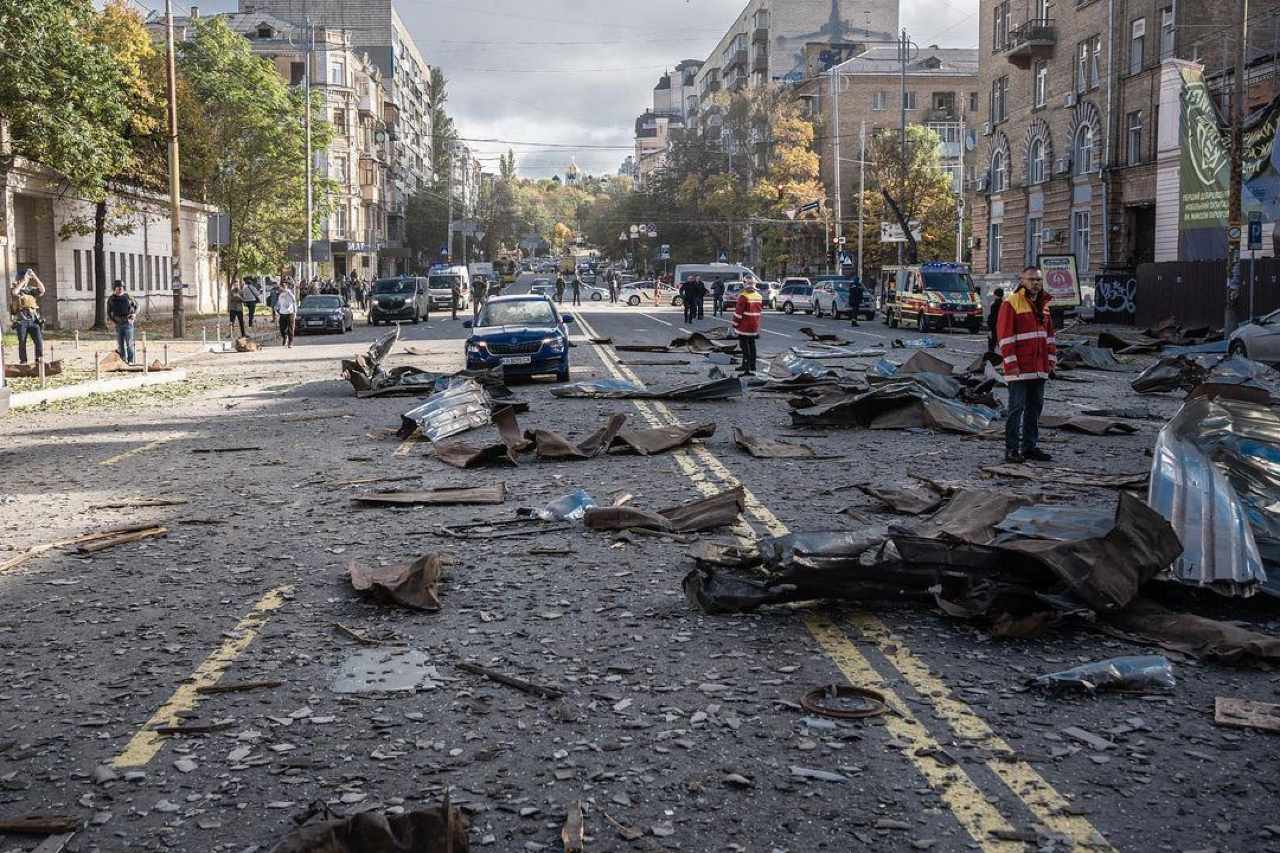 Adding that Russian President Vladimir Putin "still has room for further escalation" reflected a realization of the success of Russia's very early goals at the beginning of its military intervention – the ability to churn out weapons because of functioning defense industry.
Old Trick From The Beginning Of War
Russia commenced its 'Special Military Operation' (SMO) on February 24 with relentless barrages of cruise missile strikes to avoid getting embroiled in an angry anti-occupation insurgency usually triggered following a sweeping air and ground invasion.
Russian defense ministry officials maintained only surgically "(neutralizing) Ukrainian military infrastructure, air defense facilities, military airfields, and air forces…by high-precision weapons."
On February 24, the Ukrainian defense ministry reported sustaining over "30 'Kalibr' cruise missiles, multiple launch rocket systems and aircraft." This was a classic long-range fire strike at greater standoff ranges.
But interesting was the next and surprisingly open Russian goal of targeting the Ukrainian defense industry, in line with wanting to "demilitarize" it and degrade its war-waging potential. Ukraine is running out of artillery ammunition and losing most of its Soviet-era howitzers, relying nearly exclusively on US (M-777, HIMARS), German (PzH 2000), Poland (Krab), and French (Nexter) systems.
Ukraine currently has no defense industry, and the desperation for NASAMS reflects the reality that Russia can continue producing more such arms and keep the war going.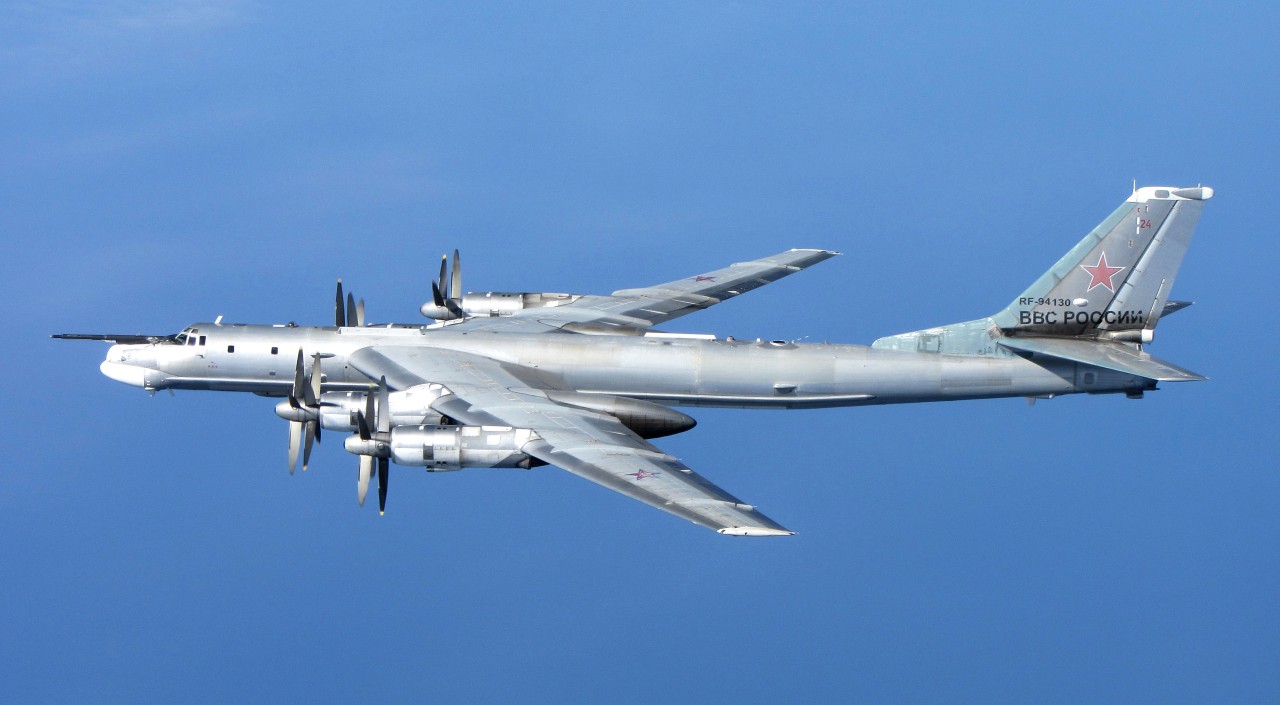 On Monday, Russia re-employed the tactic in retaliation to the Crimean Bridge attack. Ukraine's defense ministry said more than half of the projectiles were shot down, but dozens were able to strike Kyiv and other population centers, killing civilians and damaging civil infrastructure.
"Some missiles were fired by Russian Navy vessels in the Black Sea, but Ukraine's president Volodymyr Zelenskyy said Iran-made Shahed-136 drones were also used. The city of Bila Tserkva, near Kyiv, was hit by six of the drones last week, suggesting Russia can deploy them from more than 200 kilometers away," said an article in the Financial Times.
Ukrainian Dilemma – Cities Or Frontlines?
"Russia's attacks on Ukraine's biggest cities will force Kyiv to choose between deploying its scarce air defense systems to protect civilians or using them to press ahead with the counteroffensives that have reclaimed huge swathes of territory.
Western and Ukrainian officials, as well as military analysts, have cited a lack of air defenses as one of Kyiv's main weaknesses as it seeks to protect itself from Russian attacks, such as the mass missile and drone strikes that hit several of its largest cities early on Monday," the article added.
"Air defense is currently the number 1 priority in our defense cooperation," Zelenskyy said after a call with US president Joe Biden. The article also quoted Vadym Prystaiko, Ukraine's ambassador to the UK, who said Kyiv had instructed its diplomats in western capitals to press the case for more air defense equipment.
The US is in the next few months set to deliver the first two of the eight NASAMS, while Germany is also due to hand over the first of four Iris-T ground-based air defense systems. Ukraine presently has only two primary air-defense weapons.
One is the Soviet-era S-300 long-range SAM system against ballistic and cruise missiles, deployed mostly around its cities. SA-11 Buk is the second, designed to shoot down smart bombs, cruise missiles, and medium altitude fixed, and rotary wing aircraft deployed more near frontlines.
Russia's Advantage – Gets To (Target) Practice
The strike on an Armed Forces of Ukraine (AFU) brigade headquarters in Bila Tserkva on October 5, 75 kilometers south of the capital, using six Iranian Shahed-136/Geran-2/Geranium-2 drones bared this Ukrainian vulnerability.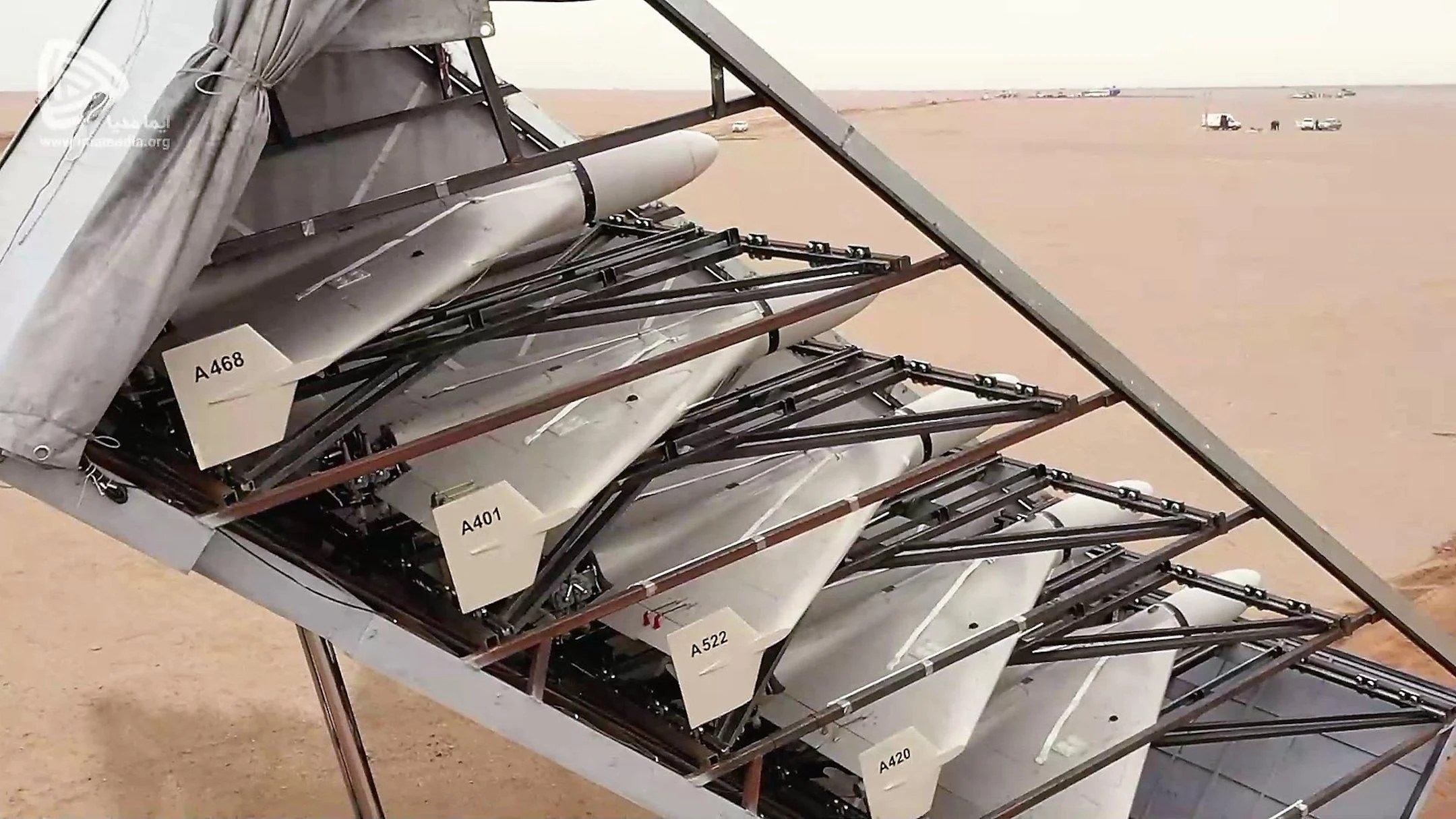 Military observers on Russian social media then claimed the strike was successful since Ukraine had moved most of its air defense units to the east near Kharkiv and south near Kherson, "leaving its cities unprotected."
"Resuming such long-range missile strikes has also allowed Russia to refine its target identification, data collection, reconnaissance, target tracking, and target engagement processes, which might give it an edge over advanced systems like the National Surface to Air Missile System (NASAM) that Ukraine will receive from the US," according to an Indian Air Force (IAF) fighter pilot who had served as India's defense attaché in Moscow and is well acquainted with Russian air force capabilities.
"Strong sensor-to-shooter kill chains, well integrated with a credible Intelligence Surveillance Reconnaissance (ISR) capability, is key in conducting a standoff war.
NATO and US only have observed how Russia functioned here. Still, Russia has the privilege of being aware of both NATO capabilities while battle-testing and honing its concepts. Its crews are now fully proficient with their cruise missile systems' capabilities and weaknesses," the officer added. Squadron Leader Vijainder K Thakur (Retd), a leading military aviation expert, too agreed with the assessment.
Speaking about Russian missilery in general and not referring to the fresh missile barrage over Kyiv, retired IAF Canberra and MiG-25 pilot Group Captain Johnson Chacko said Russia led in Network Centric Warfare (NCW) even before the phrase was coined by the West.
"The networking system was built into their equipment at the time of manufacture in the 50s. For example, MiG-21 radar imagery could be telemetered to another MiG-21 or ground radar.
The advantage is that the recipient need not transmit on his radar and remain hidden from sensors that pick up radar transmissions. However, he has precise targeting information. He can destroy that target stealthily if his RCS is small," Chacko added.