A controversy surrounding the Starlink satellite network is brewing between SpaceX and Ukraine, a few days after its founder Elon Musk triggered an online tirade with Ukrainian President Volodymyr Zelensky on Twitter.
---
According to reports, SpaceX owner and Tesla CEO Elon Musk personally declined a Ukrainian request to provide his satellite internet service to Crimea because he thought an operation to reclaim the peninsula from Russian forces may result in a nuclear conflict.
Speaking to political analyst Ian Bremmer from the Eurasia Group, Musk said that Ukraine's government had urged him to turn on Starlink in Crimea, which Russia invaded and forcibly occupied in 2014. However, Musk "refused given the potential for escalation," according to Bremmer.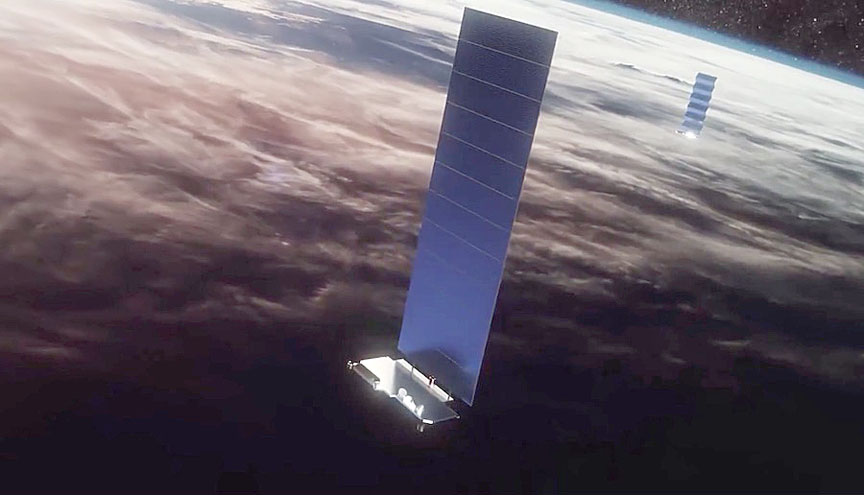 The development is significant as following Russia's invasion of Ukraine in February, Musk and the US government sent thousands of Starlink equipment to Kyiv, allowing Ukrainian forces to communicate in previously inaccessible areas. Further, the equipment was sent almost immediately after Musk received a request on Twitter.
Ukraine has recently intensified its operation, with the latest attack on Russia's strategic Kerch Bridge that connects the Russian mainland to Crimea. Retaliating to the "terrorist" attack, Russia launched a barrage of cruise missiles, estimated to be 83 in number, on Ukraine.
So, russkies, you really think you can compensate for your impotence on the battlefield with missile strikes on peaceful cities? You just don't get it do you – your terrorist strikes only make us stronger. We are coming after you.

— Defense of Ukraine (@DefenceU) October 10, 2022
Following the air raid that killed about 20 civilians and severely damaged Ukraine's energy infrastructure, the Defense Ministry tweeted: "So, Russkies, you think you can compensate for your impotence on the battlefield with missile strikes on peaceful cities? You just don't get it do you [sic] – your terrorist strikes only make us stronger. We are coming after you."
If the tweets from the Defense of Ukraine are anything to go by, a Ukrainian counter-offensive to avenge the air raid could be around the corner with an enhanced focus on Crimea.
The Crimean Bridge attack demolished the long-held perception that Ukraine would not touch the territory annexed in 2014.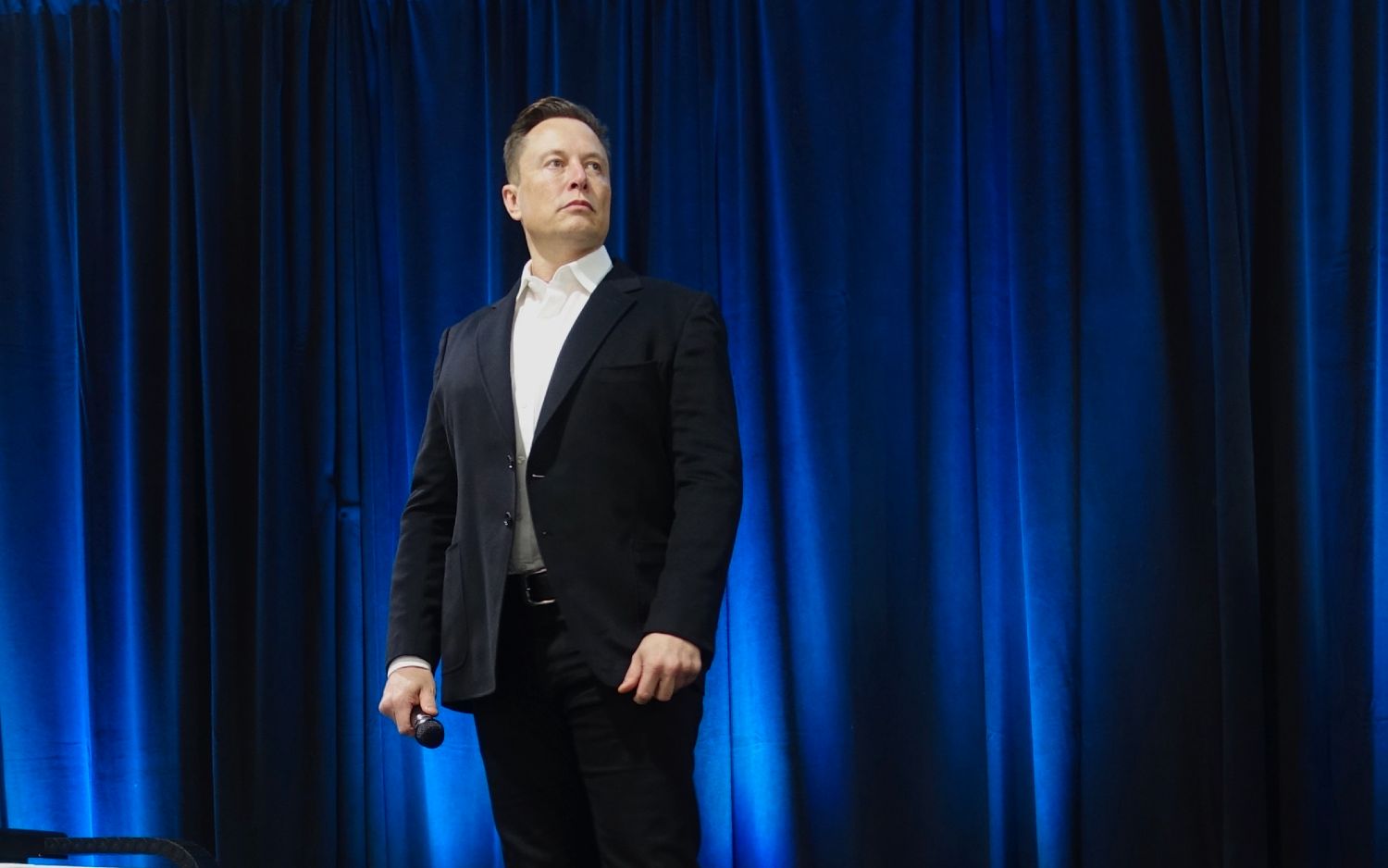 Is Elon Musk Doing A U-Turn On Ukraine?
Elon Musk's refusal warrants an examination, especially since the SpaceX owner showed generosity back in the initial days of the invasion when Russia attempted to isolate Ukraine from the world by jamming its communication system.
It is pertinent to note that the minimum energy needs of the service's satellite receivers have made it possible for it to be connected to reconnaissance drones, giving Ukraine useful, real-time information on Russian movements and the ability to target them, as noted by Yahoo News. However, the network has run into trouble recently.
Reports from last week suggested that the service was experiencing "catastrophic" disruptions on the front lines, which led to speculation that it had been turned off in regions under Russian control, possibly to stop the Kremlin from using the network for its purposes.
Under anonymity, two government officials told Financial Times that soldiers encountered connectivity issues when they visited cities that had just been liberated from the Russian occupation.
Bad reporting by FT. This article falsely claims that Starlink terminals & service were paid for, when only a small percentage have been.

This operation has cost SpaceX $80M & will exceed $100M by end of year.

As for what's happening on the battlefield, that's classified.

— Elon Musk (@elonmusk) October 7, 2022
Musk stated on Twitter that he could not comment on the state of the battlefield since "it's classified." But in a conversation with Bremmer in late September, Musk seemed to confirm that the satellite service was being deliberately turned off. It is also worth noting that Russia has warned that satellites being used for military purposes could come under Russian attack.
Mikhail Sheremet, a State Duma representative for the Crimean region, recently proposed to "blow out" the NATO satellite constellation responsible for pin-point accuracy of missiles launched by Ukraine, as reported by EurAsian Times.
"It is worth blowing out the NATO satellite constellation, which is currently used by Ukrainian troops for reconnaissance and guidance of missile strikes with the help of the HIMARS MLRS in the Kherson, Zaporizhzhia regions, as well as the DPR, and LPR," said Sheremet.
While the warnings from Russia could be the reason behind Musk's refusal to take Starlink to Crimea, there is room for controversy given the latest spat after Bremmer made high-voltage claims about Elon Musk's interaction with Russia.
elon musk told me he had spoken with putin and the kremlin directly about ukraine. he also told me what the kremlin's red lines were.

— ian bremmer (@ianbremmer) October 11, 2022
On October 11, Bremmer claimed that Musk recently asserted that he is willing to negotiate after speaking with Russian President Vladimir Putin. In that exchange between the two, Putin reportedly threatened to deploy nuclear weapons if Ukraine attempted to reclaim the Crimean peninsula, which serves as the home port for Russia's Black Sea fleet.
Musk categorically denied speaking with the Russian president on Twitter, adding that he has "spoken to Putin only once, and that was about 18 months ago." He claimed that the topic "was space."
An online row started earlier this month when Musk suggested in a tweet that UN-supervised elections be held in the four occupied territories Moscow had forcibly seized after its so-called unilateral referendums.
Ukraine-Russia Peace:

– Redo elections of annexed regions under UN supervision. Russia leaves if that is will of the people.

– Crimea formally part of Russia, as it has been since 1783 (until Khrushchev's mistake).

– Water supply to Crimea assured.

– Ukraine remains neutral.

— Elon Musk (@elonmusk) October 3, 2022
The Tesla CEO landed in a soup when he suggested that Crimea, which Moscow annexed in 2014, be recognized as a part of Russia and that Ukraine maintain its neutrality. He asked Twitter users to vote on whether or not to accept his idea, which infuriated Ukrainians and triggered an angry response from Ukrainian office bearers.