Amid reports of Turkish-made Bayraktar TB-2 drones inflicting significant damage on the Russian side, the latter has now started using the Forpost-R tactical UAV to launch airstrikes in Ukraine, reported Janes.
Derived from the Israeli Searcher II UAV and made in Russia, the Forpost-R can be deployed both for attack and reconnaissance missions.
On March 13, the Russian Ministry of Defence (MoD) released a video showing an armed Forpost-R drone taking off from an undisclosed runway, following which it is seen destroying a Ukrainian multiple launch rocket system (MLRS). 
A number of videos are doing the rounds on social media, showing the drone wreaking havoc on Ukrainian military troops and their equipment.
It was on March 11 when the deployment of this drone in the ongoing war in Ukraine first came to notice. Photos of the wreckage of a downed Russian drone surfaced on social media. A plaque bearing the logo of Israel Aerospace Industries (IAI) could be seen on the wreckage.
A Russian licensed copy of the IAI Searcher known as Forpost was shot down in Zhytomyr region today. pic.twitter.com/kNcpvQR3o2

— OSINTtechnical (@Osinttechnical) March 11, 2022
In 2019, a Russian Forpost UAV was shot down in Syria. A defense analyst wrote in his article — "This normally wouldn't raise any eyebrows, but Israel and Syria are enemies, so it was a noteworthy development that Israeli drones were helping Syria via the Russians. Sometimes war makes for strange bedfellows."
The Forpost is a reconnaissance UAV built by the Yekaterinburg-based Ural Civil Aviation Plant (UZGA) under license production based on the Israeli drone Searcher Mk II UAV. Russia had acquired the license in 2015.
However, when ties between the West and Russia deteriorated, Israel succumbed to US pressure in 2016 and halted the delivery of the components to Russia. 
Russia's Developed An Attack Variant 
Israel's decision prompted the Russian MoD to launch the Forpost indigenization program. The development of an attack variant of the drone was given priority. The Forpost had previously been utilized for surveillance, reconnaissance, target acquisition and designation, artillery fire adjustment, damage assessment, and mission overwatch.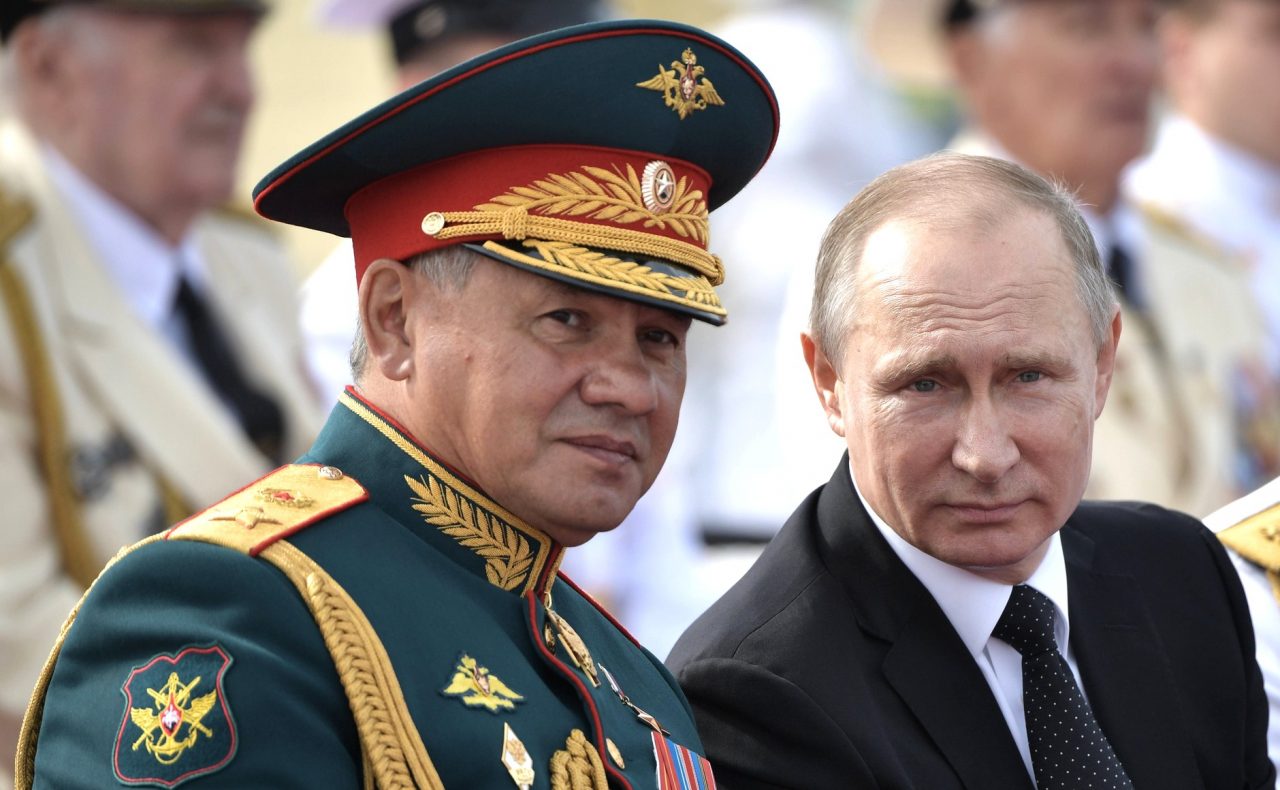 The UZGA chairman informed Russian Defense Minister Sergei Shoigu in January 2017 that an indigenous and upgraded version of the Forpost would be available for delivery in 2019. In August 2019, the MoD released a video of a UAV known as the Forpost-R. Russia further claimed that the Forpost-R's testing phase was over and that the UAV would enter service in 2020.
#ForpostR unmanned aerial vehicle made its first flight – this is a completely updated modification of the well-known #Forpost complex. Aircraft was created from domestic materials, it was equipped with modern electronic and communication equipment & software produced in #Russia pic.twitter.com/K0LL6H0ktn

— Минобороны России (@mod_russia) August 22, 2019
The MoD claimed the new UAV was equipped with a Russian-made APD-85 piston engine, electro-optics, electronics, a datalink system, and it works on local software. The Forpost-R also has a strengthened fuselage for added durability. The UAV has a maximum endurance of 18 hours, a take-off weight of 500 kg, a service ceiling of roughly 20,000 feet, and a maximum range of around 400 kilometers.
The MoD and UZGA inked a deal in February 2020 for 10 new Forpost-R drones. A Forpost-R was showcased at the Army-2021 defense expo in Kubinka, Russia, in August 2021. It was equipped with two anti-tank guided missiles (ATGMs) from the 9K135 Kornet system. 
During the Zapad-2021 exercise in September, a Forpost-R outfitted with two KAB-20-family guided bombs, one under each wing, was seen in action. The Forpost-R shown in the MoD video looks to be outfitted with the same bomb family.
The 'KAB' stands for Korrektiruemaya Aviatsionnaya Bomba, which translates as "corrected aerial bomb" in English. The number '20' signifies the ordnance's estimated weight in kilograms. The KAB-20-family was created by the Central Scientific Research Institute of Chemistry and Mechanics. 
Apart from the 9M133 and KAB-20 families, the Forpost-R can be equipped with a variety of free-fall general-purpose 'dumb' bombs. The UAV is said to be capable of carrying a payload of up to 120 kg.