It seems more than oil, it is the food items that will be increasingly in short supply in most parts of the world because of the ongoing Russian invasion in Ukraine. And it is the resultant food scarcity, not the oil crisis, which will dominate the global geopolitical agenda in the days ahead. 
Undestangily, therefore, the UN Security Council has just held a ministerial meeting on 'Global Food Security Call to Action' chaired by US secretary of state Antony Blinken under the US presidency of the UN Security Council for the month of May.
The most ominous warning in this regard has come from Andrew Bailey, the Governor of the Bank of England. According to him, "the world must brace for apocalyptic food price rises in the face of surging inflation if Ukraine is unable to ship wheat and cooking oils out of its main ports because of a Russian blockade."
Rising food inflation, driven by a series of external shocks, including the war and supply chain issues, are creating a "very big income shock" that could intensify in the coming months and risk double-digit inflation before the end of the year, he warns.
"That is a major worry, and it is not just a major worry for this country (the UK); it is a major worry for the developing world as well. Sorry for being apocalyptic, but that is a major concern."
Russia's invasion of its neighbor has sent wheat prices to a 14-year high, with global prices for grains, cooking oils, fuel and fertilizer rising at the fastest rate in 30 years as the conflict disrupts shipping in the Black Sea and the United Nations warns it will worsen a food crisis in poor countries.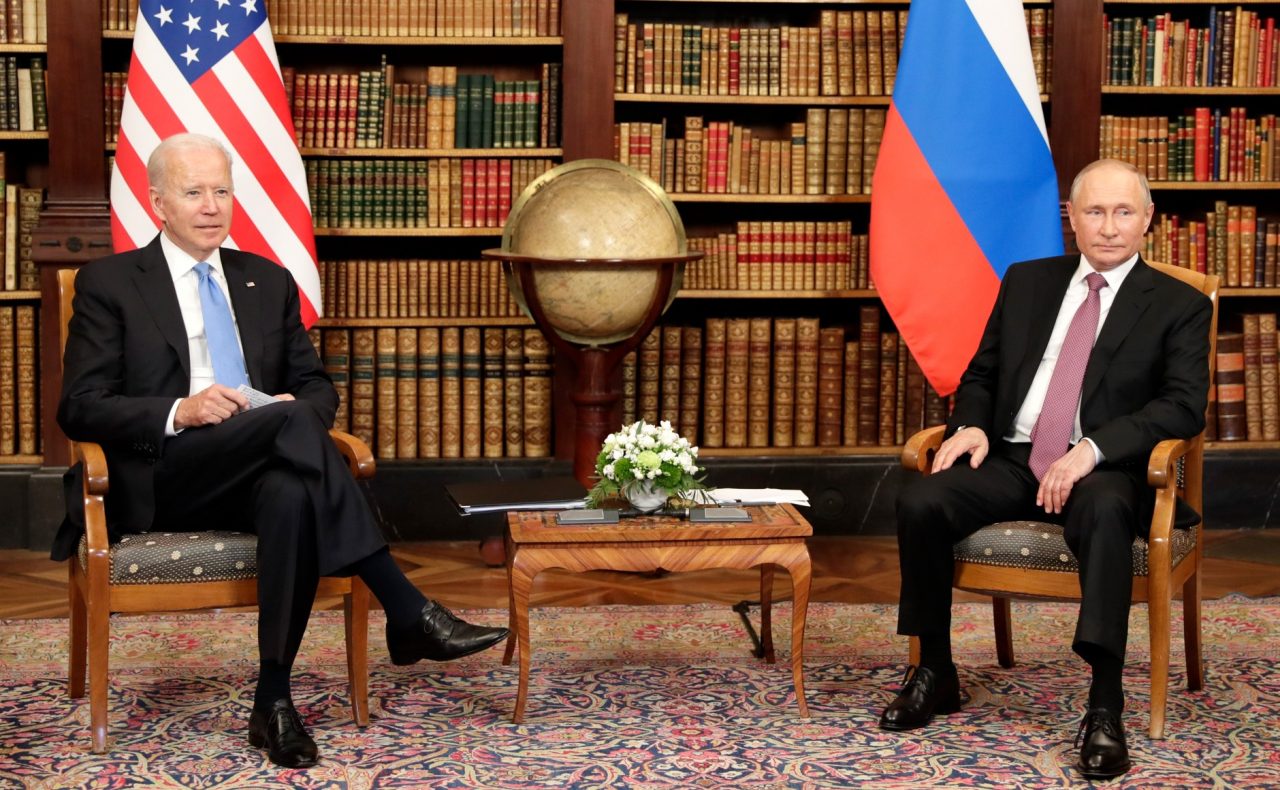 The World Bank forecasts that wheat prices could rise more than 40 percent this year, a factor that has forced countries like India to restrict exports of the cereal.
Last month Indonesia banned most exports of palm oil to ensure domestic supplies of cooking oil, cutting off supplies from the world's largest producer of the edible oil used in everything from cakes to margarine. Reports say that dairy and meat prices reached a record in April, reflecting increasing global demand for protein and high prices for animal feed – mainly corn and soybeans.
David Beasley, Executive Director of the United Nations World Food Programme, says that the World Food Program bought 50 percent of its grain from Ukraine and the war was threatening its ability to feed some 125 million people globally.
Even otherwise, almost 40 countries count on Russia and Ukraine for more than half of their wheat imports, including some of the poorest and most vulnerable in the world in Asia and Africa.
The situation is so grave that UN Secretary-General Antonio Guterres has asked the Kremlin to allow the shipment of some Ukrainian grain in return for moves to help facilitate Russian and Belarusian exports of potash fertilizer.
The geopolitics of food has many interrelated dimensions, some noteworthy are as follows: 
One, Food can become a weapon, particularly for countries that are naturally endowed with arable land, water, human resources and technology. The countries not so endowed are dependent on imports.
Approximately one-quarter of the food produced for human consumption is traded internationally.
Two, the trading of food items can always be manipulated. As the World Economic Forum's Global Risks Report 2019 notes, heightened international tensions increase the risk of 'geopolitically motivated food-supply disruptions'.
Three, geopolitics has contributed to the politicization of food itself. Russia imposed a ban on Western agricultural products in 2014. In mid-2018, China imposed a de facto ban on imports of US soya beans as part of the China–USA trade war.
In fact, in 2020, these geopolitical trends merged with the COVID-19 pandemic, which has accelerated some countries' isolationist and unilateral tendencies, with the governments of certain major countries placing greater emphasis on national-level risk management rather than global coordination.
Some analysts point out that the perils of import dependence were even apparent during the global food crisis of 2007–2008, as international price volatility was transmitted to domestic markets. Although the initial spikes in the prices of staple commodities had multiple causes, many countries subsequently engaged in export restrictions as well as panic buying.
Attempts were made to insulate domestic trade from international volatility. The same thing has started now, with the outbreak of the War in Ukraine.
The Economist magazine gives a pertinent example of China in this regard. The harsh sanctions imposed on Russia by Western countries make China so nervous that it has stockpiled food—or, as critics say, hoarded it.
"Over the past five years, China's purchases of everything from soybeans to pork have soared. America's Department of Agriculture predicts that by the middle of this year, China will hold 69% of the world's maize (corn) reserves, 60% of its rice and 51% of its wheat.
All this can feed 18% of the world's population. Last year a Chinese official said that the country's grain stocks were 'historically high' and that it had enough wheat to meet the demand for 18 months. China's big purchases have pushed up global prices, the magazine wrote.
Four, armed conflict is one of the main drivers of food insecurity. Reportedly, a majority of undernourished populations live in countries affected by armed conflict. It has been estimated that conflict-ridden countries have three-quarters of young children who suffer from stunted growth due to chronic undernourishment.
Armed conflict has an impact on food security in a variety of ways, both direct and indirect, from physical disruptions to agricultural production and food availability to disruptions that affect local trade, transport, and physical, social and economic access to food.
Ongoing warfare also impedes humanitarian actors that seek to assist food insecure populations and face logistical barriers to reaching the most vulnerable. And what is worse, belligerents in some contexts have even purposely used violence to exacerbate food insecurity.
The use of starvation of local populations as a tactic of war has been documented in Nigeria, Somalia, South Sudan, Syria and Yemen.
Five, as agriculture absorbs energy directly through the use of fuel, gas and electricity, and indirectly, through the use of agri-chemicals such as fertilizers, pesticides and lubricants, prices of these products will also rise.  And once the prices of such inputs are high, the ultimate food prices will be higher. So the countries providing these inputs gain bigger geopolitical power.
How do the above-mentioned dimensions relate to the War in Ukraine? The answer can be found in a recently released report of the UN Food and Agricultural Organisation (FAO).
Global food market shares of Russia and Ukraine are considerably high. In 2021, either Russia or Ukraine (or both) ranked amongst the top three global exporters of wheat, maize, rapeseed, sunflower seeds and sunflower oil.
Russia also stood as the world's top exporter of nitrogen fertilizers, the second leading supplier of potassium fertilizers and the third-largest exporter of phosphorous fertilizers. Russia accounted for the world's 23% of ammonia exports, 14% of urea exports, 10% of processed phosphate exports, and 21% of potash exports.
However, in Ukraine, the escalation of the conflict raises concerns on whether crops will be harvested and products exported. The war has already led to port closures, the suspension of oilseed crushing operations and the introduction of export licensing requirements for some products.
All of these could take a toll on the country's exports of grains and vegetable oils in the months ahead. Much uncertainty also surrounds Russian export prospects, given sales difficulties that may arise as a result of economic sanctions imposed on the country.
In Ukraine, there are also concerns that the conflict may result in damages to inland transport infrastructure and seaports, as well as storage and processing infrastructure. This is all the more so given the limited capacity of alternatives, such as rail transport for seaports or smaller processing facilities for modern oilseeds crushing facilities, to compensate for their lack of operation.
Geopolitical strategist Peter Zeihan predicts that virtually no 2022 crops will be harvested in Ukraine and the ones that will be could get used internally. Here are his reasons:
Russian troops are destroying towns to wreck any guerrilla infrastructure preemptively. This also destroys agricultural infrastructure.
Ukraine has limited industry. It can't make machinery or fertilizer. 
Imports of any kind are difficult or impossible. At present, Agri products are not included in sanctions, but ships already are refusing to dock in nearby ports. If Russia succeeds in capturing Odessa, the world's largest wheat offloading facility, it would cut Ukraine off from any sort of maritime supply and utterly destroy its agriculture.
In the case of Russia, although no major disruption to crops already on the ground appears imminent, uncertainties exist over the impact that the international sanctions imposed on the country will have on food exports. Any loss of export markets could depress farmer incomes, thereby negatively affecting future planting decisions.
Besides, economic sanctions imposed on the country could also disrupt its imports of agricultural inputs, notably pesticides and seeds, on which the country is highly dependent. This could result in fewer plantings, lower yields and lower qualities, exposing the Russian agricultural sector and global food supplies, at large, to non-negligible risks.
Given these pessimistic outlooks, which country is going to gain the most from the war in Ukraine? In all probability, it is none other than the United States.
That the war has come as a boon for the US arms industry is too obvious. But what seems to escape the attention is that the war provides great opportunities to the US farmers as well.
US President Joe Biden has already announced actions intended to bolster domestic food production and lower US food costs as part of a broader effort to increase the US food supply available to export to the parts of the world dealing with shortages as a result of the war.
Zeihan argues that as the US has a robust fertilizer industry, higher global prices do not mean higher US agricultural inputs. Though the US is the world's largest producer of corn, Zeihan expects the emphasis to shift to soybeans now.
To wheat producers, he says: "This is your time. Wheat was relegated to marginal areas because it is unfinicky. But remove the first- and fourth-largest wheat producers, and with fertilizer too expensive for a third of the world's farmers, plus a desire to reduce production costs, and global planting patterns will change."
Author and veteran journalist Prakash Nanda is Chairman of Editorial Board – EurAsian Times and has been commenting on politics, foreign policy on strategic affairs for nearly three decades. A former National Fellow of the Indian Council for Historical Research and recipient of the Seoul Peace Prize Scholarship, he is also a Distinguished Fellow at the Institute of Peace and Conflict Studies. CONTACT: prakash.nanda@hotmail.com