Do main battle tanks (MBTs) have a future? At first glance, the answer is "not really," if the ongoing war between Russia and Ukraine is any indication. However, on closer scrutiny, it can be said that while the war in Ukraine has exposed vehicle's vulnerabilities, these can be overcome, which explains why leading countries are assembling "quality" tanks.
Russia 'Pounds' M777 Howitzers, HIMARS MLRS; Destroys 2 More Self-Propelled Artillery Guns – Moscow
In the biggest arms export in South Korean history, Poland will buy some 1,000 K2 tanks, 648 K9 self-propelled K9 armored howitzers, in addition to the 48 FA-50 fighter jets, worth around US$ 20 billion.
The United Kingdom is currently planning to be able to field 148 Challenger 3 main battle tanks (MBTs) by 2030, although this figure is likely to be upped after recent events in Eastern Europe.
The United States and its other NATO allies have plumped for several large and expensive MBTs, topping 70 tons or more when prepared according to the "theatre entry standard." Germany's Leopard 2 series, American M1A2 SEP, French Nr.8 Leclerc, and Israeli Merkava Mk.4 are making news in the global arms markets.
The new generation tanks also include the Russian Armata, which is supposed to gradually replace the aging T-72, T-80, and T-90 tanks that have become increasingly outdated and have suffered heavily in Ukraine. It is said to be one of the sturdiest tanks in the world.
Tanks, invented incidentally by the British and used for the first time during World War I,  are estimated to be 73,000 in number in the world that are active at the moment.
Russia is said to have the most extensive number with 12,420 tanks – followed by the United States with 6,612, North Korea with 5895, and China with 5,250 tanks each, while India has 4,614 and Pakistan 2,824.
Why Do Armies Need Tanks?
Tanks are vital as armies on the attack need ways to move their troops forward. They also need to shield those soldiers as they advance.
They also need firepower to punch through defenses that stand in their way, thus causing havoc in the enemy's rear. The tank combines these three capabilities in a single device. Therefore, every army needs them.
However, Russian tanks had a torrid time during the invasion of Ukraine. According to an estimate, as of July 1, Russia has lost more than 1,500 tanks in Ukraine. US/European provision of anti-tank weapons, Electronic Warfare, and rocket systems to Ukraine have proved very costly to the Russians.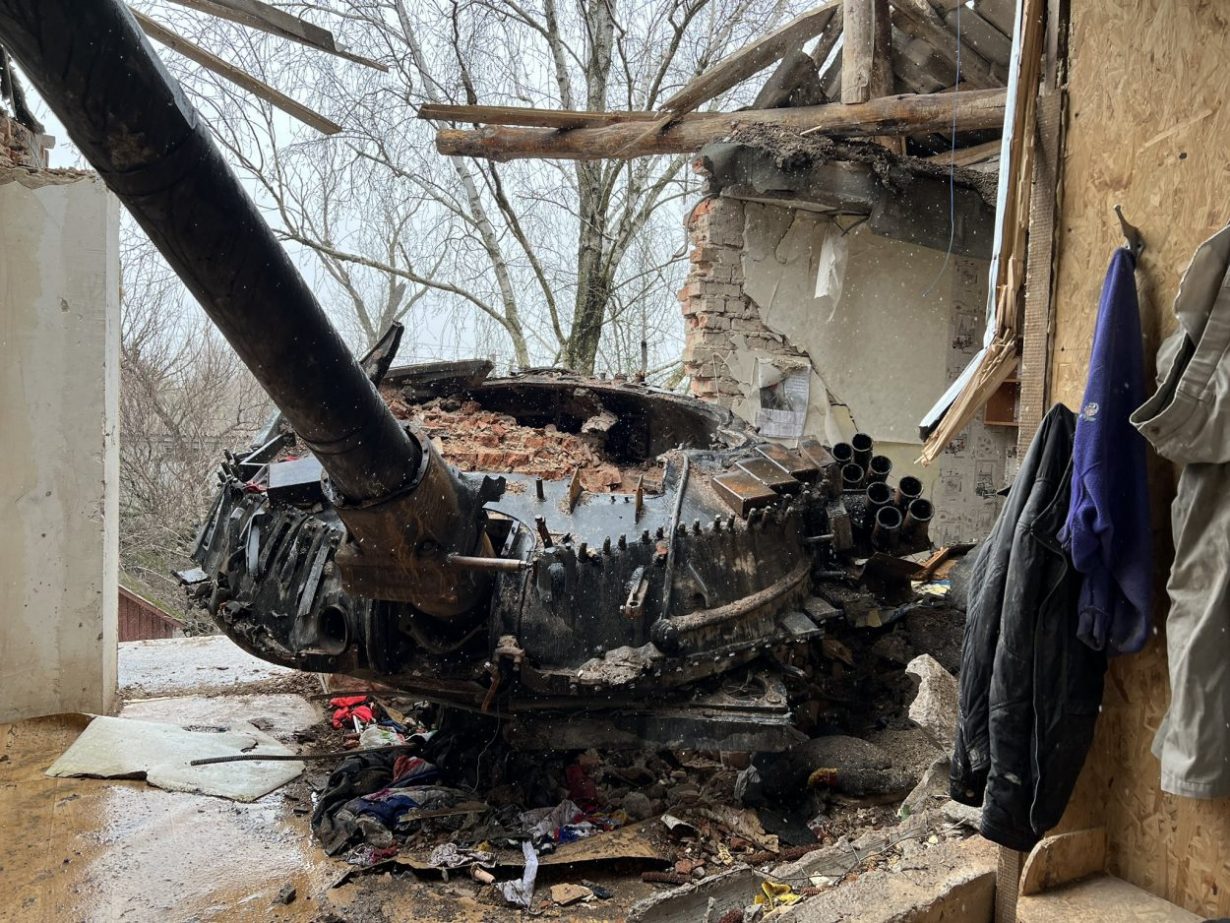 A flood of man-portable ATGMs (anti-tank guided missiles) like Javelin, European Next Generation Light Anti-tank Weapons (NLAW), and Carl Gustav M4 have taken the Russians by shock and awe.
It is said that the design of Russian tanks attacked in Ukraine has been proved to be defective since it makes ammunition and crew sit together and not adequately prepared to face attacks from the air. Air attack is proving to be dangerous for tanks everywhere.
Are Tanks Getting Outdated?
Threats here have been from two quarters.
One is the anti-tank guided missiles (ATGM) like the American Javelins and the short-ranged British-Swedish NLAWS that are "fire and forget."
It is said that they hone in on a hot engine or use magnetic and optical sensors to predict where the tank will be in a few seconds and strike immediately where a tank's armor is thinnest.
"In its "top-attack" mode, the Javelin arcs into the sky and plunges; the NLAWS flies a meter or so above the tank with a warhead pointing down 90 degrees", experts point out.
The second threat is armed drones, which offer a cheap and simple way of attacking from the air. For instance, Turkish-made TB2s, slightly smaller than a Cessna light aircraft and have destroyed large amounts of armor in Libya, Syria, and Nagorno-Karabakh, are now used in Ukraine; they are using laser-guided bombs.
Ukraine is also deploying cutting-edge drones like the American-made Switchblade, a dive-bombing drone that explodes on impact and is known as a loitering munition.
Considering all this, critics argue that the tank as a vehicle is ponderous, expensive, and fundamentally ill-suited to modern combat.
They quote America's Marine Corps saying it will scrap all its tanks to focus on preparing to fight China in the Pacific. Many European armies are also said to have cut their tank fleets since the end of the Cold War.
The outgoing British Prime Minister Boris Johnson had once said that the old concept of fighting big tank battles on the European landmass was "over."
However, the war in Ukraine is changing that mindset. And it will be wrong to write the tank's obituary based on Russia's performance in the war in Ukraine.
But it is forgotten that Russia's disastrous performance was up to April, after which it seems to have taken many corrective measures. Few experts had expected Russia's poor performance in eliminating Ukrainian air defenses and that Russian warplanes could not patrol the skies, giving TB2s more freedom to operate.
Russians perhaps had not realized that their air defenses, designed to detect larger aircraft, would struggle with the smaller drones. And in the chaotic opening months of their campaign, many Russian units wandered the battlefield without air defense.
In Defense of Tanks
Besides, as Raj Mehta, a highly decorated retired Indian Military Major General, says, "There has been ill-informed speculation about tanks being irrelevant on the battlefield due to heavy losses in the short war. Few have bothered to understand that the Russian tanks were conscript-manned and poorly led.
Top-attack drones hit some modern anti-tank weapons, but some were abandoned without fuel/ammunition, and some surrendered or were stuck in the mud. The Information Warfare (IW) ensured wrong reportage, both deliberate and inadvertent, with private satellites reporting one loss as many. That now stands attended, which is why Western IW has almost completely laid off Russian tank losses since April.
Also, far from shunning tanks, Germany and France are working on a future tank concept, the Main Ground Combat System, to counter current challenges. Poland and Norway are buying the US and German tanks.
Israel has fielded its active anti-drone/top-attack 'Trophy' suite with mass sales. Practical measures like the non-use of cell phones in the war zone, off-the-shelf operational logistics arrangements, ensuring civilian weapon support techno-teams, and, most importantly, ensuring quality PME (professional military education) and training of all ranks remain concurrent mandate."
As technology has evolved to meet the defensive and offensive needs of modern vehicles, tanks now have various add-ons – like active protective systems (APS), remote weapons systems (RWS), thermal imaging (TI) sights, and the like, which they are even applying retrospectively to existing designs.
Even the Russians, it has already been pointed out, are now developing what is said to be the most protected tank in the world. The latest T-14 Armata keeps an autoloader but sensibly encloses the crew in an armored compartment.
The Armata also has another advantage: an active protection system, which uses radar to detect incoming rounds and fires projectiles to stop them.
British expert Stuart Crawford argues that tanks can survive on the battlefields, particularly in European planes, if they are smaller in size and lighter in weight (less than 70 tons).
That would enhance their ability not to be detected and, if detected, not to be targeted and hit. They will be more agile.
"This combination of excessive size and weight significantly impacts strategic, operational, and tactical mobility. Studies have shown that the "trafficability" of an MBT (its ability to use the European road network) declines as the cube of its weight. In other words, doubling its weight will reduce its trafficability by eight.
Therefore, lighter MBTs and AFVs, which may not grossly exceed the weight limits set for commercial vehicles, can utilize a far higher proportion of the modern European road network than the current 70-ton plus MBTs, which equip NATO armies. He argues that this influences the options for movement and maneuver".
To sum up, it is true that in the Ukraine War, anti-tank forces appear to have emerged stronger by proving the increasing vulnerabilities of the tanks. But then, vulnerability does not mean obsolescence.
Every weapon system has its antidote in this age of rapidly involving technologies. However, that makes its continuous technological evolution.
As long as armies need something that can move quickly, break through enemy lines, lead the way for infantry and destroy the other side's armored vehicles, tanks will remain relevant.
Author and veteran journalist Prakash Nanda has been commenting on politics, foreign policy on strategic affairs for nearly three decades. A former National Fellow of the Indian Council for Historical Research and recipient of the Seoul Peace Prize Scholarship, he is also a Distinguished Fellow at the Institute of Peace and Conflict Studies. CONTACT: prakash.nanda@hotmail.com