Recently, the designer of Bayraktar drones said that the obliteration of Russian artillery and armored vehicles by Ukraine has made "the whole world" a customer of Turkish TB2 drones.
---
According to the latest reports, Bangladesh may soon become the latest country to add Turkish drones to its arsenal as the Bayraktar TB2 unmanned combat aerial vehicles (UCAVs) continue to create ripples in the international market.
The TB2 drone has recently gained prominence due to its effective use by Ukraine in the war against Russian forces. The Bayraktar TB2 drone also made headlines when deployed in the Azerbaijan, Syria, and Libya wars.
Prothom Alo, a Bangladesh-based daily newspaper, cited Turkey's ambassador to Bangladesh, Mustafa Osman Tufan, as saying that the Bangladeshi government had signed a contract to buy the UCAVs.
The official mentioned that Baykar Technology, the company that makes Bayraktar, and the Bangladesh Armed Forces signed a contract. "I'm not in a position to give details, but I can confirm that there is a cooperation between Bangladesh and Turkey regarding drones," Tufan added.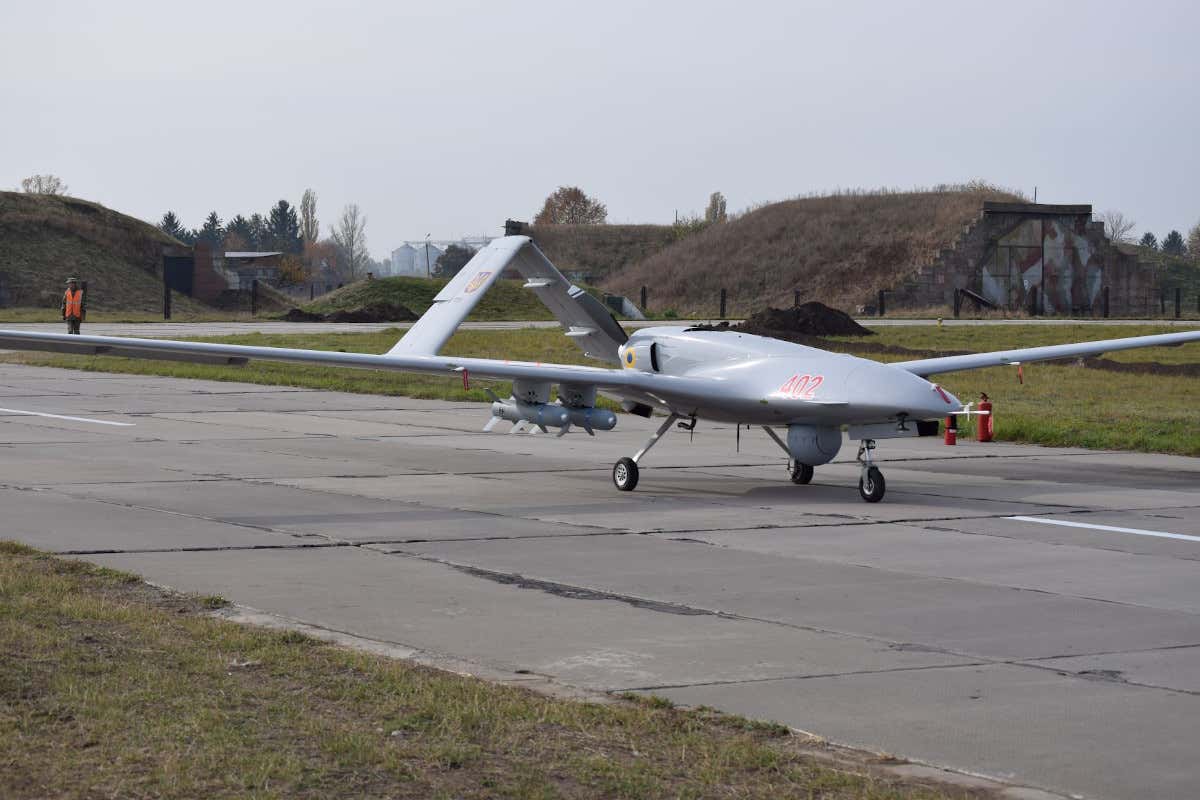 Mosud Mannan, the ambassador of Bangladesh to Turkey, stated in an interview with the Turkish news agency Anadolu, "The drones made by Turkey are of international standard. So we can consider purchasing modern equipment in the future, keeping in mind the needs of our armed forces."
As part of a bilateral defense cooperation agreement, the South Asian nation bought armored vehicles, multidimensional rocket defense systems, and mine protection vehicles from Turkey. 
In 2021, Ankara signed a contract with Dhaka to sell automatic guided artillery shells. Additionally, Turkey has indicated a desire to sell tanks and military helicopters.
The designer of the Turkish Bayraktar TB2 unmanned combat aerial vehicles (UCAVs) claims that the suppression of Russian artillery systems and armored vehicles by Ukraine has made "the whole world" a customer. 
According to Selçuk Bayraktar, who co-owns the Istanbul company Baykar with his brother Haluk, "the drones demonstrated how technology had transformed contemporary warfare."
The laser-guided armor-piercing bomb-equipped TB2, which has a 12-meter (40-foot) wingspan and a maximum altitude of 25,000 feet, assisted in diminishing Russia's overpowering military superiority. 
According to the company, 14 countries have acquired the drone from Turkey, with another 16 in the process.
In response to the government's decision to purchase the Turkish drone, security experts in Bangladesh stated that drones are required to modernize the armed forces and boost military power. 
Russia, UAE Keen To Work With Turkey
Separately, many nations are considering collaborating on developing these drones with the Turkish company. Russia and the United Arab Emirates (UAE) are considering working with Turkey to develop unmanned aerial vehicles (UAV), reported Daily Sabah.  
According to a report, Russian President Vladimir Putin told his Turkish counterpart Recep Tayyip Erdogan that his nation was keen to work with Baykar, the Turkish company that manufactures Bayraktar TB2.
The news is unexpected, given that the Bayraktar TB2 UAV gained notoriety for destroying Russian military equipment, including howitzers, tanks, and air defense missiles. It even crossed the border into Russia, where it attacked two oil depots in April, casting doubt on the Russian air defense system.
Before the conflict with Russia, the Ukrainian government started purchasing the Turkish drone. In 2019, it bought at least 20 Bayraktar TB2 drones, as previously reported by the EurAsian Times. 
Oleksii Reznikov, the defense minister for Ukraine, claimed that his nation acquired at least 50 drones from Turkey after the war with Russia started on February 24. Also, if the Russian invasion hadn't occurred, Baykar Technology would have started producing drones with Ukraine, he said.
In response to a question about whether they would sell Baykar TB2s to Russia, Baykar CEO Haluk Bayraktar recently stated that they haven't delivered anything to Russia and "they don't do anything like that."
"We support Ukraine's fight for independence and sovereignty," he said. He continued by saying they are happy to have contributed to the Bayraktar TB2s becoming a representation of Ukraine's resistance.