Russia will test an upgraded communications suite for the Su-57 fifth-generation fighter jet in the fall of this year, demonstrating the country's ongoing efforts to enhance the power of its stealth fighter. 
Astounding Tech Marvel – US Airport Becomes 1st In The World To Use 'Parallel Reality'; Here Is How It Works
Russian state media – Tass reported the upcoming test, on July 21, citing the state-owned technology company Rostec's Ruselectronics Group. The Polyot Research and Production Enterprise of the Ruselectronics Group is revamping the communications system for Russia's fifth-generation fighter jet. 
The report also mentioned that by the end of 2024, Russia's Aerospace Force would receive 22 Su-57 fighters, and by 2028, that number would rise to 76. The report, however, did not go into detail regarding the advances that an upgraded communication suite will make to aircraft. 
Currently, Russia only has a relatively small number of Su-57s in its arsenal. Fewer than 20 are considered to be in service, with only a dozen possibly operational. Serial production of the aircraft has hardly started because of its high costs.
The latest update is released at a time when numerous experts are perplexed by the relatively limited use of fifth-generation Russian aircraft in its war on Ukraine.
In May, it was reported that the country's Air Force had been employing Su-57 fighters in Ukraine for two to three weeks after Russia started 'special military ops' in the neighboring country.
Following the claims made by the TASS news agency, Ria Novosti, another Russian state-owned media outlet, reported on June 9 that four Su-57 fighter jets operating in a network had located and destroyed Ukrainian air defense systems. 
Even though a few videos circulated on social media claiming that Russia used fifth-generation aircraft in Ukraine, these claims largely remained unverifiable.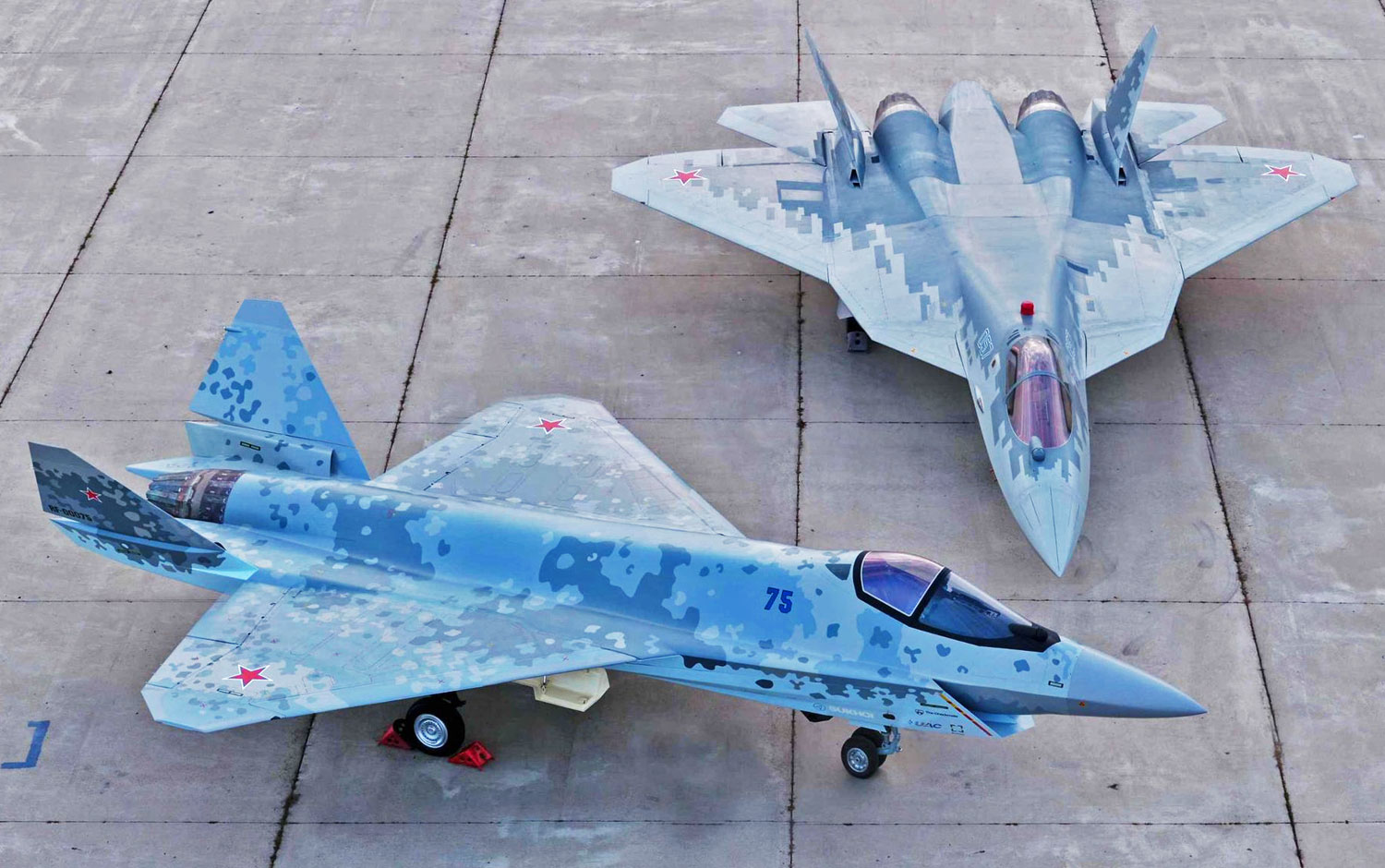 Moscow has long hailed the Sukhoi Su-57, also known by the NATO codename "Felon," for its immense capabilities. Some Russian aviation experts have even contended that it is even more capable than the F-22 Raptor and F-35 Lightning II used by the US Air Force. 
"The Su-57 outshines them by now in terms of the amount and diversity of armament. On top of that, the latest solutions, such as the second pilot as a system that facilitates aircraft control and combat operations, a spherical all-around radar that 'sees' everything and cutting-edge electronic warfare systems aboard the Su-57 leave the U.S. rival far behind," military expert Alexei Leonkov told TASS last November. 
He added, "for a long time, it had been believed that only F-22 and F-35 planes can be referred to as fifth-generation, but these aircraft lack low radar signature and therefore can be shot down." 
"The West would like to see us lag behind, but this is not the case. Clear progress can be seen in Russia with regard to both twin-and single-engine aircraft," Leonkov claimed. 
Su-57: Russia's Fifth Generation Fighter 
The Sukhoi Su-57 is a fifth-generation multirole fighter built in Russia that can obliterate any kind of aerial, land-based, or maritime target. The Su-57 fighter jet uses a lot of composite materials and stealth technology, according to its developers.
The aircraft is capable of reaching a supersonic cruising speed and is equipped with the most cutting-edge onboard radio-electronic technology. This includes a potent onboard computer (the dubbed "electronic second pilot"), a body-wide radar system, and a few other innovations, most notably armament housed inside the fuselage. 
The Su-57 was designed and developed by the Sukhoi Design Bureau and the Russian Aircraft Corporation as part of the Russian Air Force's PAK FA fifth-generation fighter jet program. Additionally, it was built with supercruise, super maneuverability, and advanced avionics to defeat ground and naval defenses. 
It combines the capabilities of a fighter jet and a strike aircraft and has an integrated wing body fuselage. Felon has two internal weapon bays between the engines and two side weapon bays for short-range air-to-air missiles.  
The aircraft is equipped with a 101KS "Atoll" infrared search-and-track sensor mounted on the nose and enables long-range detection and engagement of stealth targets.
The IMA BK integrated avionics suite, consisting of multi-core microprocessors and a new real-time operating system, can track enemy targets instantly and recommend the best course of action to the pilot.
The pilot can use the beaming maneuver, where the aircraft turns perpendicular to an enemy's pulse doppler radar array to evade detection due to the side-looking radar. Additionally, it improves the pilot's situational awareness.