Russian Defense Minister Sergei Shoigu announced earlier this month that the country would finish modernizing the missile defense systems pressed into duty to protect the capital, Moscow, by the end of this year.
The nation will establish an air defense division and brigade, a special-purpose air and missile defense brigade, an anti-aircraft regiment with the S-350 surface-to-air missile complex, a space monitoring radar station Razvyazka and a special operations brigade for air and missile defense by 2023 end, Shoigu said.
Starting in 2020, a significant part of Russia's State Armament Program has focused on developing aerospace defense capabilities. Over 3.4 trillion Rubles (roughly US$44.3 billion) have been invested in the initiative since it began in 2011, with the air defense upgrade making up about 17.5% of that total.
Modernizing Russia's air defense capabilities has become more urgent now than ever, with Ukraine's continuing long-range drone assaults against the Russian positions. For instance, Russia recently announced that an alleged Ukrainian Tu-141 Strizh drone was shot down using EW equipment in a town just 180 kilometers away from Moscow.
Tu-141s, a long-range, Soviet-era high-speed reconnaissance drone, have been in Ukraine's inventory since 2014. In the absence of longer-range missiles and rockets, Kyiv's forces are believed to have repurposed these drones, modified them with explosive warheads, and employed them to strike targets deep inside Russian territory.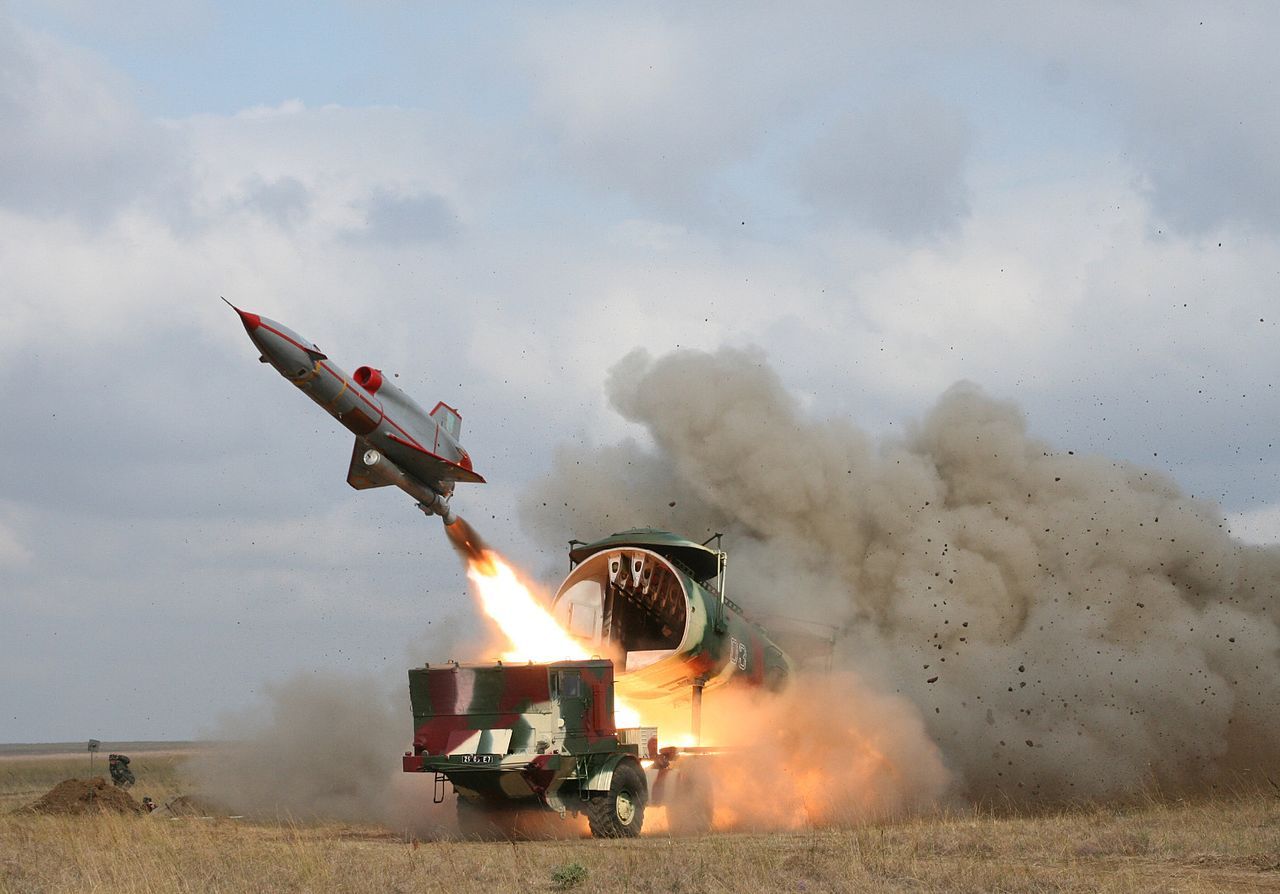 With a range of about 1,000 kilometers, Ukraine previously used these drones to target strategic Russian air bases — Engels and Dyagilevo — last year on December 5 and 26. At the time of those attacks, not claimed by Ukraine, it was noted that these bases were closer to the Russian capital than they were to Ukraine's borders.
In general, there has been an uptick in drone attacks targeting Russia. In January this year, photos and videos on the internet showed the Russian military had installed Pantsir air defense systems on the roofs of some defense and administrative buildings in downtown Moscow. This gave the impression that they were preparing for an impending attack on the capital at the time.
Russia has placed Panstir-S1 air defense systems on top of an administrative building in Moscow (55.74542, 37.65135) and the Russian MoD's National Defense Management Center (NTsUO) on the Frunzenskaya Embankment. https://t.co/WlAM7QZlej pic.twitter.com/UG4yFv6tvX

— Rob Lee (@RALee85) January 19, 2023
Last month, a small Ukrainian UJ-22 drone reportedly crashed on the edge of a forest close to a gas compressor station near the village of Gubastovo, less than 100 kilometers (60 miles) southeast of Moscow.
Although the recurring drone attacks did not inflict significant damage, their number and scope have highlighted the once formidable 'Russian vulnerability' and put the spotlight back on the need for Moscow to ramp up its air defense architecture.
Moscow's Air Defense Blanket
Russia's State Armament Program is intended to result in the deployment of 800 S-400, S-350, and S-500 missile launchers in 100 battalions, Defense News noted.
The 1st Air and Missile Defense Army, which guards Moscow and the central industrial area, is currently under the command of Russia's air and missile defense forces. Regiments of the 1st Air and Missile Defense Army are armed with S-300 or S-400 platforms. Russians assert that both systems have proven to be highly effective in their own right.
Shoigu, however, contended that the force would soon be receiving S-350 systems.
The S-350 Vityaz is a medium-range surface-to-air missile system, unveiled first in the 2013 edition of the MAKS air show. The Russian forces are said to have secured the delivery of this system in 2019. The interceptor for the S-350 system is the 9M96 guided missile, which can be deployed against aerial and ballistic threats at a range between 1.5 to 120 kilometers and an altitude of 10 to 30,000 meters.
In February, a top Russian military analyst Alexander Mikhailov said that Russia's latest S-350 Vityaz surface-to-air missile system is much more accurate and cheaper than the American Patriot missile system.
"The Patriot does not shoot down targets flying at an altitude of lower than 100 meters, whereas the Vityaz knocks out targets at an altitude of 10 meters and higher," the Russian expert told Russia's state-owned TASS news agency. This puts in perspective the enhanced significance attached to its deployment in Moscow.
Russia will equip the 15th Aerospace Forces Army with the ballistic missile-resistant S-500 as part of the envisioned special-purpose air and missile defense brigade. The S-500 will reportedly be produced under the State Armament Program, commonly known as the GPV-2027.
The CEO of the Russian defense technology company Almaz-Antey, Yan Novikov, announced in April 2022 that the S-500 (Prometheus) has already entered mass production.
A contract for the provision of more than ten S-500s was signed by the Russian defense ministry and Almaz-Antey in 2021, with delivery scheduled in 2022. However, no deliveries were made last year, which saw the launch of the Ukraine invasion.
The S-500 Prometheus is a next-generation surface-to-air missile system with a range of 600 kilometers (370 miles). It is an all-purpose high-altitude interception system with improved anti-missile defense capabilities intended to intercept and shoot down stealth aircraft and intercontinental ballistic missiles.
These advanced features underscore the importance of this system that would soon see deployment with the special purpose air and missile defense brigade.
The Russian State Armament Program also seeks to finish developing the S-550 air defense system by 2027.
The plan reportedly includes the development of the S-550 with an extended range and better enemy weapon detection and tracking capabilities than the S-400 and S-500. The S-550 will be delivered to the aerospace forces by 2025.
Further, Shoigu also announced that this year, the Russian defense ministry would activate the battle alert system at the space control station, Razvyazka. This will replace the long-range radar station Dunai-3U, which operated from 1978 until the early 2000s.
The current Don-2N radar station, which has been operating in the Moscow area since 1989 and has recently undergone improvements, will be complemented and assisted by the Razvyazka early warning radar. Razvyazka is a P-band radar. Its primary purpose is cataloging and working with high-orbit space objects.
Contact the author at sakshi.tiwari9555 (at) gmail.com