While President Vladimir Putin has recognized the separatist rebel region of eastern Ukraine as an independent state, Russia continues to test new weapon systems to increase the combat capability of its military.
According to the Rostec State Corporation, the latest Kornet-D1 air-droppable self-propelled anti-tank missile system has entered the last stage of the firing trial, reported TASS. The weapon system based on the chassis of the BMD-4M airborne infantry combat vehicle has been designed for the Russian Airborne Force.
This development comes amid heightened tensions at the Ukrainian border with Russian President Vladimir Putin stating that Moscow is considering recognizing the independence of two breakaway regions in east Ukraine.
Donetsk and Lugansk separatist leaders have made a joint appeal to Putin for Moscow to recognize them on February 21. Russian-backed rebels have been fighting Ukrainian troops in these regions since 2014, despite a ceasefire agreement.
Additionally, Russia's military claimed that it had killed five Ukraine military "saboteurs", a claim quickly rejected by Kyiv, The Moscow Times reported.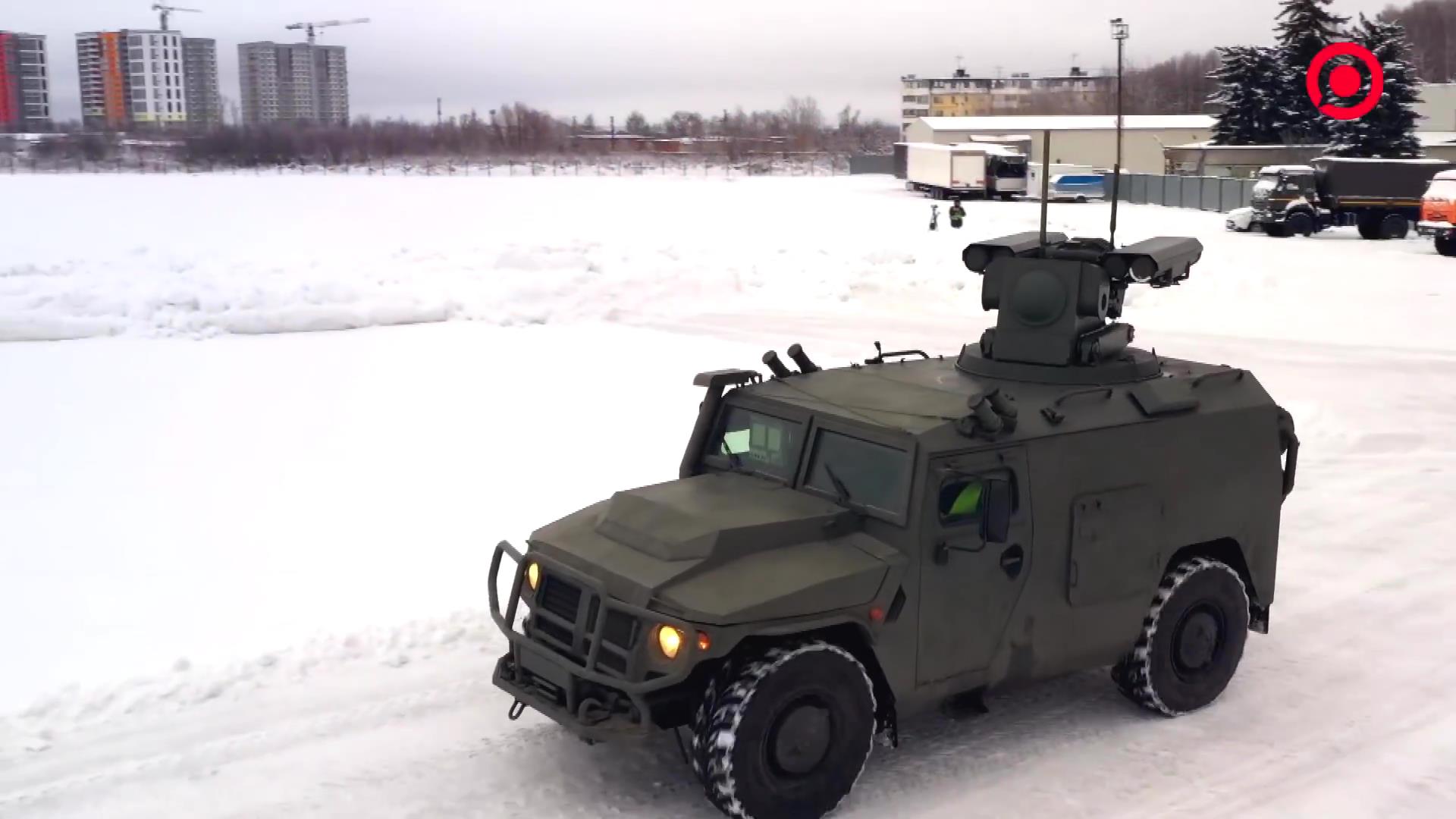 According to Western leaders, Russia has more than 150,000 troops at the border with Ukraine, with missile batteries and warships ready to strike. High-resolution satellite footage showed that Moscow has increased military activities near the border with its western neighbor.
Maxar's high-resolution satellite photographs showed many new field deployments of armored equipment and troops in Belgorod, Soloti, and Valuyki.
US President Joe Biden and his Russian counterpart Vladimir Putin are expected to meet soon in a summit format even as diplomatic efforts are on to find a solution to the Ukraine crisis.
Reuters: BIDEN AND PUTIN HAVE ACCEPTED "THE PRINCIPLE" OF A SUMMIT OVER UKRAINE- STATEMENT FROM FRENCH PRESIDENCY

— Kyle Griffin (@kylegriffin1) February 21, 2022
Kornet D1 Anti-Tank Missile System
The Kornet anti-tank missile system, developed by the Shipunov Design Bureau of Instrument-Making (part of the High Precision Weapons Group), is capable of taking out tanks and other armored targets, including reactive armored vehicles.
The state-of-the-art Kornet-D system can also strike targets in the air with a laser beam used to guide the missile. The firing range of the Kornet-D has been increased to 10 kilometers, up from 5.5 kilometers in earlier versions.
BMD-4M has originally been utilized to construct a self-propelled anti-tank missile complex Kornet-D1, deputy head of military hardware department of Tractor Plants Mikhail Chemeza, had said at the worldwide Army-2015 forum.
Dagestan is testing the latest Kornet D1 ATGM based on the Typhoon and Tiger armored vehicles.
One vehicle can simultaneously fire at two targets.
ATGM "Kornet-D1" can also hit air targets. pic.twitter.com/alUZNdgIrZ

— Massimo Frantarelli (@MrFrantarelli) February 5, 2022
This armored vehicle was created with airborne troops in mind. Lightly armored, but the vehicle is armed to the teeth. The BMD-4M can be dropped from a midsize military cargo plane. It also serves as an armored transport vehicle and can provide fire support for airborne troops once it lands.
Although the BMD-4M has minimal armor, its potent weapons allow it to attack enemy armored vehicles. Direct fire assistance, rather than protection, is the primary focus. For its small size, this vehicle is incredibly well-armed. The armament of the BMD-4M is identical to that of its predecessor. It has a 100 mm gun and a 30 mm automatic cannon on the coaxial side.
The Kornet-D1 is being developed for two types of carriers: the wheeled chassis of the Tigr-M armored vehicle and the tracked platform of the BMD-4M airborne infantry fighting vehicle, according to TASS. The system is equipped with two launchers in both versions, both of which are equipped with autonomous tracking, allowing it to hit the target without the involvement of the operator.
The Kornet-D1 Anti-Tank Guided Missile uses missiles with a longer range in the Airborne Forces version. A missile with a dual HEAT (high-explosive anti-tank) warhead can hit a target up to 10 kilometers away, while a thermo-baric warhead can perform this task up to 8 kilometers. The second missile can hit low-speed aircraft.