The war in Ukraine, now in its second month, appears to have no end in sight, as the Russian offensive in certain areas has intensified. As barbs are traded online and new information is floated every minute, the battle in Ukraine is dominated by a major information warfare campaign from both sides.
In a fresh controversy, Russians have claimed that about 300 Ukrainian Marines have capitulated in Mariupol. Russian media stated that 267 Ukrainian marines from the 503rd Battalion of the Ukrainian Naval Forces opted to surrender in the encircled Mariupol, handing over their weapons to the Russian military and DPR soldiers.
Publishing a video, it said clarified that the corresponding video frames were obtained from various sources of information.
"On the video footage presented, you can see how a huge column of marines with their hands raised leaves their hiding places and capitulates to the vastly superior forces of the DPR and the RF Armed Forces", it stated.
Fierce fighting has continued in the strategic port city of Mariupol which lies in Eastern Ukraine. While Russian forces have strategic control of a major portion of the vital port city, some areas of Mariupol still remain under Ukrainian control.
?️Russian sources claim 267 soldiers from Ukrainian 503rd Marines Battalion surrendered in #Mariupol today. #Ukraine #UkraineRussiaWar pic.twitter.com/16Q4sfHwh6

— MilitaryLand.net (@Militarylandnet) April 4, 2022
Earlier, Moscow had asked Ukrainians to lay down their arms and surrender to Russian troops for a safe passage out. However, the demand was categorically rejected.
Russia has intensified its aggression in Mariupol as this port city along the Black Sea coast sits between the Donetsk region ruled by Russian loyalists and the Crimea peninsula that Moscow had annexed in 2014.
It is believed that Mariupol's capitulation will allow Russia to build a bridge between Donetsk in the east and Crimea in the south.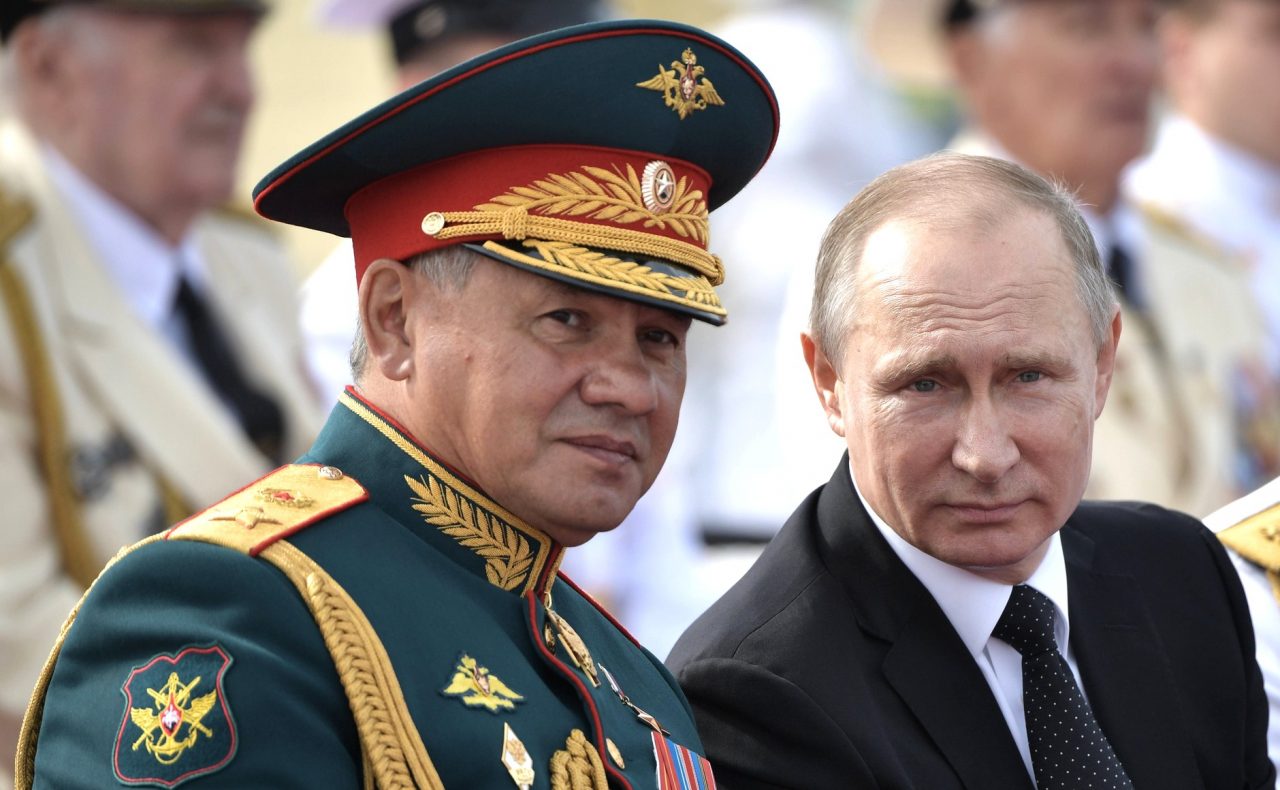 A video of alleged surrender was also shared in which Ramzan Kadyrov, the Chenchan leader and strong Putin ally who has dispatched its forces to fight in Ukraine could be seen. This is a good solution, said Ramzan, because it will not increase the number of casualties. He also clarified the conditions of the well-treated prisoners of war.
? More than 260 Marines Ukrainians surrender to Chechen forces In Mariupol, a Chechen leader speaks with them. #Ukraine and #Russia_Ukraine #Putin #Bucha #BBC #Kyiv

— المصعبي?????????????????? (@Piu2Ci) April 5, 2022
These comments came even as Russian troops have been accused of war crimes in Bucha where they were accused of brutally murdering the citizens. However, Moscow has denied all such accusations and has stated that the dead bodies were planted in Bucha after the Russian troops left and called the allegation a smear campaign.
Latest reports coming in from British military intelligence warned that heavy fighting and Russian airstrikes continue in the encircled Ukrainian city of Mariupol, Reuters reported. However, these claims could not be independently verified.
Video Of Surrender A Propaganda?
Since Putin's invasion of Ukraine began in late February, capturing the port city has been a key objective for him. Meanwhile, the rumors about surrender have also reportedly been denied by the 503rd Marine battalion.
The video that has gone viral on Russian social media, Russian troops appear to be faking the surrender of 267 Ukrainian marines in Mariupol, said the Express.
The video shows a line of soldiers walking with their hands up. The report claimed that a US Navy Seal has discovered many significant features in the video that show it is not what it appears to be.
The Navy Seal @ChuckPfarrer said on Twitter: "Russian sources claim that 267 Ukrainian Marines have surrendered in Mariupol, and they have the video. But the uniforms are too clean. Nobody is wounded. No one needs a shave and the t-shirts are all wrong."
FILMING A FAKE SURRENDER: Russian sources claim that 267 Ukrainian Marines have surrendered in Mariupol, and they have the video. But the uniforms are too clean. Nobody is wounded. No one needs a shave, & the t-shirts are all wrong. A Navy SEAL explains why this is bogus. https://t.co/ICn3rg5M7M pic.twitter.com/0Y2Wox71ER

— Chuck Pfarrer (@ChuckPfarrer) April 4, 2022
Mr. Pfarrer micro-analyzed the details and emphasized that Ukrainian marines wear a green beret and a black and white striped undershirt, which he describes as "esteemed emblems of the naval infantry."
He added: "Likely every one of these Marines would own one (or both) of these uniform items and proudly wear it into combat." However, none of the Marines seen in the video sported these items.
The Navy Seal also added that "With the exception of two prisoners in the first row, wearing small pieces of tape, not one other of the 'prisoners' was wearing the blue and yellow recognition tape normally worn by Ukrainian combatants.
"It is HIGHLY unlikely that a freshly caught prisoner would be stripped of the exact markings that would distinguish him as an enemy."
On the other hand, according to New York Times, Russian hackers have infiltrated Ukraine's television and media systems on multiple occasions to spread false and malicious information about the surrender of the Ukrainian military with the objective of eroding the faith in Ukrainian institutions.
Ukraine has time and again refused to surrender to Russian troops despite several warnings from Moscow. Earlier, in a Russian attack on Snake Island in the Black Sea accompanied by air and sea bombardment, the Ukrainian soldiers had fiercely told off the Russians when asked to surrender. The soldiers were killed by the Russians.
Even as the Ukrainian President has conceded that the talks are the only possible way to end the fighting, Russia's renewed offensive in Mariupol does not augur well for negotiations.
With new visuals and claims from both sides emerging every day, it has become clear that a parallel war is being fought on social media.