According to local Russian media reports, a MiG-31 fighter jet armed with the Kinzhal hypersonic missile was spotted over the Belarusian capital Minsk.
Citing the "Belarusian Hajun Project" Telegram channel, the report stated that a MiG-31 with the number RF-92339 was flying over Belarus and carrying a hypersonic missile. A photograph was subsequently released as evidence of the aircraft over Minsk.
Russian Mig-31K RF-92339, armed with Kinzhal missile, conducted flight over Belarus https://t.co/Pp4d1qpDMD #Ukraine pic.twitter.com/fLhIFSNRxq

— Liveuamap (@Liveuamap) November 13, 2022
While the MiG-31s armed with Kinzhal missiles remain reportedly deployed in Belarus, Russia's Defense Ministry has meanwhile ordered an additional batch of Tsirkon (Zircon) hypersonic missiles, as reported by the state news agency TASS.
"As reported earlier, the first contract to produce a batch of Tsirkons was signed in the summer of 2021. An additional contract – this fall," the report said, citing an anonymous source close to the military agency.
According to the report, the additional contract includes several dozen missiles and is expected to be completed in 2023. This becomes significant given that Russia has used hypersonic missiles against Ukraine in the ongoing war and has recently deployed hypersonic missiles to neighboring Belarus.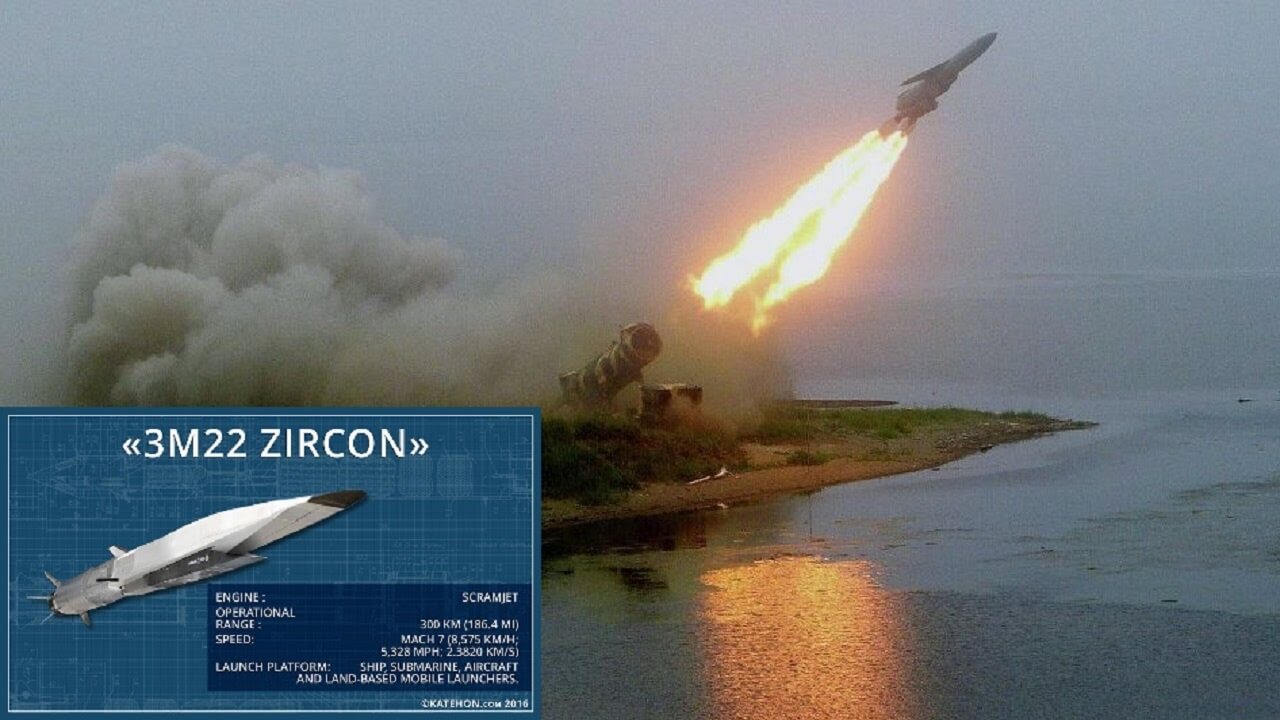 It is also noteworthy that the contract for additional hypersonic missiles comes just days after it was announced that Russia has developed and manufactured a mobile launcher for a coastal version of the Zircon missile.
So far, only the aviation and sea-based variants of the Tsircon are known to exist. The missile can reportedly evade the most sophisticated American air defense systems.
"A prototype of a mobile launcher for a coastal missile system with a Zircon hypersonic missile has already been created. As in the case of the Bastion missile defense system, the launcher will carry two missiles," a source close to the Russian military department told TASS.
Russia's Hypersonic Missile: Hype Or A Message?
The deployment and a contract for additional hypersonic missiles come at a time when Russian troops withdrew from Kherson after their recent military debacle. However, Ukraine's intelligence has warned about Russia's withdrawal, saying it could be a "trap."
A spokesman for the Ukrainian Air Force, Colonel Yurii Ihnat, went so far as to warn that Russia may use the upcoming G20 summit in Indonesia as a pretext to attack Ukraine. Ihnat pointed out that Russia has a history of employing "provocations around such days."
Russia has three hypersonic weapons in its arsenal – the Avangard, the Kinzhal, and the Tsirkon. The Kinzhal or Dagger missile has been its weapon of choice in combat and deterrence against its western rivals.
Russia has reportedly sent MiG-31s armed with Kinzhals to Belarus in the past two months.
On October 16, 2022, six Russian MiG-31K combat aircraft armed with Kinzhal missiles were spotted over Minsk. Four days later, on October 20, 2022, one MiG-31K armed with Kinzhal reportedly took off from Machulyshchi air base in Belarus.
At the onset of November, the UK Ministry of Defense (MoD) tweeted that MiG-31 Foxhounds were almost certainly deployed to Belarus and were armed with the "Killjoy" hypersonic missiles.
Killjoy is a NATO codename for the Kinzhal missile that can reportedly attain a speed of Mach 12 in flight. You can read our analysis of the deployment here.
The MiG-31K and Kinzhal missile systems make up the most lethal and effective combination of conventional weaponry in the Russian arsenal. Even the best-defended targets in Europe and the UK are at risk due to their deployment in Belarus.
Russia has ensured that the West is aware of these 'hypersonic deployments' by ditching secrecy.
It has potentially been trying to send a message of deterrence to the West by flying MiG-31Ks equipped with a Kinzhal missile over cities during the day and allowing Western satellites to get a clear look at what may be the next Russian step.
On their part, top US defense officials claim that since the start of the conflict, Russian forces have launched "multiple" hypersonic missiles into Ukraine. In March, a Pentagon defense official said Russia had used 10 to 12 missiles to attack Ukraine.
In addition to being able to fly at a speed of 3,800 mph or more than five times the speed of sound, hypersonic missiles can also take complex trajectories. No defense system in Ukraine can intercept hypersonic missiles, giving Russia an added advantage.
Order of additional Tsirkon missiles that a mobile launcher can launch comes when Ukrainian and Western intelligence officials have claimed that Moscow has exhausted most of its modern, cutting-edge missiles. The intelligence officials maintain that this shortfall is why they have turned to Iran for help with kamikaze drones and ballistic missiles.
Contact the author at sakshi.tiwari9555 at gmail.com