On November 10, the Russian Ministry of Defense published a video showing Orlan-10 drones in combat during what it refers to as a "special military operation."
The ministry disclosed that the country is employing Orlan-10 unmanned aerial vehicles to transmit SMS messages to the servicemen of the Ukrainian Armed Forces, urging them to surrender.
The drone has already proven instrumental to the Russian military in intelligence collection capabilities. Furthermore, this unmanned aerial vehicle is believed to be the backbone of Russia's drone inventory for surveillance and reconnaissance missions. 
With the release of fresh footage, the ministry provided in-depth details about the Orlan-10 drone's capabilities. According to the ministry, the drone can perform radio reconnaissance, intercept enemy conversations, track Ukrainian soldiers' positions, and send SMS messages asking them to surrender. 
1/ #Ukraina #UkraineRussianWar

Russian MoD Propaganda

One 'birdie' for various targets: What Orlan-10 UAV crews are tasked to do within special military operation pic.twitter.com/tzUTpLzrVh

— David Kime (@CyberRealms1) November 10, 2022
The ministry also emphasized that high-quality intelligence data can be collected from various sources. If radio signals are detected or conversations are intercepted, a drone equipped with camera equipment can be dispatched to the location for picture and videography documentation and identification of enemy facilities.
The identified coordinates of military facilities, firing positions, and workforce strongpoints are then transmitted to artillery units assigned to carry out strikes. Recent footage shows Orlan-10's evolving capabilities and suggests that Russia aims to engage in psychological warfare. 
The Orlan-10, equipped with cameras and other sensors, commenced operation in 2010; in 2020, it received a new upgrade that included a laser designator. The drone's modular design enables payloads to be swapped to make room for new devices. 
The drone is one of the most visible unmanned aerial vehicle on the battlefield from the Russian side. However, Russia has lost several of these drones in the ongoing conflict.
On November 9, a Russian Orlan-10 unmanned aerial vehicle was downed by Ukrainian paratroopers in the Donetsk region.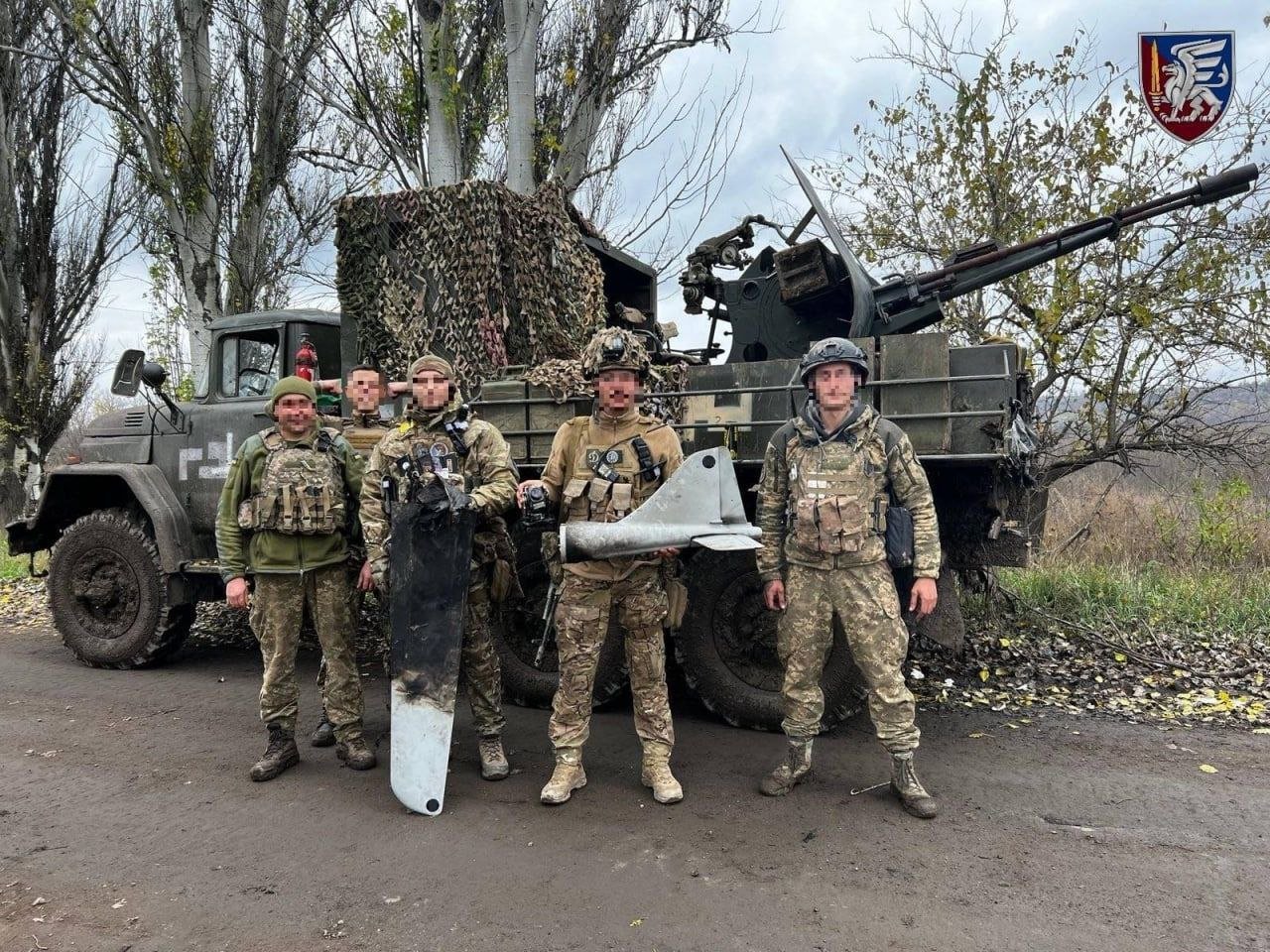 "In one of the areas of combat operations, mobile battle groups of the 81st separate airmobile brigade of the Ukrainian Air Assault Forces downed a Russian Orlan-10 unmanned aerial vehicle," said the Air Assault Troops of the Armed Forces of Ukraine on Telegram. 
Russia has lost 92 Orlan-10 surveillance UAVs and three Orlan-10 jamming UAVs, according to Oryxspioenkop, an open-source intelligence defense analysis website and warfare study group, which documented this information based on visual evidence. 
Orlan-10 Drones 
Moscow often deployed their drones in tandem with heavy weapons to quickly suppress a barrage of artillery fire. Orlan-10s are well-suited for such missions and are widely used with Russian long-range artillery.
The drone has also been employed for surveillance in Syria, Armenia, and Ukraine. The Orlan-10 is a small aircraft with a ten-foot wingspan that can cruise at 80 mph for up to 18 hours. 
It is claimed that the Orlan-10 is wholly produced in Russia. However, Ukrainian forces captured one in 2016, and after a careful examination, Kyiv found that many of the drone's communications and guidance system components were sourced from American firms.  
Besides this, a video released a few months after the ongoing war began showed a captured Orlan-10 being disassembled, exposing that the payload compartment contained an off-the-shelf Canon consumer camera. 
The UAV has a modular design with a high-wing shape, and its tail portion consists of a tailplane and a vertical stabilizer. The drone is released with a collapsible catapult and retrieved with a parachute landing mechanism.
It is equipped with a gyro-stabilized camera pod that is mounted under the fuselage and holds a daytime camera, a thermal imaging camera, a video camera, and a radio transmitter. The cameras offer 3D mapping, monitoring, real-time intelligence, and aerial surveillance of ground-based targets.
The drone has electronic warfare capabilities and can distinguish between information transmission channels used by allies and enemies. It can set up areas for cellular jamming and deploy interference transmitters.
The Orlan-10 can be controlled remotely via its related ground control station, housed atop the MP32M1 command and control vehicle. The ground section, produced by the Russian state-owned Roselectronika, can manage up to four aircraft simultaneously.
The UAV can fly in all types of weather at a maximum height of five kilometers over rough terrain. It can function at temperatures between -30°C and 40°C and endure winds of up to 10 m/s.