Russia is boosting its anti-satellite capabilities as space becomes increasingly important for military operations. Moscow is currently constructing an advanced laser system called Kalina at a Russian space facility designed to blind enemy satellites, as per reports.
Russia creating a trailblazing laser system that'll blind enemy satellites. The 'Kalina' will damage satellite sensors with extremely bright laser pulses. Cameras of modern imaging satellites shut when a blinding light source is detected. pic.twitter.com/jXsK8EWIjN

— Hindustan Times (@htTweets) July 10, 2022
The Space Review report first revealed this system's existence by citing recent satellite images. The platform overall examined available satellite imagery, documents from Russian industrial contractors, and financial records. 
The Krona space facility, located close to Zelenchukskaya in far-southwestern Russia, is where the construction of this system is taking place. This space facility is already known for housing the massive RATAN-600 radio telescope.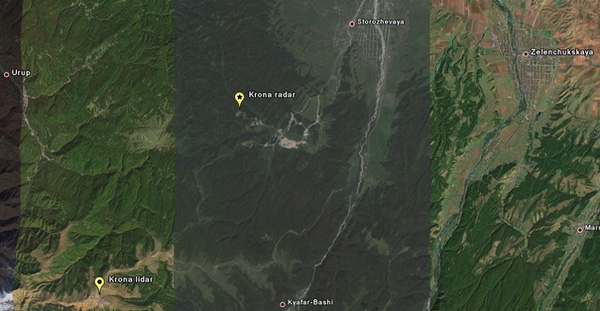 The report outlined the development of a Kalina project, which was mentioned in the financial documentation as a laser system. This system is intended for "electro-optical warfare" that can permanently blind hostile satellites by beaming laser pulses too intense to damage optical sensors. 
This stands out as being very different from other lasers, referred to as "dazzlers," which are only intended to blind optics systems temporarily, according to Space.com. Despite being initiated in 2011, the project encountered numerous delays. 
The latest report revealed that Kalina is currently being built at an existing space surveillance facility run by the Russian Ministry of Defense. This facility is home to lidar ("light detection and ranging") and radar systems that are used to locate targets for space telescopes.
China's Bullet Trains Could Accelerate Further; Scientists Say New Radars Can Detect Wind Speed Variation & Boost High-Speed Network
According to Russian patent and procurement documents, the Kalina laser system has a separate tracking system with adaptive optics to help it better minimize atmospheric disturbance.
The laser itself also has a transmit-receive system to measure laser light reflected at it from its target so that it can more accurately aim directly at the optical systems on its target object, the report said.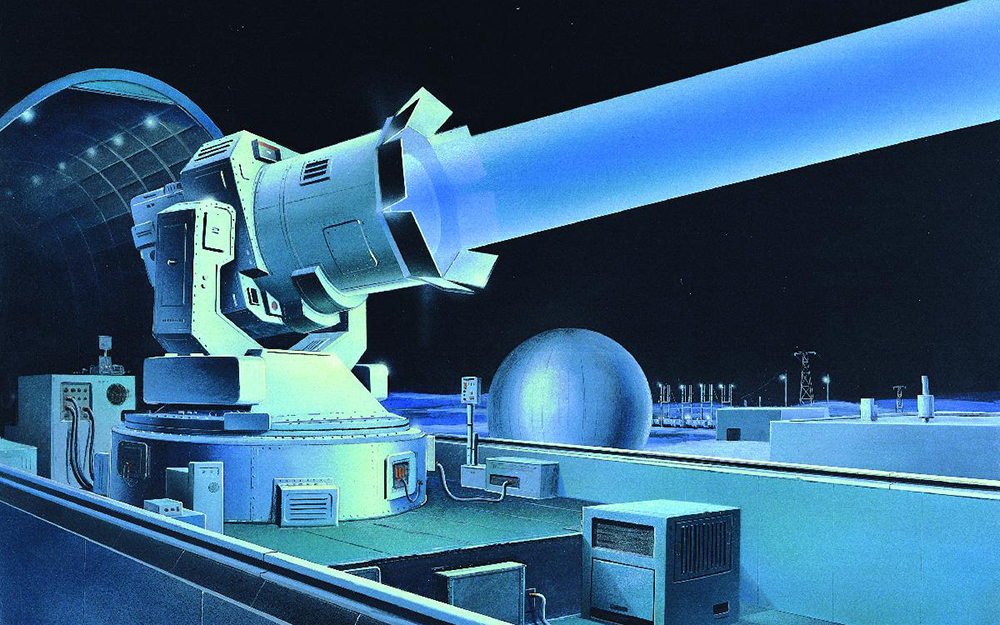 The report noted that Russia is developing three laser dazzlers to be used against satellites, Kalina being one of them. Since 2001, an airborne system, Sokol-Eshelon, has been developing, but its current status is unclear.  
Another system, Peresvet (internally known as Stuzha-RN or 14Ts034), can be co-deployed with mobile ICBM units. This truck-mounted laser system stops foreign reconnaissance satellites from tracking their movements. 
Besides these three, Zadira, a new Russian laser system to combat drones, has also made news due to its deployment in the Russia-Ukraine war. 
The deputy prime minister of Russia, Yury Borisov, recently claimed that Moscow had deployed its "state-of-the-art" laser weapon system, "Peresvet," to fight drones. He added that the nation has also deployed a more potent laser weapon known as Zadira for the same role.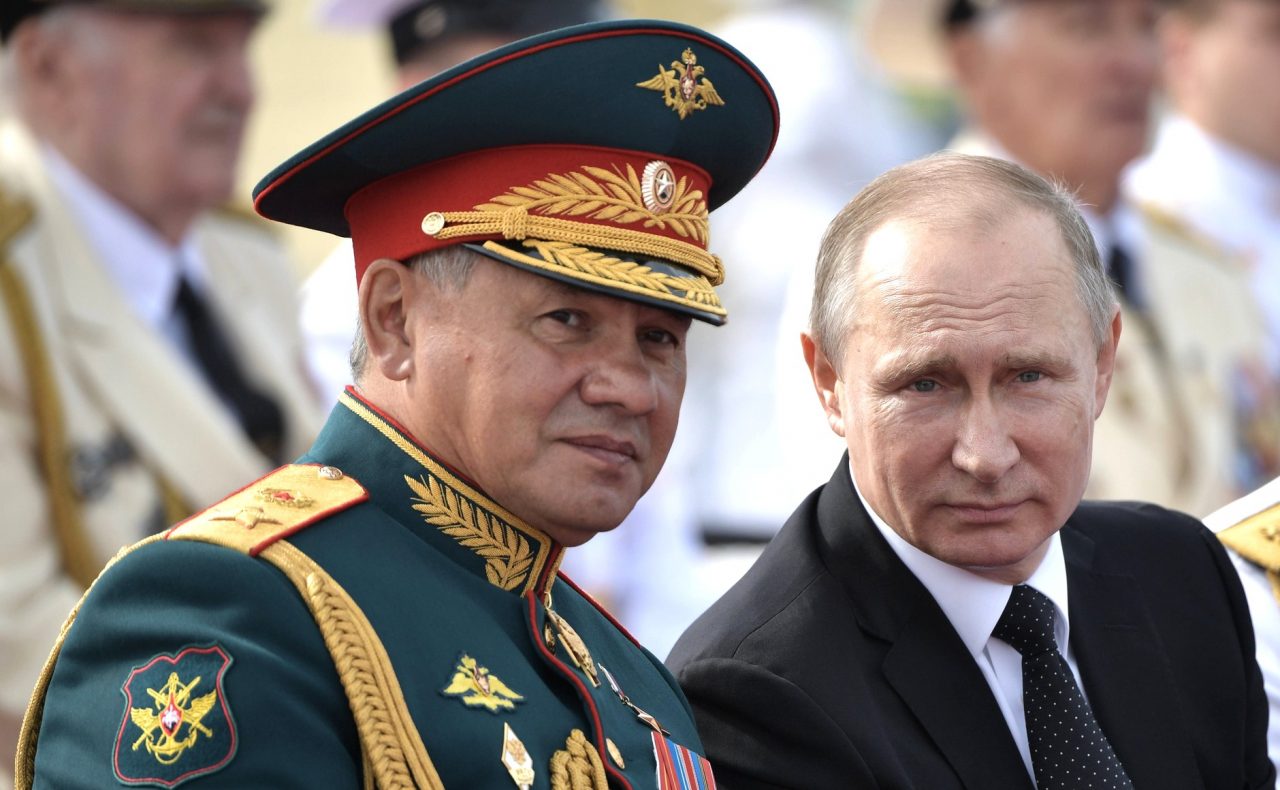 Russia's Growing Anti-Satellite Capabilities
The development of this laser is in line with a rising trend in anti-satellite activity. General David D Thompson, vice chief of space operations for the United States Space Force, told The Washington Post in 2021 that American satellites are under attack "every single day" and that the United States is "really at a point now where there's a whole host of ways that our space systems can be threatened." 
Chinese Scholar's Call For 'Technological Excellence' – Lesson For India In Defence Self-Reliance, Economic & Industrial Development
According to The Washington Post, this "shadow war in space" is already in progress. In a post from May 2022, Elon Musk claimed that Russia had stepped up its efforts to obstruct and jam the signals from SpaceX's Starlink internet satellites.
Following Russia's invasion of Ukraine, SpaceX launched many Starlink terminals to Ukraine to restore communication networks and offer emergency internet services in the country. 
Russia was allegedly jamming GPS satellites simultaneously, interfering with radio transmissions to and from spacecraft, and disrupting navigational aids used by the US military and others.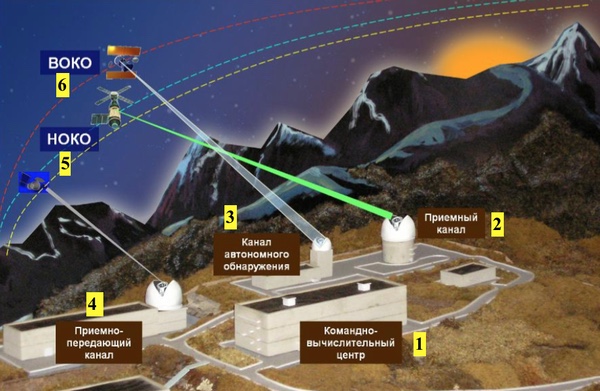 In November 2021, Russia executed an ASAT test successfully. The Nudol missile used in the test has previously undergone several tests without a hit-to-kill mission. 
US Rep. Jim Cooper (D-Tenn.) noted at the 2021 Reagan National Defense Forum that the country had made attempts "several times in recent years and failed, so it was predictable that they would keep trying until they scored a hit." 
According to the expert, the hit-to-kill demonstration suggests that Russia may have mastered its ASAT missile. Russian military leaders who have studied NATO and US military campaigns point out that the US way of war has wholly depended on high-precision aerospace weapons backed by satellite-enabled data.
Most Russian analysts show a severe aversion to the technological superiority the United States and its allies enjoyed. They contend that as a result, Russia cannot help but exploit the reliance of American and NATO forces on space-based assets during a crisis.