As India pushes its 'Aatmanirbharta' (self-reliance) drive for indigenizing defense manufacturing, a Chinese scholar's appeal to focus on technological excellence to maintain a global edge serves as a valuable lesson for India.
China's Bullet Trains Could Accelerate Further; Scientists Say New Radars Can Detect Wind Speed Variation & Boost High-Speed Network
From a third-world nation to becoming technologically, economically, and militarily strong, second only to the United States (US) was attained by prioritizing economic, industrial, and technological development before military modernization. India, which still struggles with making its weapons, can take a leaf out of China's book.
Leading China expert Tuvia Gering quotes Professor Song Jin of the Chinese Academy of Social Sciences (CASS), also a director of the state-run Development Research Center (DRC), calling for investing in education, health science and technology, innovation, research and development (R&D) and skills development.
Jin says these have resultant benefits on equitable economic development, industrial and supply chain resilience, better public health care, and military advancement – ostensibly all the problems faced by India.
While initially touching upon the economic and demographic fallouts of China's aging population and how they can be tackled by "long-term economic growth" and "innovation," Song's subsequent recommendations about "training talent" with an emphasis on scientific research and development offer a cue to India.
"More emphasis should be placed on talent training and attraction in strategic fields so that China can continue to lead the global development landscape in the future. This allows a country to stay competitive internationally in sci-tech innovation, R&D applications, high-end control of industrial chains, global governance capabilities, military conflicts, and other areas that contribute to long-term national development," Song said.
India needs a massive skills development program by educating the average roadside mechanic or the ship-breaking yard welder and pushing the economy to become manufacturing-oriented.
Advanced industrialization creates hundreds and thousands of jobs, giving the usual engineering graduate holding completely unconnected MBA degrees and staring at existential crises a purpose.
Phenomenally Fast! 6 Times Faster Than U.S, China Acquiring State-Of-Art Weapons At Breakneck Speed – Top US Official
Doing it under the aegis of a more extensive formal R&D policy, itself integrated with an industrial and higher technical education policy, also spurs innovation. The reawakened ex-MBA aspirant engineer might invent something ground-breaking with their tinkering.
If it has military applications, we can go hush-hush and do what needs to be done. That India spends a paltry 0.7% of its GDP on R&D compared to China's 14.2% tells us why we are where we are.
Further encompassing even your friendly neighborhood Micro Small Medium Enterprise (MSME) into this scheme of things spurs aggregate demand, whose laggard state is the very bane in kick-starting economic activity and investment.
The additional tax revenue from newly employed persons and MSMEs gives the government an even greater fiscal space for more capital investments.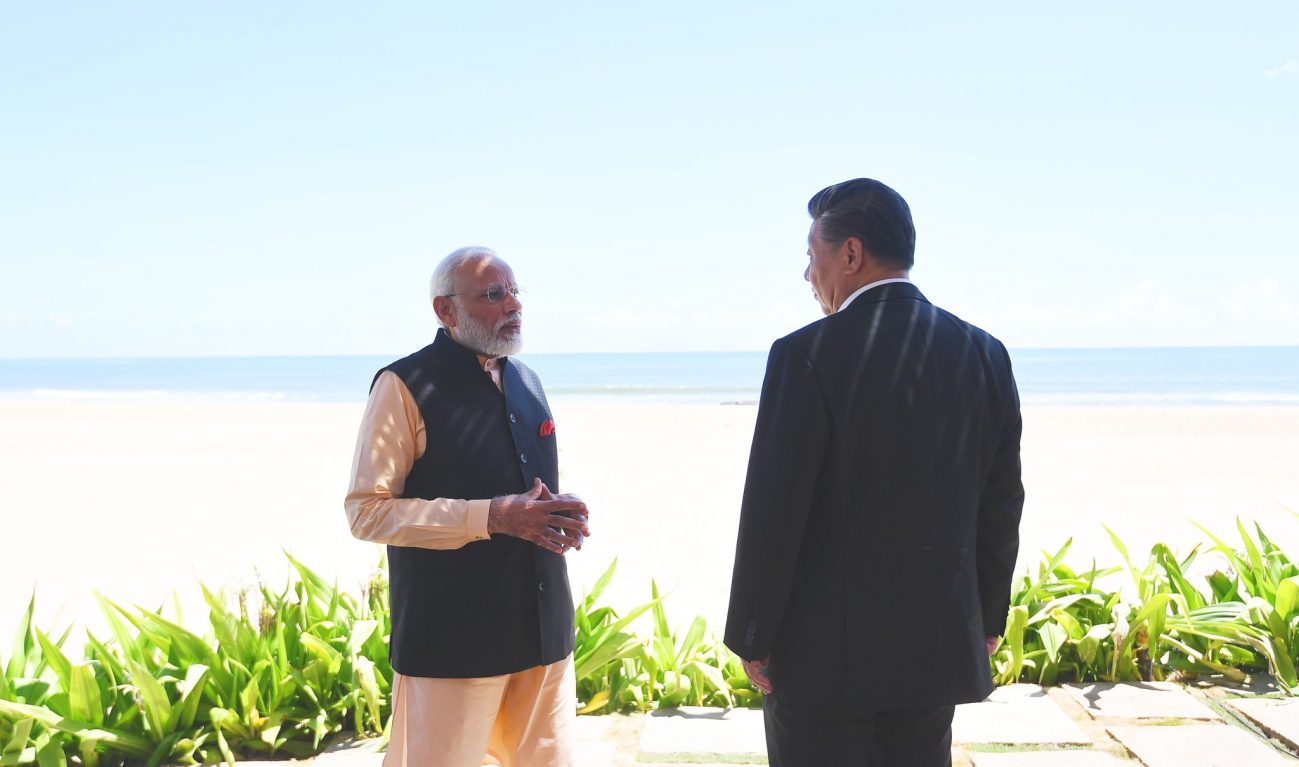 And with brute money power comes solid alliances that don't want to break ties with you.
Except for Japan, Australia, and the United Kingdom, every country has resisted Washington's pressure to isolate Beijing, given their deep economic relations with the Communist government. Song terms this "comprehensive national power" that can be achieved by employing the scientific and economic policies listed above.
CNP is thrown around casually by Indian strategists without actually pushing for related policies that boost national industry, like asking the Indian military to be tolerant of relatively inferior homegrown weapons.
The massive ecosystem of suppliers and component manufacturers behind that failed tank or a fighter jet drove the Chinese economy after Deng Xiaoping's liberalization, as their military took a backseat to the nation's economic development.
In India, the effort has been inspired by a pandemic and its resultant supply chain disruptions and economic vagaries, reflected in the government banning defense imports. What should have been a long-running project with participation from all concerned entities is a unique one-off effort that still misses the link between becoming an advanced industrialized nation and defense self-reliance.
If warships, hypersonic missiles, and jet engines are just another set of machines, India should become proficient in making machines before making ones used in war. Manufacturing capital goods – or goods that go in to produce other goods – constitutes a measly 1% of India's exports.
China, meanwhile, is not only the world's largest mechanized and electrical products manufacturer; it accounts for 58-60% of India's overall trade deficit in capital goods.
In July last year, the added value of high-tech manufacturing in China posted a year-on-year rise of 18%, with products like NEVs, industrial robots, integrated circuits, and microcomputers dominating the landscape. One doesn't need to be an engineer or a military man to know these devices make and go into weapons too.
Song recommends creating an atmosphere that draws overseas Chinese scientific talent back to the country – not that it hasn't already been happening.
A formal all-hands-on-deck R&D policy that includes stakeholders from the Department of Science and Technology (DST), ministries of commerce, heavy industries, finance, the armed forces, academia and defense, space and atomic scientists will spur 'Swades' awakenings in nearly every NRI.
Song seems to envision something similar when she says, "China should prioritize cultivating a pool of cutting-edge talents in science and technology. It should effectively guide high-caliber talents among the overseas Chinese population to repatriate and should work to attract top international talent to work in the Chinese market."