After making Iranian kamikaze drones like Shahed-136 the cornerstone of its military strikes against Ukraine, the Russian stocks of UAVs are now running low, according to British intelligence.
According to the latest update from the British Defense Intelligence, no Russian Unmanned Aerial Vehicles (UAV) strikes have been publicly reported since around November 17, 2022.
British Intelligence said that Moscow has likely almost exhausted its current stock and would potentially seek a resupply.
The news comes amid an intensified Russian military strike on Ukrainian energy and power infrastructure amid an approaching winter. It has also been reported that Russia is acquiring Iranian ballistic missiles as its stockpiles of missiles are running low, according to western media reports.
The British intelligence follows media reports that hinted at Russia's possible manufacturing of Iran-origin drones. The Washington Post recently reported that Russia and Iran had quietly agreed to allow the manufacturing of Iranian drones in Russia.
The two countries allegedly finalized the agreement during a meeting in Iran in early November and are believed to be moving quickly to transfer designs and crucial parts that could enable production to start in a few months.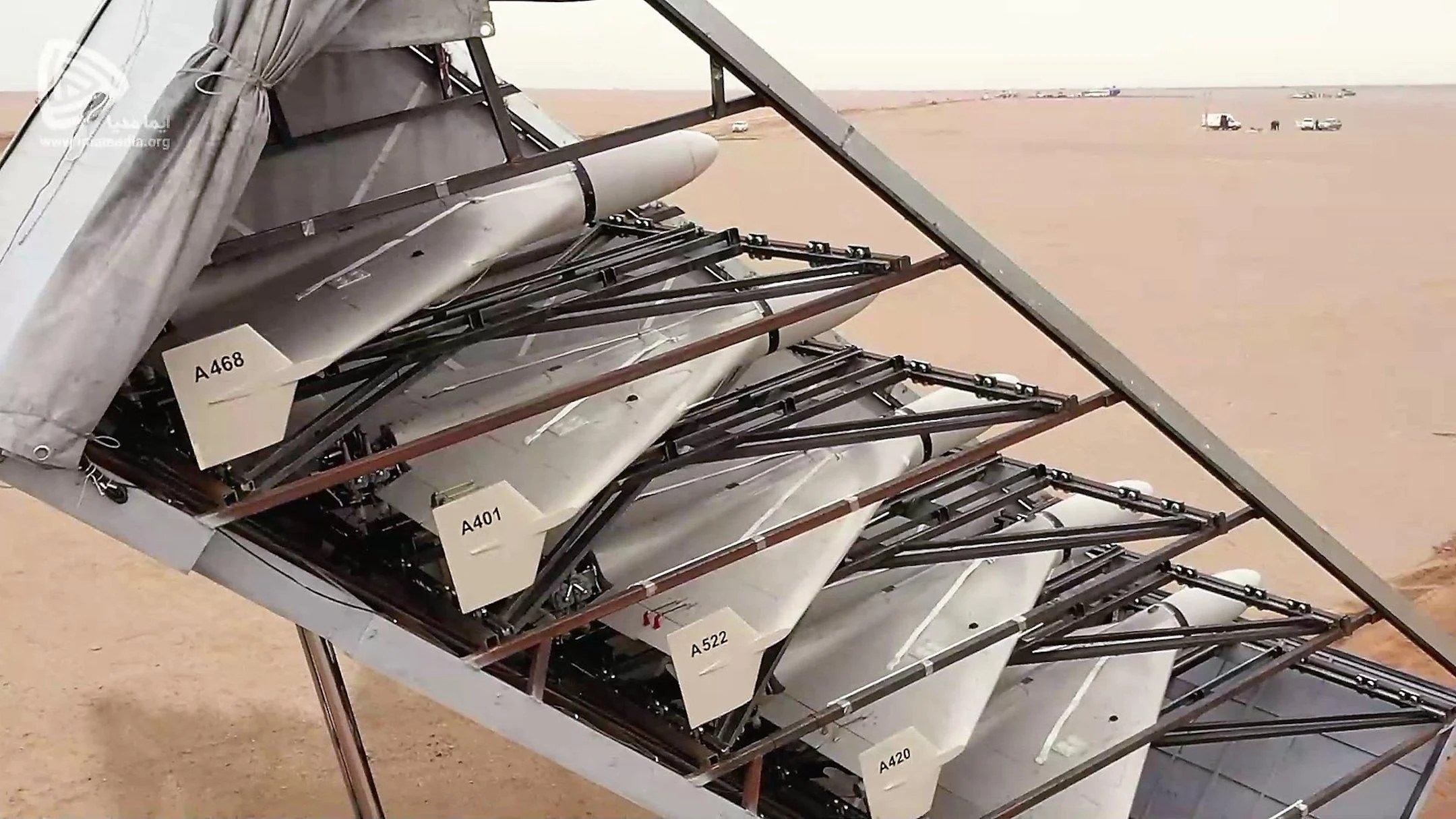 Starting in September, Russia has allegedly launched hundreds of Iranian-manufactured Unmanned Aerial Vehicles (UAVs) like the expendable Shahed-136 kamikaze drones.
According to reports, the Iranian drones in the Russian arsenal include loitering munitions or suicide drones and the traditional reusable armed systems.
Russia is likely running out of Iranian drones and will seek fresh supply. Moscow can probably "procure UAVs from overseas more rapidly than it can manufacture new cruise missiles domestically," said the UK Intelligence report.
While the first use of Iranian drones was recorded in September, Ukraine claimed earlier this month that it has evidence that Russia has used at least some Iranian drones since the invasion was launched in February 2022.
EurAsian Times could not independently verify these claims.
The unprecedented use of these drones to attack Ukraine's cities and urban infrastructure triggered an expedited delivery of western defense systems to Ukraine. The NATO-supplied Kyiv is now better equipped to fend off Russian aerial attacks that refuse to recede despite the region's onset of a harsh winter.
Iranian Drones Are Vital For Russia
It has been widely reported that Russia has exhausted its stockpile of advanced, precision strike missiles, due to which it has had to turn to cheap Iranian drones.
A Ukrainian Main Intelligence Directorate representative said that the Russian troops used almost 80% of their missiles and only had 120 Iskander ballistic missiles remaining in their arsenal.
In late October, Kyrylo Budanov, Chief of Ukraine's Defense Intelligence Directorate, said Russia was purchasing drones from Iran in large numbers since its missile inventories were "nearly exhausted."
At the time, Budanov informed the media that just 13% of Iskander missiles, 43% of Kalibr-PL and Kalibr-NK missiles, and 45% of Kh-101 and Kh-555 missiles were operational.
The Intel Chief told Pravda that Russia was compelled to deploy Iranian drones because it lacked missiles and couldn't effectively and accurately fire them.
He also stated that a one-time batch delivery from Iran was about 300 units, and almost 330 had been delivered by the end of October to be used against Ukraine.
According to recent Ukrainian estimates, Russia has purchased several hundred drones from Iran and used at least 400 to attack Ukraine. On its part, Iran has officially acknowledged that it was supplying drones to Russia to assist its military operations against Ukraine.
With Ukraine retaking some of the territories, Moscow has switched to a strategy of relentless air assaults on Ukrainian cities. It uses a combination of cruise missiles and self-detonating drones packed with explosives to knock out electricity and running water. Russian officials have categorically stated that they treat civilian infrastructure as military targets.
If an agreement indeed has been signed by the two sides to allow the manufacturing of these drones in Russia, it will help fill a significant gap created by the scarcity of precision-guided missiles. With Kherson now taken back by Ukraine, the fighting in the DPR and LPR is only set to get more intense.
Contact the author at sakshi.tiwari9555 (at) gmail.com