Russia's strategic objectives in its ongoing military campaign in Ukraine have been achieved, according to a Chinese expert who believes that the West has exaggerated Russia's strategic ambitions.
Lu Xiang, a research fellow at the Chinese Academy of Social Sciences, said that while Russia has managed to achieve its strategic targets in Ukraine, Kyiv's forces, on the other hand, have no independent capability to defend themselves, as they are hundred percent dependent on the West.
"The truth is, Russia's strategic targets have been achieved," Lu told the Global Times. "Russia has established a stable front east of the Dnieper River, and they can launch counterstrike and small-scale attacks westward."
As for the Ukrainian armed forces, Lu said that they have "no independent defense capability at all" and are "100 percent reliant on assistance from the US and NATO."
According to Lu, the West has exaggerated Russia's strategic ambitions too much, which is why they keep saying that Russia is failing to achieve its goals in Ukraine.
The real question is, what is Russia's desired endgame in Ukraine? Since the onset of the Russian invasion of Ukraine in February last year, Moscow has refrained from clearly outlining the objectives of its 'special military operation.'
What Are Russia's Strategic Objectives In Ukraine?
As Russian troops launched their assault on Ukraine on February 24, Russian President Vladimir Putin said in a televised speech that the goal of the special military operation is to protect people subjected to bullying and genocide.
However, to protect those "people," the Russian President said that the Russian military campaign would seek "demilitarization and denazification of Ukraine."
The Russian military launched a massive multi-pronged attack on Ukraine, with ground forces entering the restive Donetsk and Luhansk regions in the east, the Kherson region in the south from Crimea, and even marching toward Kyiv from Belarus in the north.
After months of fighting, Russians quickly captured Kherson and took control of some northeastern parts of the Kharkiv region.
However, the northern offensive faltered because of the successful resistance by Ukrainian forces, who, with the help of Western-supplied anti-tank guided munitions (ATGMs) and Turkish-made Bayraktar drones, destroyed several Russian several armored columns and troops marching toward the capital Kyiv.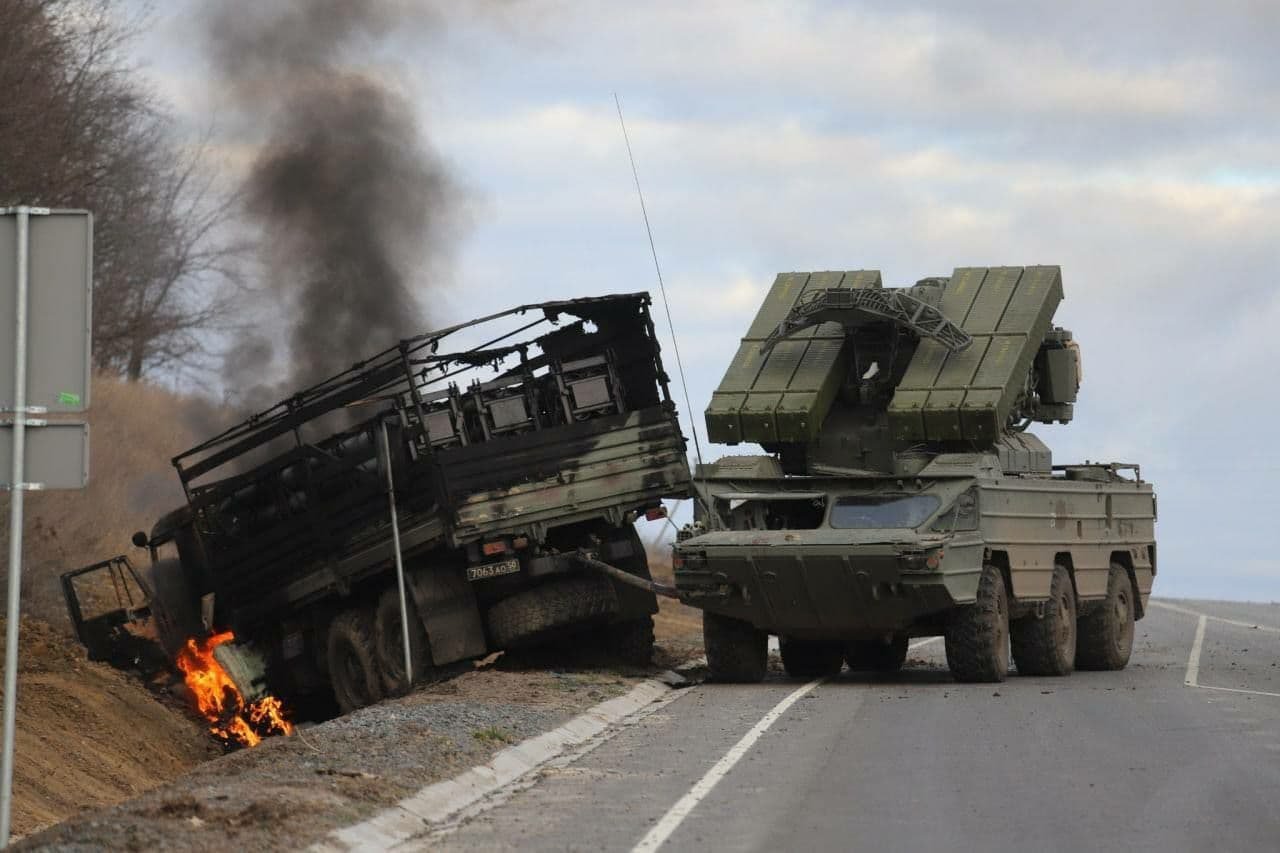 The capture of Kyiv would have brought swift success to the Russian special military operation in Ukraine, allowing Moscow to install a friendly government in Kyiv and project it as the desired "demilitarization and denazification of Ukraine."
Meanwhile, intense fighting was ongoing in the port city of Mariupol, which the Russians managed to bring under full control by May 2022. After failing to capture Kyiv, Russia shifted its focus to the eastern Donbas region, which became the center of heavy fighting by April.
In particular, the Russians focused their military campaign mainly on the cities of Severodonetsk and Lysychansk in the Luhansk Oblast, which would grant them almost complete control of the Luhansk region. By July 3, 2022, the Russian forces drove out all the Ukrainian troops from both cities.
It is important to note here that shortly before Russian forces established complete control over the Luhansk region, President Putin said on June 29, 2022, that the "overall goal" of Russia's military operation in Ukraine is "to liberate Donbas, protect its people and create conditions that will guarantee Russia's security."
Ever since, the Russian forces seem to have made capturing Donetsk Oblast their sole focus, which, if successful, would bring the entire Donbas region under Russian occupation, thereby achieving Moscow's objective of liberating the Donbas republics.
So, there may have been a clear shift in Russian priorities in Ukraine because, since September, Russia has been on a losing streak almost everywhere outside the Donbas region.
First, Russians hastily withdrew from Kharkiv in mid-September, abandoning much of their military equipment after a successful Ukrainian northern counter-offensive. It even drove out the Russian forces from Bilohorivka, a village near Lysychansk in Luhansk Oblast, occupied by the Russian troops only two months earlier.
Kharkiv region. Armored vehicles were left behind by russian troops during the retreat. #WarInUkraine #War #Ukraine #russiaisaterrorisstate #Україна pic.twitter.com/S3fqDJJMqw

— Veselij Soldat (@VeselijSoldat) September 15, 2022
Since then, Ukrainian forces have continued pushing the Russian lines further back while Russian forces are trying to reverse Ukraine's regional gains.
After that, the Russian troops also withdrew from the right (western) bank of the Dnipro River in Kherson Oblast to the left (eastern) bank. Meanwhile, the Russian military has been making steady gains in Bakhmut, Avdeevka, and the western Donetsk region.
Bakhmut has been an essential target for Russia's armed forces, as taking Bakhmut would rupture Ukraine's supply lines and open a route for Russian troops to move further toward Kramatorsk and Sloviansk, the last two Ukrainian-held major cities in Donetsk.
Overall, it would seem that Russians have managed to reorient their posture in east and southeast Ukraine, aimed at defending the left bank of the Dnieper in the Kherson region while continuing to advance further in the Donetsk region.
Currently, Russia occupies territories in Donetsk, Luhansk, Kherson, and Zaporizhzhia Oblasts in Eastern Ukraine, without complete control of any of the four Oblasts.
Also, the Russian-installed officials in these regions held referendums that resulted in favor of joining the Russian Federation.
On September 30, Russian president Vladimir Putin announced the annexation of Donetsk, Kherson, Luhansk, and Zaporizhzhia oblasts of Ukraine in an address to both houses of the Russian parliament.
So, considering the latest remarks by Lu Xiang, and the annexation of Donetsk, Kherson, Luhansk, and Zaporizhzhia oblasts of Ukraine by the Russian Federation, it appears that Moscow's "strategic targets" are limited to occupying these four Oblasts completely.
Also, as stated by Lu, Russia has established a front in the east of the Dnipro River completely in Kherson Oblast and partially in Zaporizhzhia Oblast. Whether that front is "stable" or not is debatable. However, based on reports from the Kherson region, Russian forces seem well entrenched on the eastern bank of the Dnipro River.
For instance, in November, Major General Dmytro Marchenko of the Ukrainian Armed Forces told BBC that it would be much harder to concentrate enough force to break the Russian line and mount an assault across the Dnipro under the Russian guns.
Russia Focussed On Donetsk Oblast
As stated earlier, Russia does not entirely occupy any of the four oblasts officially incorporated in September, and military hostilities are still ongoing in Donetsk, Luhansk, Kherson, and Zaporizhzhia Oblasts.
Currently, the Russian military seems to be focussing most of its resources on capturing Donetsk Oblast by conducting offensive operations in the direction of Bakhmut, Avdeevka, and the western Donetsk region.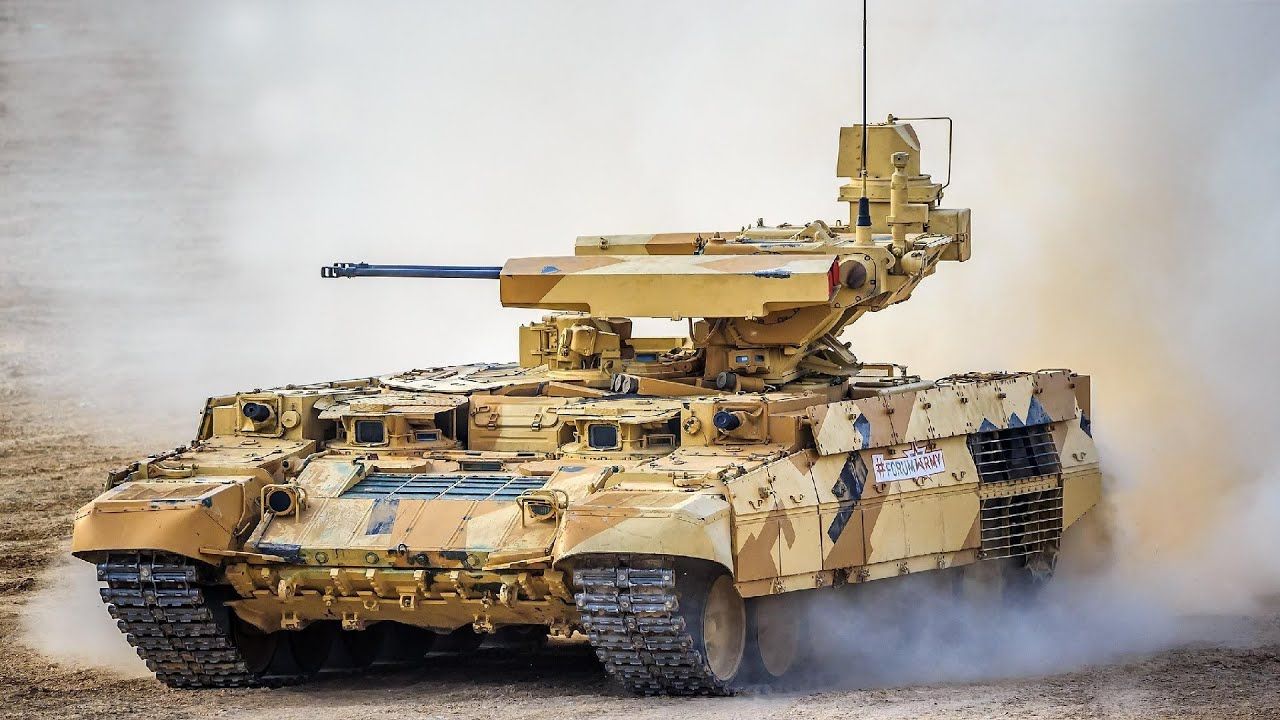 Reports based on videos from the Bakhmut region suggest that the Russian military has deployed some of its most elite units to this region operating in smaller formations and trying to engage in close-combat battles with the Ukrainian forces.
Russians do not want to risk their heavy equipment in the current weather conditions, which could make it easier for Ukrainian forces to target it. Therefore they have chosen not to engage in more traditional mechanized maneuver warfare tactics.
The Russian forces appear to have made significant tactical advances in the Bakhmut area on the back of their current tactics. These could soon become operational gains if Ukraine withdraws its forces from Bakhmut.
#Russian?? forces shows their advance thorward #Bakhmut city with pictures from #Opytne.

S1?48.562280, 38.013814
S2?48.560103, 38.015682
S3?48.560505, 38.014912
S4?48.559362, 38.016138#geolocation@GeoConfirmed @JulianRoepcke @GeromanAT @WarMonitorshttps://t.co/8ezOaT6clJ pic.twitter.com/KxYiGFzfI3

— chris__759 (@chris__759) February 6, 2023
Ukraine has barred aid groups from operating in Bakhmut starting from February 20, which reports suggest could be a prelude to a withdrawal from the region, based on hints from multiple local Ukrainian commanders that a departure from Bakhmut is imminent.
The chief of Wagner Group, Yevgeny Prigozhin, claimed that Wagner Group forces captured Krasna Hora on February 12, which lies 4 kilometers north of Bakhmut. Prigozhin's Telegram account posted images and videos of Wagner mercenary forces posing in Krasna Hora to substantiate his claims.
?Wagner mercenaries captured Krasna Hora in #Donetsk Oblast, confirming yesterday's reports. #UkraineRussiaWar pic.twitter.com/AZvSNTrTzk

— MilitaryLand.net (@Militarylandnet) February 12, 2023
Also, Russian sources have been sharing a video of the 132nd Motor Rifle Division of the 1st Army Corps taking control of Ukrainian trenches located 10-12 kilometers north of Avdeevka.
Occupation of the positions of the Armed Forces of Ukraine:
Novobakhmutovka,
February 2023??? pic.twitter.com/o2eZ1PaGQy

— KobaMetalfan (@KobaMetalfan) February 13, 2023
In the western Donetsk region, Russian forces have been carrying out attacks in the east of Vuhledar, as previously covered by EurAsian Times.
Apart from that, Russian forces have also been conducting ground attacks in the Luhansk region as part of an effort to reverse Ukrainian gains made in the region since mid-September last year and regain full control of Luhansk Oblast.