In a significant boost to the 'Make in India' initiative, India's private industry player TATA signed multiple big-ticket deals last year for manufacturing western military equipment, including Airbus C-295 military transport aircraft and wings for Lockheed Martin's F-16 fighter jet.
Now, India is looking for a more advanced and specific requirement for its military — fighter jet engines for its Advanced Medium Combat Aircraft (AMCA) combat aircraft.
Indian lawmakers and policymakers have emphasized that the ability to develop these engines locally will be the most significant impetus for the country's self-reliance policy.
To that end, the country has been searching for partners to develop an engine that provides a 110 kilonewton (kN) thrust and could be used to power India's indigenous AMCA and twin-deck fighter, both currently in the early stages of development.
Only a few countries have the technology to develop an indigenous fighter jet engine. Two of these, the United States and the United Kingdom, are aggressively competing against one another to co-develop a fighter engine with India for India.
This follows an eventful 2022 that saw an Indian firm, TATA Advanced Systems (TASL), being chosen by India to partner with Airbus to produce the military transport aircraft C-295 locally.
Around 96% of the work will now be completed in the Indian factory, and the supply of the 'Made in India' aircraft will be finished between 2026 and 2031.
Indian industry's association with US-based defense manufacturers has also seen an upward trajectory. The wings of virtually every F-16 made are now being produced by the TATA-Lockheed joint venture, with production expected to mount as Lockheed announces that it will multiply the manufacturing of F-16s.
Not just that, previous reports indicated that Lockheed Martin and TATA had also entered talks for local production of the iconic Sikorsky SR-76 helicopters. A decision on this particular idea is yet to be taken by the two sides.
The deals signed last year and a constant push by the Narendra Modi government for 'Atmanirbhar Bharat' (self-reliance) and 'Make in India' schemes may have encouraged the US and the UK to push their respective engine development offers to India.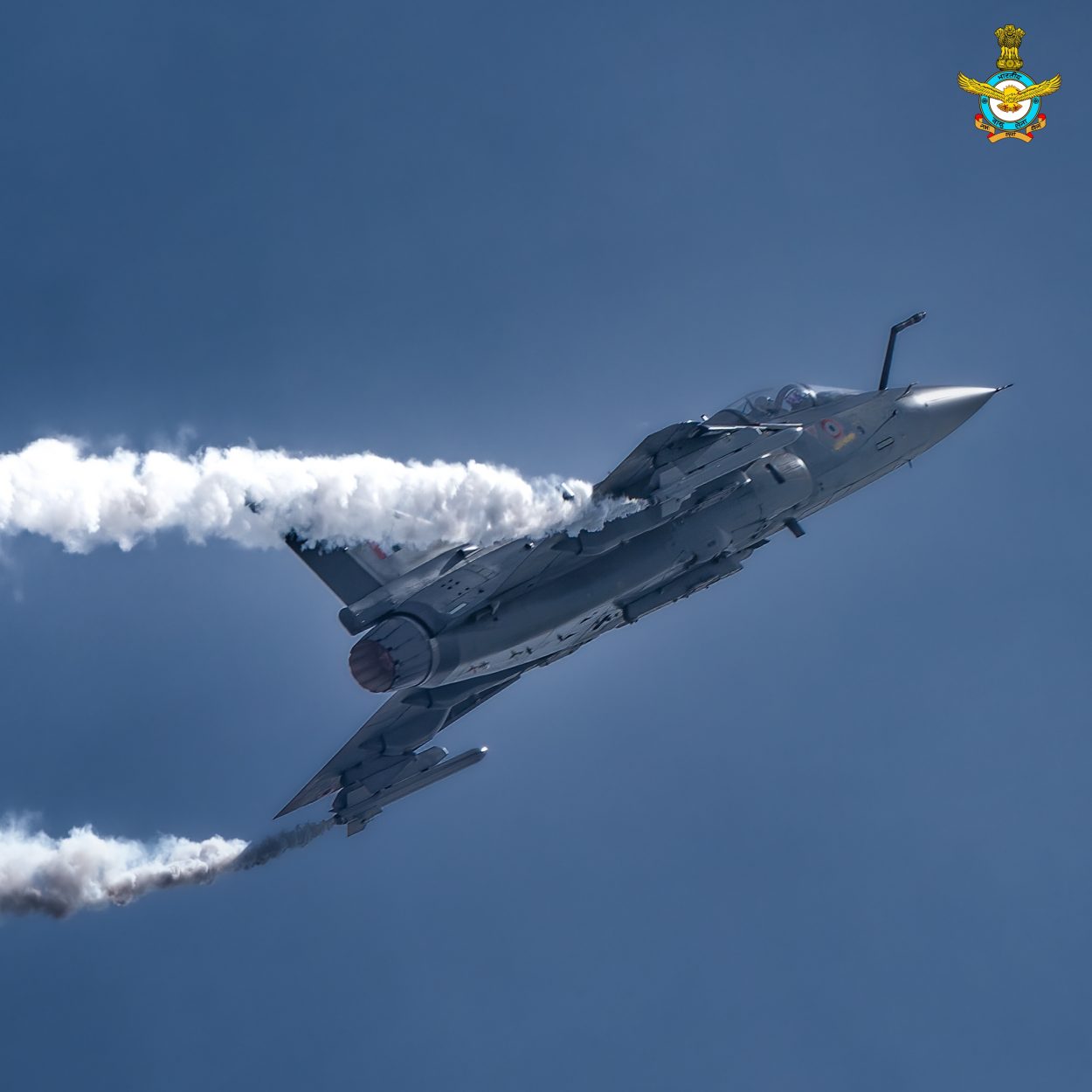 Breakneck Competition Between US & UK
The UK, for one, has presented a very compelling case for cooperation by offering to jointly develop a brand-new engine under a government-to-government framework with full intellectual property credit given to India.
British giant Rolls Royce has offered to develop an engine for AMCA on multiple occasions. It had reportedly provided a Eurojet EJ200 version with a thrust of 110-120KN. Rolls Royce is currently participating in the British-Japan sixth-generation fighter program.
The UK has offered to create an engine India could easily produce and export. This could be an incredible incentive for India as it seeks to become an indigenous defense manufacturer and exporter.
UK minister for defense procurement Alex Chalk was quoted by the Economic Times as saying, "What the UK is committed to is the biggest ever capability transfer in history. This means ensuring that the engine is co-created to Indian specifications. If India wants to export it, that would be a matter entirely for India to decide".
Last year, a delegation from the Indian Defense Research and Development Organization (DRDO) met the representatives from the UK-based Rolls Royce to discuss the Advanced Medium Combat Aircraft (AMCA) Engine. Talks, thus, are progressing steadily between the two sides.
Another country with its skin in the game is the United States which is already pitching an array of military equipment to India, including fighter jets. The US offer to manufacture the engine with India is based on the fact that they have been chosen for the Mk2 version of the LCA Tejas and reportedly for the inaugural batch of AMCA.
Although Washington has traditionally had reservations over technology transfer, and the extent of the transfer it will be willing to make has not been determined yet, the US has announced that it is wholly committed to building the GE-414 engines in India.
Discussions are underway to move towards the 110 kN requirement since the American engine provided for the other aircraft is only for 98 kN of power. In January this year, General Atomics even applied in the US to jointly produce jet engines that are to be made indigenously in India.
It helps both their cases as India's talks for developing a jet engine with a third country, France, have been in limbo for several years.
The French company Safran had previously submitted a proposal to the Indian government to co-develop Gas Turbine Research Establishment (GTRE), a new state-of-the-art 110-kilo Newton thrust engine for India's AMCA with DRDO. However, these talks have remained stalled for several years now.
With the AMCA's development catching pace, the Indian government may soon have to finalize a winner between the two countries. The competition, thus, could be expected to become more intense in the foreseeable future.
Contact the author at sakshi.tiwari9555 (at) gmail.com