After weeks of speculations about an arms transfer from North Korea to Russia, the South Korean military has claimed that Pyongyang may have provided Moscow with portable anti-aircraft missiles and short-range ballistic missiles for the Ukraine war.
The latest accusations by the South Korean Joint Chiefs of Staff (JCS) come days after a similar assertion by the United States. On October 13, the US said North Korea had sent more than 1,000 containers filled with armaments and military hardware to Russia.
These claims have been repeatedly refuted by both Russia as well as North Korea. When speculations about a possible arms transfer started making rounds, Washington warned Pyongyang of "consequences" if it were to go ahead with an arms transfer to Moscow. 
In its latest assertion, the South Korean military claims that about 2,000 containers of military equipment and munitions were shipped from North Korea's northeastern port of Rajin to Vladivostok in Russia's Far East. The assessment is based on satellite imagery analyzed by it and is way higher than the previous US assessment.
Elaborating on the quantity of the arms shipped to Russia, the South Korean JCS said that the container could presumably hold more than 200,000 rounds of 122 mm artillery shells or more than a million rounds of 152 mm shells, which are used by both nations. North Korean military predominantly comprises weapon systems and ammunition produced in the former Soviet Union.
Other weapons that North Korea might have given Russia include anti-tank guided missiles, rifles, machine guns, rocket launchers, T-series tank ammo, and possibly even short-range ballistic missiles. Seoul's top military official stopped short of giving extensive details on the weapon systems supplied by North Korea to Russia.
Explaining how the South Korean military started being suspicious of an arms supply underway, the JCS said North Korean ships had been sighted visiting Russia once a week between August and September. But, since October, three to four vessels have been spotted every three to four days.
ICYMI: North Korean trains, linked to a suspected arms deal with Russia, appear to have traveled along the DPRK's east coast to a major weapons hub and the central capital area, according to NK Pro's satellite imagery analysis.https://t.co/5z3PH4QBSM pic.twitter.com/lUUxfrfZo6

— NK NEWS (@nknewsorg) October 26, 2023
The official stated, quoting the container's dimensions of 6 meters by 2.5 meters, that North Korean containers have been identified throughout the nation, including border regions with Russia. It was in the aftermath of a rare summit between North Korean leader Kim Jong-un and Russian President Vladimir Putin in September that alarm bells started ringing of a possible arms transfer.
In exchange for the arms and ammunition that Russia needs to field against Ukraine, the South Korean military believes that Moscow could consider offering technological help for Pyongyang's nuclear weapons, fighter jets, air defense systems, and military satellites.
"North Korea is expected to receive food and fuel to secure the regime's stability and prepare for the upcoming winter. (The two countries) are expected to additionally discuss military technology transfer, support for the modernization of conventional forces, and joint training down the road," the official said.
The arms trade between the two countries, if authenticated, would be significant as it would see the forging of military ties between two states that the international community has meticulously isolated. This would be the second such partnership after a vigorous defense cooperation between Russia and Iran, with the latter providing Shahed-class kamikaze drones to Moscow.
Moreover, with Russia launching aerial strikes on Ukrainian cities intermittently, Ukrainian intelligence officials have suggested on multiple occasions that the Russians are exhausting missiles and drones faster than they can produce. This would explain the need to turn to allies like North Korea or Iran.
More significant, however, is the acquisition of portable anti-aircraft missiles, as Russia recently issued a stern warning to Ukraine saying that it will shoot down all the F-16s that the Ukrainian Air Force gets in a matter of days.
Just 20 Days To Finish Off Ukraine's F-16 Stock
Russian Defense Minister Sergey Shoigu recently claimed that Ukrainian fighter jets shot down by Russian air defense systems last month virtually doubled the number of F-16 fighters that the West is slated to deliver to Ukraine.
"Air defense crews are getting the job done. Over the past month, they destroyed more than 1,400 enemy air targets, including 37 aircraft and six US-made ATACMS tactical ballistic missiles," Shoigu said. The defense minister also issued a stern warning to his adversary across the border.
During a conference call, the Russian Defense Minister stated that during the past month, Russian air defense systems have destroyed over 1,400 Ukrainian aviation targets, including 37 aircraft and six US-made ATACMS missiles.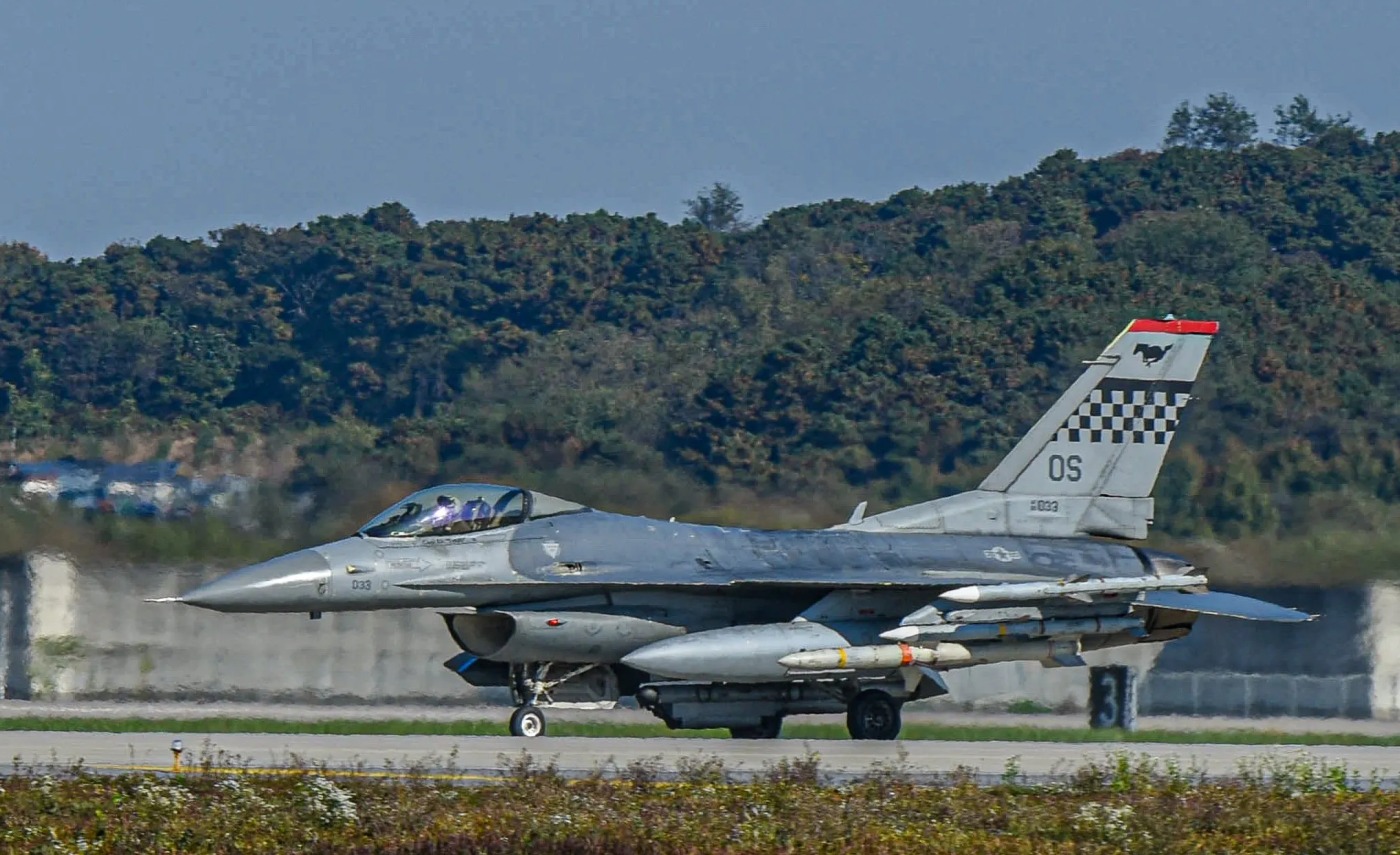 After several months of pleading for the fourth-generation combat-hardened fighter jet, Ukraine finally secured approval from the United States in August 2023. NATO countries Denmark and the Netherlands were the first to announce a transfer of F-16s to Ukraine. Norway and Belgium later joined them.
In contrast to the Dutch Air Force, which may eventually transfer up to 42 F-16s, over some time, the Danish Air Force specified that it will give 19 modernized F-16s to Ukraine. Reports indicate that the two NATO allies will provide the Ukrainian Air Force with 61 F-16 fighter jets. It is anticipated that just over a dozen will be sent to Ukraine when the deliveries start sometime in 2024.
Furthermore, Shoigu warned that it would take roughly 20 days to destroy every F-16 that the US-led NATO is supplying to the Ukrainian Air Force, given the quantity of fighter jets that were shot down by Russian air defenses.
"That is, given this kind of activity from our air defense systems, they [the F-16 jets] will last about 20 days," he pointed out
Contact the author at sakshi.tiwari9555 (at) gmail.com