Russia has reportedly developed a system called 'Admiral' Aircraft Carrier, designed to transport multiple combat FPV (First-Person View) drones using a fixed-wing unmanned aerial vehicle.
Dmitry Zubarev, a spokesperson for Svyaz Spetszashchita company, informed TASS that they have developed the 'Admiral' Aircraft Carrier complex based on their Admiral aircraft-type UAV, which has a flight duration of four to six hours. 
Zubarev explained that a mechanism for releasing compact strike FPV drones has been devised, and the drone is equipped with a relay station.
While conducting area patrols or reconnaissance and identifying a point of interest, the operator can dispatch one or two miniature attack drones, each carrying combat equipment, directly from the 'Admiral' platform. 
He emphasized that the complex has been strategically crafted to safeguard territory and execute precise strikes.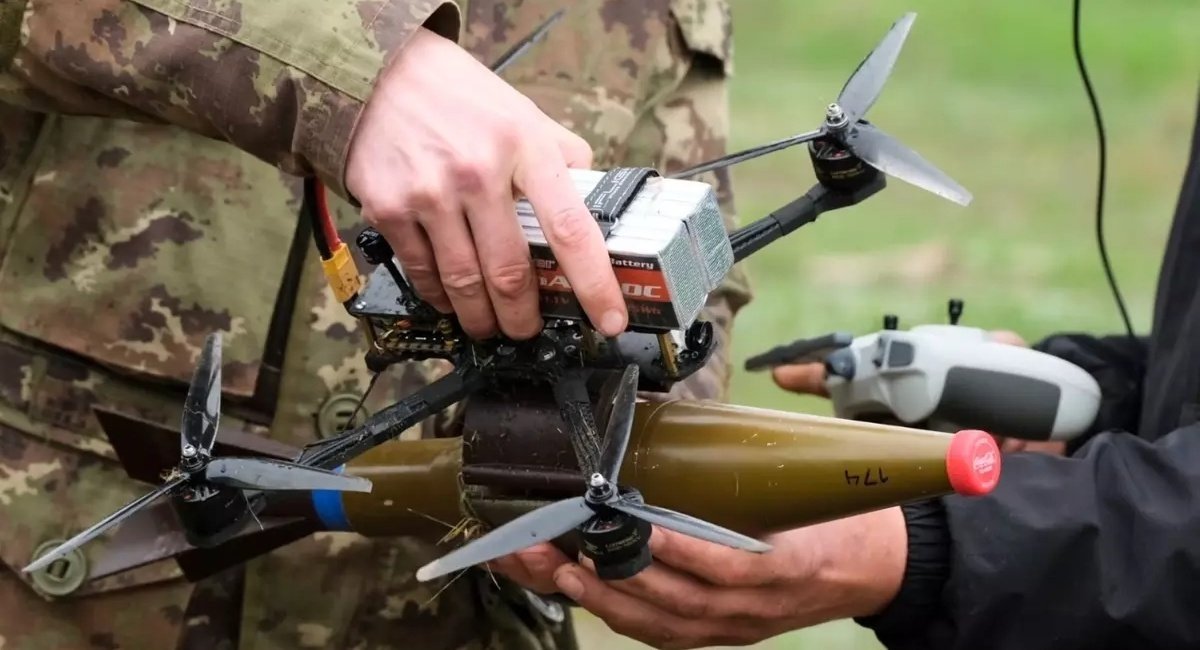 Zubarev also underscored, "On the one hand, two FPV drones are not enough, but, on the other hand, the complex is supposed to be used for security purposes and not in offensive operations."
He pointed out that should a situation involving a sabotage or reconnaissance group take place, these drones can be effectively deployed for precision strikes. 
He further noted that the 'Admiral' can expand this radius substantially compared to the standard operational range of FPV drones, which typically spans 4-5 km.
The UAV "Admiral" boasts a payload capacity of up to 8 kg while achieving a flight ceiling of up to 3 km. The device is designed for efficient performance with a cruising speed of 100 km/h and a maximum speed of 150 km/h. 
It can effectively patrol an area encompassing approximately 20 square kilometers. Operating seamlessly within a temperature range from minus 25 to 40 degrees, the Admiral showcases its adaptability across various conditions.
Developers To Test The System In Ukraine
The spokesperson added that the system is purposefully designed for area protection and precise strike capabilities. Zubarev also disclosed that there are plans for the initial deployment of this new complex in Ukraine shortly.
Zubarev remarked that their team had been actively conducting test flights over the past two months. They plan to deploy the 'Admiral' aircraft carrier to the "NWO zone" in the coming months. 
Negotiations are underway with various battalions and units that need this technology. Zubarev expressed his anticipation that the first units of the system will be dispatched for testing as early as September.
Samuel Bendett, an expert in military robotics, drones/UAVs, artificial intelligence, and Russian military weapons development, said that this concept is not entirely novel; however, it marks the first instance emerging from the Russian defense-industrial complex.
The emergence of this development has underscored the growing significance of FPV drones, as both sides extensively employ this category of UAVs in engagements against opposing forces.
Russia is also actively working to protect its military equipment against the potential threat posed by these drones. 
The EurAsian Times has recently reported that Moscow has introduced an "Electronic Defense System" to safeguard its tanks from the perceived danger of Ukraine's formidable FPV drones.
The FPV (First-Person View) drones can have warheads to destroy vehicles or explosives to take out buildings and people. But flying FPV drones well needs a skilled pilot since they're built for speed and agility. They can stay in one place or move through the air with accuracy.
Typically, FPV drones might not cover a vast distance on their own, but having a carrier to transport them over long ranges would provide a significant advantage for the Russian military, as explained by the spokesperson for Svyaz Spetszashchita company.
Moreover, the cost-effectiveness of these systems is bolstered by their inherent simplicity and the use of readily available commercial components. Thus, the current US sanctions on the Russian defense industry might not significantly impede the production of these drones. 
The exact number of the 'Admiral' aircraft carrier systems that will be utilized in Ukraine in the upcoming months remains undisclosed by the manufacturer. Given the current testing phase of these drones, it is plausible that their quantity may not be substantial.
It is also conceivable that following its testing in the Ukrainian conflict, the manufacturer will consider implementing additional upgrades based on the feedback provided by personnel. 
This mirrors a common practice seen among Russian and Western defense manufacturers, who aim to enhance the combat effectiveness of their platforms and rectify weaknesses based on real-world wartime encounters.