Russia has reportedly deployed its advanced long-range S-400 air defense systems around Moscow, suggesting that President Vladimir Putin may be expecting Ukrainian attacks on the capital.
The S-400′ Triumf' is a long-range air defense system capable of engaging aircraft, unmanned aerial vehicles (UAVs), cruise missiles, and ballistic missiles in their terminal phases. It is the fourth generation of long-range Russian surface-to-air missiles (SAMs), also used by China, India, and Turkey.
The operational missile range of the S-400 system is up to 400 kilometers, while its surveillance range is up to 600 kilometers.
According to British reports, Russia has deployed two S-400 systems at two locations in Moscow amid fears that Ukraine could launch attacks on the Russian capital.
An S-400 system has been deployed in the Russian State Agricultural University fields northwest of Moscow.
Something big is coming…definitely#Russia S-400 Air Defense Systems being deployed in #Moscow City. pic.twitter.com/0sz1nBLCRa

— Jack Straw (@JackStr42679640) January 19, 2023
The second system has been positioned at the Losiny Ostrov National Park near the Sokolniki district northeast of the city.
As per western media reports citing local residents, these recent S-400 deployments in Moscow are new and suggestive of President Putin's fears of an attack on the capital.
Ukraine Has The Capability To Conduct Long-Range Strikes Inside Russia
The deployments come after two alleged Ukrainian drones struck two air bases deep inside Russia in December, inflicting damage on nuclear-capable bombers suspected of preparing for a large-scale attack on Ukraine.
On December 5, Ukrainian forces struck Engels-2 and Dyagilevo Air Force Bases, which are located very close to the Russian capital city of Moscow than the borders with Ukraine.
The strikes were reportedly carried out using a modified Soviet-era unmanned aerial vehicle called the Tu-141 'Strizh.'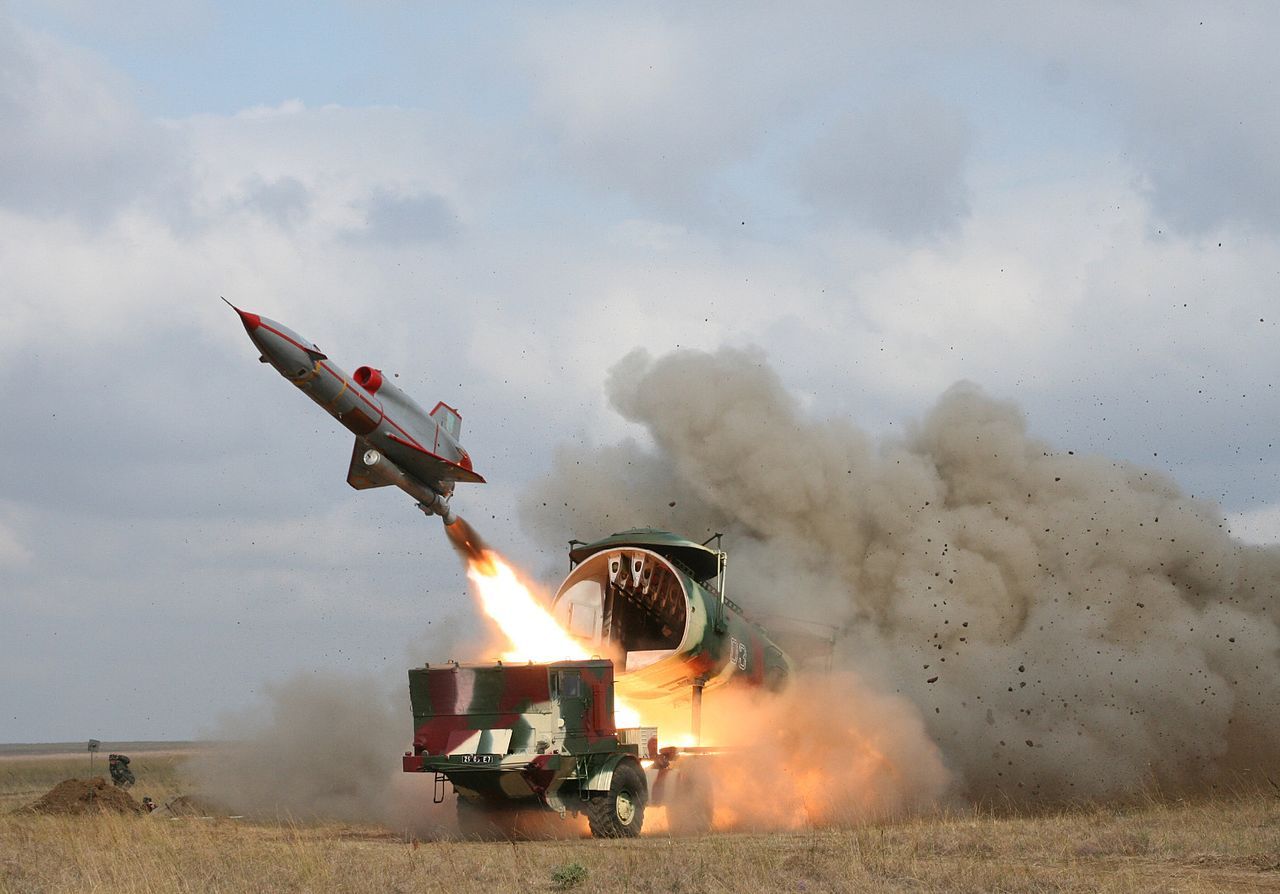 The attacks on the air bases were a significant blow to Kremlin, as they marked the first time Ukraine had conducted such long-range strikes inside Russia.
However, the Ukrainians did not stop there. The next day, they attacked the Khalino military airfield, located around 280 kilometers from the Ukrainian border in the Kursk Oblast.
Notably, shortly after these attacks, a Russian military expert believed to have close ties with the Kremlin, warned that emboldened by these successful long-range strikes inside Russia, the Ukrainian military might also attack Moscow.
"There's a chance they (Ukrainians) will try to launch things towards Moscow. I don't doubt that," said Yuri Knutov, a Russian military historian and the director of the Museum of Air Defense Forces (ADF).
Russian TV had been tight-lipped about the recent drone attacks on airfields deep inside the country

Today pundit Yuri Knutov admitted that there were gaps in Russia's air defence because most systems had been moved closer to Ukraine

Host Olga Skabeyeva wasn't impressed pic.twitter.com/wpKIa2LS4S

— Francis Scarr (@francis_scarr) December 7, 2022
Knutov also pointed out gaps in Russia's air defenses, noting that most Russian air defense systems had been shifted closer to Ukraine following Russia's military operations in February.
"The special military operation began. It was necessary to provide cover for troops directly located on the territory where they're fighting Ukraine, on our territory, fighting the Ukrainian army," Knutov told Olga Skabeyeva, the host of a primetime news political chat show.
"Naturally, everything we had in the border zone went there. Gaps formed in our air defense system," he said.
Knutov noted that many believe American satellites can "see these gaps well. I don't doubt that, and neither do the specialists."
Speaking about Ukraine's long-range attacks, Knutov postulated that the American satellites provided intelligence to the Ukrainian forces and created the route for Ukraine's Soviet-era drone to circumvent Russian air defense systems and reach the airfield, where according to him, it was hit by a surface-to-air missile, which was most likely from the Pantsir missile system.
Knutov explained that this is why the interception range was so low, only around 10 kilometers; therefore, the fragments fell on the airfield site.
He suggested that if there were longer-range air defense systems like Buk-M3 or a Vityaz-353 protecting these air bases, the drones launched by Ukrainian forces would have been shot down around 50 to 60 kilometers away.
It would seem that the Russian government may have stationed its S-400 long-range systems around Moscow to fill the gaps in its air defense system and safeguard the capital if Ukraine decided to attack the Russian capital.
However, it is also important to consider that so far, Ukrainian forces have not attacked Moscow despite several strikes by the Russian military on Ukraine's capital Kyiv.