In a recent interview with the Russian Defense Ministry-run Zvezda TV network, a Russian commander revealed that they are employing the Buk missile system to shoot down MLRS (multiple launch rocket systems) rockets fired by Ukrainian forces. 
---
The state-run media outlet released a video of the interview on August 25. In the footage, the reporter is seen accompanying a Russian soldier who seems to be detailing the combat activities of one of Russia's Buk-M1-2 anti-aircraft missile system divisions. 
An air defense officer with the call sign "Sarmat" claimed that the Ukrainian military targets Russia's SAM (surface-to-air missile) installations. "But such attacks posed no threat to the Russian anti-aircraft gunners or the positional area they defended," he said. 
The Russian military officer added that the Buk missile system is effective as it can intercept nearly all approaching missiles. 
O trabalho de combate de uma das divisões de sistemas de mísseis antiaéreos Buk-M1-2 da Russia. pic.twitter.com/mKz8HgJlVG

— Hugo Borges (@HugoBor73884636) August 25, 2022
The report said that anti-aircraft gunners' duties include protecting ground forces while battling MLRS, helicopters, drones, and even aircraft. 
The Russian military personnel also stated that "the most interesting thing for us, as for air defense specialists, is the tactics of the enemy's actions, tracking, analysis of calculations, timely response, to act one step ahead of the enemy."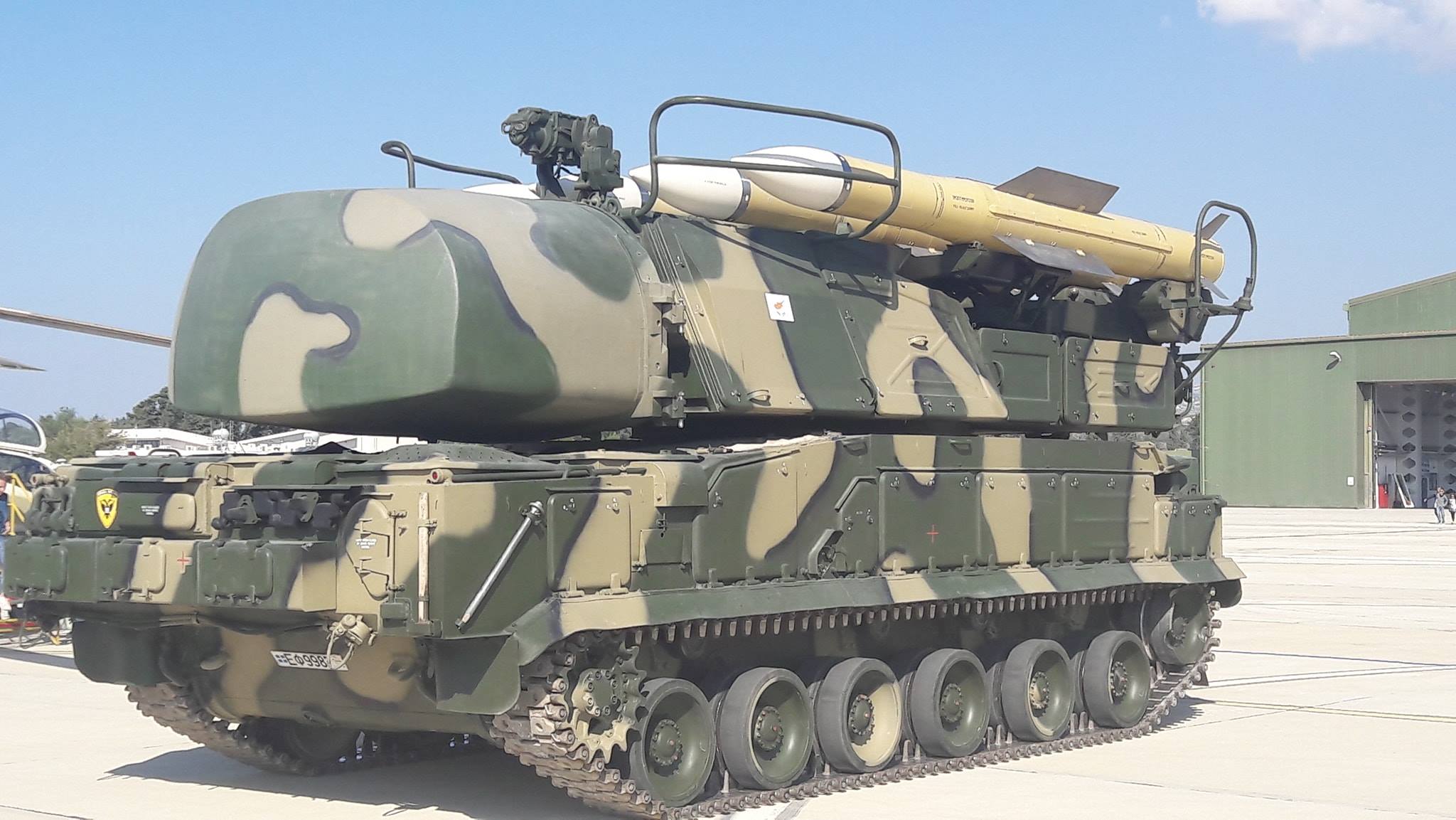 The commander of the anti-aircraft missile division praised the crews' superior training. "I want to say thank you to all my personnel. For courage, heroism. Every day of being here, performing a combat task for the calculation is a test that they stand with dignity," he said.
The soldier also alleged that the Russian Army is moving closer to Ugledar, which means the anti-aircraft gunners' duties at this line will decrease gradually. The Buk-M1-2 division is getting ready to move to a new frontier.
Are Buk systems Capable Of Shooting Down MLRS? 
The Buk-M1-2 (SA-17 or Grizzly) was developed between 1994 and 1997, and the Russian Army began using it in 1997 or 1998. It fires 9M317 missiles with greater performance. This missile's maximum range and altitude are 45 and 25 kilometers, respectively. 
This air defense system can defeat maneuverable aircraft and helicopters flying at low or high altitudes when the enemy uses electronic countermeasures. The system can also counter the ability to combat unmanned aerial vehicles, smart bombs, anti-radiation missiles, ballistic missiles, and cruise missiles. 
Experts have cast doubt on claims that Buk missile systems can be effectively used to take down (large) MLRS salvos. Guy Plopsky, a defense analyst, pointed out that the Russian Buk, with only four SAMs per launcher, isn't designed to counter MLRS salvos. 
He further said that "there are other reasons, too, why the Buk-M1-2 system isn't optimized for countering (large) MLRS salvos (for example, reaction time, the maximum number of simultaneously engaged targets). Also, it is unclear how effectively the system tracks MLRS type targets."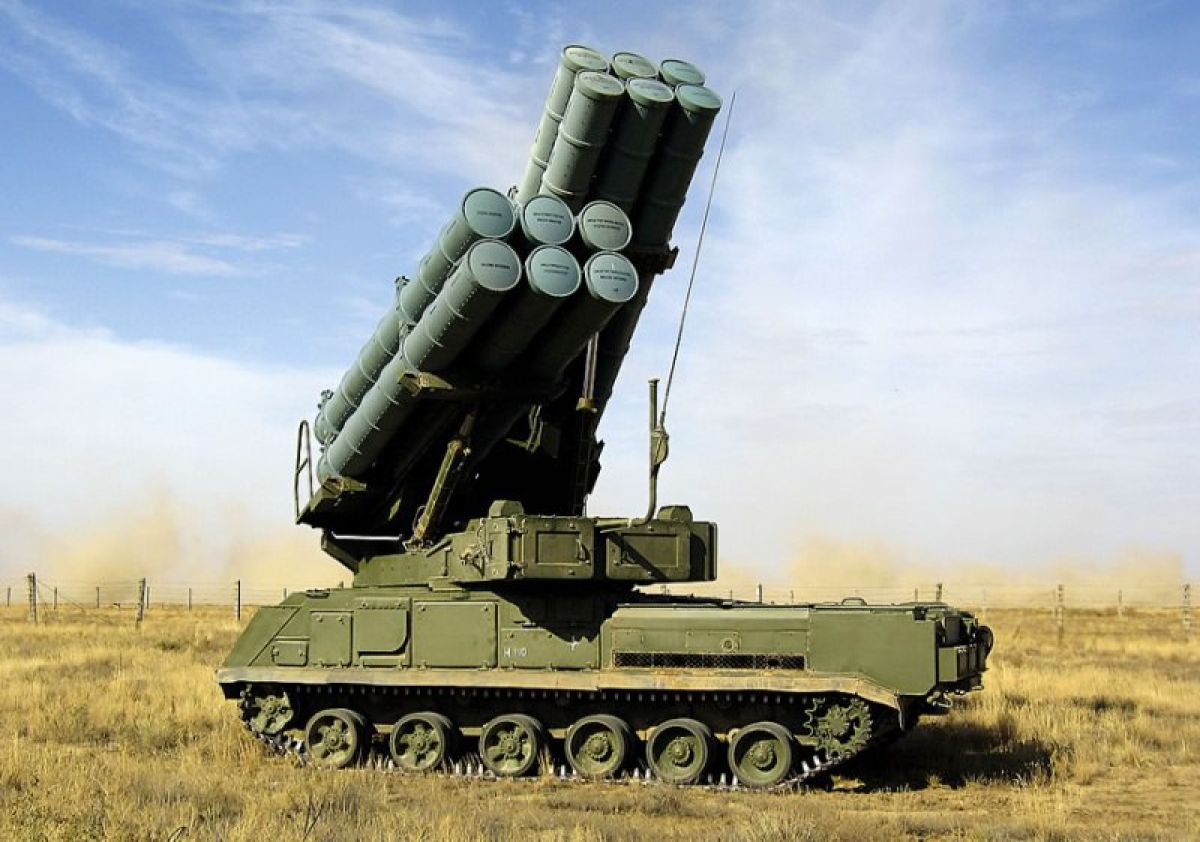 In a similar line, Kyle Glen, a UK-based OSINT researcher, questioned these claims, saying that "the thing that doesn't stand up to scrutiny is an Iron dome battery is (from memory) 3 launchers each with 20 missiles. A Buk has four missiles. An Uragan fires 16 rockets; you need 4 Buks to counter it." 
Ukraine is thought to have received multiple MLRS (Multiple Launch Rocket System) systems from friendly countries, including much touted HIMARS MLRS from the US.
According to Lockheed Martin, the system is the "newest member of the MLRS launcher family." This system has proven to be highly effective against Russia, destroying several weapons depots and crucial infrastructure. 
The EurAsian Times had previously reported that the United Kingdom is also arming Ukraine with M270 multiple launch rocket systems (MLRS) equipped with precision-guided M31A1 missiles capable of reaching targets 80 kilometers away.
Russia To Increase Regular Troop Strength
Russian President Vladimir Putin signed an order on August 25 to expand the number of personnel serving in the Russian Army by 137,000, reported TASS. The resolution states that the number of Russian troops will increase to 1,150,628. 
The decree directs the government to allocate the required budget but does not explain how induction would occur. All men in Russia between 18 and 27 are required to serve a year in the military. 
Putin's decision was taken a day after the invasion of Ukraine completed its sixth month, although the latest decision won't take effect until January 1, 2023. With this decision, the Russian Army will maintain its fifth-place standing among the largest military forces in the world, trailing only China, India, the United States, and North Korea. 
At the beginning of the invasion, Russia admitted the deaths of more than 400 soldiers in Ukraine but soon stopped reporting casualty data. According to Western intelligence, the death toll among Putin's forces ranged between 10,000 and 15,000. 
Kremlin has attempted to reduce these deaths in Ukraine by recruiting Chechen and Syrian volunteers and Wagner group mercenaries. Some reports even claimed that Moscow had offered amnesty to some prisoners in exchange for military service.