After days of heightened military activities by China's People's Liberation Army (PLA), US warships again transited via the contentious Taiwan strait while Chinese bombers and warplanes roared through the skies.
---
According to Taiwan's Ministry of National Defense, on 28 August, around eight People's Liberation Army Navy (PLAN) vessels and 23 PLA aircraft were spotted near the self-governing island. The PLA Air Force (PLAAF) routinely flies sorties in and around Taiwanese airspace.
Later, on 29 August, eight PLAN vessels and 37 PLA aircraft were detected around Taiwan's surrounding region. "#ROCArmedForces have monitored the situation and responded to these activities with aircraft in CAP, naval vessels, and land-based missile systems," said Taiwan's Ministry of National Defense on Twitter.
However, this recent PLA activity comes when two Ticonderoga class US Navy warships entered the Taiwan Strait in the first transit since China conducted unprecedented military exercises surrounding the island, triggered by US House Speaker Nancy Pelosi's visit to the island state.
Two guided-missile cruisers, USS Antietam and USS Chancellorsville, were conducting their transit "through waters where high seas freedoms of navigation and overflight apply in conformity with the international law," the US 7th Fleet in Japan said in a statement, CNN reported.
The @USNavy's #USSAntietam and #USSChancellorsville are conducting a routine Taiwan Strait transit August 28 (local time) through waters where high seas freedoms of navigation and overflight apply in accordance with international law.

Read more here:https://t.co/3nIGSmuWsh pic.twitter.com/lTbVpn4U8g

— 7th Fleet (@US7thFleet) August 28, 2022
According to Collin Koh, a research scholar at the S. Rajaratnam School of International Studies in Singapore who maintains a database on the transits, it was the first time the US Navy had dispatched two cruisers through the strait in at least four years.
The US Navy's 7th fleet regularly conducts Freedom of Navigation Operations (FONOPs) in international waters. John Kirby, a spokesperson for the National Security Council, said that the two US Navy warships transiting the Taiwan Strait sent a "very clear" and "very consistent" message that "the United States military will sail, fly and operate wherever international law permits us to do so."
However, the US Navy's transit through Taiwan Strait and the South China Sea is ferociously criticized by Beijing. In July this year, when the USS Benford, an Arleigh-Burke class destroyer, entered the South China Sea, Beijing accused the US Navy of provocations in the region, as previously reported by EurAsian Times.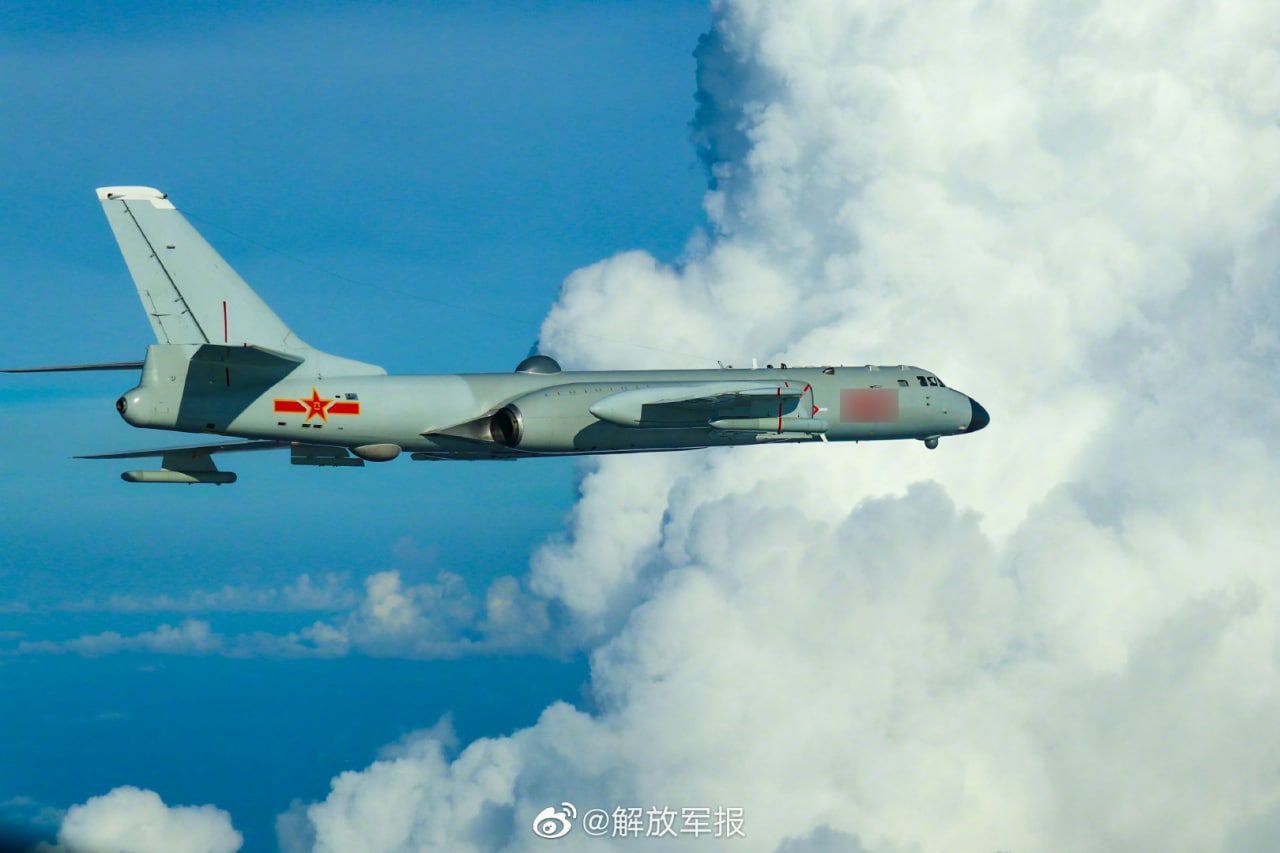 Countless Ops Near Taiwan
While military watchers scrambled to understand US activity in Taiwan Strait, China has effectively downplayed it. The Chinese military's Eastern Theater Command monitored the two ships, maintained a high alert, and was "ready to thwart any provocation."
The People's Liberation Army said H-6K bombers and aerial tankers would be part of "regular" patrols near Taiwan, South China Morning Post reported. Experts have said that China's heightened military activity around Taiwan would shape a new reality or a new normal.
In the drills conducted post-Pelosi's visit, China deployed the J-20 Mighty Dragon.
Senior Colonel Shen Jinke, a spokesman for the PLA Air Force, claimed that the long-range strategic bombers had recently conducted "countless" operations close to the island. The island's defense ministry has reported numerous flights by PLA aircraft, particularly H-6Ks, within Taiwan's air defense identification zone.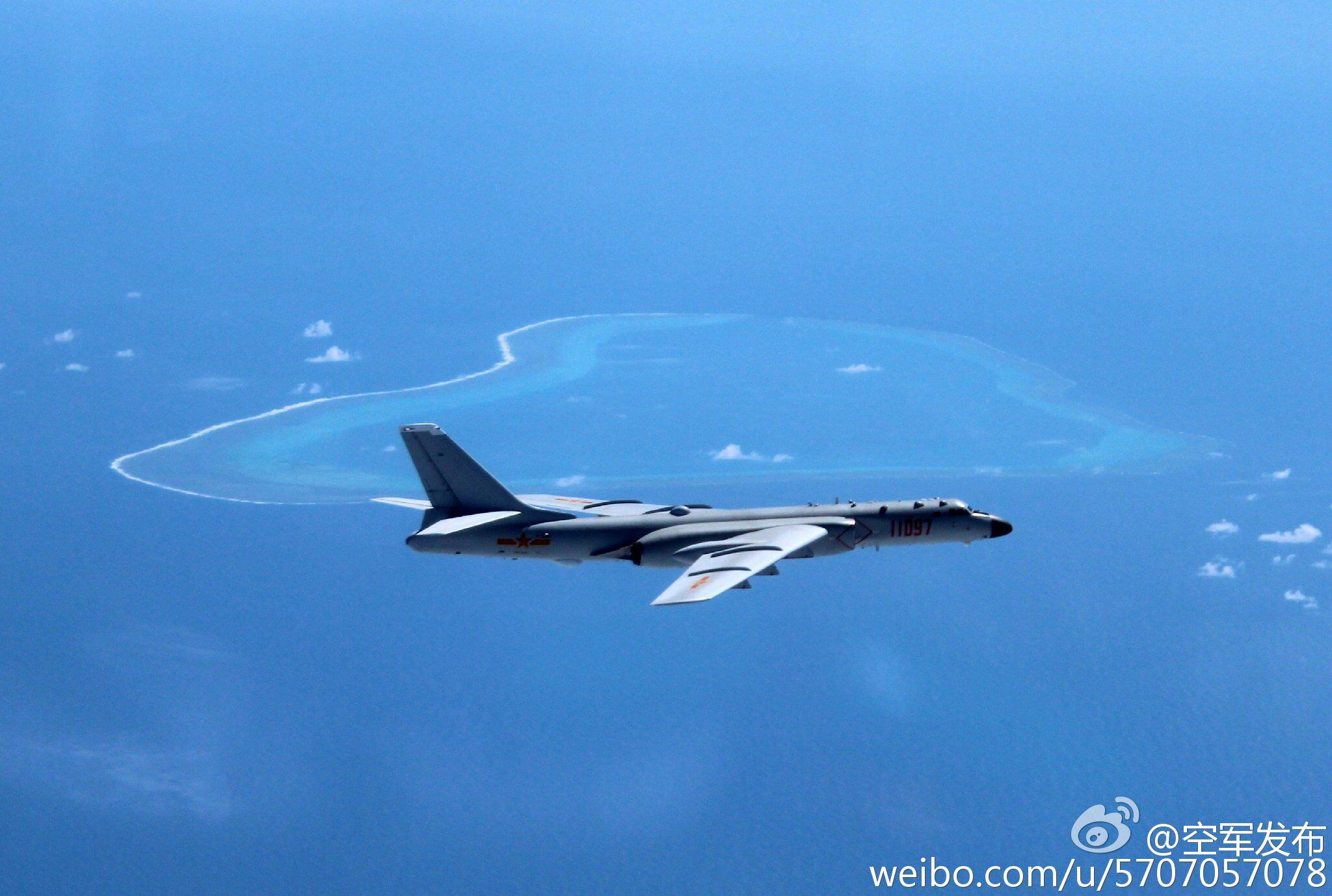 The H-6K is designed to carry short-range missiles like the KD-63 and long-range CJ-20 cruise missiles for attacks on land and sea targets, with a combat range of more than 3,500 kilometers (2,200 miles).
Jinke also showed photos of H-6K bombers carrying out patrols over the Bashi Channel, the Miyako Strait, the South China Sea, and the Taiwan Strait. Besides the Bomber, it was revealed in April this year that China had pressed its fifth generation stealth fighter J-20 into combat patrols over the South and the East China Sea.
The YU-20 aerial tanker was first formally acknowledged to participate in exercises when Jinke stated last month that it was being employed in battle readiness training and would enhance the long-range operational capabilities of other PLA jets. It was initially noticed on a PLA patrol close to Taiwan in 2021.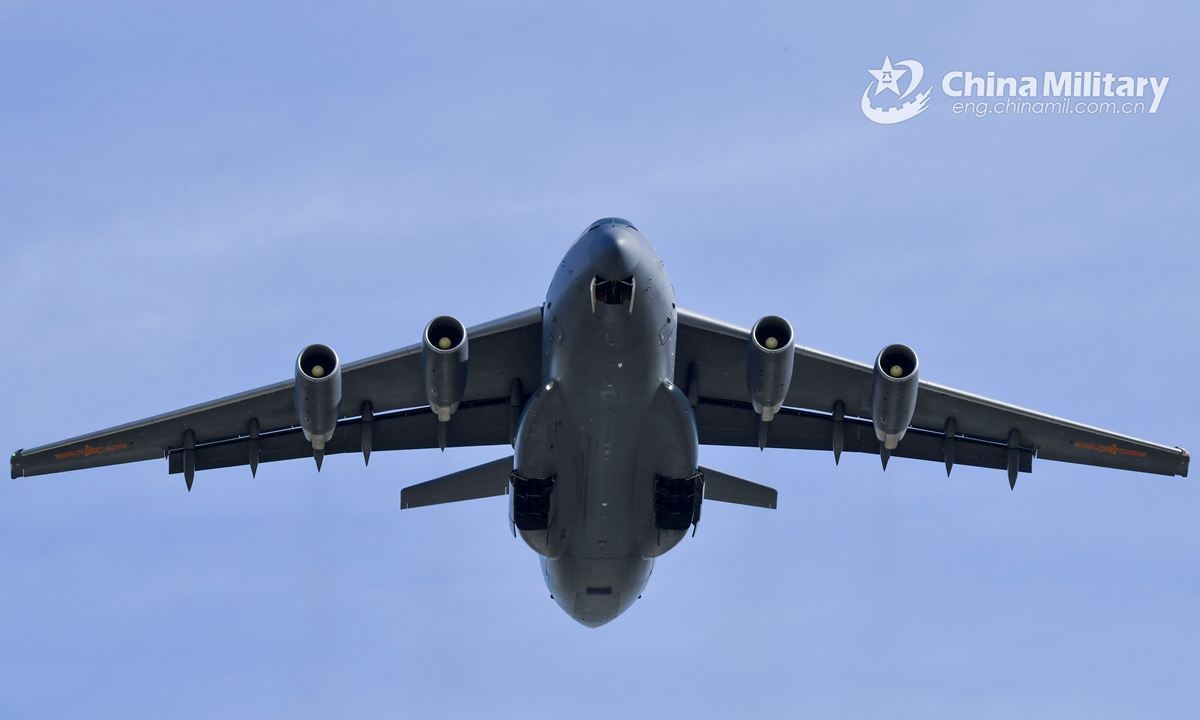 Jinke added that the PLA's capacity to defend China's territorial integrity had been strengthened through patrols by "various types" of warplanes in Taiwan's airspace. This becomes imperative in the backdrop of enhanced US engagements between Washington and Taipei.
While the US has so far followed the policy of strategic ambiguity and adheres to the 'One China policy, in theory, the US President stated on his maiden visit to Asia that his country would militarily intervene if China were to launch an invasion of Taiwan. On its part, China has resolved to merge Taiwan with the Chinese mainland, with force if necessary.