Oleg Zhdanov, a Ukrainian military analyst, has claimed that his nation's military has noticed a change in Russia's missile attack tactics, possibly due to a reduced inventory of available missiles.
Zhdanov pointed out that close-range attacks are now preferred, and S-300 missiles are being utilized along with frontal city offensive strategies. 
In essence, he added that Russia is bringing the battle closer to the front line, and fewer missiles are being targeted toward the country's interior. 
The Kyiv-based defense expert, citing Ukrainian intelligence, further claimed that the Russians are acquiring 40 to 50 missiles each month. Consequently, there is still a concern about the possibility of another large-scale missile attack.
The future missile attack may be accompanied by drones, including kamikaze drones like the Shahed-136, Zhdanov said. 
He also mentioned that while the Ukrainian air defense system is capable of countering drones, dealing with missiles is a much more complex task. 
However, he noted that air defense systems capable of combating ballistic missiles are expected to become operational soon, which should simplify things to some extent for Ukraine.
"This should make things easier. I'm not saying this will solve the problem, but it will make things easier," he added. 
The Ukrainian expert did not explicitly specify the name of the air defense system that would help counter ballistic missiles. However, he may have been referring to the Patriot air defense system, as it is a well-known weapon platform used by various countries.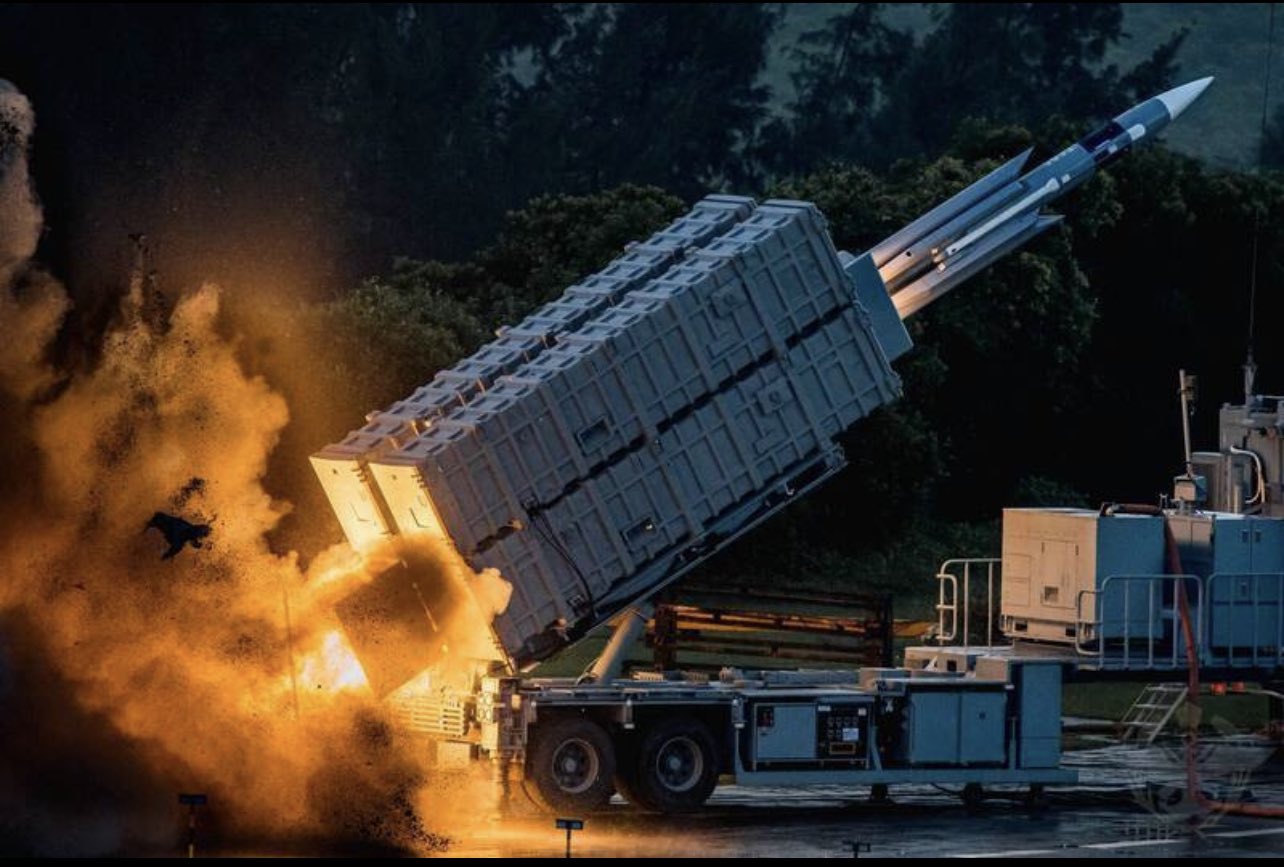 Ukraine has repeatedly urged the United States to provide a sophisticated air defense system to protect against potential Russian attacks. The US promised to supply a Patriot battery to Ukraine in late 2022, and Ukrainian troops began training for it in Oklahoma in January 2023. 
The Pentagon last week announced that a contingent of 65 Ukrainian military personnel had finished their training on the Patriot air defense system in the United States and has returned to Europe.
US officials recently said the promised Patriot missile defense systems would be delivered to Ukraine in the coming weeks.
The Patriot air defense system is manufactured by Raytheon, a US-based aerospace and defense firm. Originally designed to intercept high-altitude aircraft, it was later modified in the 1980s to counter the emerging threat of tactical ballistic missiles. 
Russian Missiles Pose Threat to Ukraine's Energy Infrastructure
On March 9, Russia launched a massive missile attack on Ukraine, deploying a range of missiles and Iranian-manufactured Shahed suicide drones. 
The assault resulted in a series of explosions throughout the Ukrainian cities, including the capital, Kyiv. The missile attacks also impacted the energy infrastructure of Ukraine. 
Nonetheless, Ukrenergo, a Ukrainian electricity transmission system operator, has said that the limitations on power usage in the Kyiv, Zhytomyr, and Kharkiv regions were enforced due to the damage caused by the Russian missile attack on March 9 have been removed. 
Ukrenergo claimed that there are presently no restrictions on power consumption in Ukraine. Russia initiated a series of extensive missile attacks on civilian infrastructure in Ukraine at the beginning of October last year. 
The objective of these attacks was reportedly to obstruct Ukrainians' access to heat, electricity, and water supplies during the winter season. 
The Ukrainian authorities have reported that in a series of over a dozen mass missile attacks, at some points, up to 50% of Ukraine's energy system was damaged. 
During the winter season, significant portions of the country had to endure frequent planned emergency blackouts, which were enforced to compensate for the deficit in generating capacity and to restore stability to the electricity grid. 
However, by March, there were indications that Russia's offensive against Ukraine's infrastructure was losing momentum. There were fewer missiles employed in each attack, and the attacks were becoming less frequent over time. 
Ukrainian experts have suggested that Russia may have exhausted its reserves of high-precision missiles and that it must now wait until it can produce more missiles before initiating another large-scale attack.
In addition, Russia seems to be increasingly dependent on its Shahed kamikaze drones, which are of Iranian origin. These drones are being employed more often in night attacks on Kyiv, as well as other areas of Ukraine.
Since Russia began its missile attacks, Ukraine has acquired modern air defense systems from the US and its allied countries. As a result, the country's ability to shoot down both cruise missiles and flying bomb drones has significantly increased.