Sergey Chemezov, Director General of Rostec, in an interview with TASS on the eve of the 15th anniversary of state enterprise, stated that Russia is expanding its capacity to produce fifth-generation Su-57 fighters.
Russia has used its Su-57 in the ongoing special military operations (SMO). General Sergei Surovikin, commander of the joint group of troops in the area of the SMO, told reporters on Tuesday, October 18, 2022, "In terms of the quality of combat use, I would especially like to single out the Su-57 fifth-generation multifunctional aircraft.
Having a wide range of weapons, it solves multifaceted tasks of hitting air and ground targets in each sortie."
General Surovikin's comment suggested that the Su-57 is being used both in the air-to-air and air-to-ground roles, and in both roles, it had scored hits.
In June 2022, Izvestia reported that Russia had deployed four Su-57 for the SMO, and the aircraft was being used to establish a tactical information network.
Russian Production Remains On Track
Rostec DG Sergey Chemezov, in his interview, also emphasized that Rostec has been delivering weapon systems on time and sometimes ahead of schedule.
In September, Uralvagonzavod shipped a batch of TOS-1A heavy flamethrower systems to the Ministry of Defense, handed over another set of T-90M tanks, and delivered a batch of Malka self-propelled howitzers ahead of schedule in October, Chemezov said.
He recalled the delivery of three Su-35S jets to the RuMoD on September 9, 2022. The jets flew from the Sukhoi factory airfield in Komsomolsk-on-Amur in the Russian Far East to Privolzhsky in the Astrakhan region of southern Russia, covering the 3,850 miles distance in three hops over two days.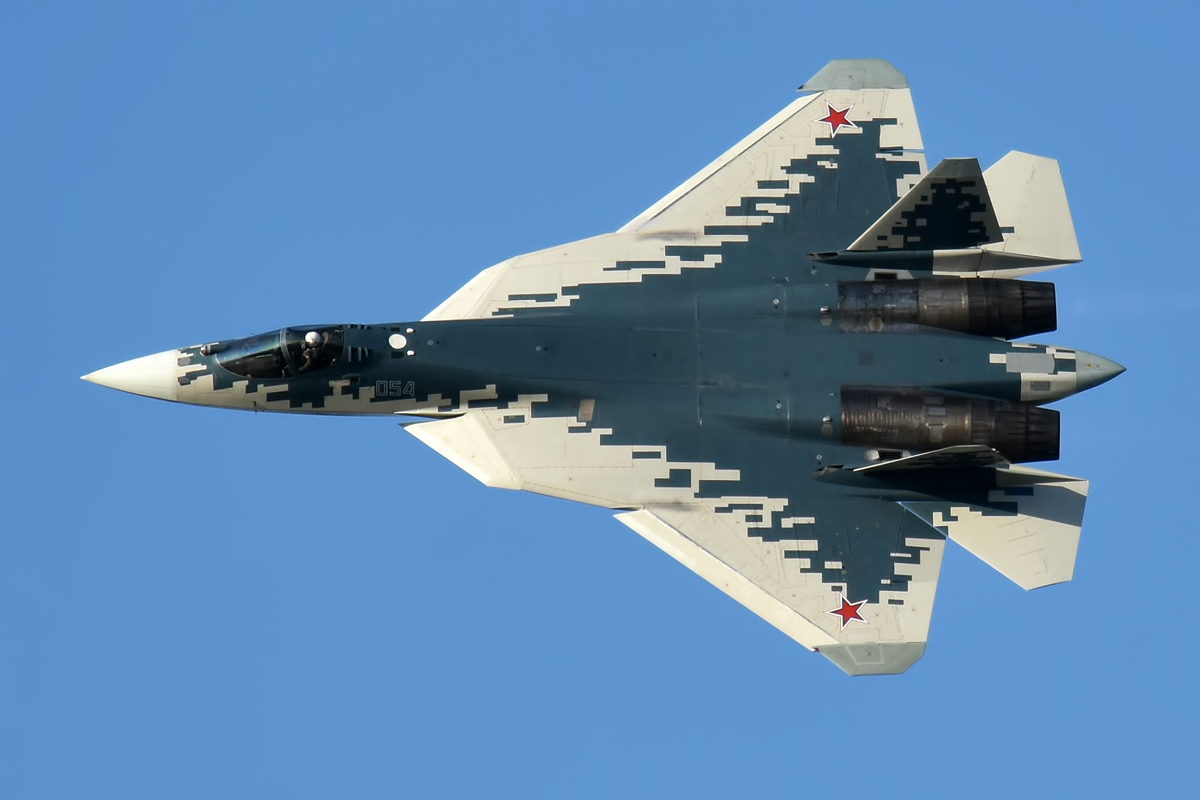 The Rostec chief stated that Western sanctions had a little adverse impact on Russian defense production capabilities. Chemezov indicated that the departure of Western civil aircraft manufacturers from the Russian market had proved to be a blessing in disguise, hinting that Boeing and Airbus would not be allowed to reenter the Russian market.
"It is undeniable that the departure of Western companies dealt a serious blow. The military-industrial complex suffered the least, while the aviation and automotive industries suffered the most. But for us, this is not a disaster but a window of opportunity.
For example, for the first time in many years, Russian aviation enterprises got a chance to capture the marketplace following the departure of Boeing and Airbus forever."
Sergei Chemezov also pointed out that the first wave of sanctions imposed by the West in 2014 had alerted Russia and helped the nation cope with the current sanctions. Following the first wave of sanctions, the Russian industry made significant progress in import substitution in aviation, medicine, power engineering, electronics, and other segments.
Ukraine Acknowledges Limitation Of Sanctions
Ukraine's minister of defense, Oleksii Reznikov, inadvertently acknowledged that Western sanctions on Russia hadn't significantly "hobbled" Russian ability to manufacture cruise missiles with this tweet on November 22, 2022.
Four enemies of the russian missile arsenal:
brilliant Ukrainian air defense forces; inept russian missile forces; sanctions;
time.
Let's demilitarize the terrorist state to live in peace! pic.twitter.com/ndttmXCc22

— Oleksii Reznikov (@oleksiireznikov) November 22, 2022
Russia is not only continuing to produce weapons currently in its inventory, but it is also set to produce Iran-developed Geran-2 kamikaze drones. Based on Western intelligence, The Washington Post, on November 19, 2022, reported that in early November, Iran and Russia quietly reached an agreement to manufacture weaponized drones in Russia.
Russia has already expended 400 Iranian-origin drones on Ukrainian targets since August 2022. The drones, in combination with Russian cruise missiles, have crippled 40% of Ukraine's power generation infrastructure.
There exists the possibility of Russia entering into a similar agreement with Iran to manufacture Iranian ballistic missiles locally. While Ukraine, with the influx of Western short-range AD systems like NASAMS, IRIS-T, and Crotale, now has limited capability to counter drones and cruise missiles, it still cannot counter ballistic missiles.
Time To Negotiate Peace
Depleting stocks of weapon systems inventories in the US and some NATO countries on account of deliveries to Ukraine is reportedly causing concern among the military leaderships of the concerned nations.
Creating new production capacities is not viable because of the time frame and costs involved in expanding production. Weapon manufacturers worldwide are reluctant to increase production capacities without confirmed long-term orders.
Under the circumstances, there exists a distinct possibility that Ukraine may not have the resources to continue fighting for long and would be forced to seek a settlement that involves ceding territory.
Vijainder K Thakur is a retired IAF Jaguar pilot. He is also an author, software architect, entrepreneur, and military analyst. VIEWS PERSONAL
Follow the author @vkthakur