A senior U.S. defense official recently said it is 'definitely possible' the U.S. government could provide the Ukrainian armed forces with main battle tanks in the future.
---
The official, who spoke to reporters during a routine Pentagon press briefing on September 19 about the state of the ongoing Russia-Ukraine war, said that the option to provide Ukraine with American tanks is "absolutely on the table."
"We're looking at the entirety of the Ukrainian armed forces and considering for the future what — what capabilities they will need and how the U.S. and our allies will be able to support Ukraine in building out those capabilities," said the official.
When asked whether the supply of tanks is being considered for the future or the current fight in the coming months, the official said that in terms of the immediate battle, "the tanks that are available that could be provided very quickly with little to no training are soviet type tanks, but we're certainly open to other options provided that the training, maintenance, and sustainment can be taken care of."
Apart from that, the official also highlighted the efforts taken by the U.S. to encourage countries, mostly in Europe, who have Soviet or Russian-made tanks, to provide them to Ukraine to supplement Ukraine's existing tank inventory.
U.S. Tanks For Ukraine?
The latest remarks by the U.S. defense official have given rise to speculations that the American-made M1 Abram tanks could arrive on the Ukrainian battlefield.
Reports suggest the need for the Ukrainian military to prove itself capable of maintaining a fleet of Western tanks does not seem to be much of a hindrance, considering the U.S. officials had made similar comments in the past prior to supplying Ukraine with HIMARS MLRS.
Furthermore, the Ukrainian armed forces have demonstrated their capability to train themselves rapidly to operate and maintain various Western weapons, including complex systems like the AGM-88 High-speed Anti-radiation Missiles (HARMs) and Harpoon anti-ship missiles.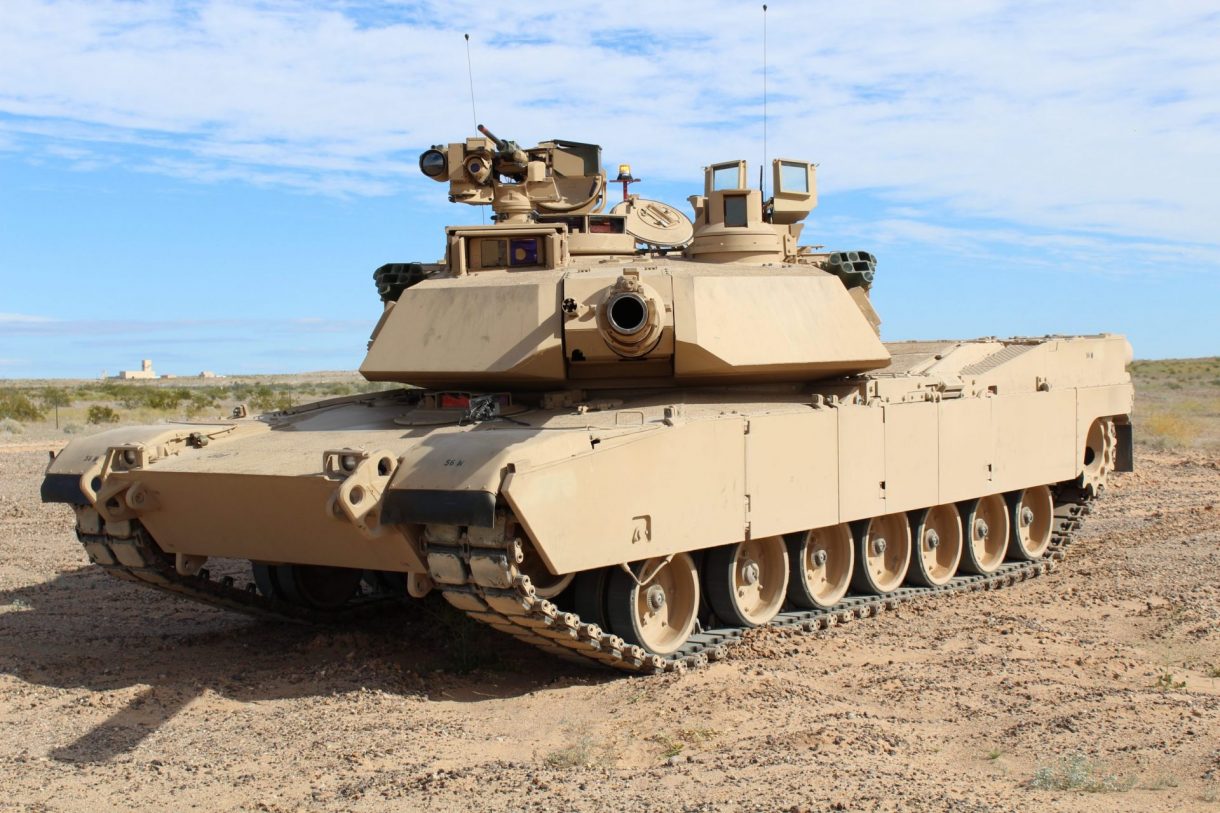 As for the availability of tanks, a few years ago, the US Marine Corps retired its entire fleet of M1s, as well as M88 armored recovery vehicles and M60 tank-based Armored Vehicle Launched Bridges (AVLB), which were transferred to the U.S. Army, whose exact plans for them have been unclear.
In fact, the U.S. Army already has thousands of its own older M1s in storage.
That said, the M1s could pose a challenge for the Ukrainian military in terms of maintenance and logistics, as they are powered by complex gas turbine engines that consume a lot of fuel.
While a huge majority of Western and Soviet-era tanks use more conventional diesel engines, the T-64 and T-80 series, in particular, that were produced in Ukraine, also have gas turbine engines.
However, the later variants and derivatives of the T-80, including Ukraine's modernized T-84 Oplot, switched to diesel engines that were easier and less expensive to maintain.
Apart from the M1s, there is also an option to transfer the wheeled 8×8 M1128 Stryker Mobile Gun System (MGS), which is armed with 105mm guns. Last year, the U.S. Army announced plans to retire its entire fleet of M1128s.
Reports suggest that the M1128s could be best suited for Ukraine currently, as they are easier and less expensive to use and maintain when compared with the Abrams, albeit less capable.
Most importantly, since the U.S. Army has no other 105mm gun-armed vehicles, the service may no longer need the 105mm munitions now that it has decided to retire the entire M1128 fleet.
Also, the U.S. government could use the transfer of M1128s to Ukraine to form a larger drive to encourage the transfer of older tanks with NATO standard 105mm guns to Ukraine, for example, the American-made M60A3 Patton tanks that exist in storage in a number of NATO countries.
These M60A3 could be or have already been upgraded with modern sensors and other capabilities.
Ukraine Pressuring Western Nations For Tanks
Of late, Ukrainian officials have been pressuring the Western countries to supply new tanks but without success so far. Just last week, Germany turned down Kyiv's request for Marder infantry vehicles and Leopard tanks.
"No country has delivered Western-built infantry fighting vehicles or main battle tanks so far," German Defence Minister Christine Lambrecht told reporters in Berlin, according to Reuters. "We have agreed with our partners that Germany will not take such action unilaterally."
However, there is hope for Kyiv, as Slovenia, a NATO member, has offered to send its 28 M-55S tanks to Ukraine if it receives 40 unspecified vehicles from Germany in return, as part of a three-way deal.
The M-55Ss, are improvised versions of the Soviet-era T-55s, which were upgraded in the 1990s by a Slovenian company, STO RAVNE, in partnership with Israeli defense contractor Elbit. The M-55s feature modernized fire control systems and optics and are equipped with Explosive Reactive Armor (ERA).
Most importantly, the M-55Ss are armed with NATO-standard 105mm guns instead of the original 100mm D-10Ts, meaning Ukraine will already start receiving NATO-standard 105mm tank ammunition if the three-way deal between Slovenia, Germany, and Ukraine goes through.
The news of the possible supply of Western tanks to Ukraine cannot come at a better time when Ukraine is making rapid gains in Ukraine, particularly in the northeastern region of Kharkiv.
Ukrainian forces have recaptured a village called Bilohorivka, near the eastern city of Lysychansk of the Luhansk region, which was completely occupied by the Russian forces only recently in July after months of hard-fought battles.
?Ukrainian forces have liberated the village of Bilohorivka, in the Donetsk region. The Armed Forces of Ukraine are getting closer to Lysychans'k. pic.twitter.com/dGjJnAArGK

— ZMiST (@ZMiST_Ua) September 19, 2022
President Zelensky also indicated new offensives saying, "Perhaps it seems to some of you that after a series of victories, we now have a lull of sorts. "But there will be no lull. There is preparation for the next series…"