Russian President Putin, on September 21, announced a partial mobilization of military reservists into active service and a boost to weapons production to support Russia's war effort in Ukraine.
In a pre-recorded televised announcement, the Russian leader said that the West aims to destroy Russia and that it has turned Ukrainian people into cannon fodder.
Furthermore, Putin alleged that the West is engaging in "nuclear blackmail," noting that some high-ranking representatives of the leading NATO member countries have made remarks about the possibility of using nuclear weapons against Russia.
"To those who allow themselves such statements regarding Russia, I want to remind you that our country also has various means of destruction, and for separate components and more modern than those of Nato countries and when the territorial integrity of our country is threatened, to protect Russia and our people, we will certainly use all the means at our disposal," Putin said.
"It's not a bluff," he further added.
As for the partial mobilization, he said, "We are talking about partial mobilization, that is, only citizens who are currently in reserve will be subject to conscription, and above all, those who served in the armed forces have a certain military specialty and relevant experience."
Following Putin's address, the Russian Defense Minister Sergei Shoigu provided more detail, saying the partial mobilization would involve drafting 300,000 additional personnel for the Russian military campaign in Ukraine.
Manpower Shortage Mires Russia's Campaign 
The announcement of partial mobilization by the Russian President has come after Ukraine's successful counter-offensive in the Kharkiv region, which forced the Russian forces to withdraw, highlighting Moscow's major shortcoming in Ukraine – lack of manpower.
According to experts, while Russia has the manpower to capture individual cities, it is not sufficient to occupy the entirety of Ukraine or even the eastern Donbas region.
The Kharkiv region has a sizeable Russian-speaking population; therefore, its loss is seen as a significant blow to the Russian military campaign in Ukraine.
Moscow must certainly not want to see the loss suffered in Kharkiv repeating in other Russian-held areas, such as Donetsk, Luhansk, Kherson, and Zaporizhzhia, especially at a time when Russian-installed officials in these areas are set to have referendums to join Russia.
The self-proclaimed Donetsk People's Republic (DPR) and the Luhansk People's Republic (LPR), recognized as independent states by President Putin just before the Russian invasion of Ukraine on February 24, will be holding referendums on joining Russia from September 23 to 27.
DPR, September 26 and 27 were declared days off for holding a referendum pic.twitter.com/Eq5Brouafl

— ДражаМ (@DrazaM33) September 20, 2022
Apart from that, the Kherson and Zaporizhia regions, which are not yet recognized as independent states by Russia, will also hold voting.
In his televised address on September 21, Putin expressed support for the referendums and said that the decision to partially mobilize was "fully adequate to the threats we face, namely to protect our homeland, its sovereignty, and territorial integrity, to ensure the security of our people and people in the liberated territories."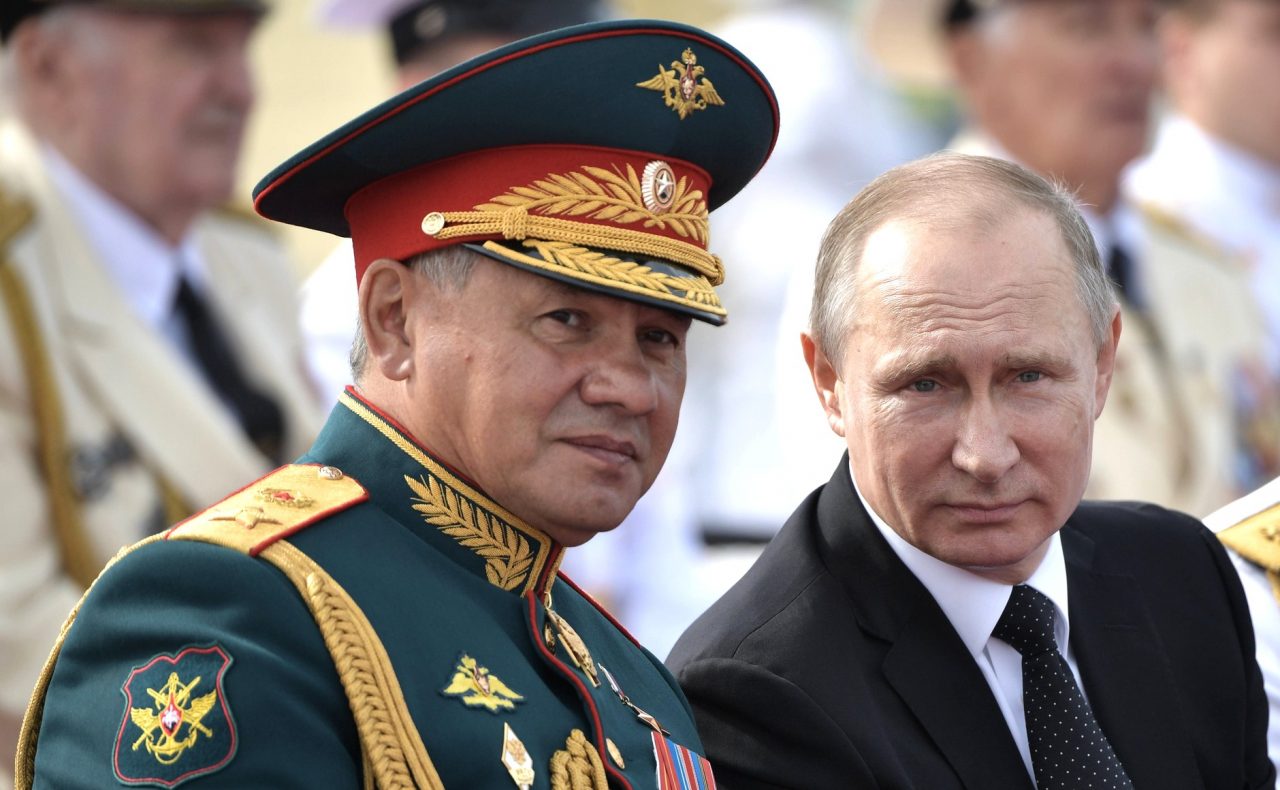 Recruitment Of Foreign Soldiers 
In addition to announcing the partial mobilization, Russia is also opening a military recruitment center for foreign citizens in the city of Moscow, as per the announcement by the capital city's Mayor on September 20."
"In the very near future, the Moscow government will deploy a full-fledged infrastructure in Sakharovo to assist the Russian Defense Ministry in organizing the entry of foreign citizens into the military service," Sobyanin wrote in a Telegram post on Tuesday.
Sobyanin added, "city services will do everything necessary to conclude the  contracts as convenient as possible for citizens."
The recruitment center will be opened in the Sakharovo migration center located in Moscow's suburbs, providing services and documents for foreign nationals.
The announcement by Moscow city's mayor came after Russian lawmakers of the State Duma – the lower house of the Russian parliament – passed a bill to simplify the process of obtaining Russian citizenship for foreigners after entering into a one-year contract with the Russian military.
Under current law, it is necessary to serve under a military contract for at least three years.
The draft bill will become law after it is approved by Russia's upper house of parliament, the Federation Council, and signed by President Putin.
President Putin first issued a decree in 2015 amending the" "Provision on the Procedure of Military Servi "e" that enabled foreign nationals aged 18-30 to serve in the Russian military, whereas earlier foreigners had to obtain Russian citizenship prior to serving in the Russian armed forces.
The Presidential decree aimed at recruiting labor migrants, mainly from Central Asia and the Caucasus, who lived in Russia without social and legal protection and were seen as willing to join the Russian military in return for Russian citizenship.
Apart from that, Russia also has military bases in Armenia, Tajikistan, and Syria and a significant military presence in other parts of the former Soviet Union, including Transdniester in Moldova and the territories of Moscow-backed separatist regions like Abkhazia and South Ossetia.
According to experts, low quality of life, high unemployment rates, and Russian military presence in these regions make them fertile ground for recruiting.
As of 2016, the average salary for contract soldiers in the Russian Army was known to be $500 per month, which is a handsome amount in most regions of the former Soviet Union.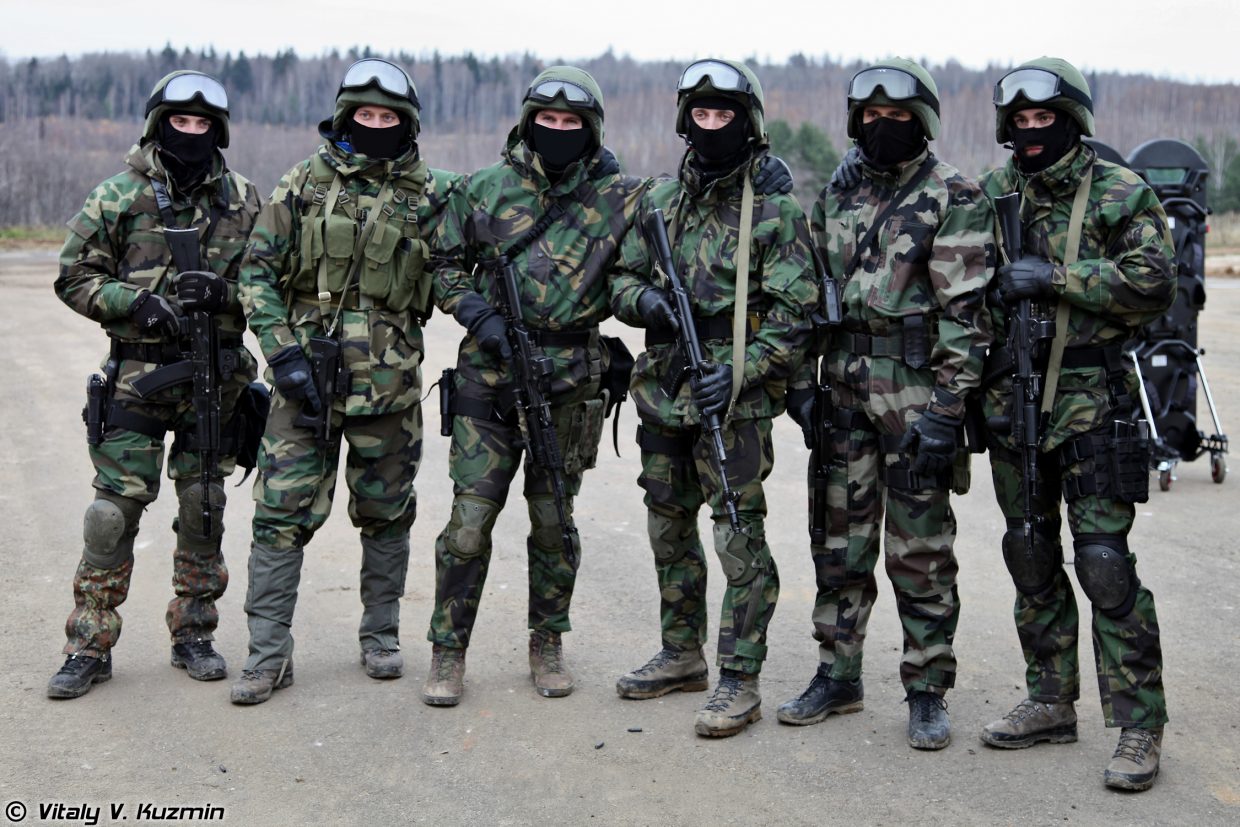 Where Does Russia Recruit Its Soldiers? 
Currently, the number of migrants in Russia is around six million people. Every year, this number varies from nine to eleven million, of which more than 80 percent of migrant workers come from Uzbekistan, Tajikistan, and Kyrgyzstan.
According to the Central Asian Bureau for Analytical Reporting (CABAR) of the Institute for War and Peace Reporting (IWPR), migrants are willing to join the Russian Army due to the promise of good payment and Russian citizenship.
For example, a Kyrgyzstani national who has been living in Moscow for four years and not planning to return to his homeland told CABAR that he is willing to join the Russian war effort in Ukraine to obtain Russian citizenship, as he is a convict in his native country and no one will offer him a good job.
In March, two Kyrgyzstani contract soldiers in the Russian Army died fighting in Ukraine. Both soldiers were awarded the Order of Courage of the Russian Federation.
The militaries of Russia and Kyrgyzstan participated in their funerals and carried the national flags of both countries.
Likewise, a young Tajik man, in an interview with RFE/RL in 2016, said that tens of thousands of Central Asians prefer to serve in the Russian Army over working in Russia as labor migrants.
There have been reports of deaths of Tajik citizens in the ongoing Ukraine war, but the exact number is unclear, as officials from Russia and Tajikistan do not officially comment on the situation. Relatives of the deceased soldiers also refuse to speak to journalists.
As of April 6, CABAR identified at least four Tajik natives who had died fighting in Ukraine for the Russian Army. According to the unofficial data cited by CABAR, at least 16 ethnic Kazakhs from the Russian Army have been killed in the Ukraine war.