Just a year after a crash involving a V-22 Osprey that killed five crew members on board, another US Marine V-22 Osprey crashed in Australia during large-scale drills involving the US and regional allies.
The US Marine Corps' V-22 Osprey tiltrotor aircraft crashed on August 27, 2023, during a training mission in northern Australia. Three marines were reportedly killed in the tragic and unanticipated accident, and five others with severe injuries were hospitalized in Darwin.
The aircraft was participating in the Predator's Run 2023 exercise and was transporting 23 US troops. "The Marines aboard the aircraft were flying supporting Exercise Predators Run. Recovery efforts are ongoing," the statement read, adding, "The cause of the incident is under investigation."
The aircraft crashed during the joint military drills in the country under the banner of Exercise Predator's Run 2023, a 12-day military exercise with combined arms that focuses primarily on littoral defense. It attracted about 750 soldiers from Australia, the US, the Philippines, and other regional allies.
Any joint military drills involving the United States held in Australia are keenly watched in China, for the latter has called it an attempt at containing Beijing. Military analysts have long predicted Australia could become a part of any potential conflict between Beijing and Washington in the United States.
The Australian Defence Force extends sincere condolences to the families of the three United States Marines who lost their lives in the tragic MV-22B Osprey crash in the Northern Territory on 27 August 2023. pic.twitter.com/dSL9ItEwHD

— General Angus Campbell (@CDF_Aust) August 28, 2023
With its recent military collaboration and drills with countries in the Indo-Pacific, China has accused Australia of assuming a 'hegemonic' role in the region.
After Australia conducted its first-ever exercises with the Philippines, Chinese state media said Australia intends to assume the role of a "small America" or a "minor hegemon" in the Indo-Pacific region at the cost of being instrumentalized and weaponized by the US.
As for the V-22 Osprey aircraft, it was considered to be an asset that would prove to be instrumental in any such potential conflict. Military experts believed that owing to its range and advanced features, the V-22 Osprey would be an asset in moving men and equipment in the Indo-Pacific, the largest maritime theater.
The Marine Corps is renowned for having soldiers land on beaches during battles. However, this is challenging in the current era, especially with adversaries like China. Now that potential foes have strong beach defenses, bringing ships near enough to the shore to land soldiers using conventional helicopters or naval landing craft is impracticable.
This is where the Osprey enters the scene. It enables amphibious ships to stay hundreds of kilometers at sea and launch assaults into the beach from over the horizon. The range that could be covered by this tiltrotor aircraft is one of its biggest strengths, as well as its combat utilities.
In September 2022, after concluding their deployment with Marine Rotational Force, the US Marines with Marine Medium Tiltrotor Squadron 268 said, in a statement, that they completed a 6,100-mile flight from Australia to Hawaii. "The MV-22s are capable and versatile aircraft for operations in the Pacific," said Capt. John Wilkinson, a pilot assigned to VMM-268.
The Marines noted that the "MV-22s, coupled with KC-130s, provide unparalleled mobility at the tactical level." "With these aircraft, MAG-24 can put Marines and equipment anywhere in the Pacific." He further emphasized, "These capabilities enable us to experiment and implement operational concepts critical to developing the Fleet Marine Force of the future."
However, the Osprey accidents, including the latest crash in Australia, paint a different picture. Despite its cutting-edge capabilities, the aircraft remains marred in controversies. For one, there have been a total of 51 fatalities reported across 13 accidents involving Osprey until the latest crash in Australia.
The latest crash has triggered an angry response, with netizens calling for the grounding of the aircraft. Some went so far as to say that the Ospreys should now be taken out of service as they weren't safe to fly anymore, let alone carry out high-end missions in a conflict.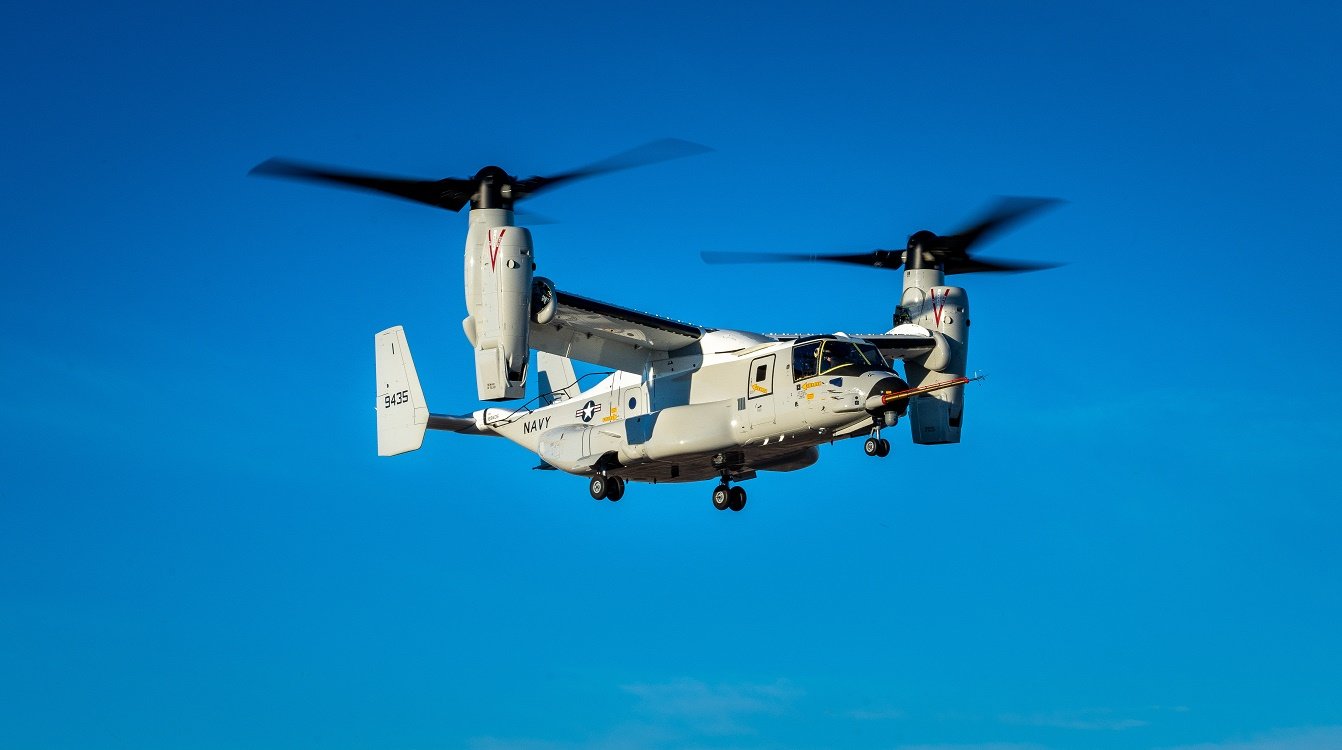 M-22 Osprey Keeps Going Down!
The Osprey has long been controversial, first because of its exorbitant price and protracted development period, and more recently because of security issues.
According to military watchers, these problems result from the craft's innovative design: a tiltrotor, a type of plane-helicopter hybrid in which the wing tilts upward for takeoff and landing and downward again for level flight. It is revolutionary because it can take off, land vertically, and transition to cruise in horizontal flight.
Osprey's safety record has already generated public debate because it experienced several tragic incidents throughout its lengthy testing and development phase, which lasted from the early 1990s until 2007.
Before the latest accident in Australia, labeled the worst in 11 years, an MV-22B Osprey participating in Cold Response drills in March crashed in Grtdalen, Norway, killing all four Marines onboard the aircraft.
An aircraft belonging to @3rdmaw has crashed near Glamis, CA. Military and civilian first responders are on site.

Contrary to social media rumors, there was no nuclear material on board the aircraft. More information will be made available as we receive it.

— U.S. Marines (@USMC) June 8, 2022
The investigation found that the pilot's error resulted from low altitude and severe bank angle maneuvers outside the aircraft's usual operating envelope. An unauthorized personal GoPro camera was used at the time of the crash and was discovered there by investigators.
A year later, in June, a 3rd Marine Aircraft Wing Osprey crashed near Glamis, California, killing five Marines. The Osprey aircraft was assigned to Marine Aircraft Group 39 at Camp Pendleton and was a 3rd Marine Aircraft Wing member based at Marine Corps Air Station Miramar in San Diego.
Before this, two crashes were reported in 2017. In August 2017, a US Marine Corps MV-22 Osprey belonging to Marine Medium Tiltrotor Squadron 265 with the 31st Marine Expeditionary taking off from the amphibious assault ship USS Bonhomme Richard impacted the USS Green Bay and then crashed in Shoalwater Bay on the east coast of Australia.
Less than a month later, in September of that year, another V-22 Osprey taking part in Operation Inherent Resolve in Syria suffered irreparable damage from a rough landing. There were two injured passengers. The non-salvageable Osprey caught fire immediately following the collision.
In December 2016, an MV-22 broke apart as it crashed on a reef in shallow water 0.6 miles (0.97 kilometers) off the Camp Schwab coast of Okinawa. The following day, Ospreys in Japan were grounded. A probe into the incident was launched even though all crew were rescued and survived.
In 2015, at Bellows Air Force Station in Hawaii, one of three Osprey aircraft taking part in a training exercise suffered from dust ingestion to the right engine, experienced a hard landing with fuselage damage, and caught fire. Two American Marines died as a result of the mishap.
There were two crashes in 2012, also just months apart- in April and June 2012. The April crash happened in Morocco during military drills called "African Lion," killing two marines. In this accident, human error was listed as the cause.
The June 2012 crash was at the Eglin Air Force Base in Florida during training. All five aboard were injured, also reportedly owing to human error.
Several accidents preceded the above-listed ones, but the recent ones have become a chink in the US armor when preparing for potential combat with its rival China in the Indo-Pacific. All three services announced in February that they would ground a portion of their Osprey aircraft to replace a clutch-related component.
Budget records made public by the services in March suggested that none intend to purchase any additional Ospreys, even though the Marine Corps, Navy, and Air Force intend to continue using their Ospreys for many years to come. So, it may be the end of buying new aircraft for the US military.