This review of the SP Jain Global MBA / Executive MBA (EMBA) Program at SP Jain School of Global Management is penned by SP Jain himself. Confused? 
Student reviews, so far, of SP Jain Global MBA, offering the exciting tri-country program, equivalent to Executive MBA, have been quite positive. Our expert — SP Jain (Surya Pratap Jain) reviews the SP Jain Global MBA Program on brand perception and placements and analyses if the Executive MBA program is worth the investment?
https://eurasiantimes.com/mba-vs-pgdm-mba-or-pgdm/
To start with, we found the reviews of SP Jain Global MBA Program (EMBA) especially the Placements & Rankings very diverse with many aspiring management aspirants looking to compare the placements, faculty, fee and rankings of SP Jain Global MBA with Indian School of Business and other top business schools providing the Executive MBA program.
Our expert SP Jain (Surya Pratap) has completed his Global MBA program in Australia and reviews the institute – SP Jain School of Global Management and shares his invaluable insight by answering one of the most common questions i.e. Is it worth investing a fortune in SP Jain Global MBA Program?
AIU Approved PGDM Colleges – How Vital is the AIU Approval For A PGDM Institutes In India?
SP Jain Global MBA Program – The Market Review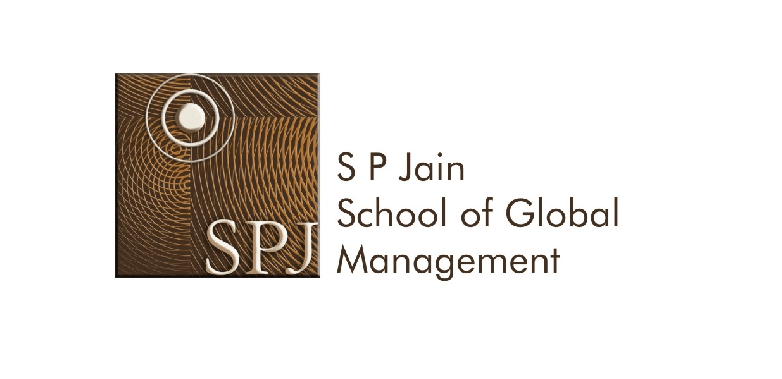 SP Jain School of Global Management is a leading Australian business school (yes you read it right) known for its innovative style of education and tri-country education model. The SP Jain School of Global Management has campuses in the lively cities of Dubai, Singapore, Mumbai and Sydney.
For its flagship Global MBA program, the management institute (you get an Executive MBA Degree and not PGPM) has been ranked very highly by some of the leading international publications including Forbes, Financial Times and The Economist.
The online reviews of the SP Jain Global MBA Program are simply exceptional as the management institute has jumped four places to be ranked number 12 in the world in Forbes's latest ranking of top one-year international MBA programs. It is now ahead of many of the leading business schools including Hong Kong University, HEC Montreal, Erasmus and Cass.
Best Business Schools in India: 5 Points To Know Before Selecting A Business School In India?
S P Jain School of Global Management is a 16 years old management institute with campuses established in Dubai (2004), Singapore (2006), Sydney (2012) and Mumbai (2015). The management institute boasts of over 7000+ global alumni across 30 countries, including, Australia, China, France, the UK and the US.
Dr. Grandhi, dean of the Global MBA program at SP Jain Global in an interview stated "When it comes to international jobs, our students have the distinct benefit of having studied in three of the world's top business cities. They have first-hand knowledge of how to function in an international business environment. They work for projects with top multinationals, network with business leaders, go on cultural tours and develop appropriate management skills."
Are Executive MBA Programs in India Better Than Regular MBA/PGDM?
"Innovation is part of our DNA. We are a futuristic management institute and we believe in creating future-ready graduates with the capability of succeeding in a world where change is the new normal.
"Since 2011, our Global EMBA has consistently ranked in top MBA rankings by the Financial Times, Forbes and The Economist. It is wonderful to see that the rankings of SP Jain Global is higher than the established one-year and two-year MBA programs".
"We owe much of this success to our tri-city study program which has resulted in more emotionally intelligent and globally-minded students who have achieved the very best in their respective careers, both in India and abroad.
Indian Media Wakes-Up After 30 Years To Cover Kashmiri Pandit Genocide
Student Reviews: SP Jain Global MBA Program
The reviews of students who completed the Global MBA or Executive MBA Program from SP Jain School of global management are equally commendable.
A student writes in his review – SP Jain is a top-notch management institute and their Executive MBA program is meant for those who already have some work experience. In my class, most of us had 3-4 years of experience.  This meant that the quality of discussions was much superior and we got a chance to learn from each other.
Another student writes in his review: The tri-country program at SP Jain Global which commenced from Singapore to Dubai and finally to Sydney was an awesome learning experience. Now I have international friends from more than ten countries and a great job in Singapore.
30 Years In Exile: Time For Kashmiri Pandits To Wake-Up & Reclaim Their Holy-Land
Another student who reviews the Executive MBA Program on says – The course structure at SP Jain Global MBA program stimulates the students – global case studies, out of class learning, business simulations and management games which force students to think and act differently. The reviews are expectedly incredible and the results are very obvious – i.e. great placements with amazing packages.
Concluding Review Of SP Global MBA Program (EMBA)
Surya Pratap Jain says, if you are extremely brand conscious, don't want to study in an average business school, have not scored extremely high in CAT and have strong financial backing, then SP Jain Global MBA program should be your ideal choice.
The fee structure of the Executive MBA program comes at a whopping INR 40 Lacs approximately, but then it also gets you an extravagant opportunity of studying in three campuses in Dubai, Singapore and Sydney.
MDI Murshidabad Reviews: How Good Are The Placements, Faculty At MDI's Murshidabad Campus? An Alumni Reviews
SP Jain School of Global Management (established in 2004) may not have any direct connection with SPJIMR (erst. S.P. Jain Institute of Management & Research, Mumbai) which was established in 1981, however, both the business schools cater a different audience altogether.
Concluding the review, the Global MBA Program at SP Jain School of Global Management is a game-changer with its tri-country program model, exceptional brand perception, awe-inspiring rankings especially with the Forbes and jaw-dropping remuneration packages with global organizations.
It is worth the investments if you have the money and heart to invest!
By: Surya Pratap Jain (Pen Name Used)