A recent Dutch intelligence report has accused Russia of mapping potential targets in the North Sea when an elaborate controversy is being played out regarding who sabotaged the Nord Stream pipelines.
Reuters reported that a recent report by the Dutch military intelligence agency MIVD claims that Russia has tried to collect intelligence to sabotage critical infrastructure in the Dutch part of the North Sea in recent months.
MIVD head General Jan Swillens told a news conference that a Russian ship trying to map the energy infrastructure was spotted at an offshore wind farm in the North Sea. However, before any attempt at sabotage could be successful, Dutch marine and coast guard ships escorted the vessel out of the North Sea.
"We saw in recent months that Russian actors tried to uncover how the energy system works in the North Sea. It is the first time we have seen this," Swillens said.
"Russia is mapping how our wind parks in the North Sea function. They are very interested in how they could sabotage the energy infrastructure."
The joint report by the Dutch intelligence services AIVD and MIVD warned that "vital marine infrastructure" could be vulnerable to damage and that Russia is undertaking "activities that indicate espionage and acts to prepare for disruption and sabotage."
In addition to highlighting the vulnerability of undersea internet cables, the research also cautions that a physical threat towards other crucial sectors, such as drinking and energy, is also possible, as long as such operations can be carried out secretly.
This development is significant as it indicates the level of suspicion NATO allies have against Russia, especially after the Nord Stream pipelines were sabotaged in September last year.
Even though there has not been a decisive investigation that establishes the Russian role in the Nord Stream, NATO almost unanimously believes Russia attacked to weaponize energy supplies. Europe depends on Russian gas supplies, which some countries are slowly trying to change with policy measures.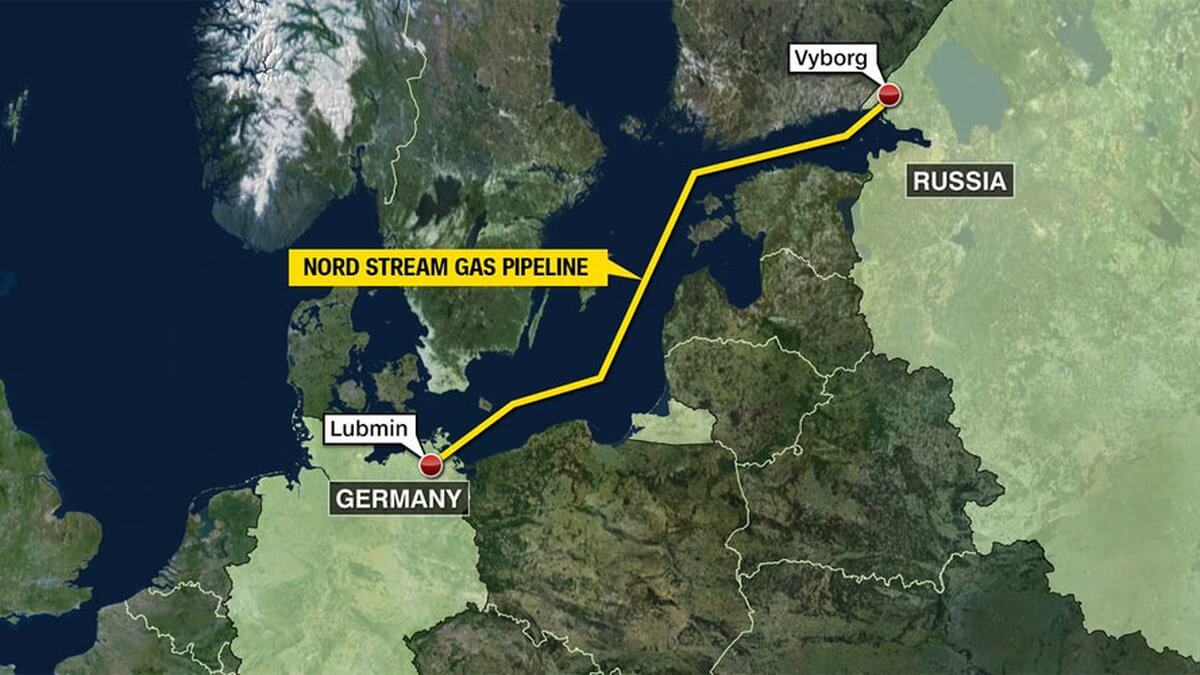 Earlier this week, NATO announced that its Brussels headquarters will house a new "critical undersea infrastructure coordination cell." This will allow for closer cooperation between military personnel and those in charge of maintaining critical infrastructure.
However, these developments come when the United States and its NATO allies have been accused of sabotaging Nord Stream and blaming it on Moscow for their gains. The question that has predominantly figured in all arguments is why Russia would sabotage its own pipelines.
United States Denies Accusations
Earlier this month, Pulitzer Prize-winning investigative journalist Seymour Hersh published a 5,000-word blog claiming that last year's bombing of the Nord Stream underwater gas pipelines in the Baltic Sea was a covert operation ordered by US President Joe Biden and carried out by the CIA.
The United States was quick to dismiss the report as false. US officials said that not even a shred of Seymour Hersh's report was true.
However, the journalist later said that it was "not a hard story to find" and that it is evident that at least one NATO nation was involved, mainly because senior US officials, including President Joe Biden, made it clear that the Russian-German project would be put on hold "one way or another" in February 2022.
Hersh also pointed out in the interview that the entire international pipeline industry knew "who did what" and that this was a reality that "nobody thinks about ….But I did, so there you are."
The report alleges the operation took place off the German coast in June and was covered by the well-publicized NATO exercise known as Baltic Operations 22 or BALTOPS 22.
He makes some startling claims, like US President Joe Biden's decision to attack the pipelines after almost ten months of consulting with senior officials.
According to Hersh, who cited an unnamed person with knowledge of the preparations, "Biden's decision to sabotage the pipelines came after more than nine months of highly secret back and forth debate inside Washington's national security community about how to best achieve that goal."
Hersh claimed that during a routine flight on September 26, 2022, a Norwegian Navy P8 surveillance plane launched the sonar buoy. The high-powered C4 explosives were set off a few hours after the signal from the buoy spread underwater, first to Nord Stream 2 and subsequently to Nord Stream 1.
The incident contributed to rising energy costs across Europe and the globe. In the aftermath of the incident, "Russia was repeatedly cited as a likely culprit, spurred on by calculated leaks from the White House—but without ever establishing a clear motive for such an act of self-sabotage, beyond simple retribution."
After this investigative report was published on Hersh's blog, Russian foreign ministry spokeswoman Maria Zakharova called on the White House to address the "facts" presented by Hersh.
On its part, Russia has regularly claimed, without offering any proof, that NATO countries were responsible for the explosions in September that affected the Nord Stream 1 and 2 pipelines. These two multibillion-dollar construction projects delivered Russian gas to Germany beneath the Baltic Sea.
It is, thus, intriguing that the Dutch intelligence report has put Moscow under the scanner again after the spotlight shifted to Washington for a while. The Nord Stream controversy refuses to die.
Contact the author at sakshi.tiwari9555 (at) gmail.com