The chasm between China and the Western world is widening, with both sides exchanging barbs and impinging on each other's interests. However, though the entire West speaks in one voice against common adversaries like China and Russia, there's often a lack of coherence in the individual policies of states.
Last year, an investigation revealed that several types of Chinese submarines had been employing German-made engines. The engines were supplied to Beijing by German Company MTU and the French branch of MAN, a Volkswagen affiliate, by overriding the EU arms embargo against China, as previously noted by the EurAsian Times.
Similarly, in a more recent incident, shocking revelations about the military trade between NATO members and Russia exposed the lack of unity in the alliance.
Investigate Europe had revealed that 10 EU member states exported €346 million of military equipment despite the post-Crimea embargo, with France and Germany being the biggest exporters of arms.
Now, an all-new investigation reveals shocking findings of European assistance for the rival Chinese military that could tip the balance in China's favor in the long term.
A detailed investigation carried out by DW, and about 10 other Europe-based media platforms have revealed that some European researchers have been collaborating with China's National University of Defense Technology (NUDT). The University has a strong affiliation with the Chinese military.
This cooperation has raised eyebrows because the stated goal of the NUDT is to "strengthen the armed forces and the nation," and it functions under the direct leadership of the Central Military Commission (CMC).
The state heavily funds the University, and its newly recruited students are even given military and political training.
The NUDT happens to be the alma mater of a Chinese student who went on to study for his Ph.D. in Germany, where he conducted research that could have possible military implications.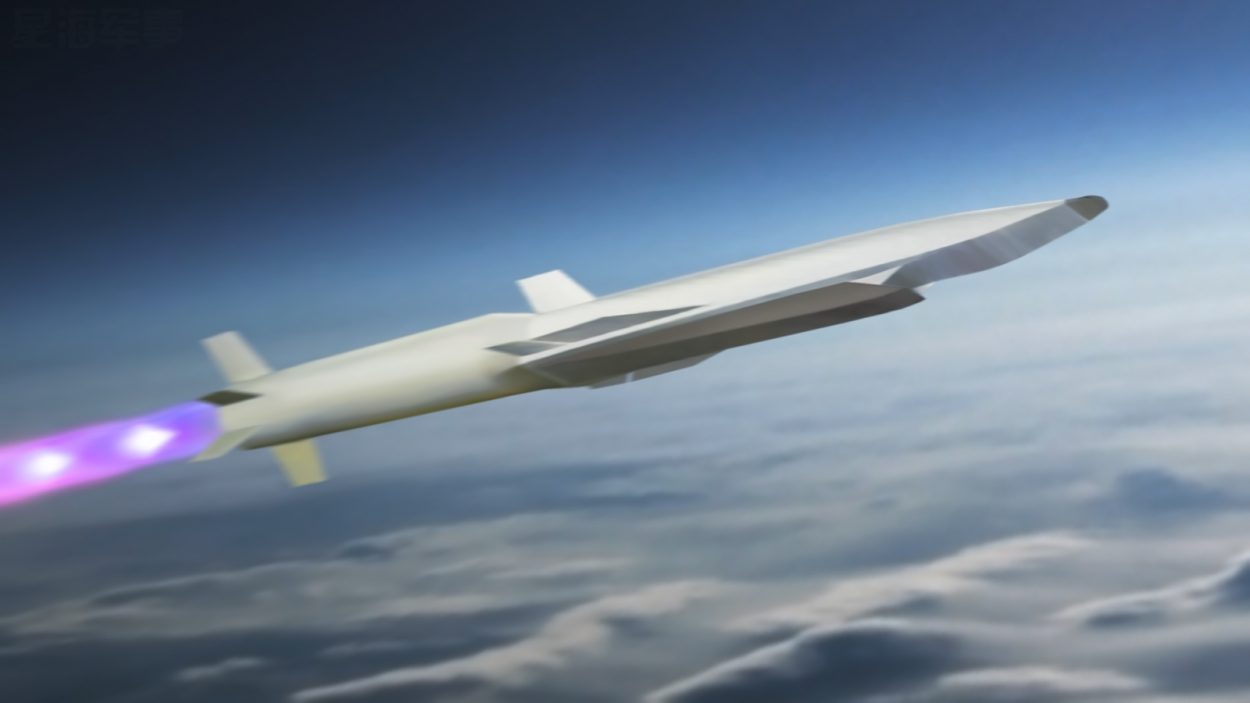 The student returned to China and started working for the NUDT. However, his previous German professor knew next to nothing about the nature of his research conducted in Germany. "When you're at NUDT, you're not allowed to talk about your work," he told the DW.
According to Alex Joske, an independent researcher who studied military institutes and labs in China as an analyst, the NUDT plays a critical role in military research, from hypersonic and nuclear weapons to quantum supercomputers.
By @NaomiConrad and @PetersmannS: An investigation by DW and partners has found that European researchers have cooperated with #China's National University of Defense Technology. The NUDT's purpose is to "Strengthen the Armed Forces and the Nation." https://t.co/ty2x6qAZD6

— William Yang (@WilliamYang120) May 19, 2022
The university has also made significant contributions to China's space program, with the "two bombs, one satellite" project being a case in point.
NUDT's website says that every year, the university subsidizes outstanding postgraduate students to pursue Ph.D. degrees at world-class universities. It is, therefore, no secret that researchers from all across Europe have formed close links with NUDT scientists over the years by hosting Chinese students for education. These universities are mostly based in Europe.
The investigation carried out by the media watchdogs has revealed that with these academic collaborations, the Chinese researchers studying in Europe will soon be developing technology that will make China the global superpower, challenging and dismantling the Western authority.
China Science Investigation
The investigation conducted by DW in collaboration with more than ten of its partners from across Europe was named 'China Science Investigation.' Its findings revealed that there were nearly 3,000 scientific publications by researchers affiliated with European universities and their counterparts at military-linked institutions in China, most notably from the NUDT.
The topics covered in the collaborative articles included artificial intelligence, robotics, and quantum science. These areas constitute emerging technology that is going to dictate how wars will be fought in the future. The Chinese researchers are shockingly chasing this knowledge abroad in rival countries.
Since many Chinese students are supported by lucrative government scholarships, they are particularly appealing to European research institutes that are frequently short on funds. The research, therefore, reveals an active knowledge transfer from European scientists to the Chinese military.
NUDT-affiliated scientists and researchers at institutions in the United Kingdom published over half of the papers gathered by the media portals engaged in the investigation, followed by the Netherlands and Germany. Among these, the investigators discovered several questionable publications.
The research was overwhelmingly done in subjects like quantum research, artificial intelligence, and computer vision with academics from the Universities of Bonn and Stuttgart and the prestigious Fraunhofer Institute.
In some studies, such as one on tracking groups of people, the application was immediately clear. One would "have to make a real effort not to see the dual-use applications were — you can't rule out that it can be used to track Uyghurs," one researcher said, referring to the Uyghur population in China's Xinjiang province which its leadership is accused of putting in internment camps.
Further, the study was published jointly with a researcher from the NUDT who had received numerous military awards before publication, indicating affiliation to the CMC and the military.
(Thread) We've spent the last few weeks reading scientific journal publications. Not the easiest task: some of the titles were pretty much impossible to decipher, let alone understand.

— Naomi Conrad (@NaomiConrad) May 19, 2022
In another study that aims to estimate the depth of objects, the potential military application was less clear-cut. "We could imagine that an adversary might have low-quality images they want to estimate depth from but can't without this," one expert wrote to DW and its partners in an email.
"At the same time, however, this could be exceedingly useful for, for example, open-source confirmation of covert sites by repressive governments and a range of peaceful activities," he continued. "We have a dual-use issue where the balance of risks and benefits are not clear."
Some technologies with dual-use characteristics might have less overt or obvious military applications. This allows the Chinese researchers to especially escape scrutiny from their host or any system of checks in their institutes in these foreign countries.
The German Benevolence For China
Only the individual researchers in Germany, and not the institute, are responsible for determining if their research has a dual-use application. If it does, they must apply to the Federal Office for Economic Affairs and Export Control for an export license for joint publications with scientists outside the European Union or for guest lecturers overseas.
This would mean that if a Chinese researcher were to declare that they were doing research in dual technology, meaning technology with both civilian and military applications, they would require a license to publish a research paper together with a scientist from a Chinese institute like the NUDT.
On their part, the Universities are required to submit an end-use certificate attesting that the equipment used by the researcher during their study is only used for civilian purposes.
However, one export control official told DW that the value of that certificate "is another story." This essentially means that there is no concrete or reliable scrutiny or security mechanism in place.
THREAD

German scientists have authored over 230 papers with counterparts at China's National University of Defence Technology or NUDT.

What's the NUDT? A promo video declares:

"We dedicate our lives to the modernization of the national defense army"?

— Richard Walker (@rbsw) May 19, 2022
One German institute underlined its awareness of its responsibilities when it came to "academic freedom and risks" in a written response to an inquiry by the media investigators. Though authorities refused to comment on specific papers, the institution claimed that each situation was carefully considered, especially when it came to "sensitive topics of cooperation."
According to a spokesperson for another university, no "contractually agreed research cooperation" with the NUDT exists. He went on to say that the university had followed German rules and regulations and that "written information and offers of consultation" had helped professors and students become more informed.
The spokesperson wrote that agreements with overseas partners were carefully considered. Given that the article was the result of basic research, he noted that the institution had "not seen any reason" to apply for an export license.
According to a different university, the article in question was created without "direct involvement by the NUDT" and was based on basic research that did not address any "dual-use concerns."
These findings indicate that the Chinese researchers are poised to benefit from the lack of any detailed inspections by host universities. These loopholes and laxity on the part of the host countries and institutes allow them to advance their research, especially in the area of dual-use technology.
Germany and other European countries popular among Chinese researchers have considered education an important part of their relationship with China.
In Germany, only in the last few years have lawmakers appeared to pay attention to German security officials' concerns that the mutual entanglement approach may be problematic. This is also the reason why Germany has now terminated the export of engines for Chinese submarines.
According to security sources, the German Foreign Ministry began to scrutinize visa applications from visiting Chinese researchers more rigorously in 2020. However, when it comes to China, universities, which one security official described as "naive and obsequious," seemed to find little reason to shift direction.
As emerging technology becomes the tool on which the world's future rests, the export of knowledge from Europe to a 'rival country' could cause a serious threat to its security and a rift with the US, which has been invested in opposing China tooth and nail.