Amid reports that certain European countries are preparing to transfer fighter jets to Ukraine, a former F-16 USAF pilot has stated that he and other American private pilots are willing to protect Ukraine's skies.
In an interview with VOA on March 14, retired Lt. Col. Dan Hampton, whose call sign is Two Dogs, touched upon the advantages of the F-16 over Russian and Soviet aircraft and the need for the Ukrainian government to take into account the possibility of hiring private military pilots to defend the country's skies. 
Ukraine's leaders have been pleading with members of the US Congress to pressure President Joe Biden's administration to deliver F-16 jets to Kyiv. 
While the White House opposes giving Ukraine the F-16s, two Ukrainian pilots are currently in the United States getting evaluated to see how long it could take them to get trained to operate the attack aircraft. 
Hampton, who participated in the Persian Gulf, Kosovo, and Iraq wars, remarked that while the F-16 can significantly alter the conflict's course, pilot skill is equally essential. 
"I do not oppose the Ukrainian pilots. They're great pilots, but it's [F-16] a very different type of modern fighter than the ones they're used to," Hampton added. 
He continued by drawing a parallel, saying that although an average Ukrainian pilot had 40–50 flying hours yearly before the war, he had between 200 and 300 while operating the F-16, not including combat missions. The American fighter pilots, therefore, fly a lot, he continued. 
He suggested that if the Ukrainian air force wants to employ Western-made fighter jets efficiently, they must abandon the old Soviet or Russian manner of doing things and operate like NATO, the West, and the United States. 
In addition, Hampton lauded the F-16 fighter plane, noting that it is a versatile machine and that everything inside is modular so that when new technology is developed, users only need to remove and replace the old box. 
Comparatively speaking, the F-16 is simpler to maintain than the Eurofighter and has more battlefield experience. 
F-16s are also present in other European nations. In this sense, European Allies could also supplement American training by providing other logistics, supplies, assistance, and training to pilots of the Ukrainian Air Force. 
He referred to the Su-35 as "trash" and said that regardless of how beautifully the Russians painted it, the aircraft wasn't capable. He noted that while the Su-35 looks excellent at air shows, in his opinion, it is rubbish.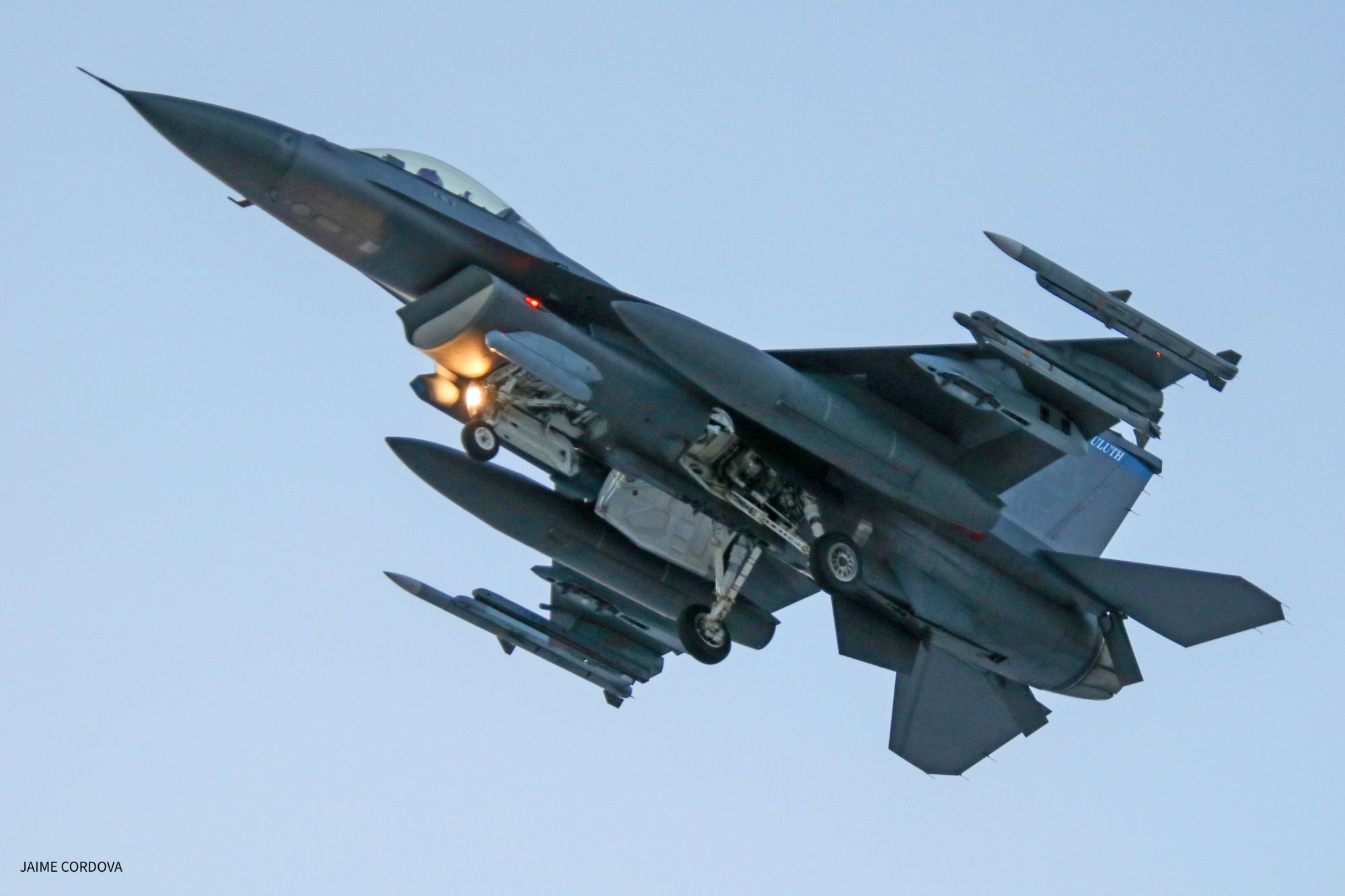 Western Pilots For Ukraine? 
The potential of finding a political solution to the issue of supplying Ukraine with F-16s is being explored by US lawmakers. But Hampton argued that having enough qualified pilots for these jets is most important. 
"The most important thing is to find people who can fly those aircraft and who already have thousands of hours of flight on these aircraft and do not need training," Hampton stated. 
Hampton said that if the government can ease its worries, enough American pilots are eager to defend Ukrainian skies. The US administration, he said, is "very confusing and complex." 
He also mentioned that there are enough pilots since many European pilots have received F-16 training. He expressed the desire that the government would accept such a proposal. 
"I will even go myself; I will become number one. You can count on me," the ex-pilot said.
The idea put forth by Hampton is akin to one that a former US military official proposed in January 2023, outlining a plan for Ukraine to explore efforts to "lease out" a mercenary air force from the US Defense Department. 
In an article for the Kyiv Post, Former US Air Force colonel Jeffrey Fischer argued that Kyiv did not need to demand aircraft officially from the US Air Force. 
Instead, Fischer advised Kyiv to take advantage of a 2019 Defense Department proposal to contract out its aggressor air training units to a few private businesses that provide pilot training and own the aircraft that will likely be used in combat.
Fischer advocated leasing US-owned aircraft to Ukraine's armed forces through the scheme. Also, the complex procedure for training such forces on highly advanced equipment will be eliminated.