The Ukrainian forces in eastern Ukraine shot down a Chinese-made Mugin-5 drone that had been armed and equipped with an explosive payload.
On March 11, the Ukrainian Security Service informed CNN that its operatives stationed in Russian-occupied territory had received a warning that a drone had been deployed to target Ukrainian positions. 
Military personnel stationed close to Sloviansk were alerted by the law enforcement agency and used AK-47 assault rifles to bring the drone down. 
The modified unmanned aerial vehicle (UAV) carried a bomb weighing roughly 20 kilograms that the Ukrainian army later detonated. The bomb was probably manufactured with 3D-printed components, according to an expert cited by CNN.
The drone, named Mugin-5, is a commercial unmanned aerial vehicle (UAV) produced by a Chinese company with headquarters in the port city of Xiamen on China's east coast.
The Mugin-5 can be purchased on Chinese websites like Alibaba and Taobao for up to $15,000, according to some tech bloggers cited by CNN. 
The Chinese company Mugin Ltd, situated in the city of Xiamen, confirmed to CNN that the event involved their drone and called it "deeply unfortunate." 
The business had previously stated that it condemned the use of its products in conflicts and ceased exporting to Russia and Ukraine after Moscow's all-out invasion.
Chris Lincoln-Jones, a former British Army officer and expert in drone warfare, told the outlet that the armed drone shot down in eastern Ukraine had no camera, ruling out its potential for surveillance.
According to Lincoln-Jones, the drone appears to be a "crude, unsophisticated, not very technologically advanced way" of conducting operations. He also noted that the Chinese-made UAV is quite affordable in military terms. 
Meanwhile, N R Jenzen-Jones, an arms and munitions intelligence specialist and director of the consultancy Armament Research Services, pointed out that the Mugin-5 Pro was probably deployed in this scenario as a "bomber" rather than a one-way attack (OWA, sometimes known as "sacrificial" attack). 
In January, the Russian forces allegedly shot down a Mugin-5 launched by Ukrainian forces, according to officials in the Russian-controlled Luhansk region of eastern Ukraine. Ukrainian officials have not commented on this specific instance.
But, analysts suggest that there is proof that both sides of the conflict have used this technology. It was previously reported that Chinese drone manufacturers and the Russian military were discussing the mass production of kamikaze drones. 
Electronic Sensors And Components Made By Taiwanese And Canadian Companies
It was also discovered that the drone contained various electronic parts that different companies supplied. 
CNN contacted a dozen businesses, including Taiwanese electronics manufacturer MKS Servos, whose electronic components were found in the Chinese-made UAV.
In response to the event, the Taiwanese company stated that some UAV manufacturers might use MKS servos on their finished products for military use. This is not something the company is pleased about and goes against the firm's goal and vision. 
The sensor on the improved UAV board was developed by Novatel, a division of the Canadian Hexagon company, which makes products for the construction, agriculture, and automotive sectors.
The business said the products are supplied "in accordance with applicable export laws" and subject to export controls.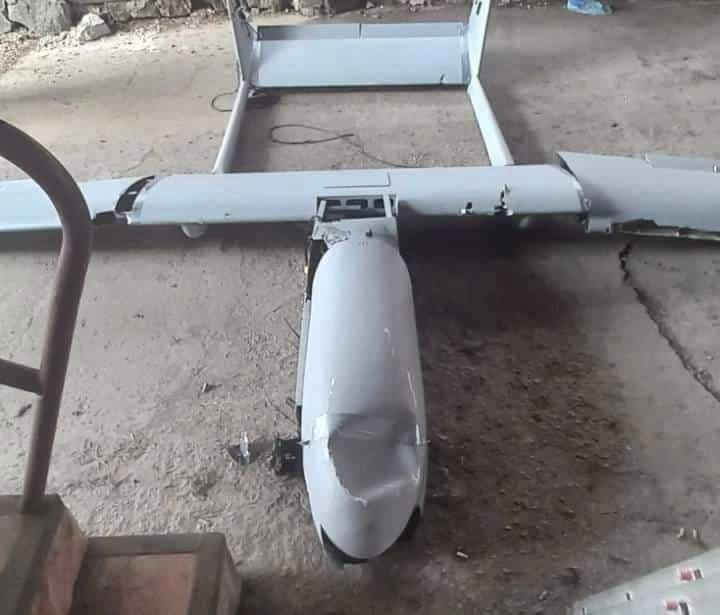 Western officials have warned that China can export lethal or non-lethal weapons to Moscow, which would support Russia's waning military capabilities in the ongoing conflict. 
According to intelligence that the Biden administration disclosed at the end of February, China is contemplating supplying Russia with weapons, ammunition, and drones. 
Russian reliance on China for dual-use products, including semiconductor chips, spare parts for choppers and other gear, and drones, has increased due to Western sanctions. Some commentators argued that the conflict would spark a new, more integrated military alliance. 
Michael Raska, assistant professor, and coordinator of the Military Transformations Program at the S. Rajaratnam School of International Studies, highlighted that rather than sending Russia military weapons to address immediate demands in Ukraine, Beijing is more probably going to broaden military cooperation to fulfill its long-term ambitions in competing with the US.
The most recent instance, nevertheless, has once more brought attention to the threat of commercial drones being modified for military use.