China seems to have been irked by the Hasimara air base under the Eastern Air Command receiving 36 Dassault Rafale fighters. It has promised to render it inoperable with a barrage of rocket and surface-to-surface missile strikes.
An undated clip of a news feature from an unidentified Chinese channel warns of missiles and rockets raining down on the base even before the fighters take off.
Hasimara is also just 90 kilometers from the Doklam plateau (or Donglang in Chinese) in Bhutan, the site of the two-month standoff between Indian and Chinese forces in mid-2017.
The rapid development of road and air base infrastructure and the Indian media's jubilant reporting of the air base in West Bengal receiving the fighters are perceived as an Indian "preparation for war."
The commentary in the video warns India to check its hawkishness towards China, which would not end well for Delhi.
印度在中印边境扩建机场,欲部署3种战机 : 中國媒體報導

Eng Subtitles pic.twitter.com/dv1Odjqge2

— OsintTV? (@OsintTV) December 24, 2022
China's Long-Range Missile, Rockets & Drone Strike
The clip has footage of Indian Su-30MKIs and Dassault Rafales taking off and landing at an airbase presumed to be Leh. The commentary in Chinese with translated English subtitles points out how the People's Liberation Army (PLA) has deployed many weapons and equipment on the border, hinting to India that China already enjoys a lead in frontline logistics and infrastructure.
"In the past half month, it has deployed various high-performance weapons equipment south of Tibet. After the outbreak of conflicts in the south of Tibet, the PLA immediately held large-scale, long-range rocket and missile firing exercises (in southern Tibet)," the commentary said. China refers to Arunachal Pradesh as Greater Tibet or Southern Tibet.
The clip then shows a small All-Terrain Vehicle (ATV) wading through a thick jungle and PLA soldiers disembarking from it and taking up positions with heavy caliber rocket launchers. There is another clip of multiple-rocket launch systems (MLRS) firing, which must have been the "missile firing exercises" referred to in the commentary.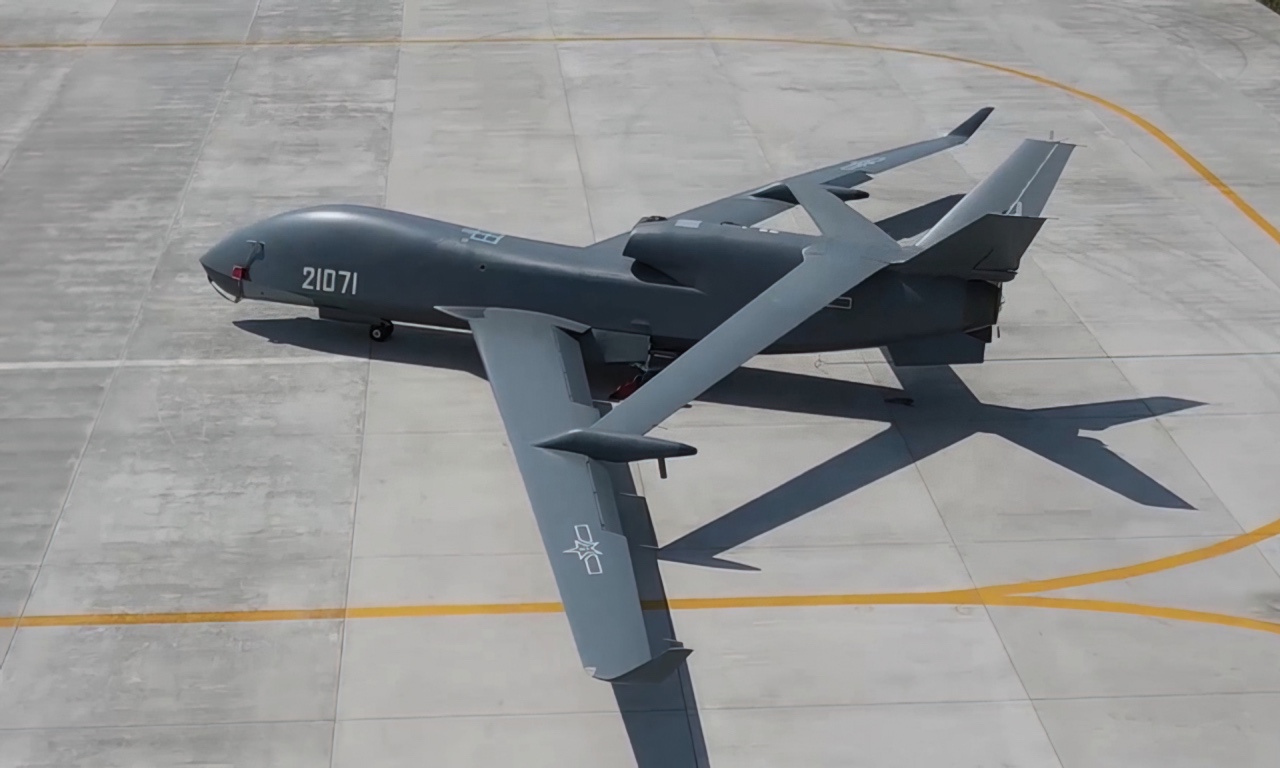 "In addition, the PLA has also deployed the WZ-7, WZ-10, and the CH-7 strategic reconnaissance aircraft that can be launched and fight independently. It is worth mentioning that the PLA has also deployed J-11 and J-10 series fighter jets in the Tibetan region. If India dares to launch an attack from the Hasimara air base, the long-range rockets of the PLA from 90 kilometers away can destroy the air base before the Indian fighter jet has taken action. Therefore, we advise India to stay calm. Otherwise, it will self-destruct," the commentary adds.
Does India Need To Worry?
This confirms the previous analyses by the EurAsian Times about Chinese UGVs in Ladakh and the WZ-7 and CH-7 strategic reconnaissance/strike drones.
The range of UGVs for varied purposes ranging from logistics, medical evacuation (MEDEVAC), reconnaissance, tactical command and control, troop transport, swarm drone launchers, air defense with man-portable missiles, and light and heavy caliber-armed automatic guns are a part of the mechanization goals of the PLA, espoused in its 2019 Defense White Paper.
A concept video showed the dual manned-unmanned capable ATVs and UGVs conducting combined armed strikes on a terrain similar to Ladakh. Almost all the vehicles were also displayed at the recently concluded Zhuhai Air Show. Based on the live demonstrations by Chinese defense major NORINCO, they appear to have been inducted into service.
The WZ-7 Soaring Dragon and the CH-7 UAVs were also analyzed to be primarily meant for Intelligence Surveillance Reconnaissance (ISR) roles to gather as much targeting data to aid the very long-range missile and rocket strikes on Indian positions.
Experts also believe that UAVs have electronic warfare (EW) capabilities with Electronic Intelligence (ELINT), Communications Intelligence (COMINT), and Signals Intelligence (SIGINT) systems.
A section of military affairs commentators has long believed that China will aim at 'blinding' Indian military operations by manipulating the electromagnetic spectrum, impacting radar and communication airwaves.
The AI-enabled drones have highly advanced optical and electronic sensors with credible data processing and sensor-fusion technologies. Linked with China's satellites, the High-Altitude Long Endurance/Medium Altitude Long-Endurance (HALE/MALE) class UAVs can safely conduct ISR and EW roles from within Chinese airspace.
Indeed, possessing drones does not guarantee complete victory and depends a lot upon how India has planned its operations. But they are massive tactical nevertheless.
Too Many Targets
Retired Mirage-2000 pilot and present director general of the Centre for Air Power Studies (CAPS) Air Marshal Anil Chopra recognized the threat from People's Liberation Army Rocket Forces (PLARF) long-range strikes to cripple Indian air bases.
But he also pointed to how the IAF has 25 airfields close to its northern Himalayan borders. In contrast, China only has 11 (four in Eastern Ladakh and around seven in Tibet) in an article in the Indian Defense Review. "The IAF will be able to launch a much larger number of missions," he wrote.
Chopra, too recommended India target Chinese airfields using air strikes and surface-to-surface missiles. The impact of "neutralizing just two airfields in each sector would have more severe implications for them than if the same were to happen for India," Chopra adds.
Lastly, we need a practical assessment of Chinese territorial priorities. China had long offered a swap deal of giving up its claim over Arunachal Pradesh in exchange for India accepting the Chinese claim on Aksai Chin.
The offer made by Chinese premier Zhou Enlai in the 1960s was on the table until the 2000s. It has been the usual Chinese practice to exchange disputed areas in all its border issues with Russia and Central Asian nations.
China believes settling such legacy territorial disputes is administratively tedious.