Europe's FCAS fighter jet program (Future Combat Air System), aimed at developing a sixth-generation aircraft, has three stakeholders — Germany, France, and Spain.
In late 2017, France and Germany announced their intention to collaborate on the development and production of a New Generation Fighter (NGF) that would eventually replace their Rafales and Eurofighters, respectively.
A deal to the tune of €150 million investment was inked in February 2020 to fund the system's early development work. Spain formally joined the program as the consortium's low-observability prime contractor in December 2020.
The future fighter prototype is expected to fly for the first time in 2030. The aircraft is scheduled to be ready for service between 2040 and 2045.
The FCAS fighter jet program aims to replace the three fighter jets currently in use by the three countries of the consortium — French Rafale multirole fighters; German Eurofighter Typhoons focused on air-to-air missions; and Spanish Typhoons that also serve as ground-attack aircraft.
Apart from the FCAS, there is another sixth-generation fighter being manufactured under the name 'Tempest' and is being spearheaded by Britain. In fact, there have been predictions that the Tempest and the FCAS program will eventually merge. However, these are mere speculations.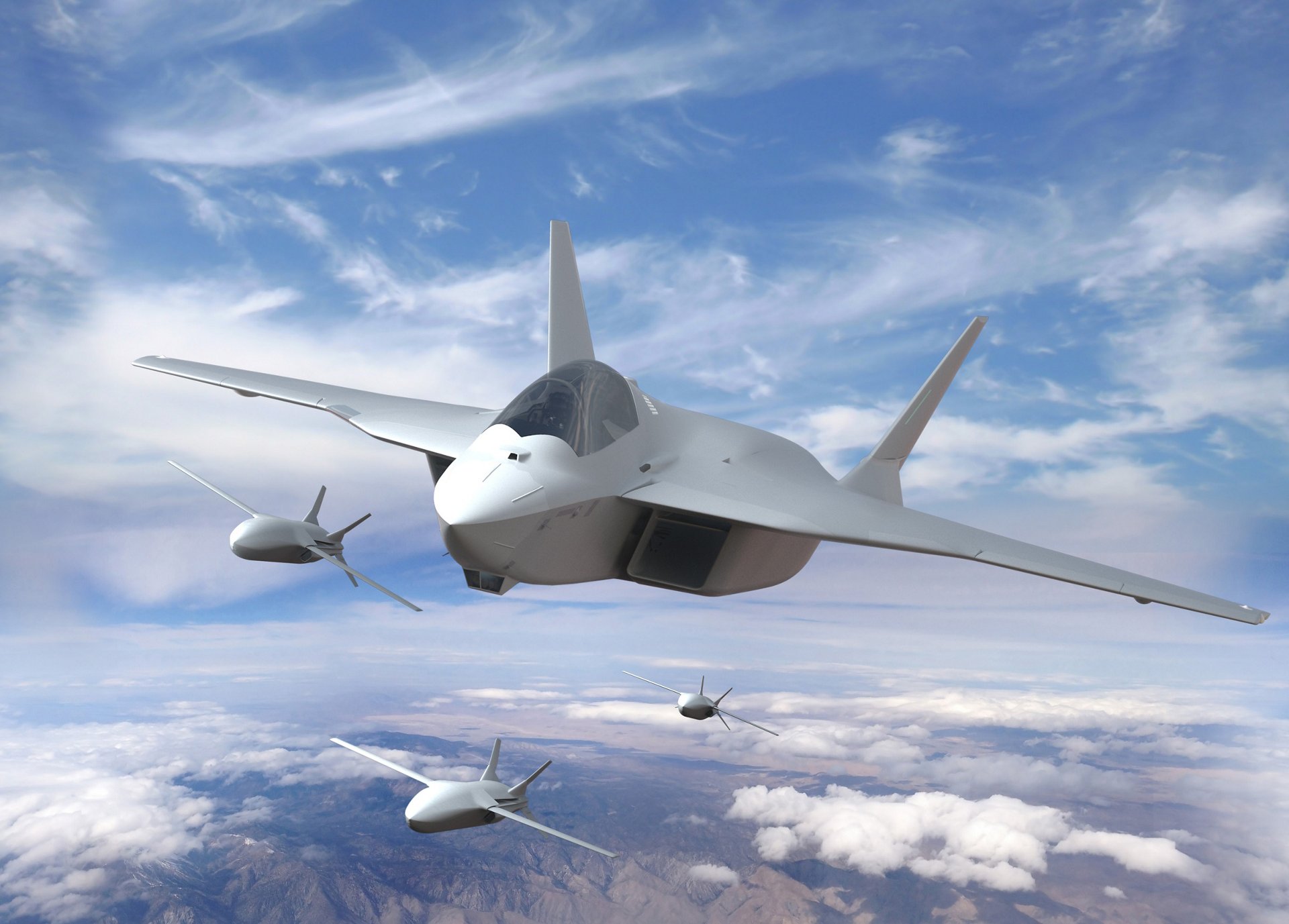 While the objectives laid out by the FCAS consortium are very ambitious, there are certain roadblocks in the strategic interests of France and Germany that could potentially derail the project or make it inaccessible for countries outside of Europe.
FCAS Fighter Program Hurdles
In an escalation of the long-running feud between the two defense contractors, over project leadership, Dassault Aviation SA threatened to withdraw out of an agreement with Airbus SE to produce a future European fighter plane, Reuters reported.
Dassault Chief Executive Officer Eric Trappier said at a press conference in Paris recently that talks between the French company and Airbus' German and Spanish arms have come to a halt and that an agreement on moving to the next phase is yet to be signed.
The Germans "have to trust this new team, including the leader of the team, which is Dassault," he said. "If this isn't the case, it's better not to go." He added that he won't accept any co-leadership organization. "I won't do it," Trappier said. "We're hitting up against that."
A Dassault exit would be a major blow for a project hailed as a beacon of European Union unity at a time when the continent is engulfed in conflict, said Bloomberg Quint.
Germany's historic decision to dramatically increase military spending in the aftermath of Russia's invasion of Ukraine would have been anticipated to put a stop to the squabbling, but that hasn't happened yet. According to Trappier's comments, the chasm is expanding.
The United Arab Emirates has signed a $16-billion agreement to purchase 80 Rafale fighter jets from France in December last year.
Countries that buy weapons in conflict-torn regions want to keep their militaries operational in the case of possible arms embargoes, and France offers two compelling arguments: a valued strategic connection and a minimal danger of losing weapons support against other fighters like that of America, according to an expert writing for Foreign Policy magazine.
Rafale is a French indigenous jet in a true sense unlike the American fighters, which frequently incorporate technologies from foreign manufacturers such as Rolls-Royce and BAE Systems in the United Kingdom, and Safran in France.
All essential components of the Rafale, including the engines, radar, and electronic warfare system, are built by French manufacturers. This is a French-only aircraft.
Dassault Aviation had failed to sell a single Rafale to a foreign country for about 30 years, while the United States, as the dominant post-Cold War global power, had steadily dominated the global combat aircraft market. However, that began to change with the 2015 Egypt deal and the Rafale has seen an upward trajectory since.
Buyers of French fighters know "they'll never have to ask for the keys to their new purchase", which has been the secret to France's recent success as an armaments exporter, says Richard Aboulafia, managing director of AeroDynamic Advisory, in his article.
Germany's inclination to limit arms sales and support on political grounds, on the other hand, has grown in recent years. Berlin has halted sales of a number of Airbus items, including the A330 MRTT refueling tanker, C-295 military transport, and H145 helicopter, to Saudi Arabia and other countries, citing human rights violations.
"A Franco-German fighter isn't just a bad idea because of asymmetric weapons export policies. The industrial arrangements themselves are problematic. Ostensibly, the FCAS is a joint program, but the partners have agreed to make Dassault prime contractor on the aircraft, and there are few doubts that Safran will be the prime contractor on the engine and the French company Thales on the radar and electronic warfare systems," argues Aboulafia.
This is the primary difference that could leave the FCAS program in the doldrums. The French sale of Rafale to Egypt or UAE proves that it has little consideration for the human rights record and cares solely about the export potential of the aircraft.
Additionally, France is thought to be particularly protective of its nuclear-capable supply chain. Unlike Germany, it is a nuclear power with a nuclear deterrent of its own. Although it is a member of the US-led NATO, France has its own strategic autonomy and aspires to project its might internationally to play a far larger role.
Germany does not share France's sensitivity to "nuclear delivery mission; long-range power projection (strike) capabilities; and carrier-capable combat planes to operate from the replacement to the Charles de Gaulle", argued strategic affairs analyst Prakash Nanda in a previous article of the EurAsian Times.
In fact, Germany is adamantly opposed to any nuclear component. For Germany, a combat aircraft that is capable of carrying out the defensive counter-air mission against prospective threats to German and NATO partners in Europe is sufficient.
One reason why even India chose Rafale over the Eurofighters was that it could integrate the Rafale into its nuclear triad, whereas for the latter, clearances from Germany wouldn't be easy to obtain given its strict non-proliferation credentials, former Indian envoy to France, Vikram Sood told ThePrint.
Industrial work share arrangements could be another source of conflict between the two partners. The French government maintains control over strategic industrial capabilities at the national level. It has a long history of state-industry cooperation, active guiding, and direct ownership that is institutionalized.
In contrast, willingness and ability to constructively influence the domestic defense industry appear to be much less developed in German – and equally, Spanish – politics and administration, explained Nanda.
Maintaining a strong industrial base and skilled jobs is a significant political priority for Germany, as it is for France. However, given Germany's political aversion to selling military equipment to countries with weak human rights and non-proliferation records, export controls are expected to be a key sticking point.
In light of this, there are difficulties between France and Germany about how the two countries can agree on the new fighter jet's export potential.
France is a supporter of "pragmatic export rules" and will never tolerate German sales vetoes. This is especially true given that France is the project's lead partner due to its superior experience. France has retained a national industrial base capable of autonomously designing and manufacturing systems across a broad spectrum of military applications, thanks to companies like Dassault (aerospace systems integration) and Safran (jet engines).
By contrast, Germany and, to a lesser extent, Spain has long relocated the majority of its autonomy goals from the national to the European level.
France is at a juncture where it is looking at expanding its defense exports and assuming a leadership role in the global arena. With the limitations attached to a partnership with Germany, that prospect could well be in jeopardy. These key fundamental differences could be reasons why the FCAS might actually never take of.