French Rafale-M (Marine) has emerged as the frontrunner over the US Navy's F/A-18 Super Hornet for the multi-billion deal to supply 26 warplanes to the Indian Navy.
The Indian Navy has reportedly submitted an exhaustive report on Rafale and Super Hornets, both of which were tested earlier this year, to the defense ministry to take a final decision on the procurement, according to reports in Times of India.
As per the report, French Rafale-M has been found to be "more suitable in meeting the operational requirements and criteria" compared to the Super Hornets.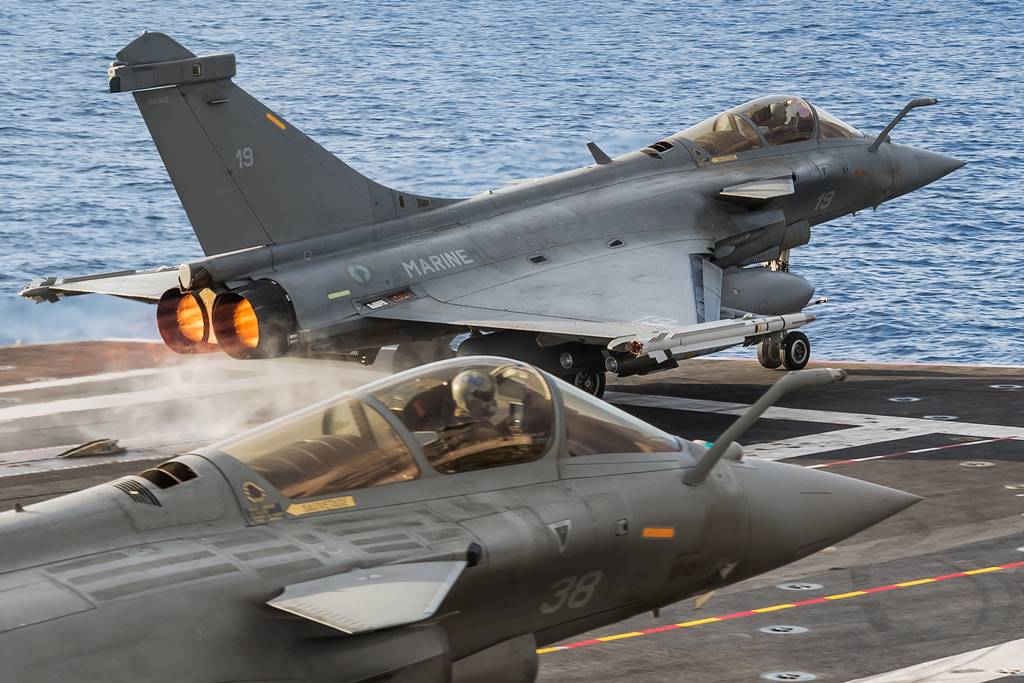 Dassault Scores Despite Issues
Earlier, comparing Super Hornets with Dassault Rafales, experts argued that Rafale-M wings could not be folded, making it take up more space on the aircraft carrier's deck.
---
In comparison, F/18 Super Hornet has a folding wing mechanism. Boeing had demonstrated in its presentation to the Indian Navy that the warplane could fit into the Lift of the INS Vikrant and INS Vikramaditya without needing the removal of the radome cone and wingtip rails.
Rafale Jets For Indian Navy! Why France Should Be Confident Of Winning Another Fighter Deal From Modi Govt.
Furthermore, Super Hornets' single-seater and twin-seater variants can operate from the deck of the aircraft carrier, unlike the Rafale-M, whose twin-seater variant works from the shore, which Boeing believed would benefit the Super Hornets.
Rafale-M has a limited production of fewer than 50 units (only the French Navy uses this aircraft), making this platform more pricey than the Rafale jet operated by the French Air Force and the US Navy's Super Hornets.
In the case of Super Hornets, nearly 1,500 legacy and new aircraft were delivered over the last four decades, which should diminish operating costs because of economies of scale.
Boeing had also emphasized the interoperability factor, asserting that the Super Hornet is compatible with other systems and platforms in the Indian Navy, like the MH-60 Romeo and P-8I Poseidon maritime aircraft.
By EurAsian Times Desk
Mail us at

etdesk (at) eurasiantimes.com