In a captivating display of aerial prowess, Qatar Emiri Air Force (QEAF) Rafale fighter jets flew over Egyptian skies as they participated in Exercise Bright Star 23.    
Qatar, participating for the first time, has dispatched a contingent comprising Land, Air, Navy Forces, and Joint Special Forces to the Multinational Military Exercise Bright Star 23, an exercise led by Egypt and the United States.  
On September 5, a press release issued by the Qatar Ministry of Defense confirmed the arrival of Qatari forces in Egypt for the eighteenth edition of this multinational exercise. 
In addition to the press release, the Ministry shared compelling visual content on various social media platforms, including images and videos capturing the presence of their forces in Egypt.
The Ministry also shared a video in which the Qatari Rafale fighter jets are thundering through the Egyptian skies. 
القوات المسلحة القطرية تشارك في التمرين الدولي المشترك النجم الساطع 2023 في مصر pic.twitter.com/gzDKcZye2e

— وزارة الدفاع – دولة قطر (@MOD_Qatar) September 5, 2023
Although Qatar did not specify the exact number of Rafale fighter jets it deployed to Egypt, the images shared on the social media platform X (formerly known as Twitter) show four Rafales actively participating in Exercise Bright Star 23. 
This exercise is underway at the Mohamed Naguib Military Base in Egypt, commencing on August 31 and continuing until September 14. 
Qatar said that the exercise is one of the most extensive multinational exercises, in which 34 Arab and foreign countries participate.
In 2015, the Qatar Emiri Air Force placed an order for 36 Rafale jets, and Dassault Aviation successfully delivered these aircraft within the period spanning from 2019 to 2022.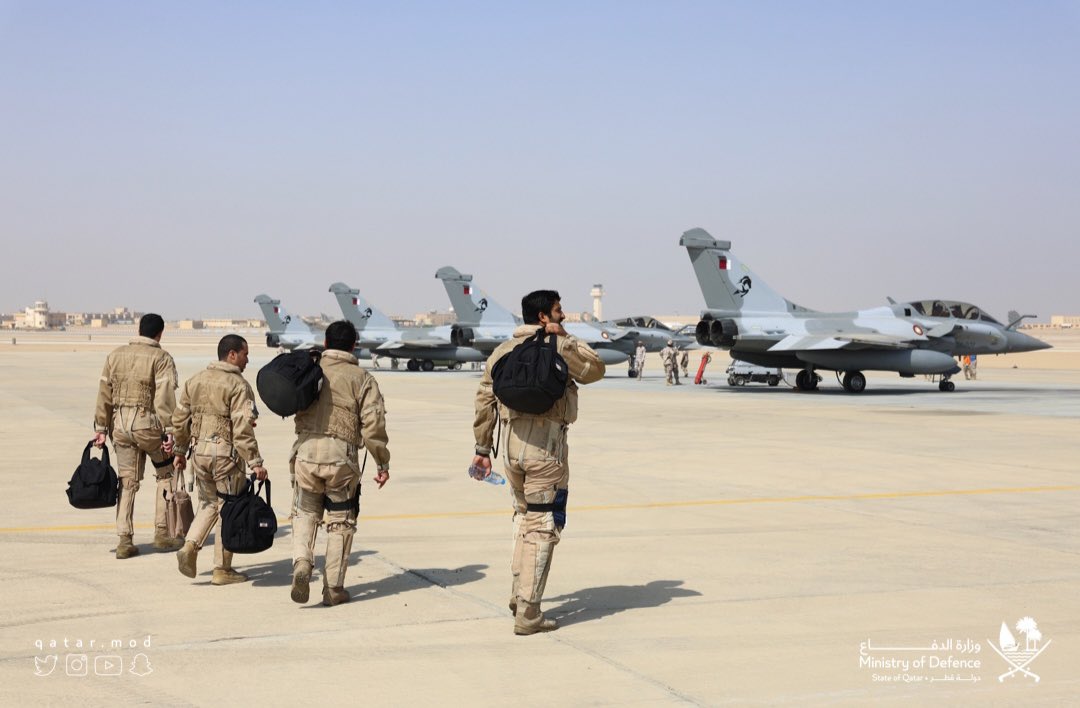 Besides this, reports indicate that Qatar is contemplating the purchase of an additional batch of 24 Rafale fighter jets, along with the prospect of upgrading its existing fleet to the latest standard.
Meanwhile, the Indian Air Force (IAF) is participating in Exercise Bright Star 23 for the first time alongside air force contingents from the United States, Saudi Arabia, Greece, and Qatar. 
The service has dispatched a contingent consisting of five MiG-29s, two IL-78s, two C-130s, and two C-17 aircraft. Furthermore, IAF's Garud Special Forces personnel have also joined the exercise.
During Exercise Bright Star 23, the Indian Air Force (IAF) also deployed its IL-78 air-to-air refueling aircraft to refuel Egyptian Air Force aircraft. 
Exercise Bright Star 23
The United States and Egyptian Armed Forces jointly lead the Bright Star 23 military exercise with over 30 participating nations at Mohamed Naguib Military Base in Egypt.
Approximately 1,500 US military personnel are actively engaged in Bright Star 23. Their primary focus is on enhancing regional security and fostering cooperation, all while championing interoperability in a broad spectrum of warfare scenarios, encompassing both conventional and irregular challenges. 
The participating military personnel are actively involved in various activities, including field training exercises, a command post exercise that centers on military decision-making processes, military academic programs, command and control operations, Combined Joint Task Force planning, and a seminar tailored for senior-level leadership.
"Bright Star 23 strengthens the critical defense partnership between the United States and Egypt and highlights the importance of the continued cooperation between our two countries to improve stability in the Middle East," US Embassy Cairo Chargé d'Affaires Evyenia Sidereas said.
"We appreciate Egypt's leadership in this endeavor and the invitation to work as partners with the Egyptian Armed Forces during Bright Star 23," Evyenia Sidereas said.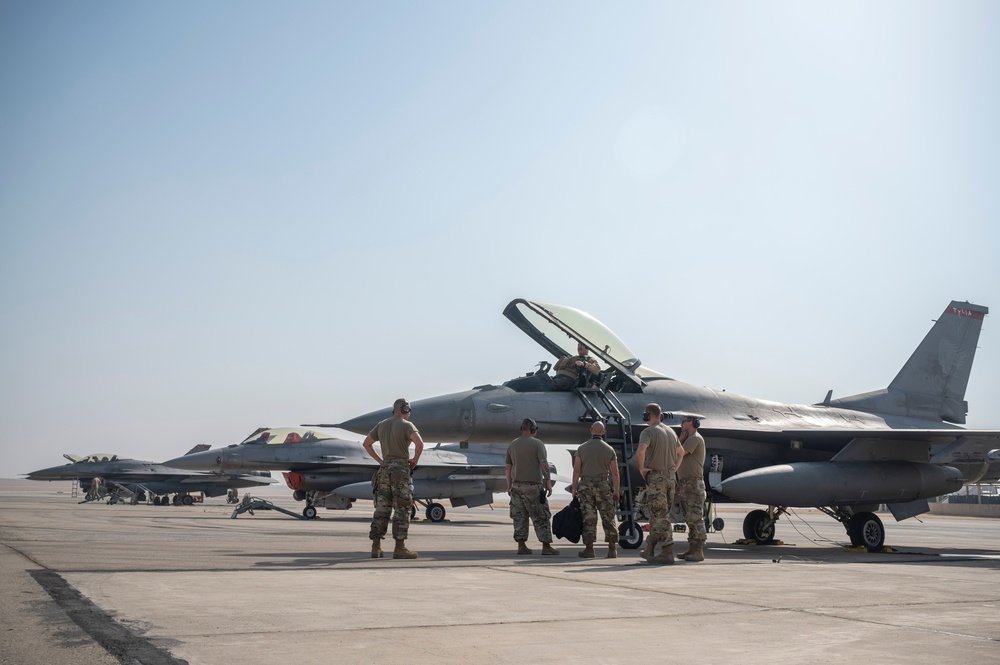 General Michael Erik Kurilla, who leads CENTCOM, highlighted that Bright Star has consistently served as a prominent example of military-to-military partnerships within the CENTCOM area of responsibility. 
Furthermore, he noted that this year's exercise vividly showcases the robustness of the collaboration between the US and Egypt's military forces while enhancing interoperability among all participating nations.
Remarkably, Bright Star, now in its 18th iteration, stands as one of the longest-standing exercises within the US Central Command Area of Responsibility, with its inaugural exercise dating back to 1980.
The US Embassy in Egypt said that since 1978, the United States has made substantial contributions, exceeding US$50 billion in military assistance, aimed at bolstering and expanding the capabilities of the Egyptian military. 
This support is strategically directed towards fortifying the Egyptian military's capacity to safeguard and protect its land and maritime borders effectively.