Indonesia is moving ahead with its plan to procure 36 Rafale multirole fighter aircraft, Janes reported.  Indonesian Minister of Defense Prabowo Subianto told reporters on January 20 that discussions for the program had already been finished and that the contract was now "awaiting activation".
The Janes reported, citing a source close to the Indonesian Ministry of Defense, that a preliminary deal worth EUR5.8 billion ($6.56 billion) was signed with Dassault Aviation on June 7, 2021.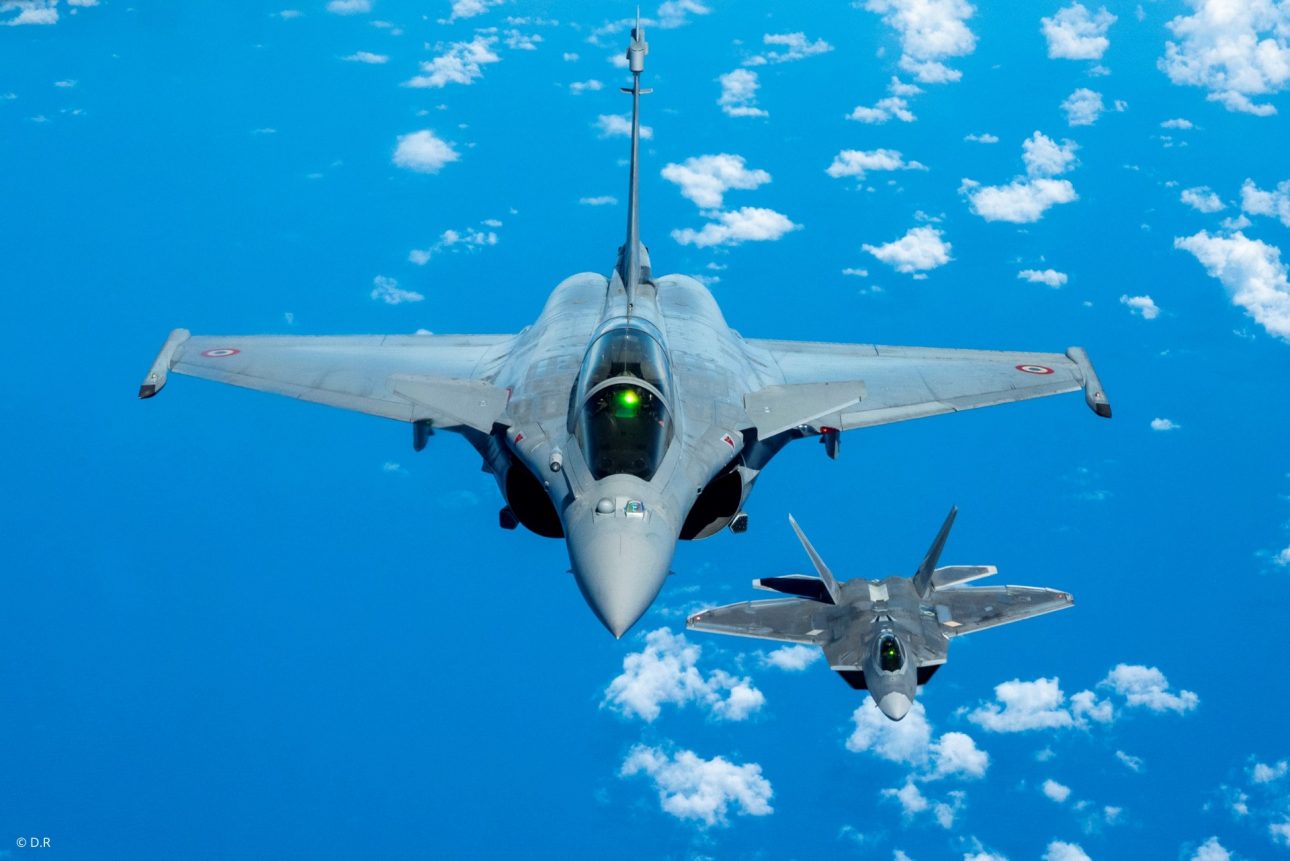 The contract, which calls for the delivery of 36 fighter jets to the Indonesian Air Force, is yet to be activated due to a lack of budgetary clarity. According to the report, Jakarta is currently looking for a foreign lender to help fund this program.
If the agreement is reached, Indonesia will become the first country in Southeast Asia to deploy the Rafale, a twin-engine, delta-winged multi-role aircraft. 
Russian Su-35 Out Of Race?
Indonesia is currently looking for a 4.5-generation medium or heavyweight fighter. The plan, however, has been hampered by a lack of funding, political commitment, and an inefficient procurement process. Earlier, the country was interested in purchasing the Russian-made Sukhoi Su-35. 
But Indonesia's Air Force chief declared in December 2021 that the country would abandon the plans to procure the Russian Sukhoi Su-35 in favor of the US-made F-15EX Eagle II or the French-made Rafale. Although hasn't really revealed why it decided not to purchase Russian jets, it is safe to speculate that fear of CAATSA (Countering America's Adversaries Through Sanctions Act) could be the reason.
"Regarding the Sukhoi Su-35, with a heavy heart, yes, we have abandoned that plan. We can't just keep talking about it," Air Chief Marshal Prasetyo said at the time. Following Indonesia's decision to cancel the deal, a Russian official in Jakarta emphasized that the transaction "is not dead". 
In February 2021, Asia Times reported that Indonesia could procure eight US-made aircraft and 36 French-made fighters to bolster Indonesia's front-line air defenses. The report also mentioned that the country is wishing to procure more weapons including three Lockheed Martin C-130J Super Hercules transport aircraft, three Airbus A330 tankers for aerial refueling, six MQ-1 Predator drones and Italy's Leonardo early-warning radar system.  
Rafale Multirole Combat Fighter
Dassault Aviation's Rafale is a twin-jet French combat aircraft capable of performing a wide range of short and long-range missions, including air superiority and air defense, close air support, in-depth strikes, reconnaissance, anti-ship strikes, and nuclear deterrent.
The Rafale was first procured by the French Navy in 2004, and then by the French Air Force in 2006. The fighter planes were employed in combat missions in Afghanistan, Mali, Libya, Syria, and Iraq. The Rafale's Navy version has 13 hardpoints, while the Air Force version has 14 and can carry payloads of more than 9 tonnes.
Its armament includes the following weapons: Mica, Magic, Sidewinder, ASRAAM, and AMRAAM air-to-air missiles; Apache, AS30L, ALARM, HARM, Maverick, and PGM100 air-to-ground missiles; and Exocet / AM39, Penguin 3, and Harpoon anti-ship missiles. 
The Rafale multirole combat aircraft is equipped with Thales' RBE2 passive electronically scanned radar, which has look-down and shoot-down capability. The radar can identify and prioritize threats by scanning up to eight targets at once.
The RBE2 AESA radar system, the METEOR long-range air-to-air missile, the TALIOS designation pod, and an update to the SPECTRA electronic warfare suite are all included in the new F3R Standard.
The Thales Spectra electronic warfare system, which includes solid-state transmitter technology, a DAL laser warning receiver, missile warning, detecting systems, and jammers, is installed aboard the Rafale.
Rafale Exports See An Upswing 
The Rafale has been exported to a number of countries recently. The EurAsian Times had earlier reported that the UAE signed a contract with France's Dassault Aviation in December 2021 to buy 80 Rafale F4 jets, the latest variant of the 4.5-generation fighter aircraft. 
The French company is already in the process of completing 30 Rafale sales to Egypt. In 2015, France had announced the first-ever deal to export the Rafale to Egypt.
As announced by then-French President Francois Hollande, Egypt initially bought 24 planes for 5.2 billion euros ($5.9 billion) in 2015. In May 2021, Cairo ordered another 30 Rafales from France, raising the Egyptian Air Force's total number of Rafales to 54.
Qatar also announced in 2015 that it would 24 Rafale multi-role jets for $6 billion. Another 12 Rafales were ordered in 2018, bringing the total number to 36.
Out of the 36 Rafales ordered, India is waiting for the last three to arrive. Then, in January 2021, Greece became the first European buyer of French Rafales, agreeing to purchase 18 fighter planes for $2.8 billion.
Croatia has also opted to buy 12 Rafale fighter jets for approximately one billion euros in November 2021. Weapon systems, spare parts, logistics, and training for the Croatian Air Force are all included in the contract.