Edited: Rafael, an Israeli defense manufacturing company, has developed a new variant of the Spike L2 missile to provide the US Special Operations Command with a sophisticated stand-off "air-to-surface missile" for its 'armed overwatch' platform.
Rafael Advanced Defense Systems (RADS) recently announced the development of a new lightweight stand-off air-to-surface missile developed exclusively for fixed-wing aircraft.
It will be officially unveiled at the US Special Operations Forces Industry Conference in Florida later this month.
The new AeroSpike missile is a derivative of Rafael's Air-to-Surface Directorate's ground-launched Spike LR2 multi-purpose surface-to-surface guided missile system, which has been modified to an air-launched variant.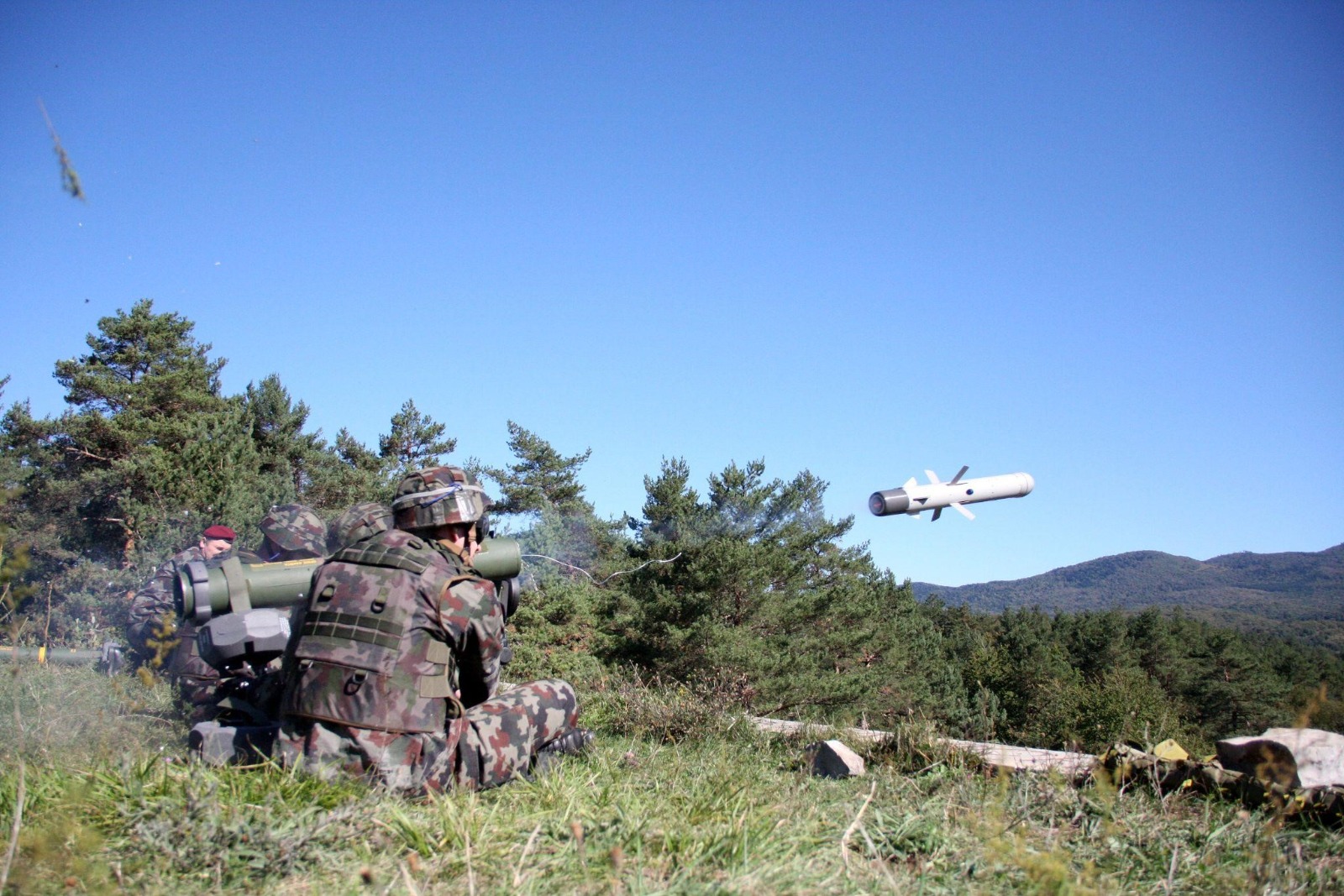 Rafael Advanced Defense Systems produced the Spike LR2 variant of the Spike anti-tank guided weapons family a few years ago. The fifth-generation missile can be launched from a variety of platforms.
Spike LR2, on which the AeroSpike is based, is a fire-and-forget missile that provides unmatched performance and lethality. Infantry, armored vehicles, attack helicopters, and naval vessels can all use the missile to hit the target with precision.
When fired from a land launcher, the Spike LR2 can strike targets at a range of 5.5 kilometers, whereas the missile launched from a helicopter can reach a maximum range of 10 kilometers.
A more advanced and fixed-wing aircraft variant, 'AeroSpike', could be expected to go further and beyond the capabilities of the previous Spike family weapons.
Official Launch Soon
AeroSpike is optimized for day/night all-weather air-to-surface engagements against static or moving targets, including tiered air-defense artillery (ADA) networks, mobile surface-to-air missile systems, armored land platforms, and urban infrastructure, and is designed to be used first with fixed-wing turboprop light-attack and armed reconnaissance platforms.
AeroSpike's full-scale development was completed in 2019, and Rafael has been spiraling its capabilities since then. AeroSpike will be publicly unveiled at the 2022 Special Operations Forces Industry Conference (SOFIC) in Tampa, Florida, from May 16–19. It is currently at Technical Readiness Level (TRL) and in use with many unidentified clients.
SOFIC is US Special Operations Command's cornerstone event that enables the Special Operations Forces enterprise to strengthen existing partnerships and forge new ones.
"AeroSpike is already a fully mature weapon system, but for several reasons, we could not officially unveil it until now," Gal Papier, vice-president, business development, Rafael US, told Janes.
"However, SOFIC is an ideal opportunity for us to formally showcase the weapon. It is purposely designed for the close air support role with the types of mission sets in which special operations forces are engaged.
We will submit AeroSpike as a stand-off precision-guided munition [SOPGM] solution for the [US] Air Force Special Operations Command's [AFSOC's] future 'Armed Overwatch' platform. This [aircraft] program is currently being completed, and with a winner expected to be down-selected in the very near term," said Papier.
In the aftermath of the US Air Force's light attack experiment and owing to plans to replace the present U-28 Draco fleet, the US Special Operation Command suggested the 'Armed Overwatch' program. The program envisions purchasing roughly 75 manned, fixed-wing aircraft to perform close air support, precision strike, and ISR missions.
The chief of Air Force Special Operations Command told Congress on April 27 that a contract award for the Armed Overwatch program of the US Special Operations Command is likely to come before the end of the summer.
Lt. Gen. James C. "Jim" Slife, testifying before the Senate Armed Services emerging threats and capabilities subcommittee, indicated the decision would be made within "months."
Last year, the Armed Overwatch program decided to buy a low-cost aircraft to fly surveillance and strikes in inhospitable regions. A total of $19.2 million was awarded to five companies for prototype demonstrations.
The aircraft featured the Bronco II from Leidos Inc., the MC-208 Guardian from MAG Aerospace, the AT-6E Wolverine from Textron Aviation Defense, and the AT-802U Sky Warden from L-3 Communications Integrated Systems, and the MC-145B Wily Coyote from Sierra Nevada Corp.
As the procedure of aircraft selection is to be completed soon, as announced by Lt Gen. Slife, Rafael's 'AeroSpike' stand-off surface to air missile could be offered for use on the selected aircraft.