The Indian Navy submarines will soon be equipped with the Israeli anti-torpedo defense system, 'Shade'. Israel's Rafael Advanced Defense Systems and India's Bharat Dynamics Limited (BDL) are likely to sign a pact for the "joint induction" of the weapon for the Navy.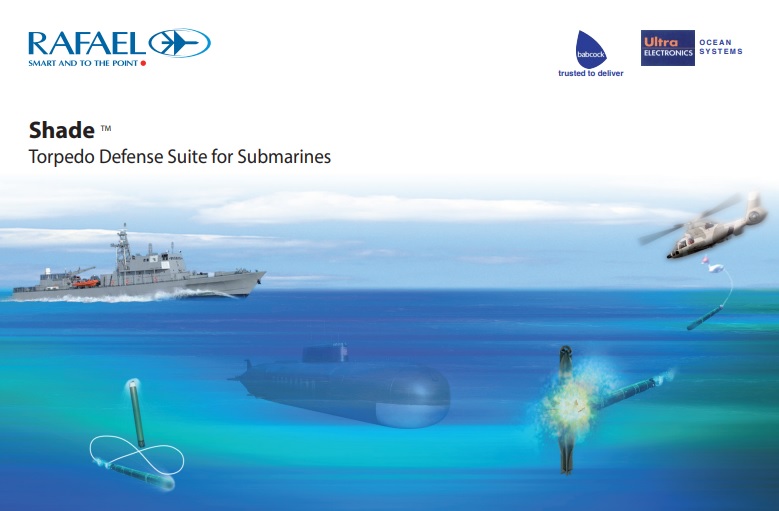 Rafael said in a statement that joint induction of the anti-torpedo defense system is a part of its commitment to the Indian government's 'Aatmanirbhar Bharat' (self-reliance) initiative. It also said that it is an ideal opportunity for India and Israel's industrial cooperation and collaboration on advanced systems.
The Israeli defense company said: "Shade will be the first system in the world to employ a combination of soft kill and hard kill decoys, thereby providing a robust and effective defense against modern torpedoes".
The Shade offers several types of soft and hard-kill torpedo countermeasures. Torbuster is a hard-kill torpedo countermeasure that "seduces the torpedo to close proximity, activating an explosive warhead when the target is at the closest point of approach, inflicting sufficient damage to the torpedo to neutralize it", according to the company website.
The statement termed the MoU as a precursor for cooperation on futuristic systems for the Indian armed forces, which will be entailing the advanced transfer of technology, and a "very high" indigenous content, leading to self-sufficiency in the field of cutting-edge technology in defense.
Advanced Torpedo Defense System (ATDS) is a torpedo countermeasure suite for warships. Rafael's Shade is a torpedo defense suite for submarines that protect submarines from attacks by acoustic homing torpedoes.
Follow EurAsian Times on Google