Choosing between buying a possibly less-capable but homegrown weapons platform that will spur the domestic economy with potential for improvement and a combat-proven foreign aircraft that will enhance military capabilities, the Canadian defense sector is facing a tough choice. 
The Canadian defense industry is pushing the program to replace the aging CP-140 Aurora maritime surveillance aircraft to be conducted as a competitive bid between domestic firm Bombardier and General Dynamics Mission Systems-Canada's Global 6500 aircraft and Boeing's P-8 Poseidon plane.
A Canadian-based expert, however, roots for the Boeing product, putting platform maturity and operational service over under-development concepts. 
Resisting Defense Minister Anita Anand's efforts to directly purchase 16 of the Boeing aircraft worth US$9 billion, Bombardier officials point to the heavy technological and manufacturing investments the Canadian government has made in setting up GDMS-Canada. 
Canada's Public Service and Procurement has requested Boeing for information on the new plane, however a final decision is still pending. This leaves open the possibility of a regular tendering process. 
India, too uses the Boeing aircraft, rechristened as the P-8I Poseidon, which has become the mainstay of the Indian Navy's maritime surveillance and reconnaissance missions.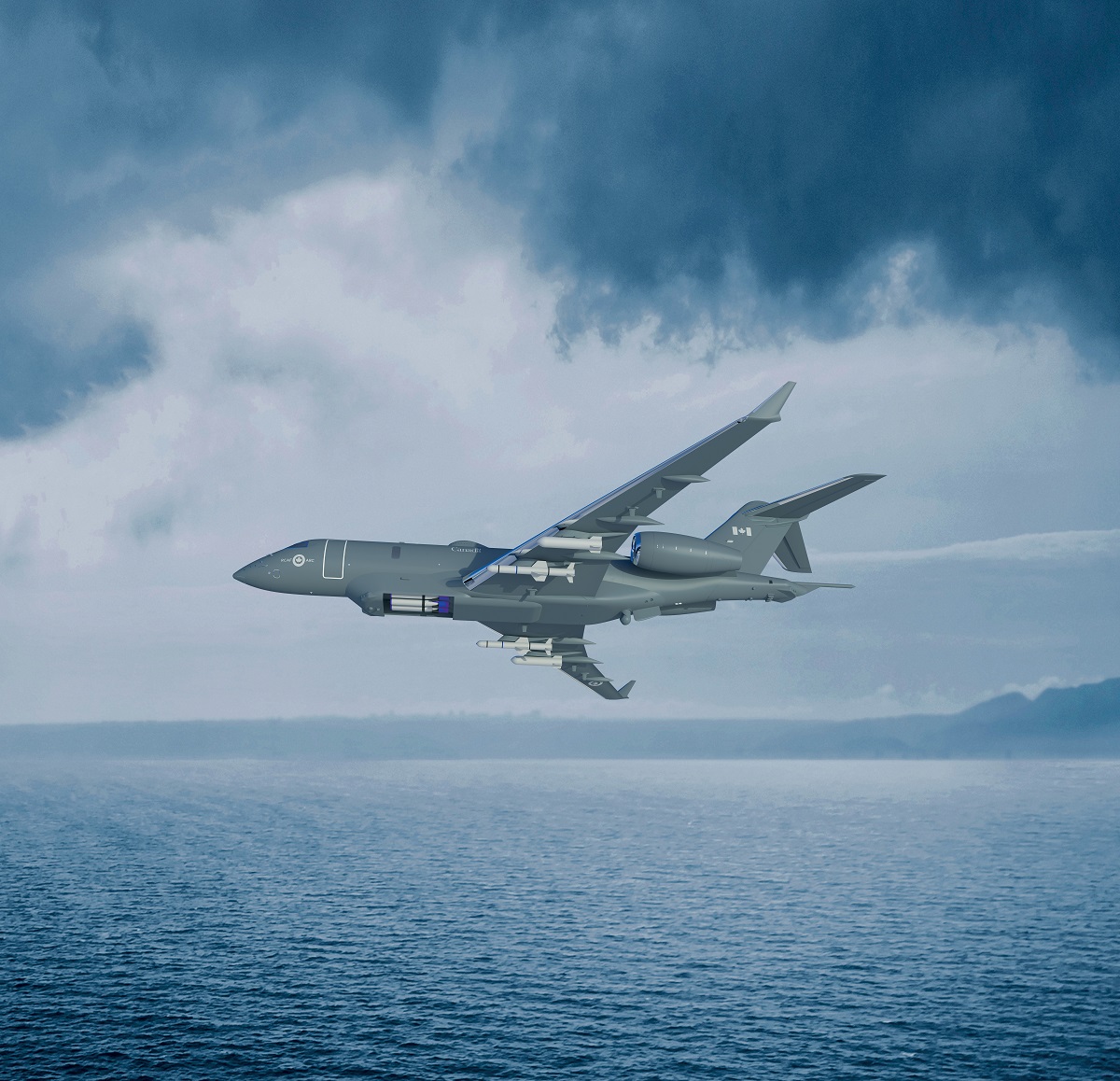 Use Domestic & Boost Economy
The saga is reminiscent of the infamous Cold War-era CF-105 Avro Arrow program of the 1950s. EurAsian Times in April 2022 reported the radical and ahead-of-its-time high altitude fast, flying delta-wing interceptor developed by Avro Canada that was abruptly scrapped.
A continuing theory among many observers and Canadian defense industry veterans is it was owing to pressure from US aircraft manufacturers, who wanted to avoid competing with their fighters. 
A report in the Ottawa Citizen quoted unnamed Bombardier officials expecting the government to consider Canadian-made defense equipment and solutions for its military needs.
The government's investment in General Dynamics Mission Systems-Canada has led to the developing of credible Anti-Submarine Warfare (ASW) equipment and multi-mission sensors. It is already developing proven sensors for upgrading the CP-140 Aurora aircraft and CH-148 Cyclone helicopters. "The companies pointed out that the Canadian design is already proven and will allow for a low-risk integration of sensors and other systems," the report said. 
The Bombardier-General Dynamics consortium has now reportedly written to Prime Minister Justin Trudeau, requesting an open competition to give both aircraft a fair chance, a report in Fort Mcmurray Today said. Besides creating jobs within Canada, the project also holds export potential for other international procurement programs. 
Arguing against "sole sourcing" and calling for an "open, fair and transparent" bidding process, the letter warns against stymying "growth and innovation in Canada's world-renowned aerospace and defense industries."  
Still Hope For Bombardier, But Expert Says Plane Unproven
Interestingly, the report adds that Trudeau had previously slammed Boeing in 2017 in a trade dispute over commercial aircraft, saying the company was trying to put Canadian "aerospace workers out of business." 
There are chances of a formal bidding process, as Public Service and Procurement Canada have said that the information sought from Boeing "does not commit Canada to purchase the P-8A Poseidon."
"(The project) remains in what is called an options analysis. The final decision will be based on the capability offered, availability, pricing, and benefits to Canadian industry." 
Retired Royal Canadian Air Force Squadron (RCAF) Squadron Commander and former F-35 Lightning II senior test pilot Billie Flynn believe the Boeing P-8 is the only "legitimate platform to replace the CP-140." Speaking to EurAsian Times, he said the P-8 is a "leading edge, maritime patrol, Intelligence-Surveillance-Reconnaissance (ISR), NATO and NORAD integrative platform," which neither Bombardier nor GDMS-Canada can develop.
"Thus, any offer (from the consortium) is a paper exercise," he said. The companies' representation to the Canadian government was "political pressure," which does not consider Canada's "technical and future military requirements." 
The P-8 is a versatile platform that can fly at an altitude of up to 41,000 feet (12.5 kilometers) and a maximum speed of 490 knots (908 kilometers/564 miles per hour). Besides ASW and surveillance missions, the P-8As can support anti-surface warfare, intelligence-gathering, and search and rescue operations. 
The Bombardier Global 6500, meanwhile, is an established private jet line converted for military use, with a graphic rendering from the company showing a host of weapons and airframe enhancements.
The aircraft has an internal weapons bay in the front belly centerline carrying what appears to be torpedoed, wing-mounted Anti-Ship Missiles (AsHM), sonar packages, and a ventral electro-optical system.