The Polish Air Force will replace Russian MiG-29 fighter jets with South Korean FA-50s, Polish Defense Minister Mariusz Blaszczak said on Wednesday.
Earlier in the day, Warsaw and Seoul signed a framework agreement on defense cooperation, stipulating that Poland would receive three FA-50 squadrons, 1,000 K2 tanks, and over 600 K9 howitzers.
"We had a flying accident yesterday. A MiG-29 jet was forced to land due to technical problems. I will not allow Polish pilots to risk their lives by using aircraft that are dangerous for them. Besides, these planes have low combat value.
And the third argument is that we do not have spare parts for these planes. We do not want to import parts for them from Russia, this is not even considered. That is why these jets have to leave the service," Blaszczak said during a briefing following the signing of the framework agreement.
According to the minister, the MiG-29 jets are planned to be gradually replaced by South Korean FA-50 jets starting 2023.
"FA-50 jets, the first prototypes of which will be available for Polish air forces next year, will simply replace these planes," Blaszczak said.
According to the official, the defense agreement between Warsaw and Seoul would rapidly strengthen the Polish armed forces.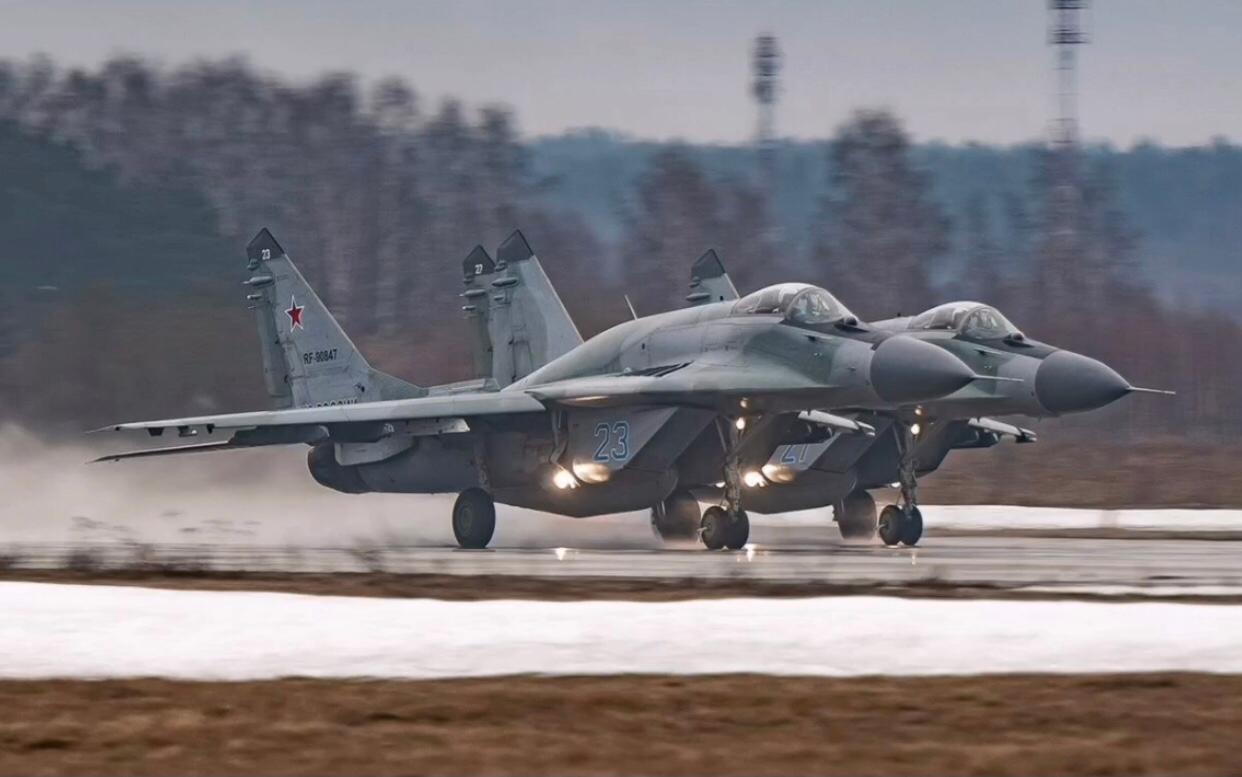 The Polish Defense Ministry said later on Wednesday that South Korea will deliver 48 jets modernized for the needs of the Polish Air Force, with 12 fighters arriving by mid-2023.
Regarding heavy armor, the ministry said that the first phase of the deal stipulates the procurement of 48 K9 howitzers and 180 K2 tanks; the delivery of the other 600 howitzers will begin in 2024.
Poland will begin the domestic production of K9 howitzers and K2PL tanks in 2026. The agreement also provides for the delivery of ammunition for howitzers, as well as personnel training and logistics.
When asked to comment on the rising role of Seoul in the Ukraine conflict and international security, South Korean Foreign Minister Park Jin told a briefing on Wednesday that the delivery of military equipment to Poland should be considered as "the exports of arms in the framework of bilateral relations between South Korea and Poland."
The FA-50 Fighting Eagle
The FA-50 Fighting Eagle is a supersonic light attack aircraft developed by KAI in collaboration with Lockheed Martin. The 'T-50' series of aircraft includes supersonic trainers, light combat aircraft, and multirole fighters The FA-50 is a multirole fighter variant.
The aircraft can carry a weapons payload of 4.5 tons. FA-50 can carry a variety of weapons including AIM-9 Sidewinder, AGM-65 Maverick, GBU-38/B, CBU-105 Sensor Fused Weapon, Mk-82 LDGP bombs, and Cluster Bomb Units.
In addition, the fighter jet is equipped with an internal three-barrel 20mm Gatling gun and an LAU-3/A 19-tube 2.75″ rocket launcher to fire Folding-Fin Aerial Rockets (FFAR). The FA-50 is propelled by a GE F404 turbofan engine with an afterburner that provides an output of 17,700lbf.
The countries that have bought F-50s from South Korea include the Philippines and Iraq. The fighter was first seen in action during the Battle of Marawi in the Philippines when it was used against terrorists linked to the ISIS.
Apart from that, the T-50 trainer jets have also been sold to Indonesia and Thailand. Also, Colombia has reportedly selected a mix of TA-50 and FA-50 aircraft to replace its retired Cessna A-37B Dragonfly twin-engine light-attack fleet jets.