High-intensity war returned to the continent of Europe in 2022 when Russia invaded Ukraine. War knocking at Europe's doorstep has spurred the countries into fortifying themselves.
Germany sanctioned the purchase of F-35 fighter jets and upped its defense budget. Now Poland is looking for 'Killer Whale' submarines armed with long-range cruise missiles to attack land targets.
Poland has also kept the option of nuclear-powered submarines open for long-range operations. Italy, too, has sanctioned the construction of the third new generation submarine related to the Near Future Submarine program for the Italian Navy.
Lulled into complacency by the peace on the continent, considering there has been no major conflict since World War II, Poland had put procurement of the Orka (Killer Whale) program.
Presently, the Polish Navy has only one kilo-class submarine ORP Orzel in its fleet. It has been completely obsolete and undergoing major repair for years. The Navy had earlier decommissioned its four fifty years old Kobben-class submarines purchased from Norway in 2017, 2018, and two in 2021.
Deputy Prime Minister – Minister of National Defense Mariusz Blaszczak recently announced that the program would be launched before the end of this year.
"We are proceeding with the Orka (Killer whale) program. Later this year, we plan to launch a procedure aimed at purchasing submarines with the transfer of the necessary technologies, which we want to obtain through offset procurement. The ships should be capable of using (…) maneuvering missiles capable of hitting targets deep inside the aggressor's territory," Blaszczak said.
Poland and Russia have a long history of a turbulent relationship. In 2007 the relationship took a positive turn, but the 2014 annexation of Crimea stopped this 'reset.' Since the attack on Ukraine, Poland has been one of the staunchest opponents of Russia and a reliant ally of Ukraine.
The announcement to revive the project has come close to Russian President Vladimir Putin's decision to deploy tactical nuclear weapons near Belarus's border with Lithuania, Latvia, and Poland. The Belarusian soldiers are already in Russia to train on the Iskander M-Missile, capable of delivering nuclear warheads.
Tactical nuclear weapons are meant to destroy enemy troops and weapons on the battlefield. They have a relatively short range and a much lower yield than nuclear warheads fitted to long-range strategic missiles capable of wiping out complete cities.
"We want our submarines to be characterized by (…) high capacity in terms of weapon systems and flexibility of configuration [and to be] capable to strike at the right time, whether against a surface target or a land target," the minister of national defense indicates that the submarines will not only be armed with heavyweight torpedoes but also cruise missiles.
The area of operation for the Polish Navy remains the Baltic Sea, but reports suggest that the defense establishment has not ruled out SSNs (nuclear-powered general attack submarines).
And their procurement will hinge on financial availability. The ability to remain submerged for a longer duration is a significant criterion for its new submarine, making Air Independent Propulsion (AIP) technology a requirement. AIP allows a non-nuclear submarine to operate without access to atmospheric oxygen.
The probable contenders in the fray are the French Naval Group (earlier known as DCNS), the German ThyssenKrupp Marine Systems (tkMS), Swedish SAAB, and Spanish Navantia.
The Korean KSS-III class large conventional submarine equipped with AIP and armed with vertical launchers for cruise missiles will also be a weapon platform that the Polish will be keen to examine.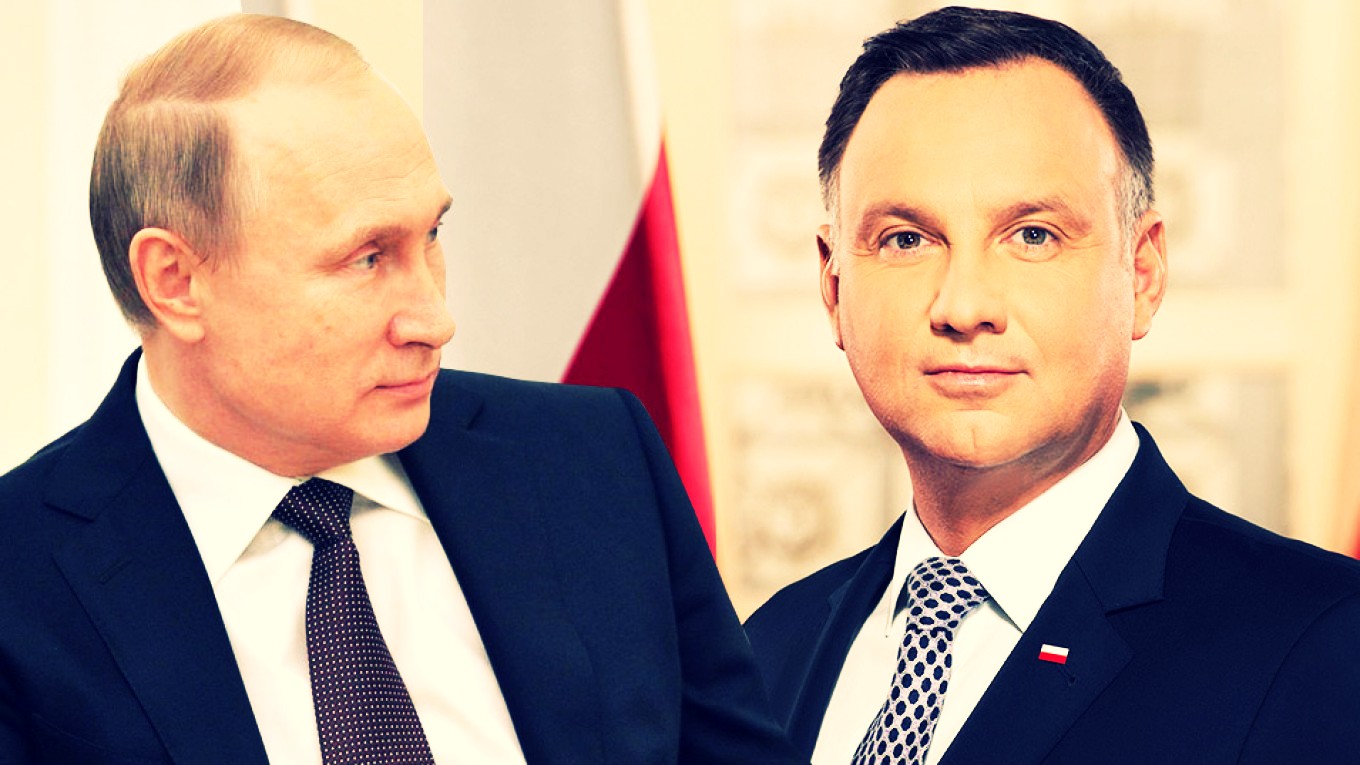 Russia's Ukraine War – Europe's Zeitenwende
The scholars were writing papers about how the war had become obsolete in Europe. Seventy-Five years of no major armed conflict since the end of World War II can do that. However, Europe reached a 'Zeitenwende' (an epochal shift) on Feb 27, 2022, as Russia attacked Ukraine.
Russia's war against Ukraine has rewritten the European Defence policy within a year. For years the European Union has been engaging in trade and economic activities with Moscow, wishing it would thwart its aggressive endeavors.
The idea of using EU funds for sending lethal weaponry to a country was a taboo subject. Not anymore. The EU is not only standing behind Ukraine in terms of aid the member states are individually bolstering their defenses.
The rude jolt scrambled Germany – the biggest economy in the European Union, to announce 100 billion euros to the country's defense budget.
The country asserted to spend 2 percent of its GDP on defense, a requirement for NATO allies that none of the European countries had been adhering to. Germany will soon commit itself for the first time in writing to hit NATO's 2 percent defense spending target.
Doing away with its fear that any attempts to acquire the latest weapons to ramp up its budget will be construed as a revival of Germany's imperial designs, the country seeks to modernize its forces.
The country is purchasing the next-generation F-35 stealth aircraft and helicopters for ferrying troops. The first eight F-35s are expected to be delivered in 2026.
The Bundeswehr pilots will train on them in the US. The remaining 27 are scheduled to be delivered by 2029. Germany has also ordered over 100 Australian-made combat vehicles to replace mounted with a 33 mm gun.
The country is sending weapons to Ukraine from its stockpiles. It sent Leopard tanks to help Ukraine forces to fight the invading Russian forces.
Recently, the Italian Parliament approved the construction of the third U212 NFS Submarines from Fincantieri. Earlier, the company was contracted for two vessels in 2021.
The first two submarines are expected to be delivered in 2027 and 2029. The steel cutting for the second unit is scheduled for June 6.
France has also committed to double its defense spending to meet its security requirement.
The newest NATO member, Finland, spends over 2 percent of its budget on defense, and it is likely to increase in the coming years, with Russia becoming belligerent. Russia has a history of invading Finland more than once in the 20th century.
It presently has a standing armed force of around 23000, but the country has a system of universal male conscription which means that Helsinki can expand its military to around 280,000 personnel in wartime.
Finland has a unique doctrine of using its devastating mobile artillery, and it can use it to punch above its weight. The country has more artillery than Germany and France combined; its small skilled units can debilitate any invading army.
The European countries have been complacent for a long time when it comes to their defense. It will be years before they will be able to stand up to the common enemy.
Ritu Sharma has written on defense and foreign affairs for over a decade. She holds a Master's Degree in Conflict Studies and Management from the University of Erfurt, Germany. Her areas of interest include Asia-Pacific, the South China Sea, and Aviation history.
She can be reached at ritu.sharma (at) mail.com