"This is not an era of war," was the cryptic comment of Indian PM Modi when he met with Putin in a sideline talk during the Samarkand summit. Subsequently, Modi is quoted by diplomats at various meets.
Nine months is too long a time for a hi-tech war. The devastation could be horrendous. Nobody can predict how long it will continue, but what damages will be done is predictable.
Ultimately the dispute has to be mediated and an end put to fighting. Somehow a mediator has to appear proverbially from the blue. Many countries and personalities have been hypothesized. India was one among them, unofficially, at a certain point in time.
India may have clout with Russia, but clout becomes ineffective in the face of hard historical realities. We know India will be the last to volunteer for mediation for some strong reason. It is difficult for New Delhi to forget that the US and its western allies have often made Ukraine their proxy to pillory India at the UN on the Kashmir issue.
It is a different thing that hundreds of Indian students stood registered with various educational institutions in Ukraine when the fighting started.
It is not necessary to debate what should be the prerequisites for a mediator in the Ukraine-Russia fight. The simple formula is that the mediator has to have the goodwill of both sides.
But when the world is divided into two groups and when the US and the entire group of her allies have brandished Russia as the aggressor, obviously, none from that group has acceptable credentials.
In particular, the members of NATO have the least credential.
In Comes Turkey
But we are surprised how Turkey, a member of NATO that has also signed the condemnation resolution against Russia, poses as the much-wanted mediator. Of course, there are no hard and fast rules in the game of diplomacy, and Erdogan can take shelter behind that argument.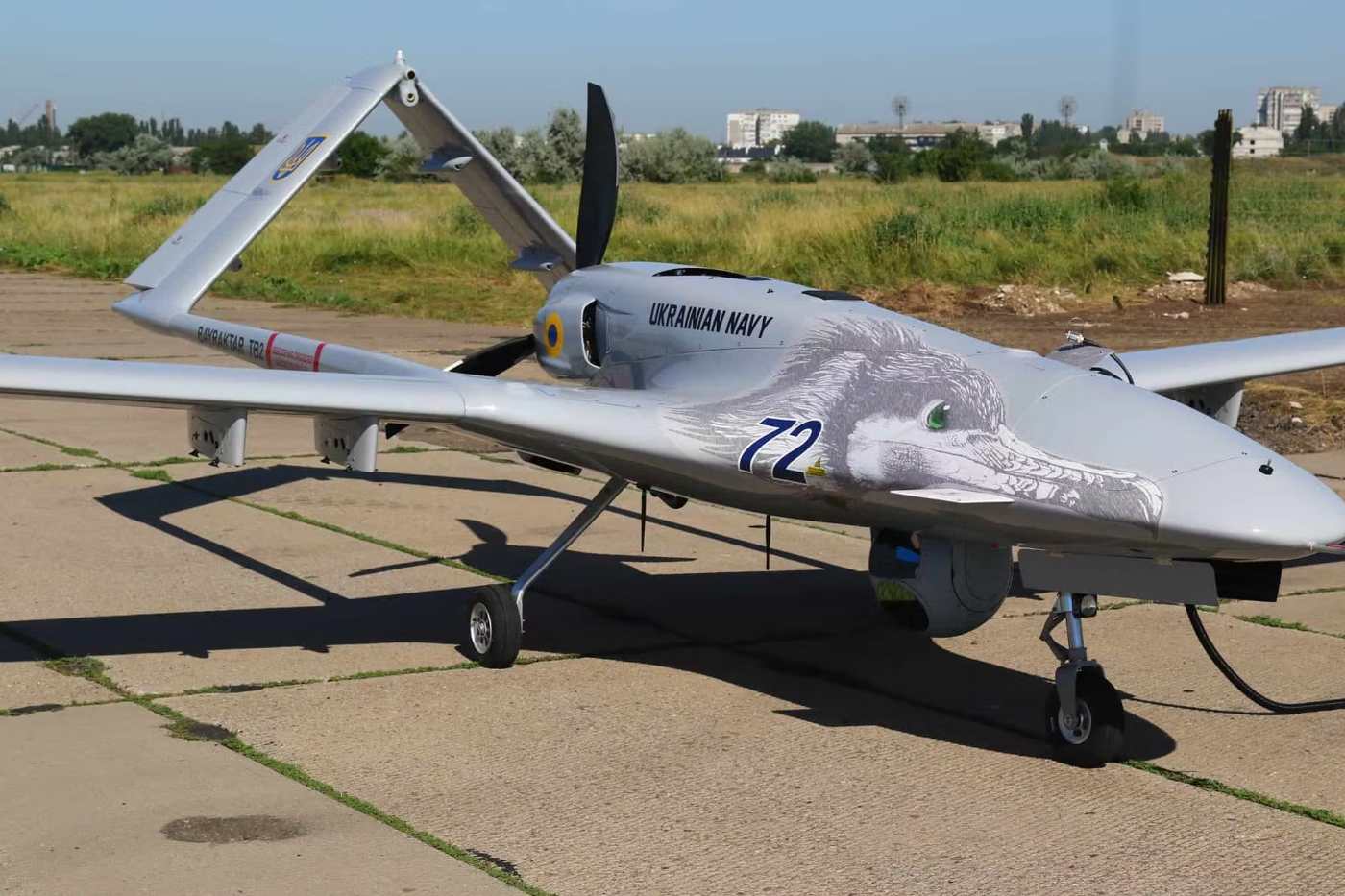 Does he want to be just the mediator and nothing more? This is the question we like to discuss. Putin calls him "dear friend" and showers encomiums on his neutrality, meaning he will not assign Erdogan to this or that camp. But how much truth is there in the certificate of neutrality Putin gives to Erdogan?
Is Turkey not supplying Ukraine with Bayraktar drones and TRLG-230 precision-guided missiles? The Middle East Eye of Oct. 28 reported that Haluk Bayraktar, the company's CEO, said, "Our plan (of establishing a drone production plant in Ukraine) is moving ahead, and within two years, we shall be able to deliver to Ukraine."
Meanwhile, Ukraine's Verkhovna Rada has ratified the accord on Turkey-Ukraine defense collaboration, the Member of Parliament Oleksii Honcharenko said on Dec. 13. The pact will facilitate the construction of Bayraktar drones in Ukraine, reported The Kyiv Independent.
According to Defense Minister Oleksii Reznikov, the UAVs produced at the plant will be equipped with Ukrainian-made engines.
Last year, Turkey and Ukraine signed a deal to establish a manufacturing plant in Ukraine after the two countries deepened their cooperation in the defense industry for the co-production of crucial engines for aerial vehicles and tech transfer.
Haluk Bayraktar, the CEO of Baykar, the company which produces the renowned TB2 Bayraktar drones, told Reuters that the detailed design phase for the plant had been completed. "Our plan is moving ahead. And we will move ahead with construction actually… within two years we would like to finish it," he said.
Last year, Turkey and Ukraine signed a deal to establish a second manufacturing plant in Ukraine after the two countries deepened their cooperation in the Defence industry for the co-production of crucial engines for aerial vehicles and tech transfer.
Baykar's Bayraktar TB2 drones have a proven track record of success against several adversaries in Libya, Syria, and the Nagorno-Karabakh conflicts. But they had not been used against an army with sophisticated electronic warfare capabilities and state-of-the-art air defense systems until the Ukraine war.
So far, they have proved effective in combating Russian troops deployed deep inside Ukrainian territory. Middle East Eye wrote in April that Ukraine used a Bayraktar TB2 to hit two oil depots well inside Russian territory, taking the war behind the front lines and embarrassing Russia's air defenses.
Bayraktar added that Baykar expects to net around $1bn in export revenues this year, about 50 percent higher than last year's $650m, with a further 50 percent growth expected in 2023.
Last year the company made up a fifth of the $3.2bn. Moreover, Ukraine features prominently in Baykar's supply chain, especially with the new heavy-lifter drones Akinci and the unmanned fighter jet Kizilelma (Golden Apple). Both use Ukrainian engines from Motor Sich  MSICH. UAX.
In October, Turkish shipyard RMK Marine launched Ukraine's first anti-submarine naval ship. The company is reportedly building two units for the Ukrainian Navy and 4 Milegem Corvettes for Pakistan.
Food Grains
After the Kerch Bridge explosions in October, which hindered Russia's ability to resupply its forces in Crimea, the Kremlin withdrew from the Black Sea grain agreement, accusing Ukraine of using the "security corridor" to attack the Russian Black Sea fleet.
However, Erdogan managed to extract a promise from the Ukrainian authorities that they would not allow any country or organization to use the corridor to ship arms. On that assurance, Putin ordered the resumption of the transport of grains through the corridor.
It is understood that only 4 percent of food grains came from Ukraine for the poor African countries, whereas 46 percent went to the European countries. Of course, Erdogan must have known the story. It can also be surmised that the whole thing was cooked up through an understanding between Putin and Erdogan.
As a result, Turkey can now buy grain from both Ukraine and Russia at a lower price, which will greatly benefit Turkey's inflation-hit economy.
The Middle East Eye of Oct. 28 made this meaningful comment: "As a result of Moscow's international isolation, Turkey has become Russia's major gateway to the world.
Turkey remains the only North Atlantic Treaty Organization member that has not imposed sanctions on Russia – giving Putin an economic lifeline.
Erdogan is aware that Moscow cannot and will not do anything to obstruct Ankara from conducting its chartered policy in the West Asian region to help either the Kurdish-dominated People's Defense Units in northern Syria – Ankara's major target – or President Bashar al-Assad's Syrian Arab Army.
In essence, Turkey is buying Russian silence. In 2021, the trade volume between Russia and Turkey reached almost US$35 billion and was expected to approach $60 billion this year. Moreover, the Kremlin aims to increase its energy cooperation with Ankara and turn Turkey into a regional gas hub.
In the final analysis, we find that given the wide range of collaborative activities enumerated above between Russia and Turkey on the one hand and Turkey and Ukraine on the other, it is highly doubtful that either Russia or Ukraine will be influenced by Turkey and settle down for negotiations.
Both know to what extent Turkey is neutral and its ambitions for extracting maximum benefits from the ongoing conflict. In other words, it means that Erdogan will emphasize only a formula that takes care of Turkey's larger interests.
Padma Shri KN Pandita is the former Director of the Centre of Central Asian Studies at Kashmir University. Views expressed here are of the author's.
Mail EurAsian Times at etdesk(at)eurasiantimes.com