The International Monetary Fund's (IMF) approval of a US$3 billion bailout for Pakistan on July 12 was a relief for the cash-strapped country. The agreement replaces a US$6.5 billion, four-year Extended Financing Facility scheme that former Prime Minister Imran Khan's government had signed with the IMF in 2019 and had expired last month.
Though this new bailout has saved Pakistan's economy from going bankrupt, there is no proverbial silver lining on the horizon. While speaking at an event in Peshawar, Prime Minister Shehbaz Sharif said that the loan from IMF was a compulsion and it is essential to "wean ourselves off loans and begging."
In addition to the IMF bailout, Pakistan received US$2 billion from Saudi Arabia and US$1 billion from UAE this month. The oil-rich Middle Eastern countries promised the funds in April but postponed the delivery until the IMF bailout was finalized. China also disbursed an extra US$600 million loan to Islamabad on July 18, in addition to the US$5 billion which Beijing had loaned to Islamabad over the last three months.
The leadership has again turned to its tried-and-true debt diplomacy strategy to create a fleeting sense of normalcy. The more things change, the more they stay the same in Pakistan!
The IMF bailout has been mired in political limbo since December 2022. Due to Pakistan's failure to comply with the conditions of the 2019 deal, IMF declined to release a crucial US$1.1 billion portion of the loan last year.
Pakistan's external debt touched US$126 billion (35% of GDP) in January 2023, owing to currency depreciation and ensuing fall in imports. Meanwhile, the country's foreign reserves touched a historic low of US$3.19 billion in February 2023, just enough to buy two weeks' worth of imports. The numbers were dismal.
Officials from Pakistan and the IMF had ten days of marathon negotiations in Islamabad from January 31 to February 9 but could not agree. IMF bailout, however, was the only olive branch for the Pakistan economy, and Islamabad had little room to negotiate. Despite fears of social and political unrest, the Pakistani government complied!
Islamabad was asked to raise new taxes of US$ 750 million, remove all import restrictions and increase interest rates by 22% to contain inflation. One of the most contentious preconditions was reforms in the energy sector which had a debt of early 3.6 trillion Pakistani rupees and a rise in the price of petroleum products.
On February 15, the gasoline price was increased by Rs 22.20 to Rs 272 per liter. By March, consumer inflation touched 35%, and in May, Pakistan experienced the highest inflation rate on record since 1957 at 38%. Pakistan's economy had hit a new low.
Pakistan's History With IMF
Pakistan first established ties with the IMF in 1958 when General Ayub Khan reached out to the organization and tried to obtain Special Drawing Rights (SDR) worth 25 million. But the funds were never withdrawn. A few years later, Ayub Khan's regime again applied for two IMF programs in 1965 and 1968, and after successfully withdrawing around SDR 112 million, Pakistan became the IMF's official client.
Between 1972 and 1988, Pakistan took eight loans from the IMF. Even though Pakistan was among the fastest-growing economies in South Asia till the early 1990s, it was often labeled as a "development puzzle" by experts. As General Zia ul Haq took over the reins of Pakistan in 1978, he altered the institutions to Islamise the national economy in tune with his political ideology.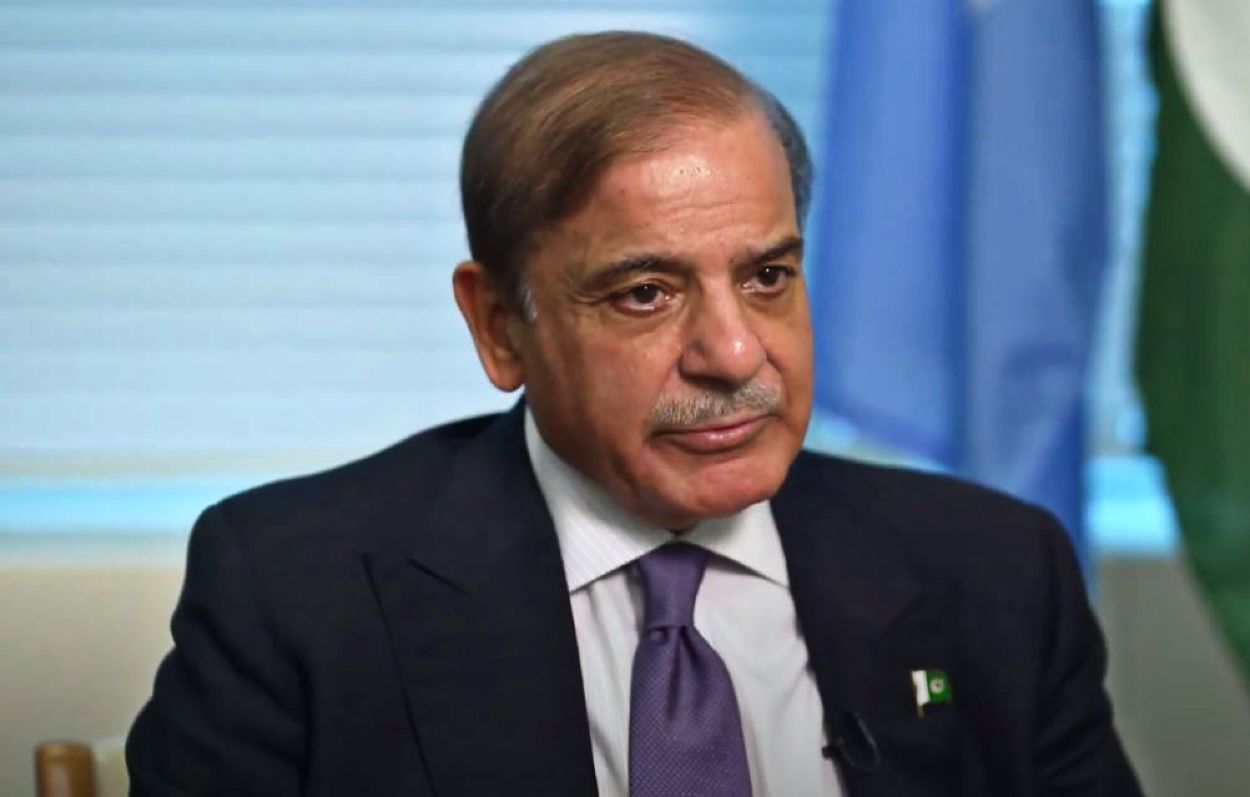 However, the Pakistani economy grew at 6 to 7% annually during this period, mainly due to the large amount of foreign aid and remittances that Pakistan received in connection with the Soviet Invasion of Afghanistan. There was little incentive to promote exports and strengthen the economic institutions, and low investments and a high current account deficit accompanied the high growth rates.
After Zia ul Haq's mysterious death in August 1988, the country witnessed a great deal of political instability, and the impact was also felt on the economy. In 1997, Pakistan, for the first time, was on the brink of a major financial crisis with a US$39 billion foreign debt due in December, but IMF rescued the country.
Since 1958, Pakistan has received loans from the IMF 23 times and has seemingly adopted debt as a policy rather than a contingency measure. The country's debt-centric tunnel vision approach toward economic problems explains Pakistan's economy's structural weakness and the Pakistani leadership's complacency.
The Way Ahead
Pakistan is experiencing a unique economic crisis that calls for unique solutions. Between April 2023 and June 2026, Pakistan must pay back US$77.5 billion in foreign debt. Without significant structural changes and a long-term vision, Pakistan's only option for repaying these loans would be to take more loans.
As Pakistan prepares for the forthcoming general elections, a new sense of urgency exists to resolve the economic crisis. On August 12, the current National Assembly's five-year term will end, and a new general election must be held within 60 days.
According to a survey by research agency Gallup Pakistan, 62% of Pakistanis blamed the PDM, the country's ruling coalition that includes Sharif's PML-N, for the nation's economic issues. Therefore, reliance on debt diplomacy would not be enough to win back the trust of the masses who the country's economic mismanagement has disillusioned.
Divya Malhotra is a Doctoral scholar at the School of International Studies, Jawaharlal Nehru University, New Delhi. She has joined Mount Carmel College Bangalore as Economics faculty and was formerly a Research Analyst with National Security Council Secretariat (PMO), New Delhi.