Despite contrary claims, there may be concrete evidence that Ukraine has secured some useful Pakistani military equipment. On March 26, images of Ukrainian troops firing Pakistani-origin Yarmuk rockets surfaced on social media and soon went viral.
A Twitter account named 'Ukraine Weapons Tracker' that tracks weapons being used on the battlefield tweeted: "Yet more ammunition made by Pakistani Ordnance Factories (POF) in the hands of the Ukrainian Army – this time 122mm Yarmuk HE-Frag rockets for the BM-21 Grad. These rockets are analogous to the Soviet 9M22U, with a 20.5km range, and were procured via a third party."
The shells are already used by artillery, which can be seen in the photo posted by the General Staff of the Armed Forces of Ukraine on Facebook. However, according to reports, these shells may have been handed over to Ukraine by third parties, as Pakistan has not acknowledged sending any military assistance to Kyiv.
As per reports in October last year, the United Kingdom allegedly put together an air bridge between Pakistan and Romania and delivered the classified cargo. This has triggered speculation that London may have purchased the shells from Islamabad and delivered them to Kyiv.
Countries unwilling to send military assistance to the embattled country have taken the third-party route. For instance, there were reports that the United States was buying 155mm artillery shells from its ally South Korea to keep the supply chains to Ukraine running, despite shortfalls.
#Ukraine: Yet more ammunition made by ?? Pakistani Ordnance Factories (POF) in the hands of the Ukrainian Army – this time 122mm Yarmuk HE-Frag rockets for the BM-21 Grad.

These rockets are analogous to the Soviet 9M22U, with a 20.5km range, and were procured via a third party. pic.twitter.com/SDM749o9B8

— ?? Ukraine Weapons Tracker (@UAWeapons) March 25, 2023
France 24 reported that "run-down ammunition supplies are one of Kyiv's most pressing concerns, with Ukraine and its partners resorting to far-flung countries like South Korea and Pakistan as sources of artillery munitions."
As for Pakistan, it has continued to deny sending any military consignment to Ukraine. Previously, there were reports that the country had promised 10,000 rockets for Grad multi-barrel rocket launchers and 44 T-80 tanks in exchange for Western assistance.
However, last month, authorities in Pakistan categorically denied such claims and reiterated that the South Asian country stood by its policy of non-interference in international conflicts.
At the time, the Foreign Office spokesperson Mumtaz Zahra Baloch termed the reporting on Pakistan's supply of arms inaccurate.
"The reporting about the supply of defense items by Pakistan to Ukraine is not accurate," the spokesperson categorically stated, rejecting the claims.
"Pakistan maintains a policy of non-interference in military conflicts. Pakistan only exports defense stores to other states based on strong end use and no re-transfer assurances. And this is the case of Pakistan's position in the Ukraine-Russia conflict," she said.
However, Yarmuk shells could put the country in the spot again.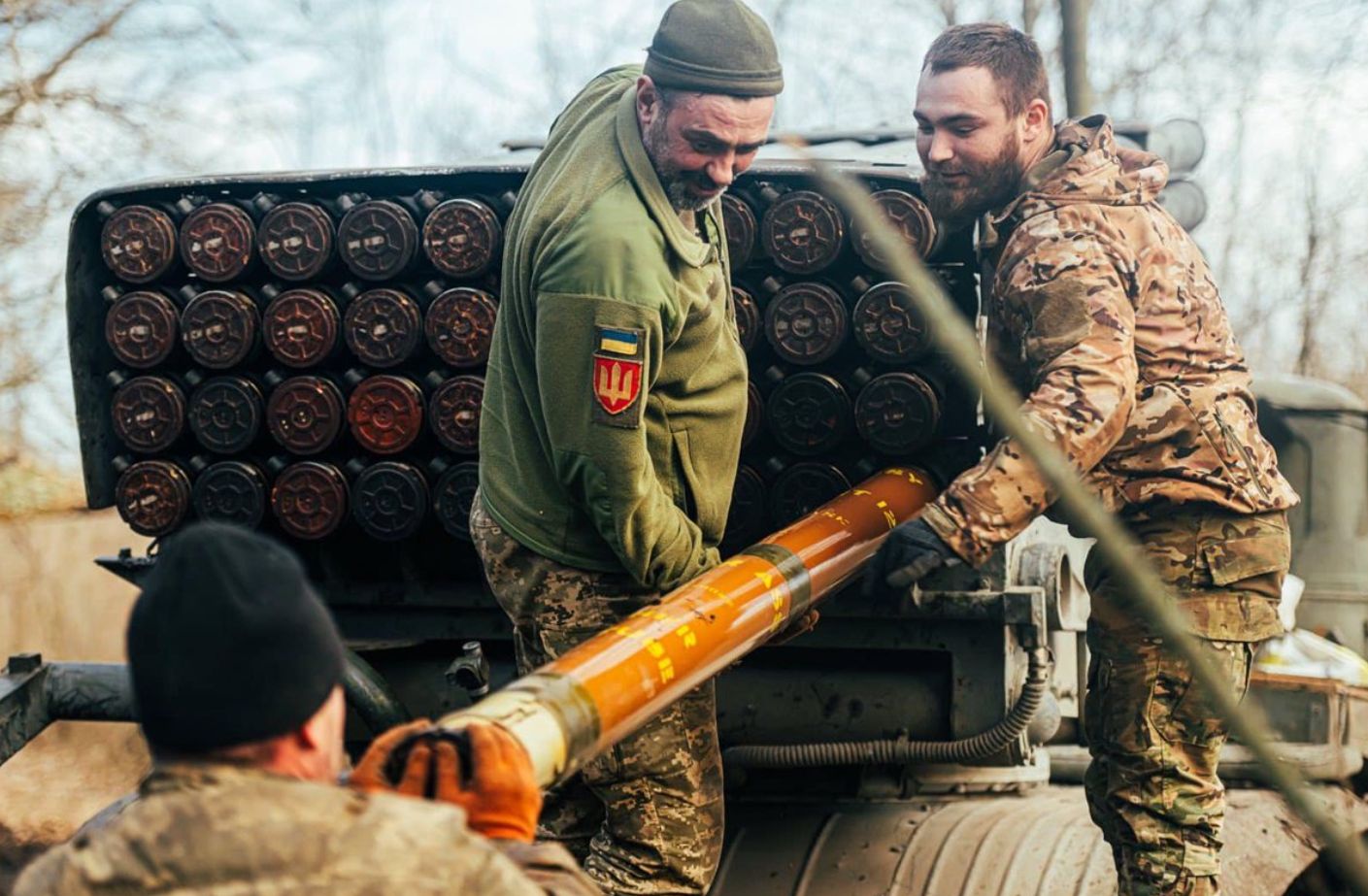 The 122mm Yarmuk Shells
A ground-to-ground free-flight artillery rocket, the 122mm HE (MBRL), can be launched from a single tube or multiple tubes. It offers a blast effect and fragmentation when used against personnel and light material.
It derives its name from the legendary Battle of Yarmuk between the Rashidun Caliphate and the Byzantine Empire, which saw the end of Byzantine sovereignty in Syria.
The MLRS rocket artillery systems are intended to fire the 122mm caliber Yarmuk rockets. The rockets are equipped with Composition B explosive warheads, which are efficient against infantry and poorly armored targets and cause an explosion and fragmentation damage.
Moreover, the rockets can go a maximum distance of 20 kilometers with a maximum flight time of 78 seconds and a muzzle velocity of 400 meters per second. The rocket weighs around 60 kilograms, with the warhead weighing over 18 kilograms without fuze and over 19 kilograms with fuze.
The Pakistan Army has placed the Yarmuk rockets in a variety of fields. In one instance, they were observed being launched from KRL-122s in what Pakistan described as a threat of an Indian invasion during Exercise Azm-e-Nau.
In Ukraine, these shells are reportedly being fired from BM-21 Grad, a soviet-era MLRS inherited by Ukraine, which is also the most widely used artillery rocket system in the world. The BM-21 Grad has 40 launching tubes for 122mm rockets.
A warhead designed for high explosive fragmentation (HE-FRAG) is included with the basic rocket. It is 2.87 meters long and 66.6 kilograms in weight, with 18.4 kilograms being the warhead's weight. This artillery rocket system can launch rockets with warheads designed to cause fire, chemical spill, smoke, illumination, or clusters.
These specifications indicate that the Pakistani Yarmuk rocket shells are suitable for firing from the BM-21 Grad. This could be why reports stating that Pakistan would arm Ukraine with shells for this MLRS made the rounds earlier. These rockets are believed to be similar to the Soviet-era 9M22U shells generally fired by the BM-21.
However, it is worth underlining that Pakistan maintains cordial relations with Russia. And according to Pakistani officials, the news in international media about the country transferring arms to Ukraine aims to target the relationship it shares with Moscow.
Contact the author at sakshi.tiwari9555 (at) gmail.com